I remember meeting Kavina at her friend's wedding last year in June and while she was slightly 'tipsy' she said, 'I think my boyfriend is gonna propose soon so I'll be calling you soon' Fast forward to November, I get the call from Kavina saying her and Punit are getting married and we all instantly hit it off. A few weeks later, we met at another wedding that they were attending and from those two chats, I knew their wedding was going to be special!
Kavina and Punit's wedding took place at one of my favourite places to visit, the Bhaktivadanta Manor in Watford, also known as the Hare Krishna Mandir. It's my local temple and I try to visit on a regular basis so capturing a wedding there is always slightly extra special. Kavina is regularly involved at the temple so I knew how much it meant to be married there.
Before the ceremony, everyone was milling around and it was fun getting in-between the family members capturing little moments as both families came together for the first time. There were so many fun moments throughout the ceremony and I loved capturing the wedding. ??The day was full of emotion, lots of energy and laughter, the beautiful kirtan (music) playing throughout the ceremony set the tone beautifully and there were smiles all around. The vidhai was very emotional and I could feel it building up as Kavina was saying goodbye to each family member. The single tear on Kavina's mum's eye along with a super tight hug is something that really stood out and I'm sure there was a feeling of sadness and pride at the same time, some moments definitely stand out and I feel so privileged to capture these things.
During the portrait session, I spotted and elderly couple taking a selfie and this to me, was a life goal, to be that age and still be taking multiple photographs with my wife is something I look forward to…and they were in great lighting too! I uploaded that moment to my Instagram and it touched many people as it's a life goal for everyone in a relationship. Through facebook, whatsapp groups and Instagram the children of the elderly couple got in touch and I'm looking forward to presenting the photograph to them soon. ??Enough waffling for now, here are some of my favourite moments from the day which I'm sure you're going to love. Kavina and Punit, Thank you So much for having me capture your special day, you both are incredible and I wish you all the very best as husband and wife.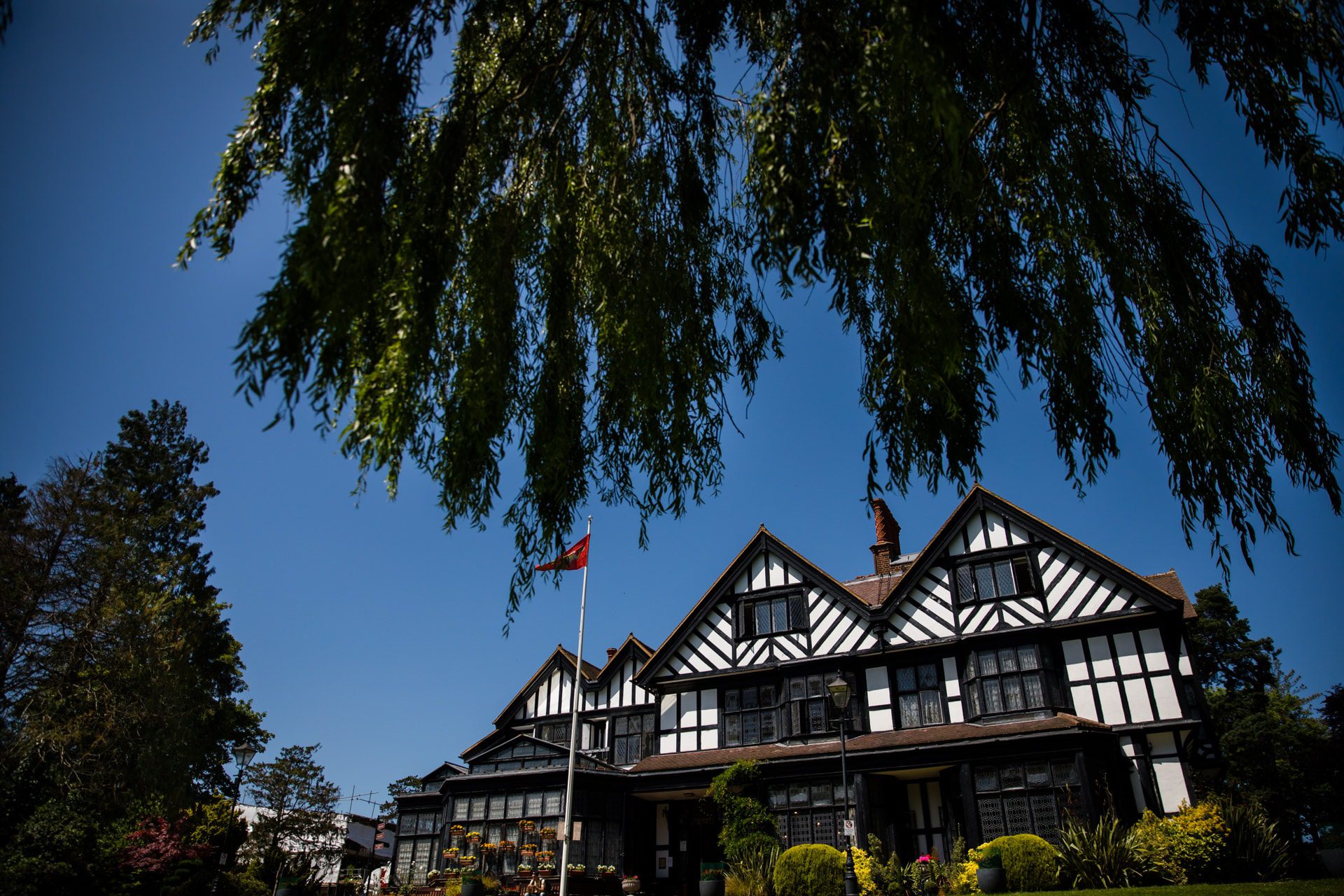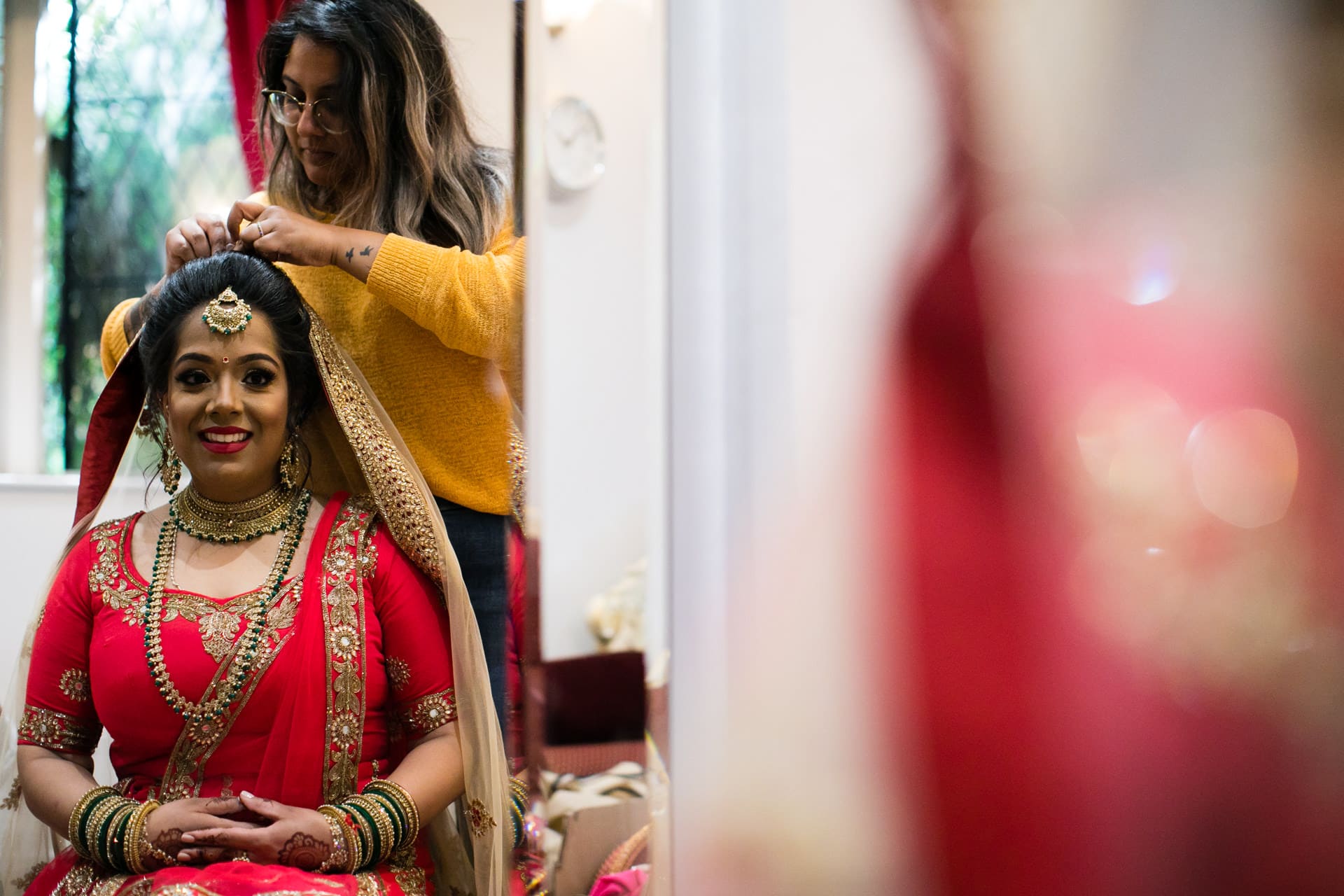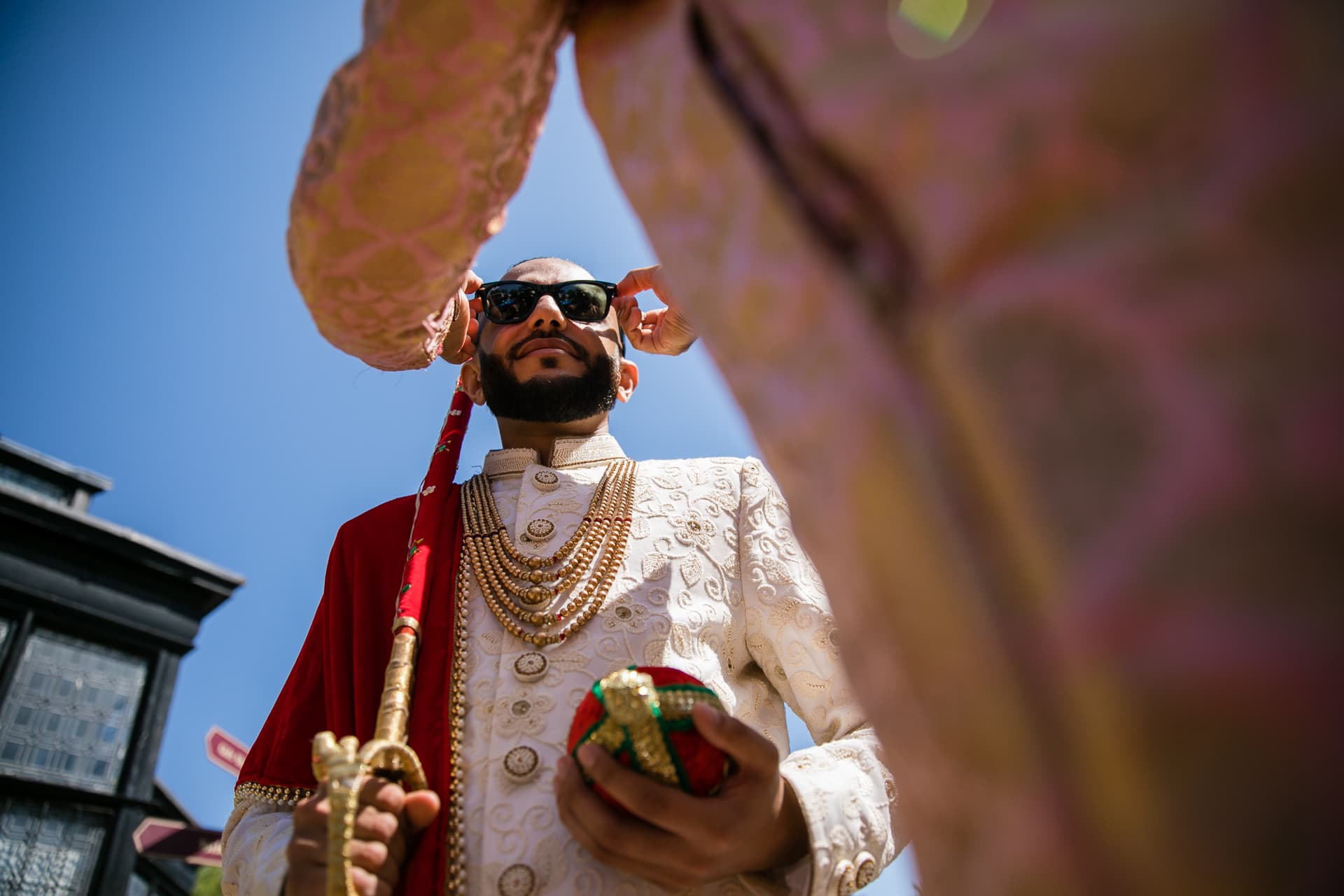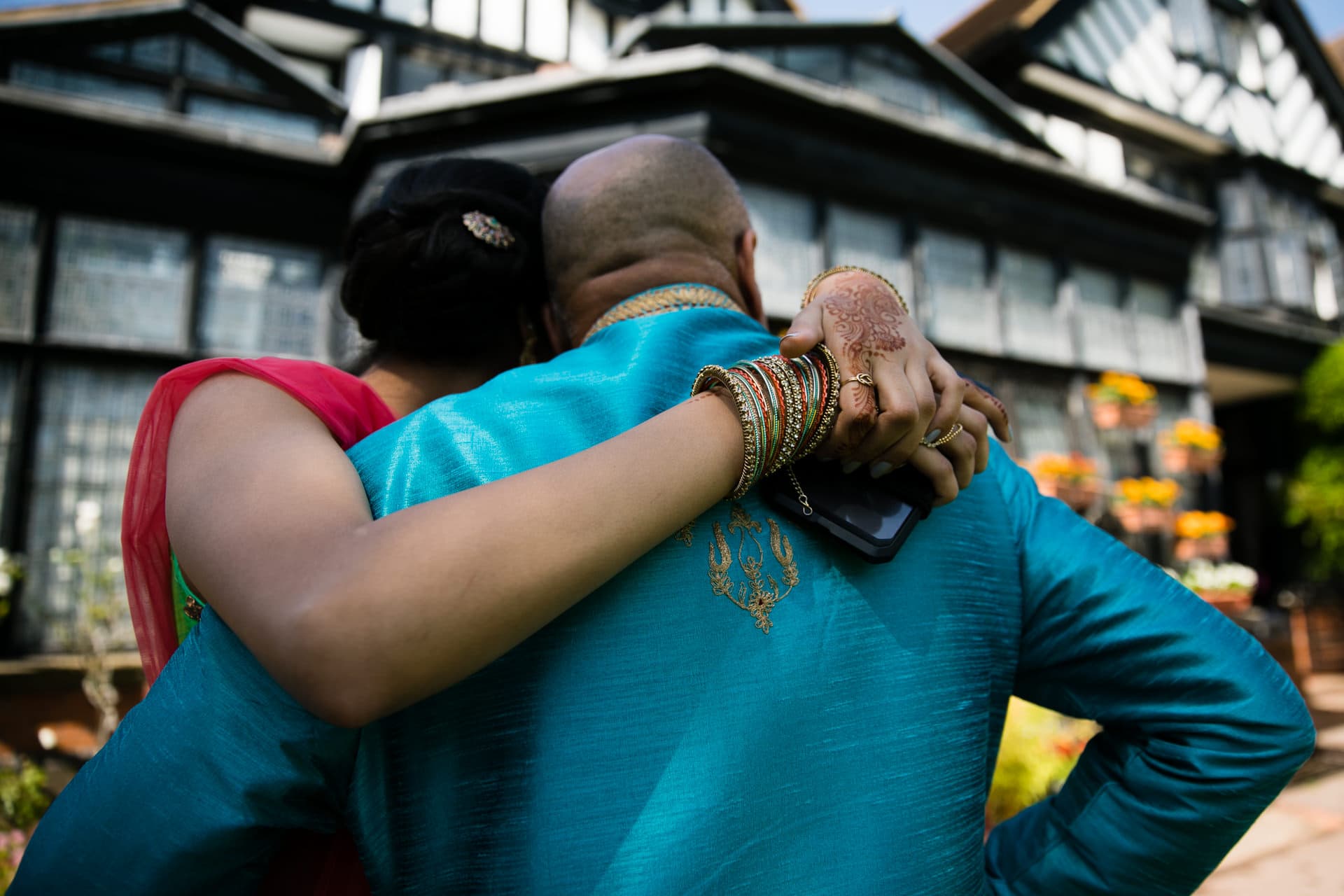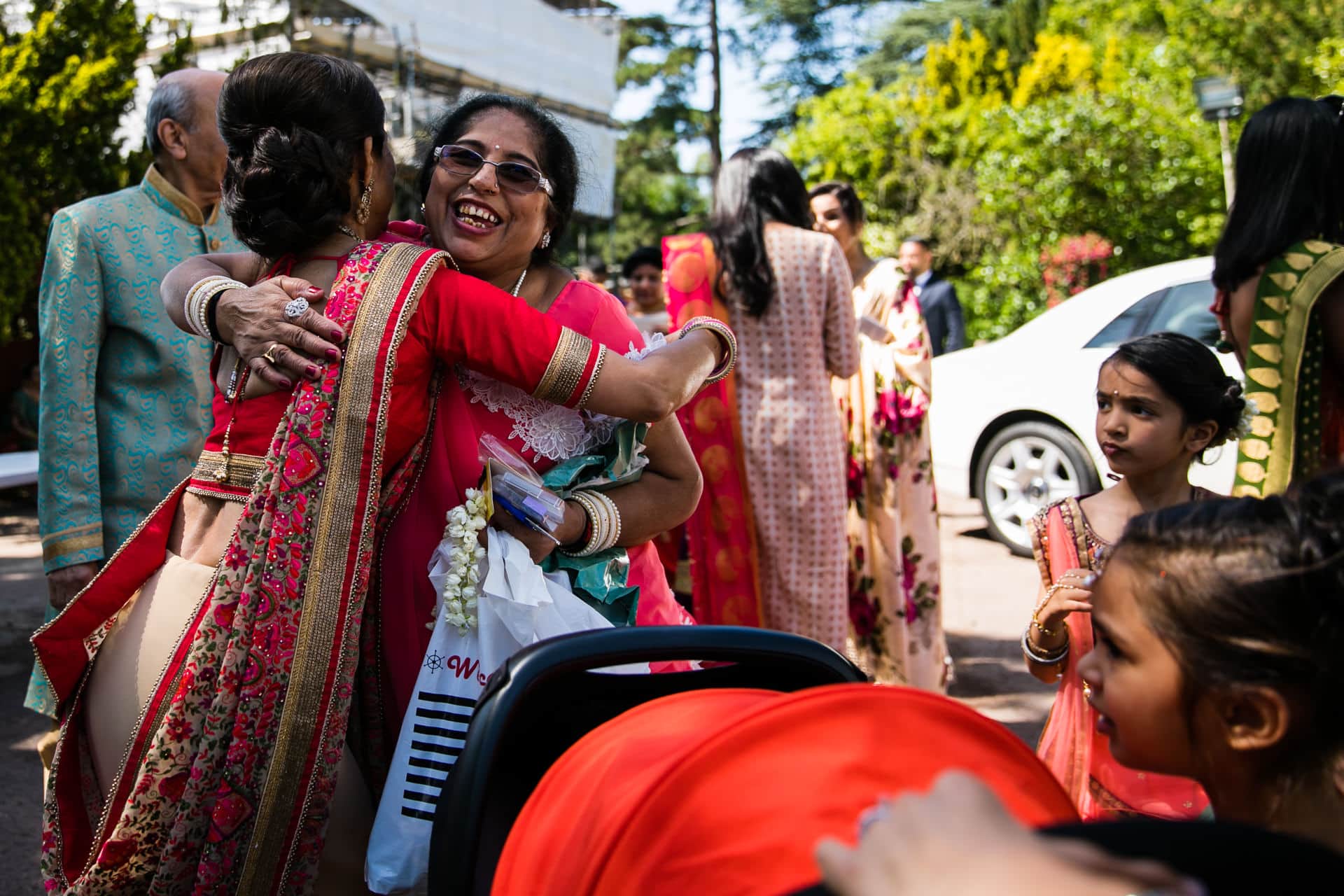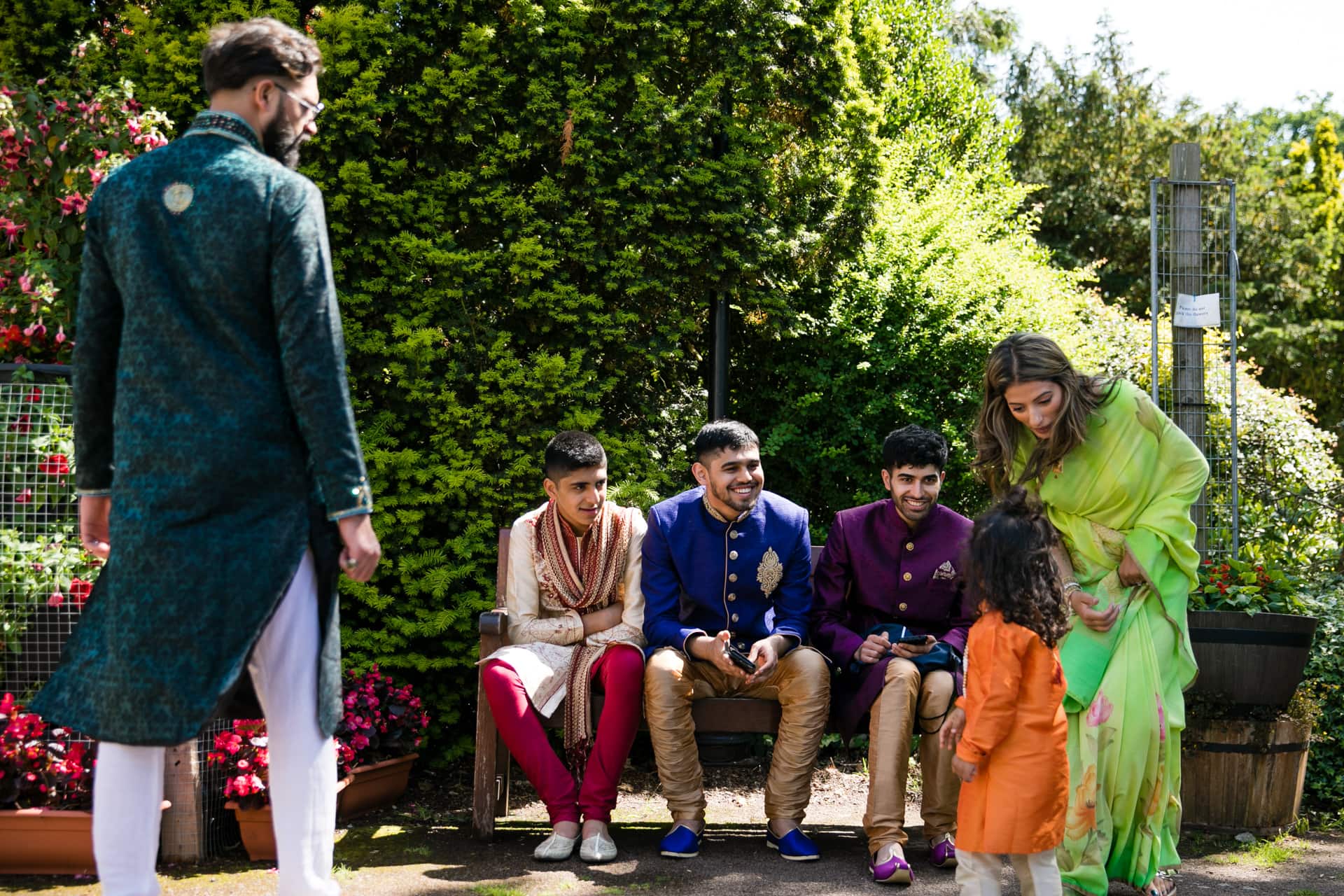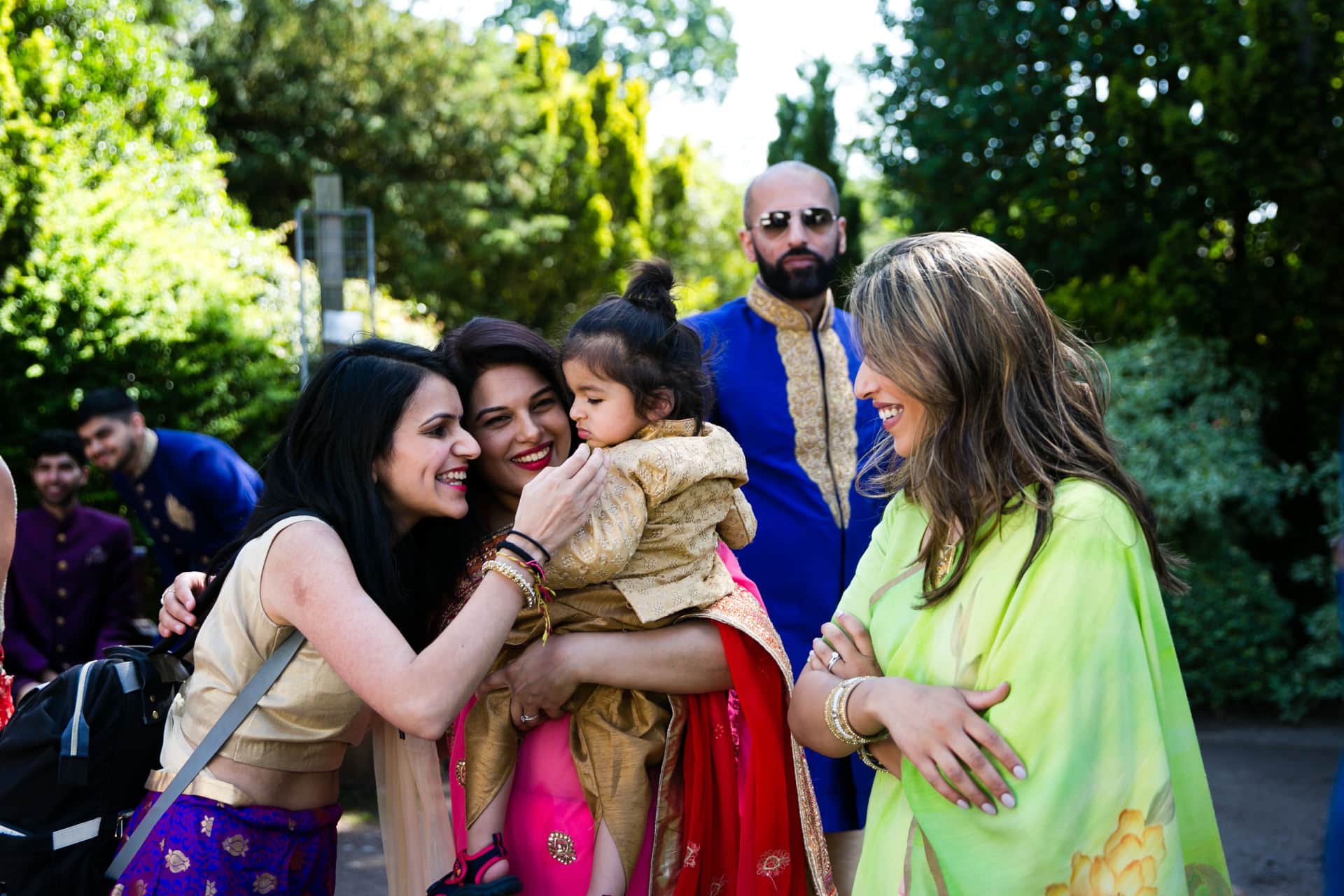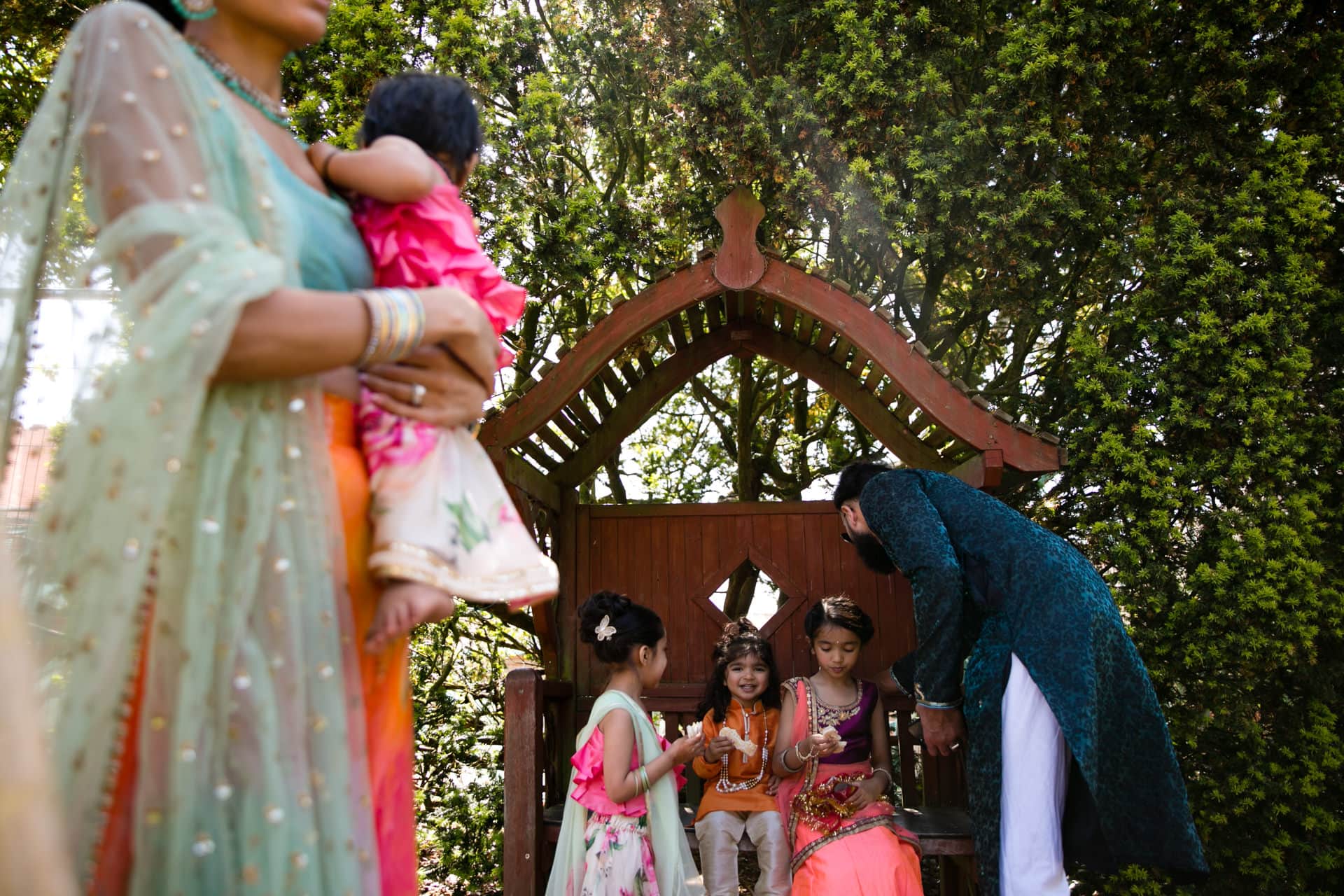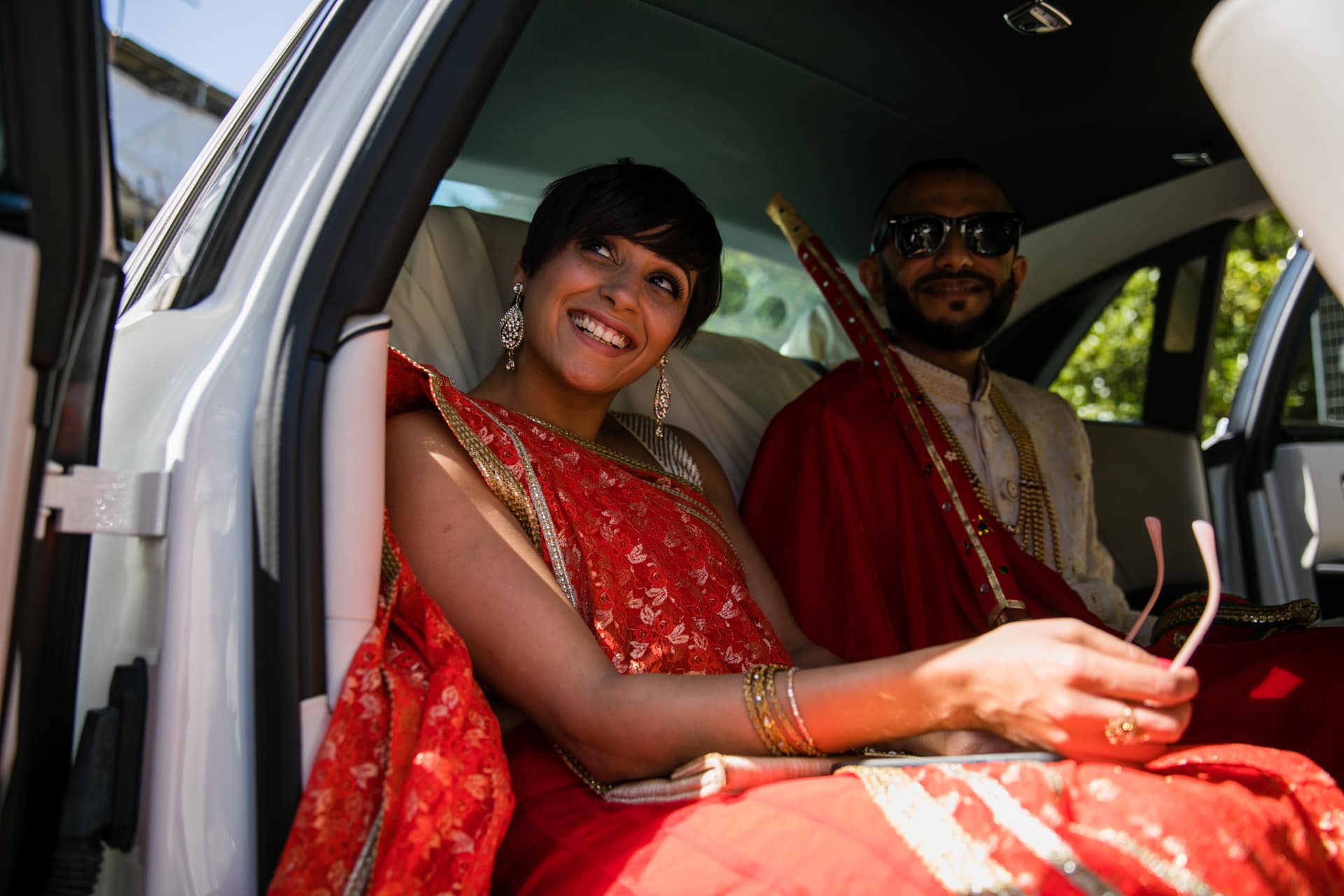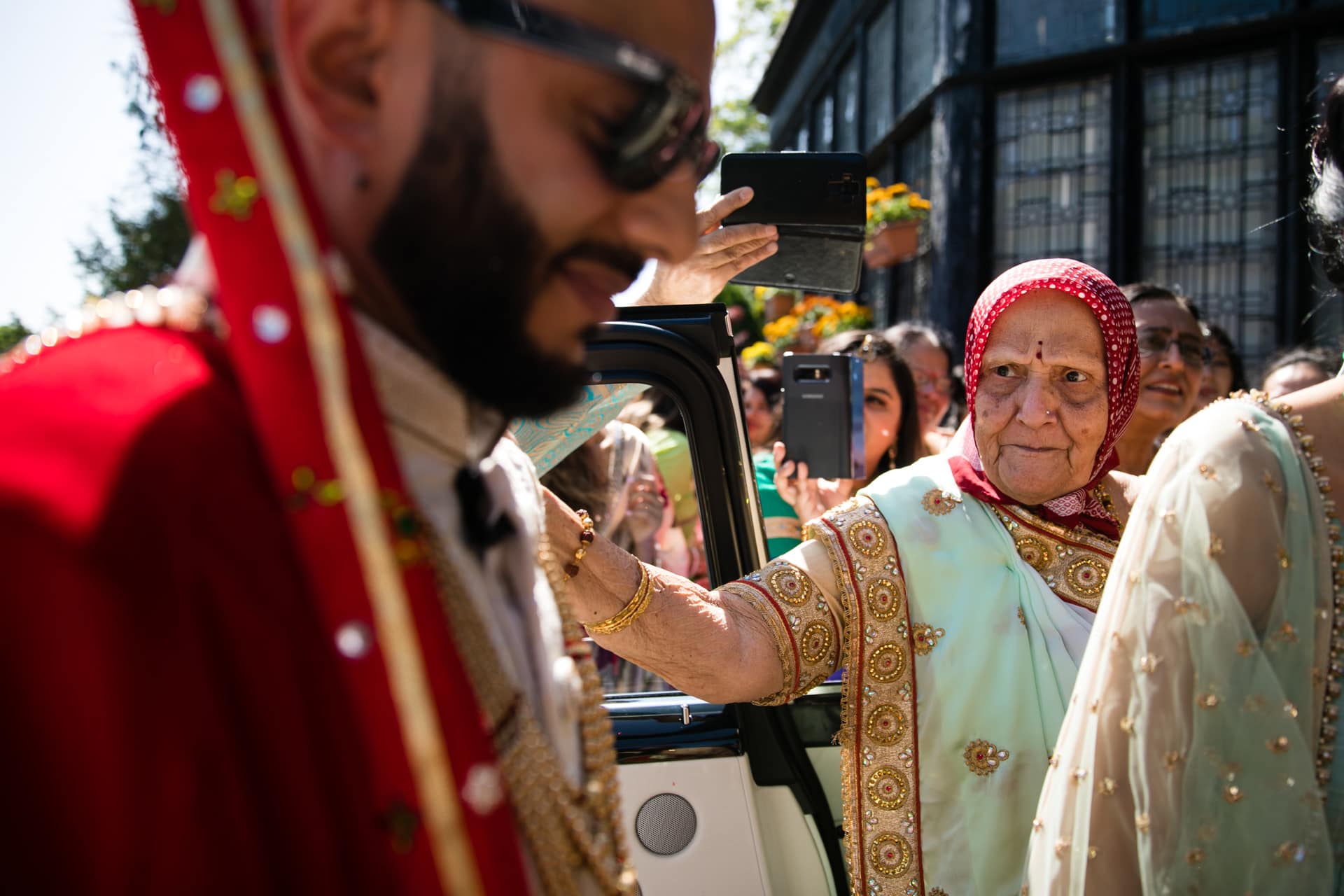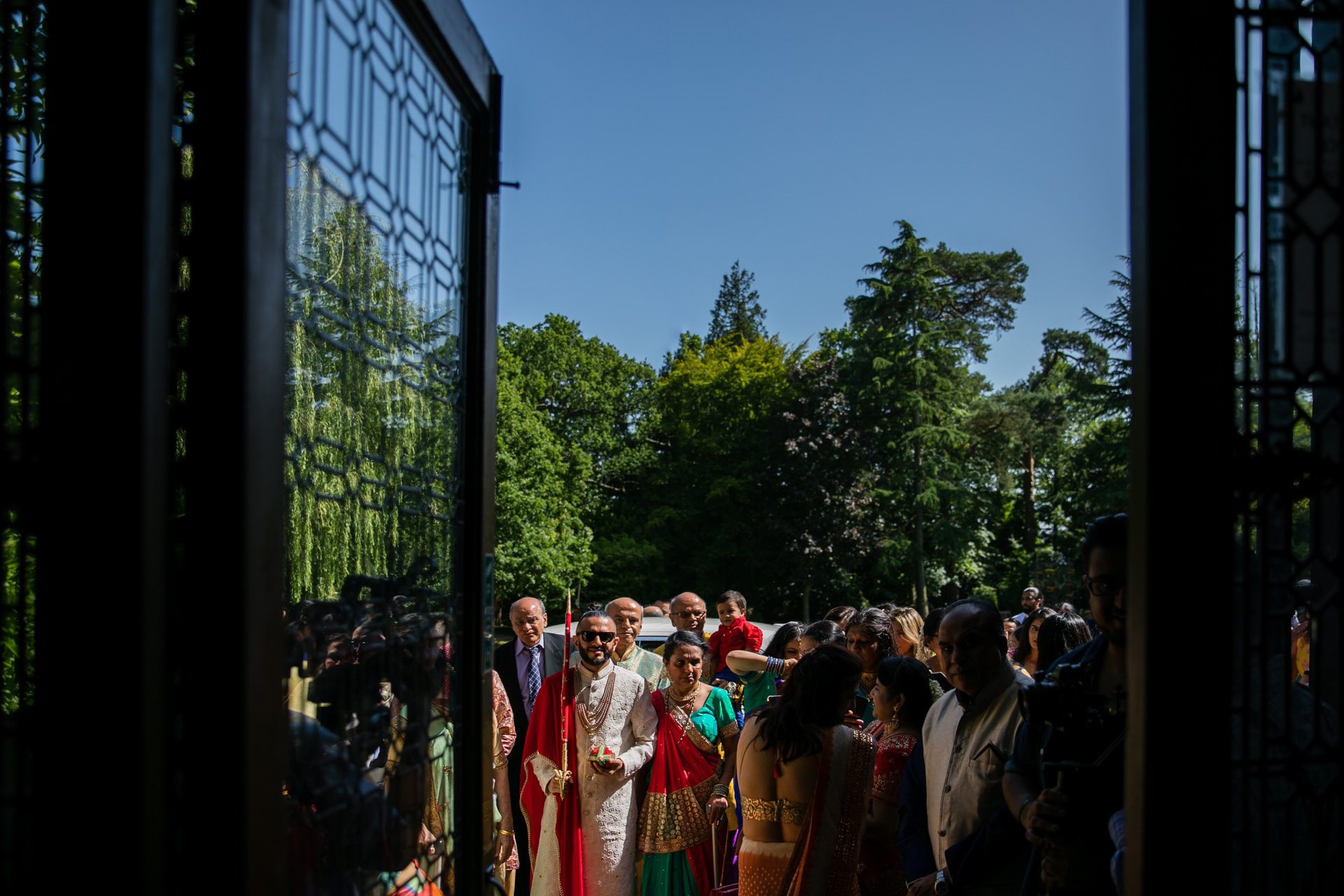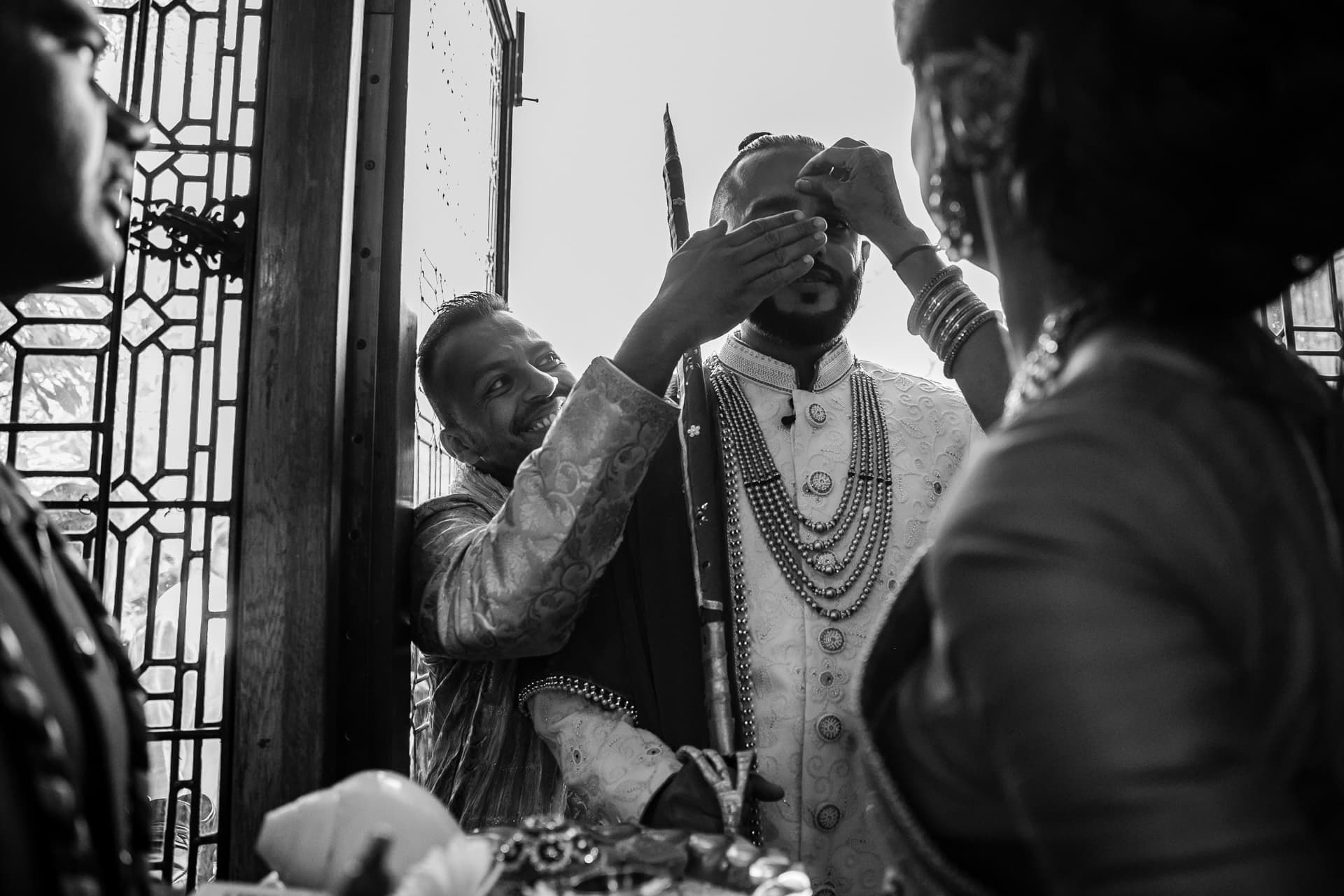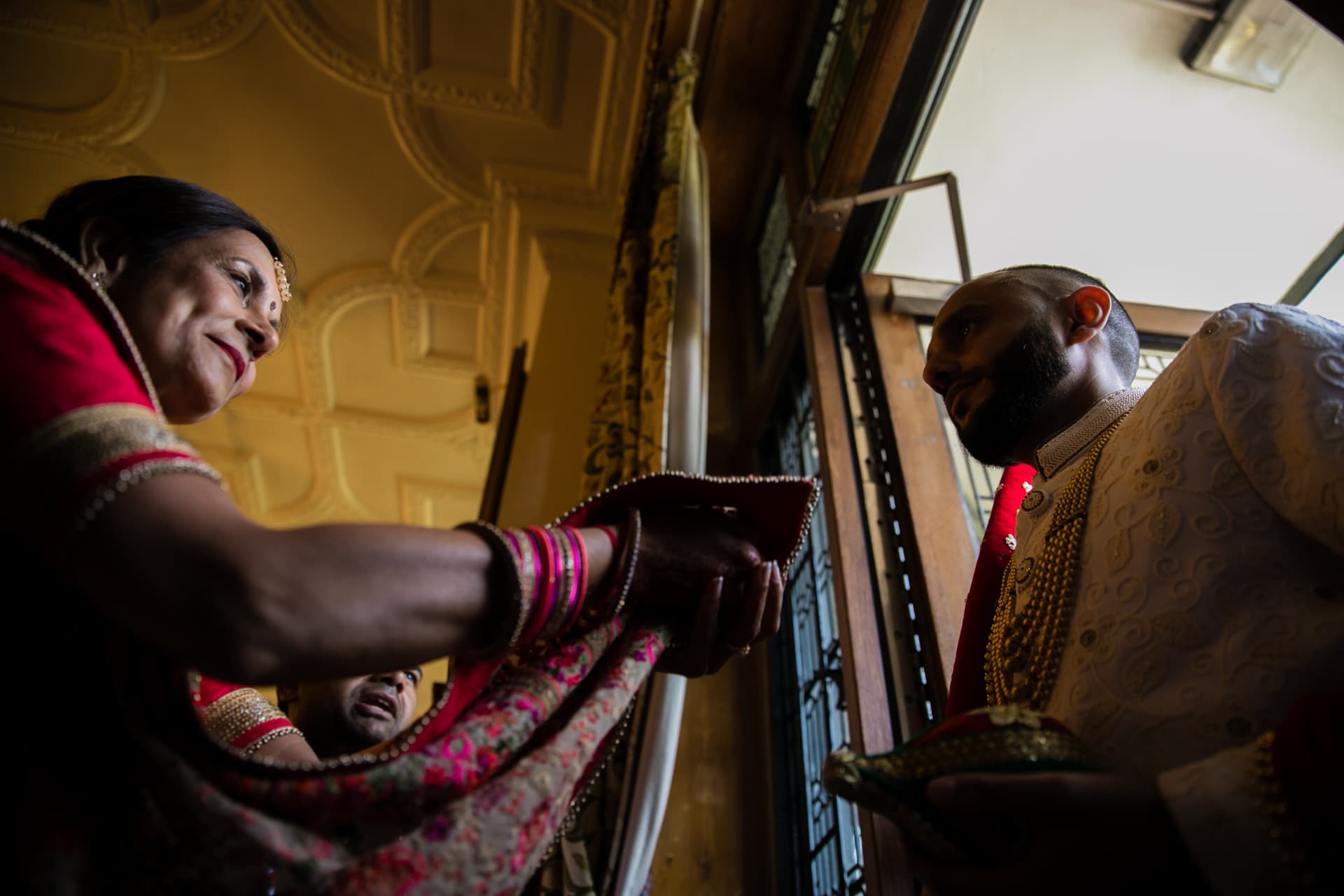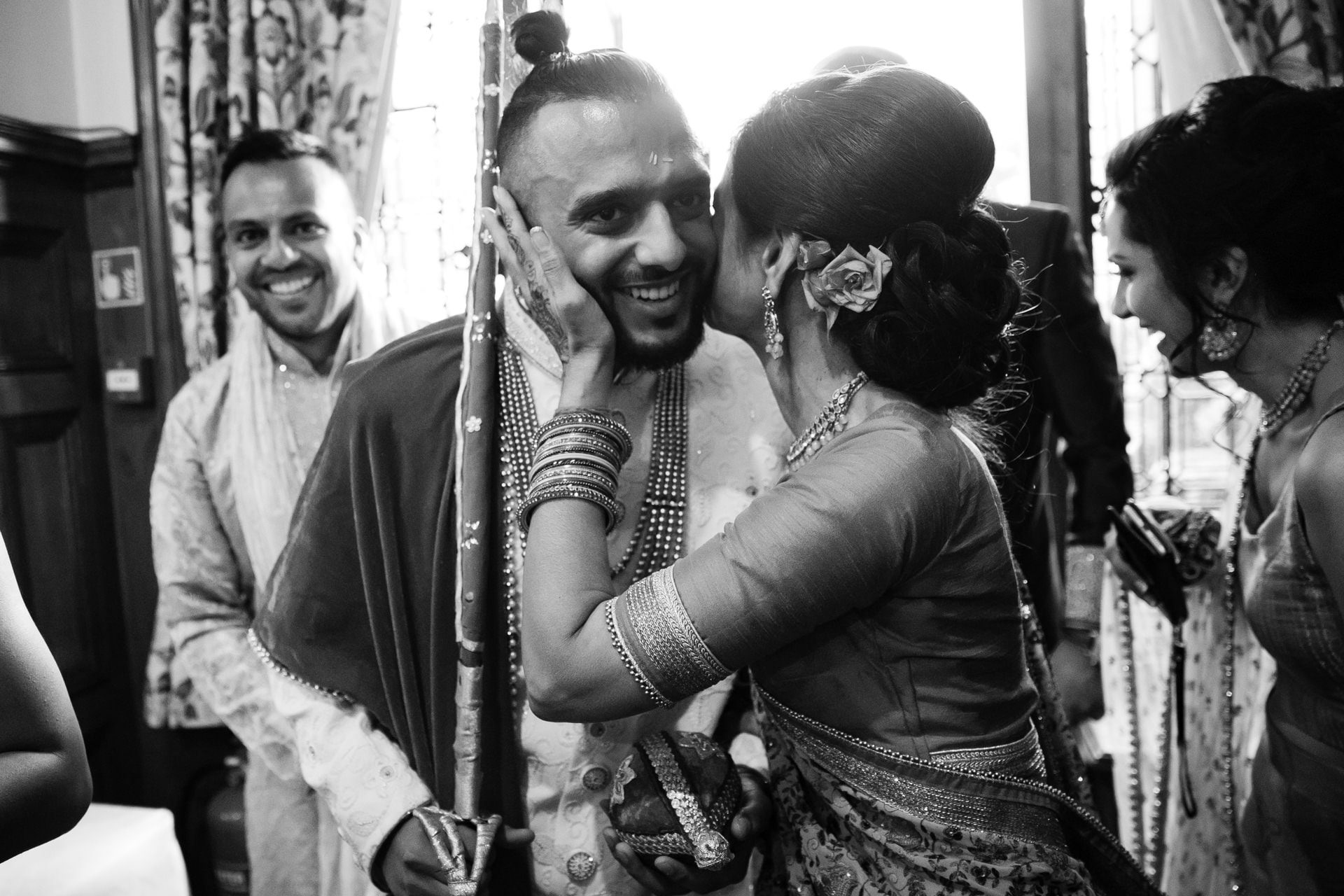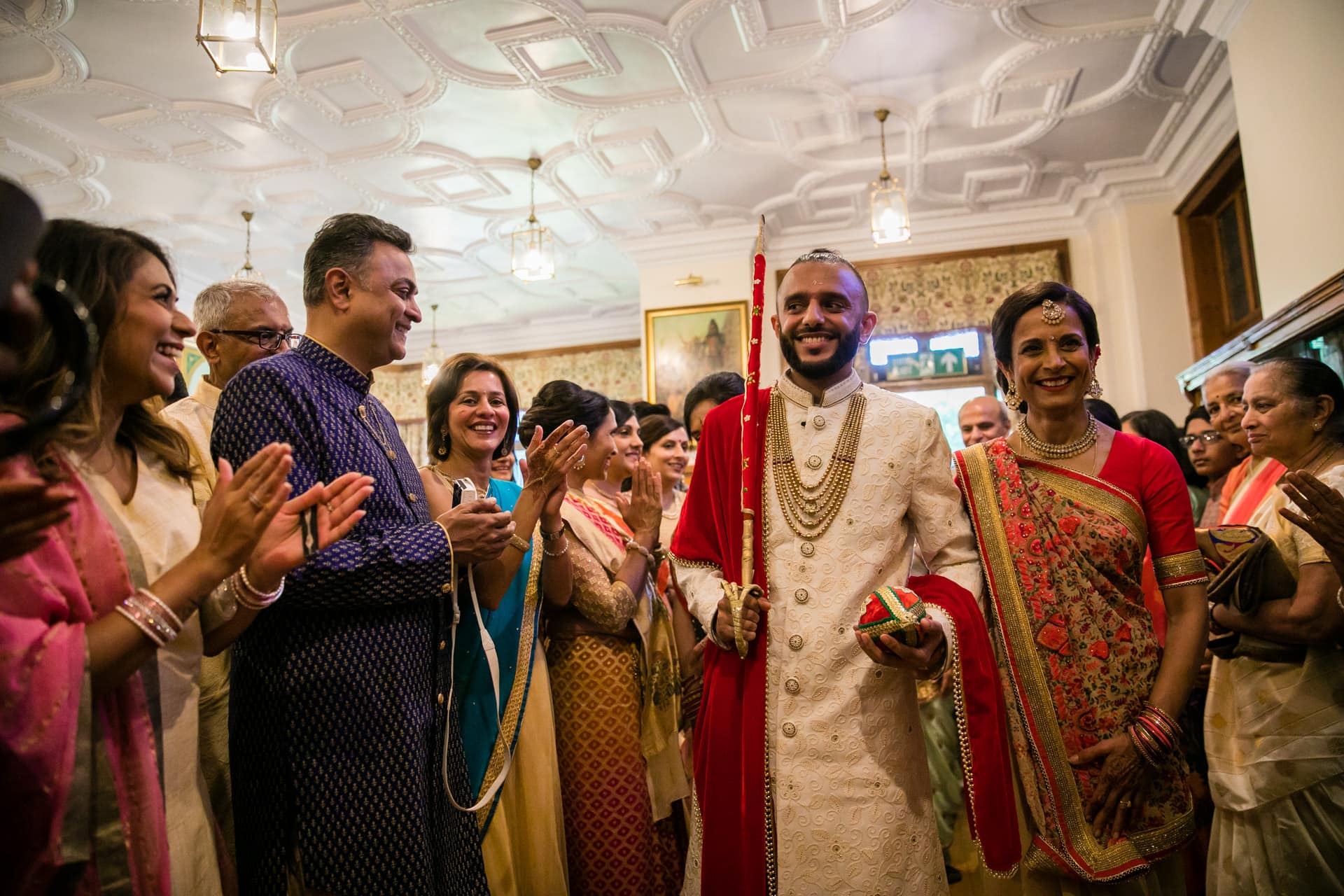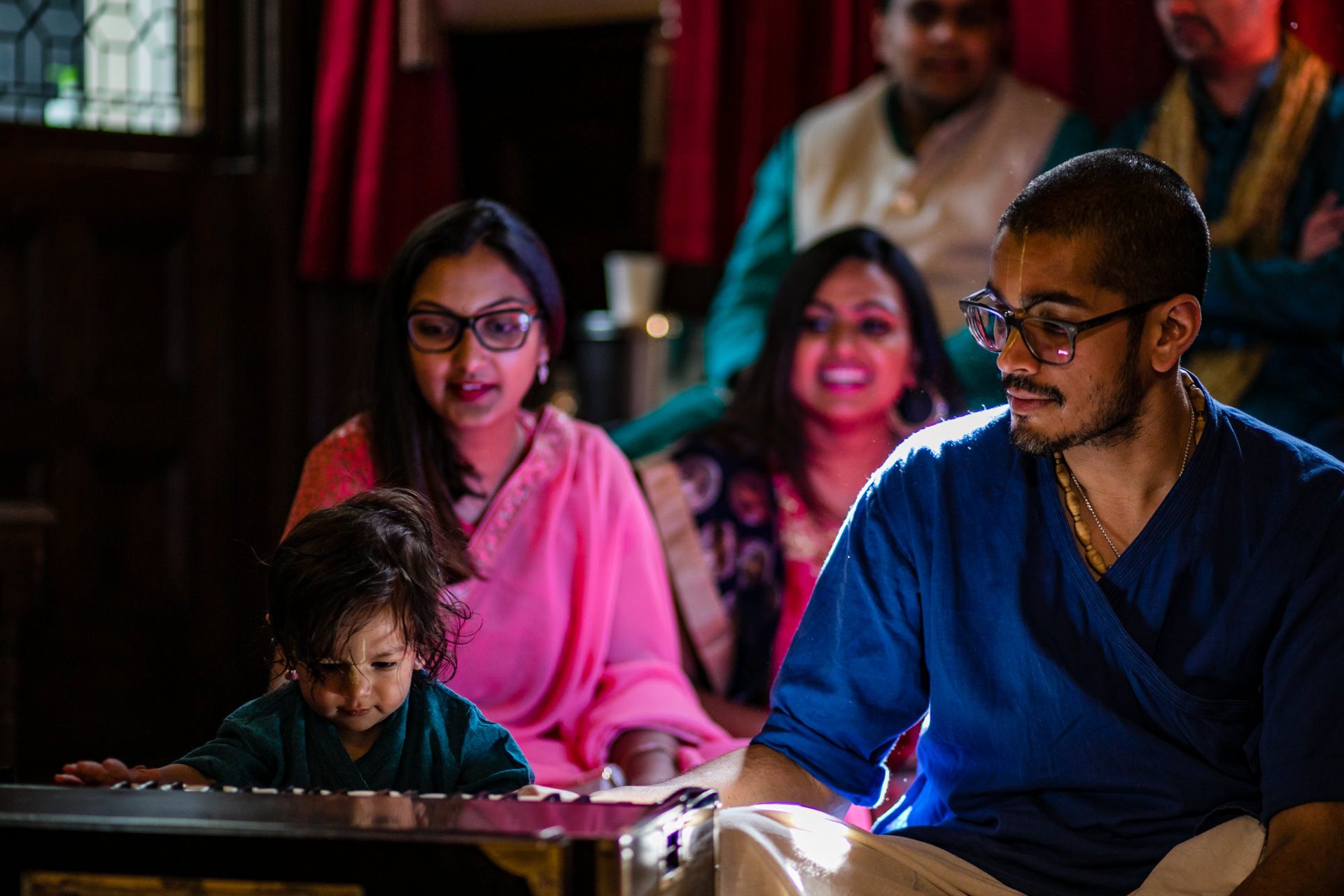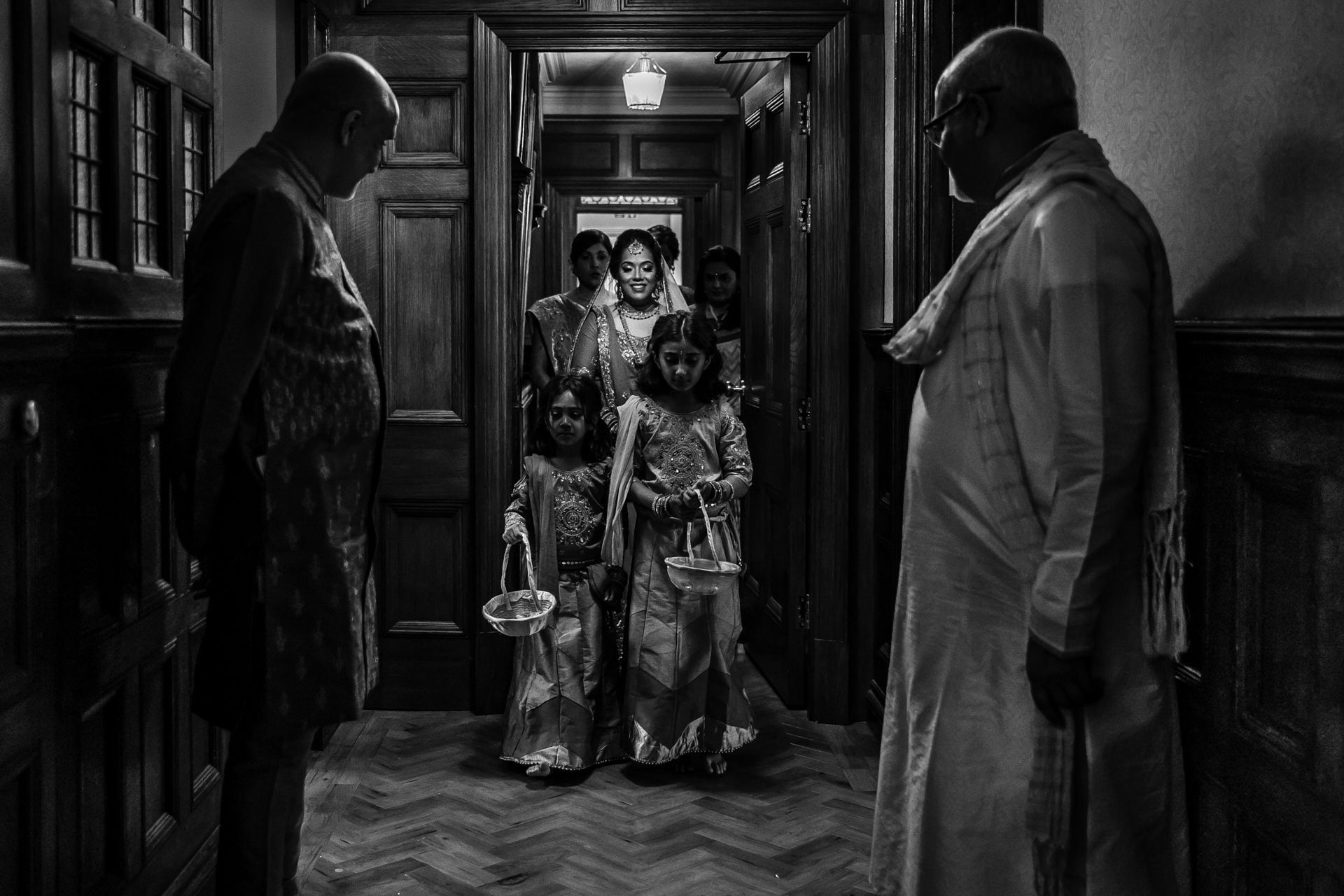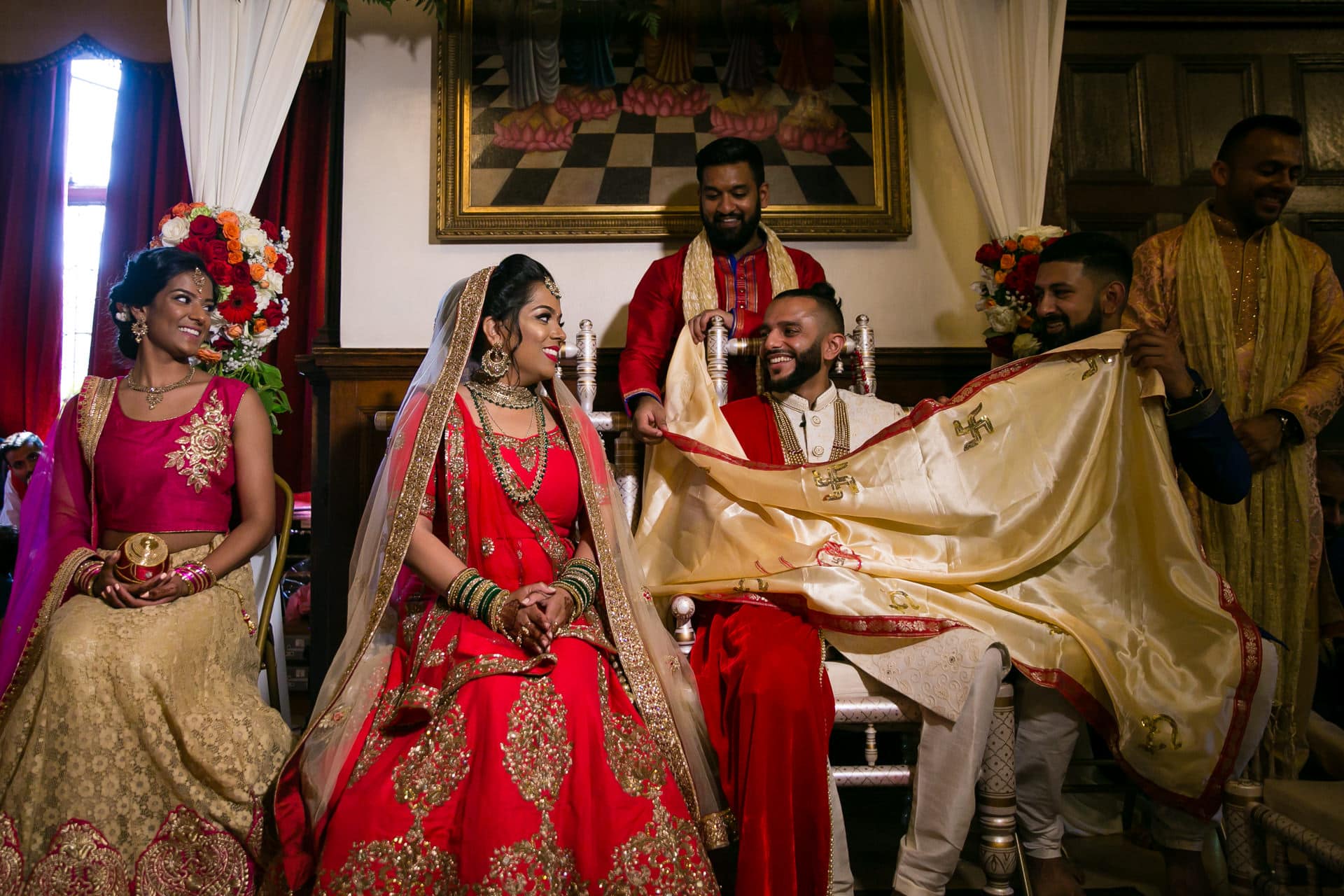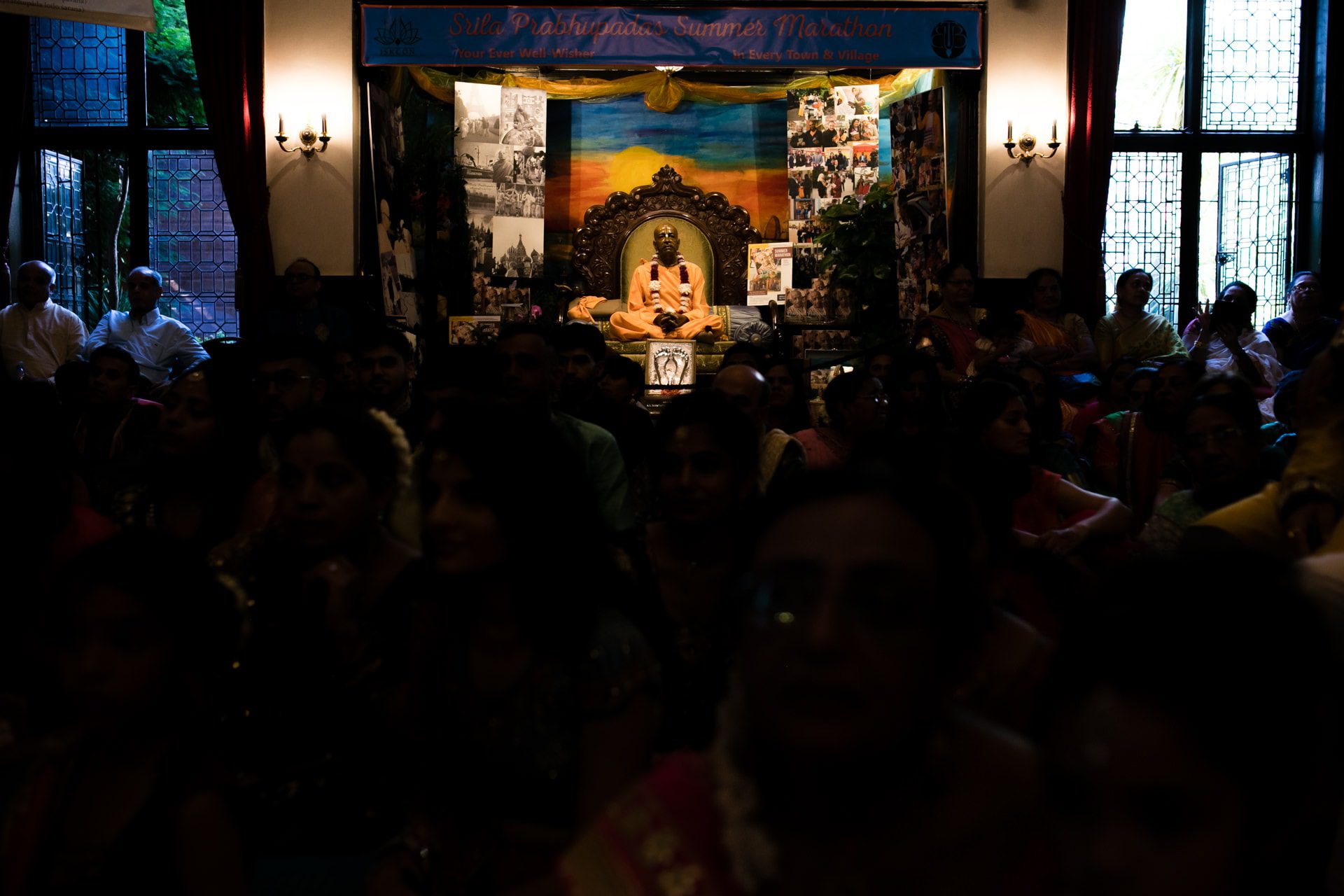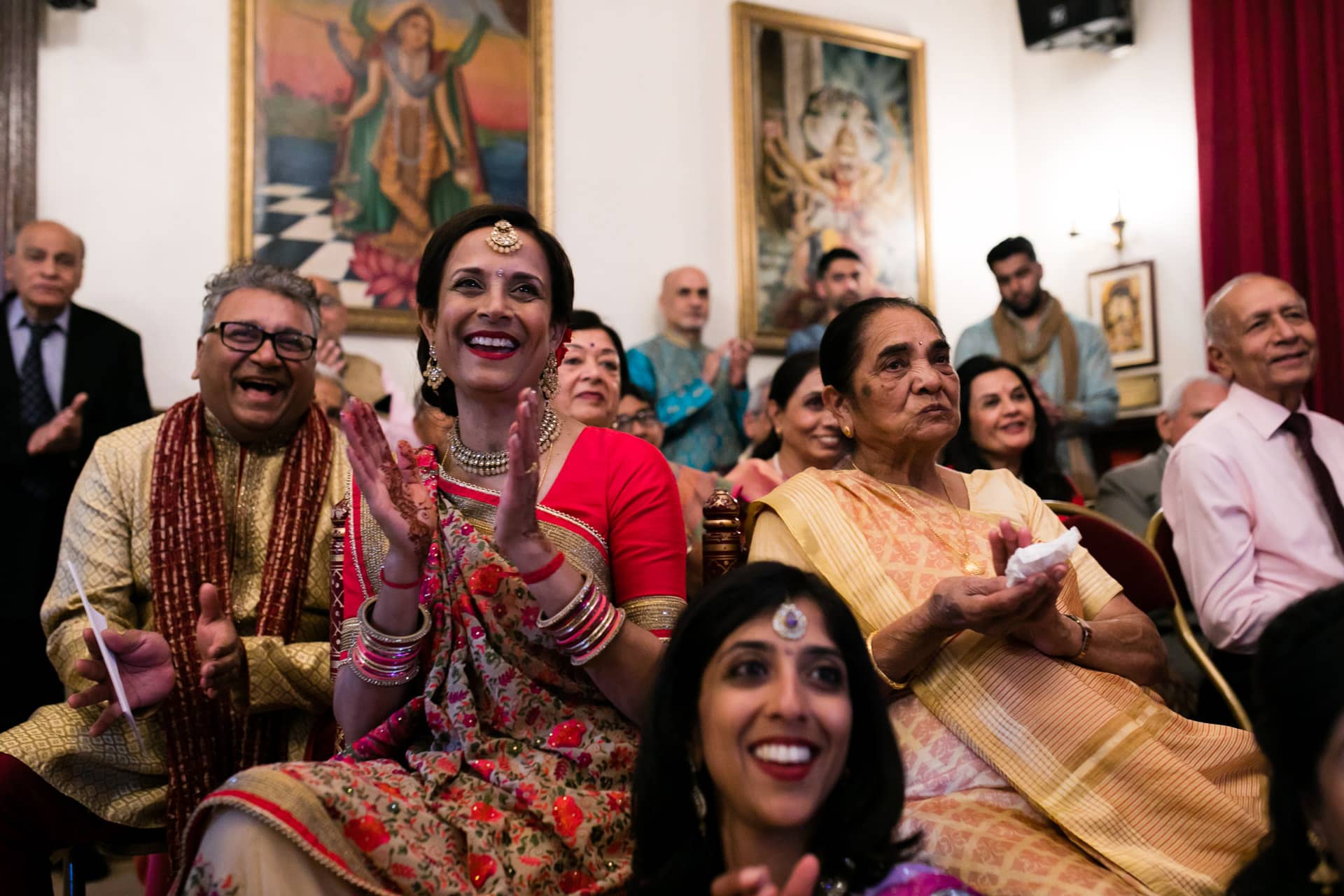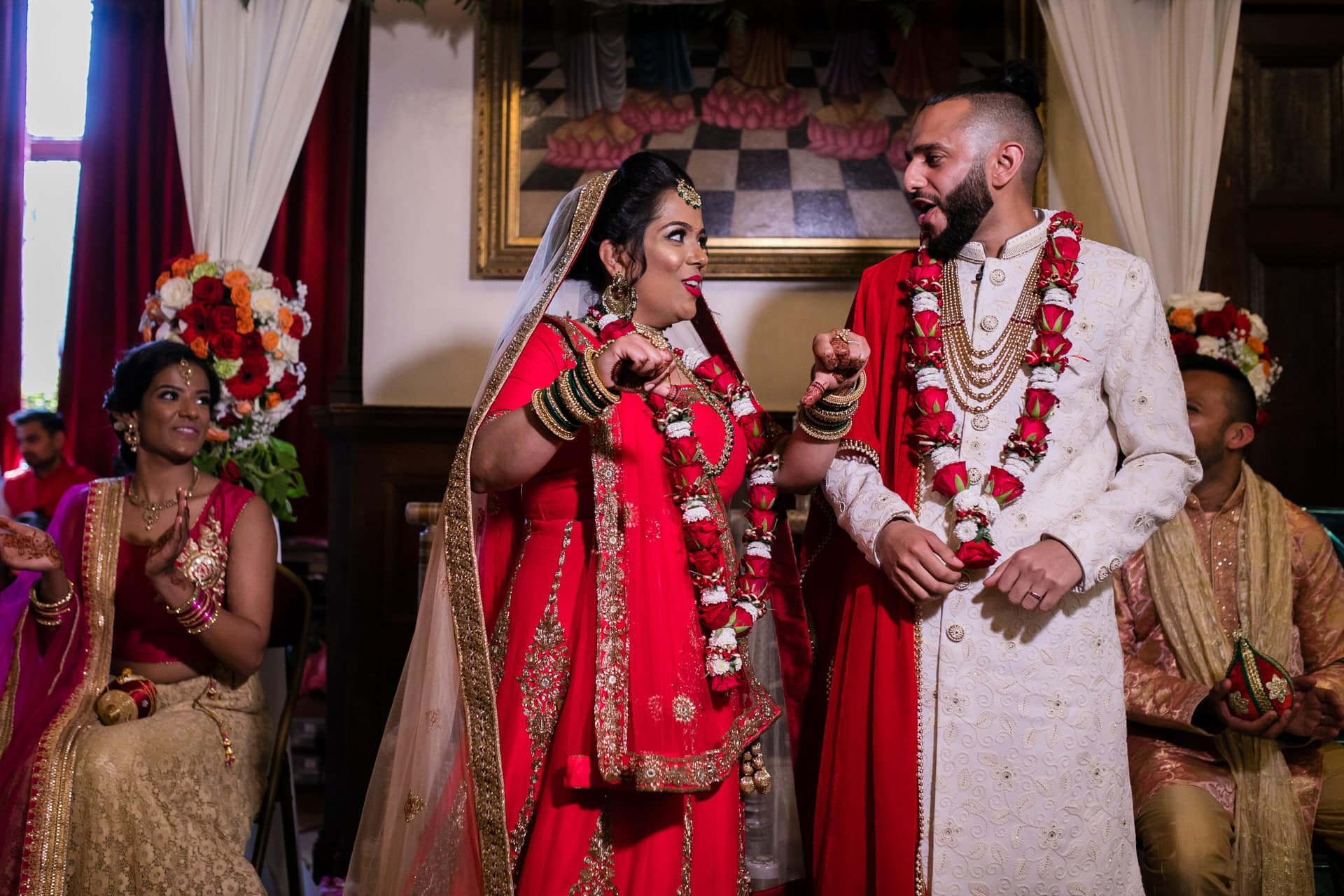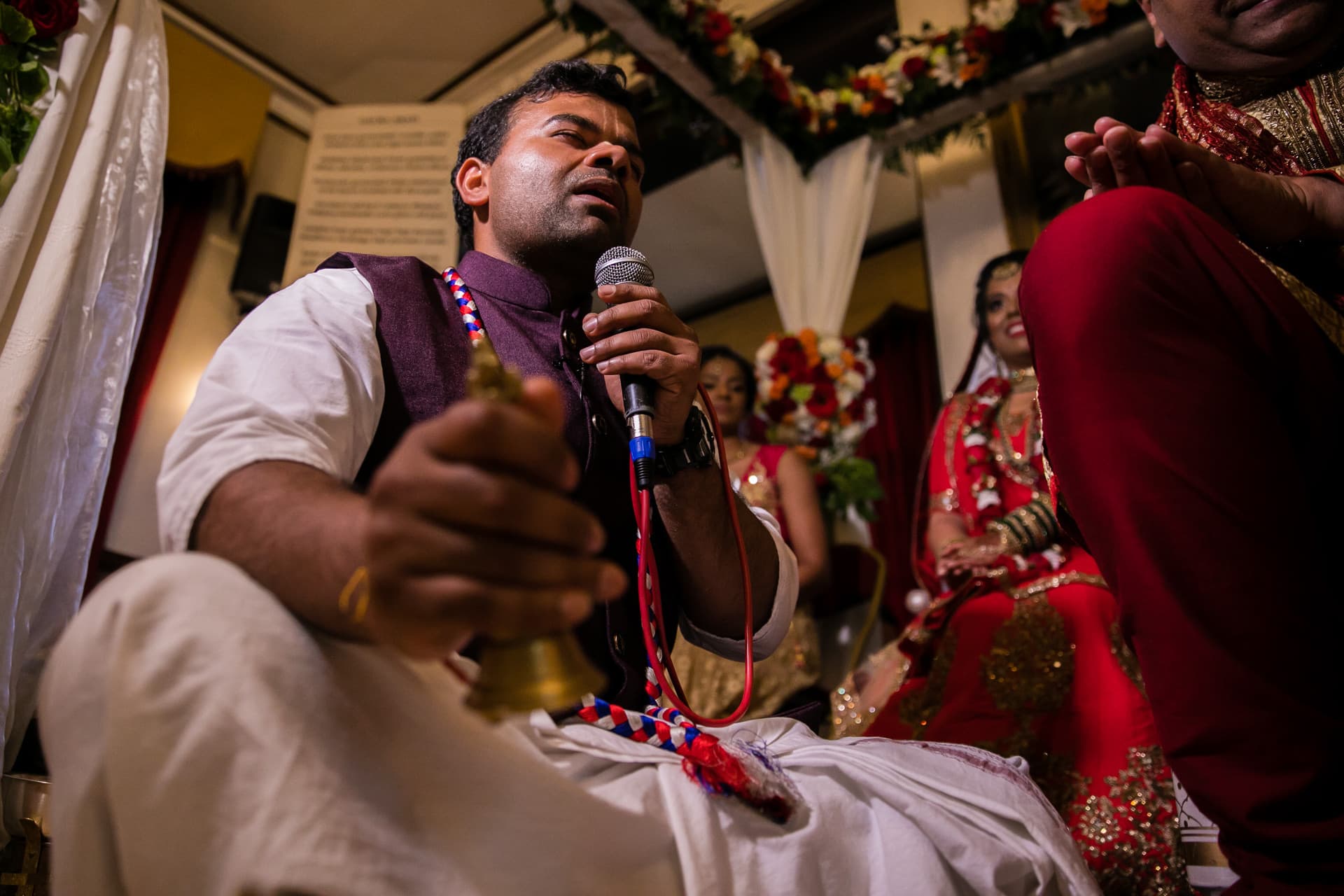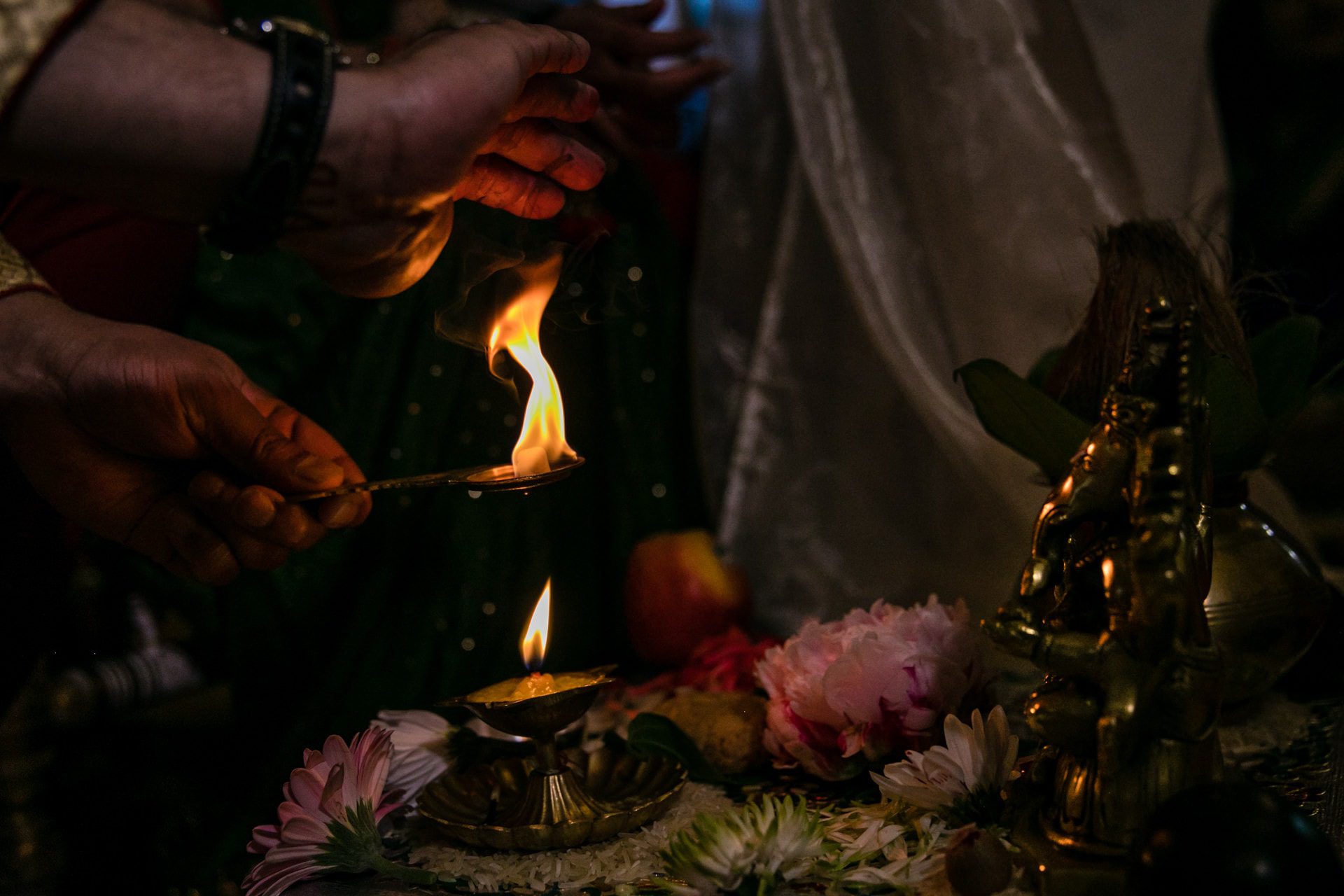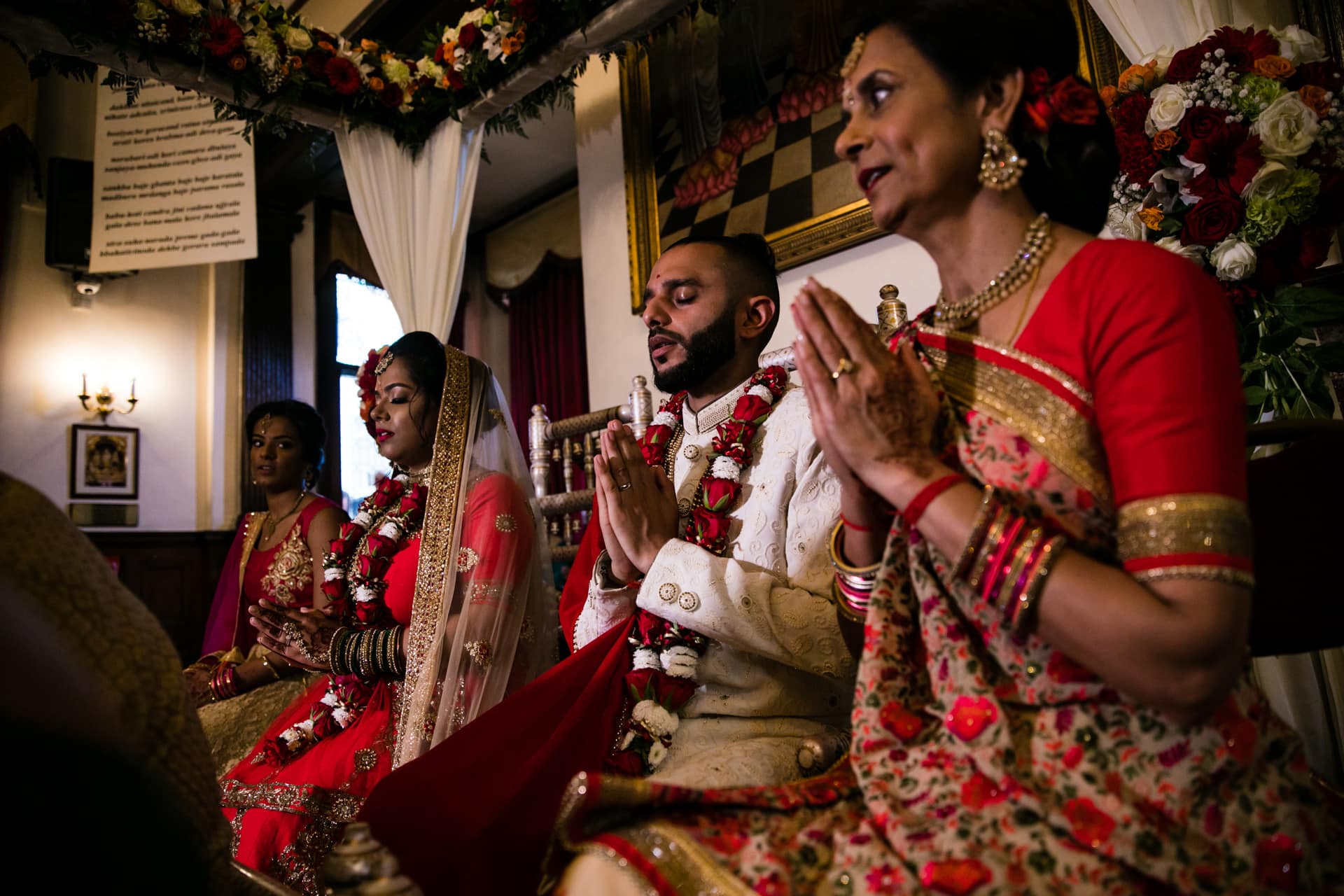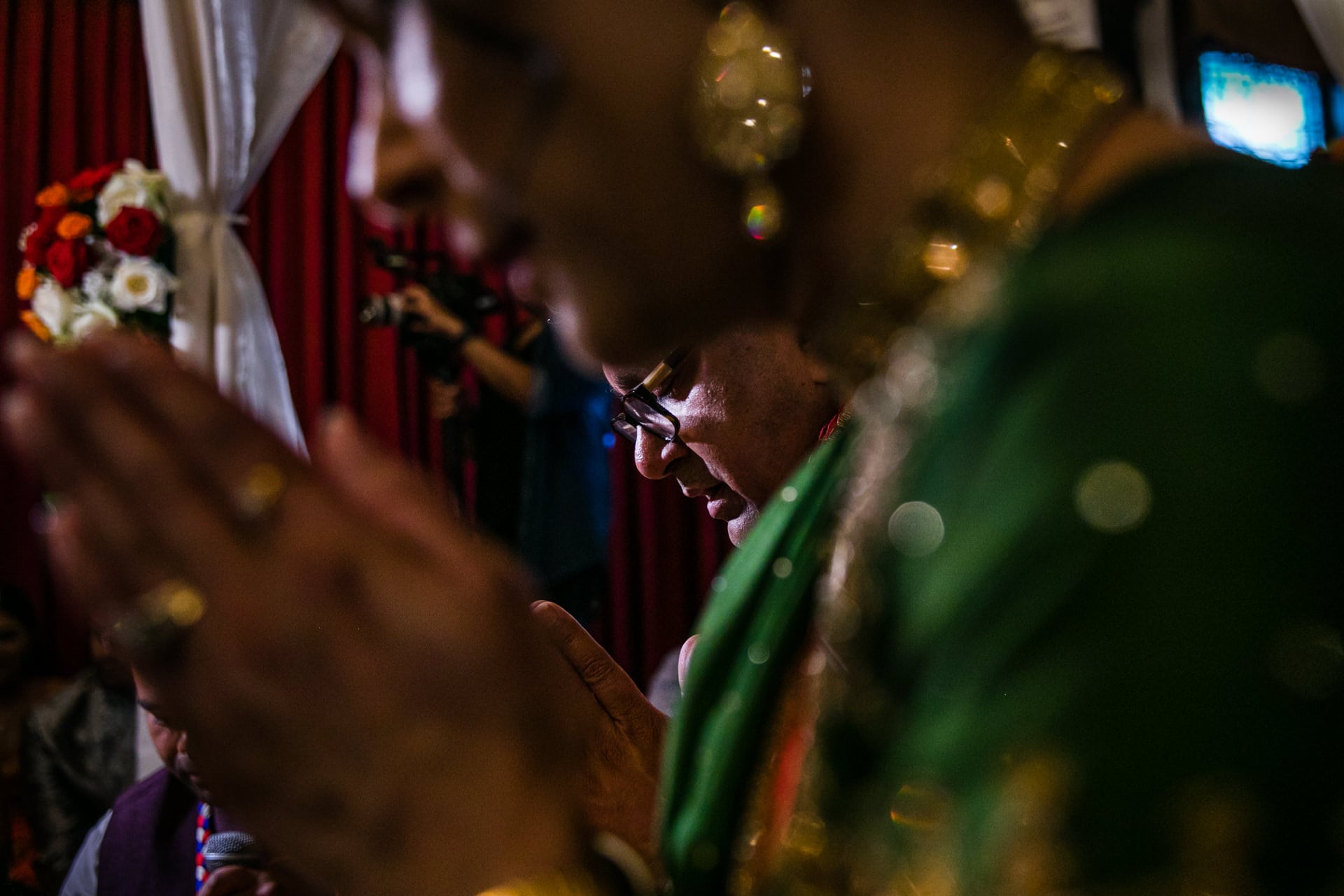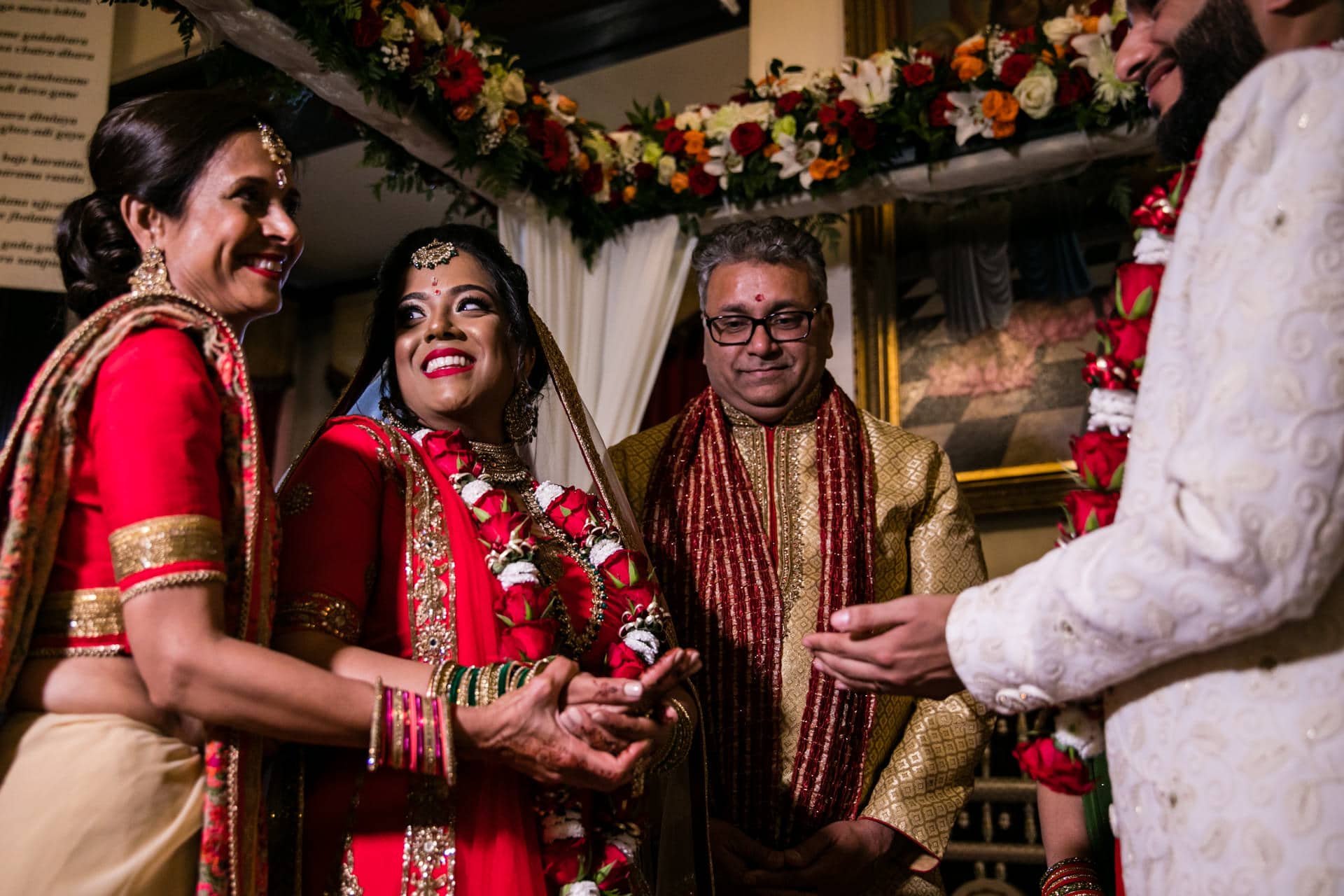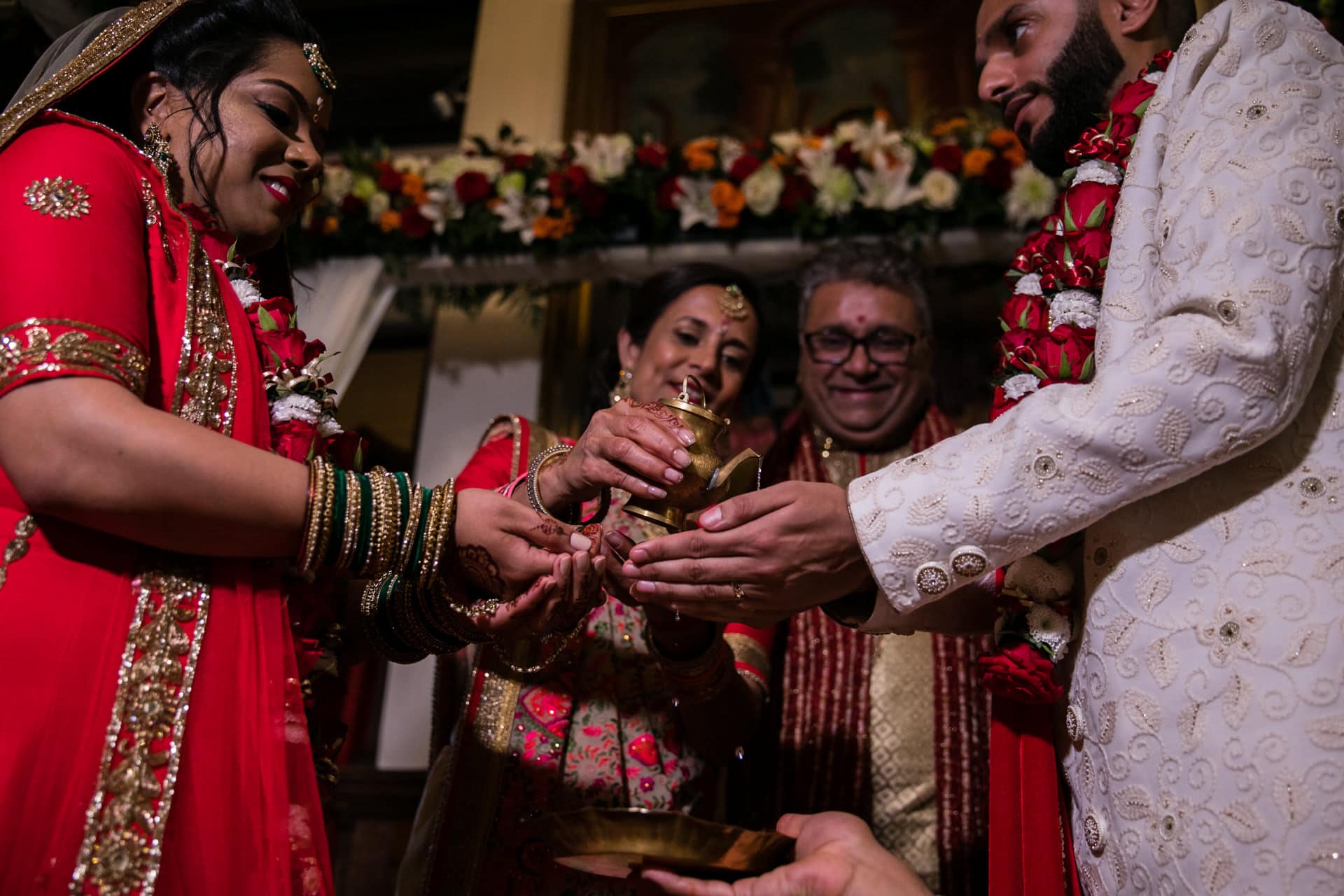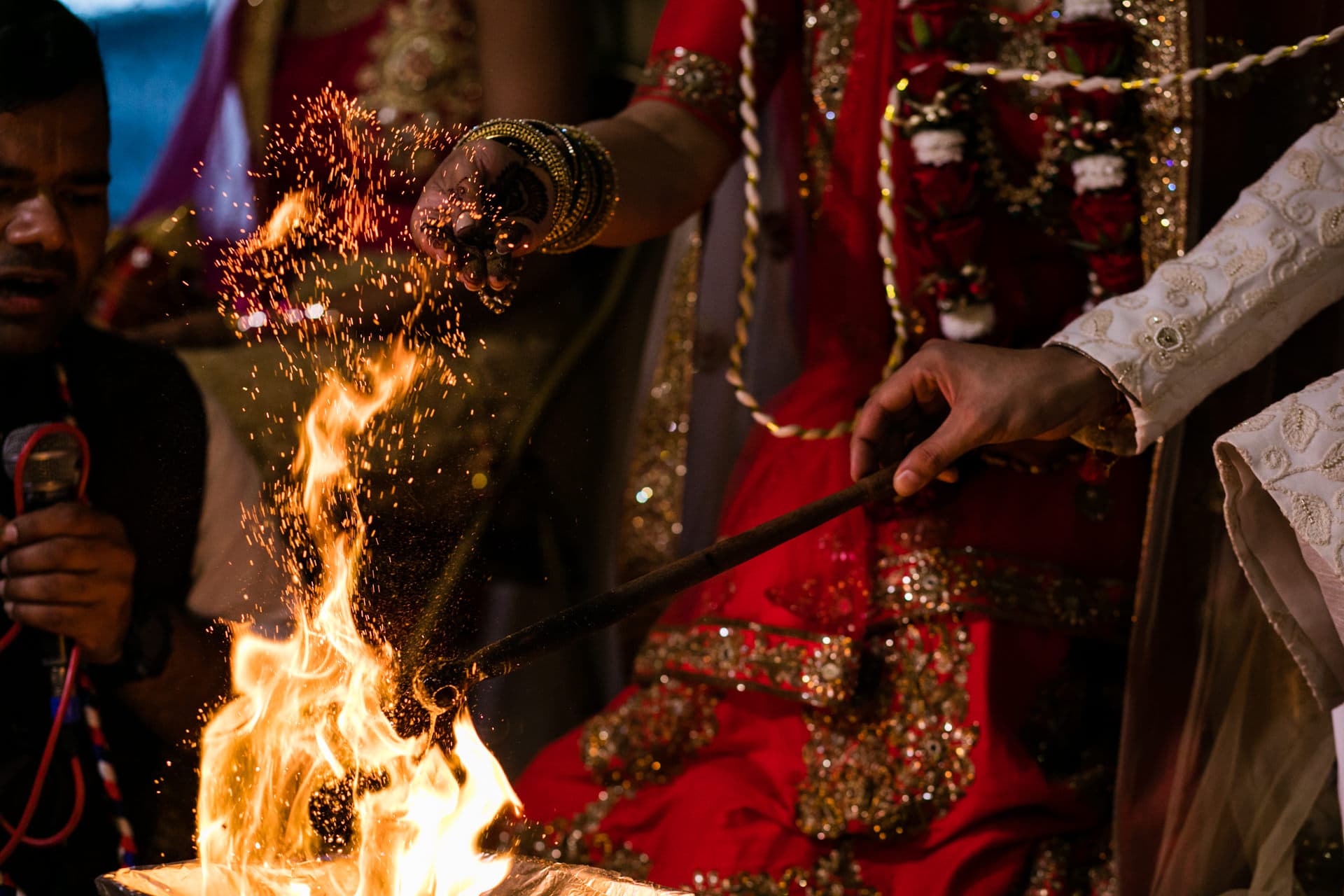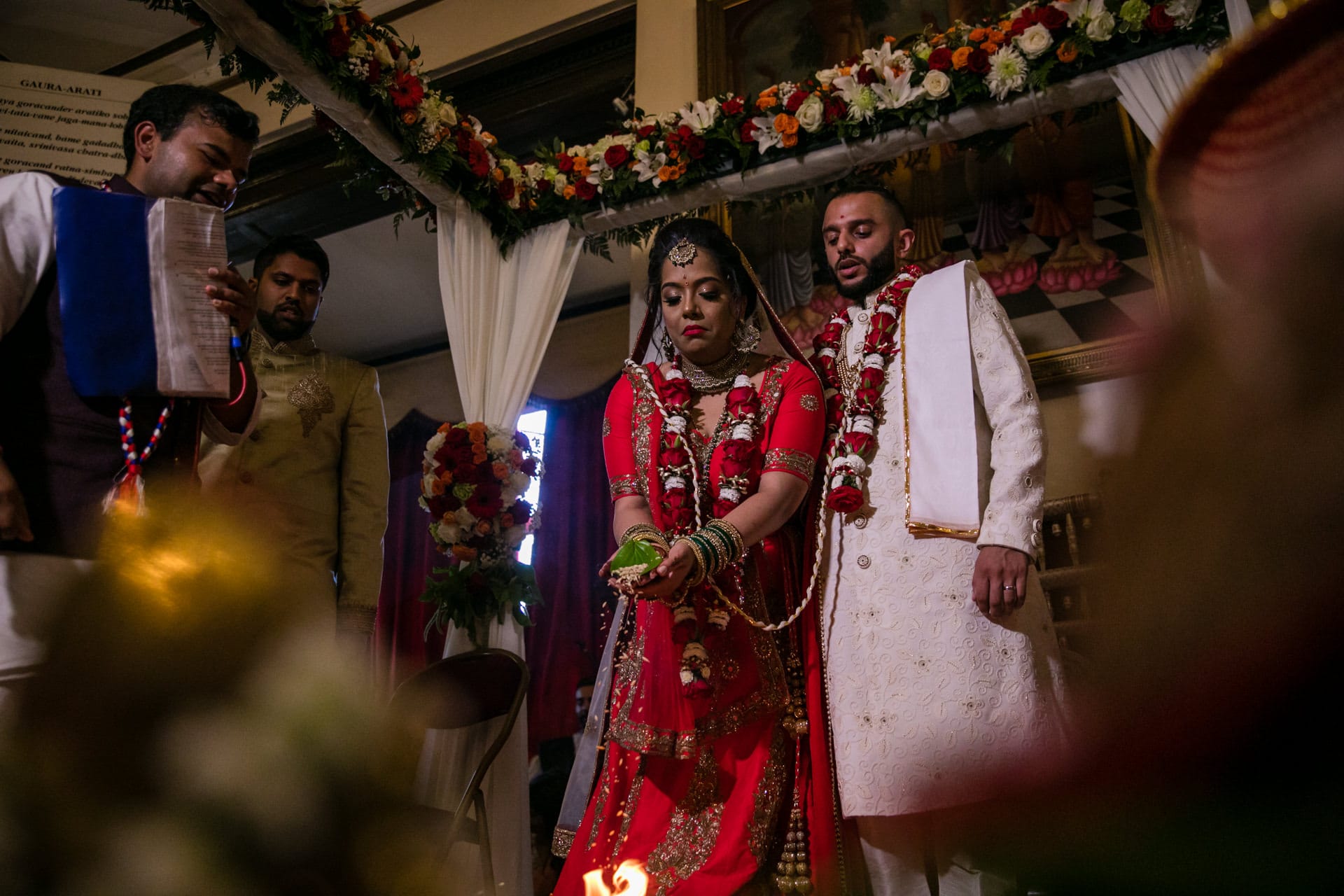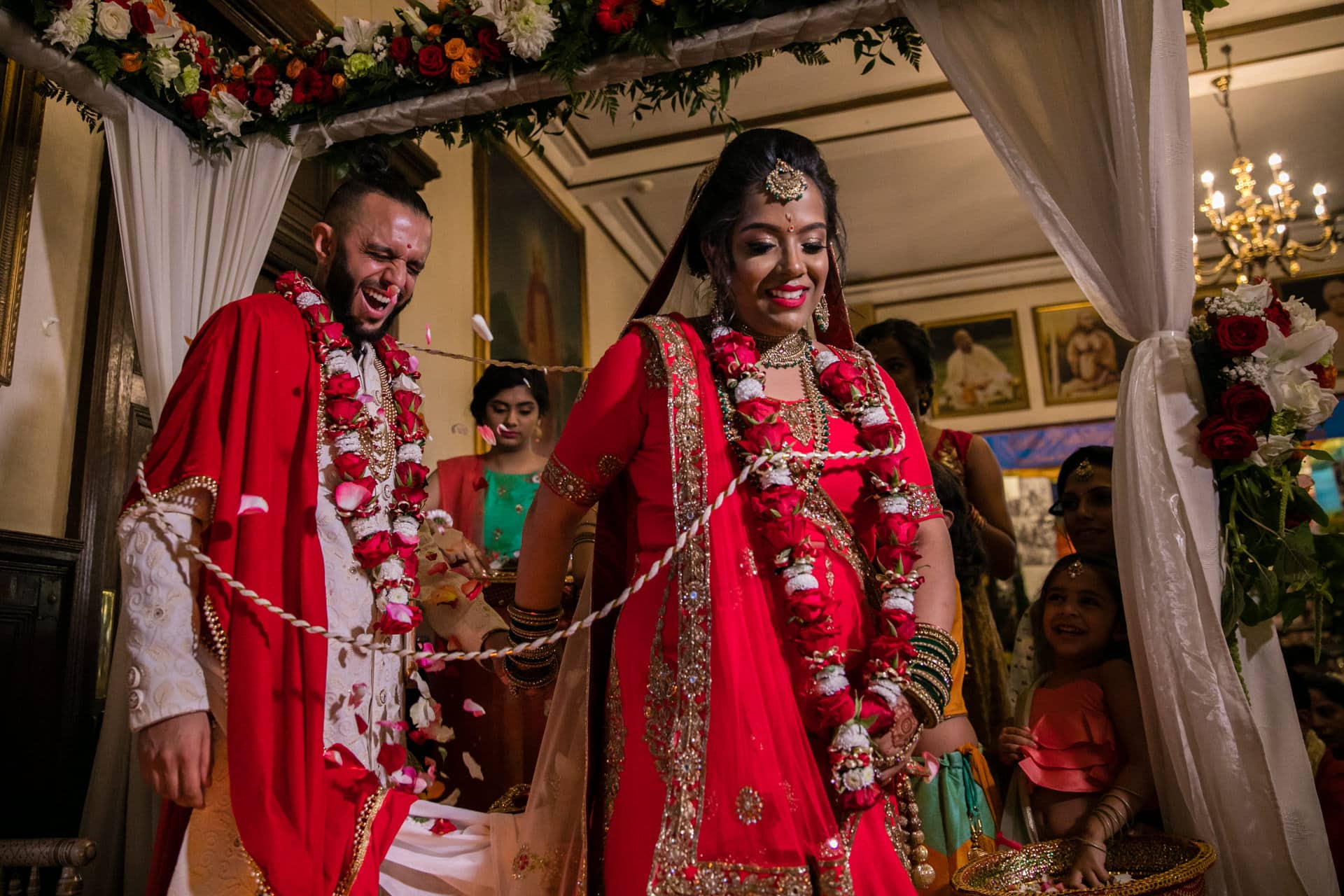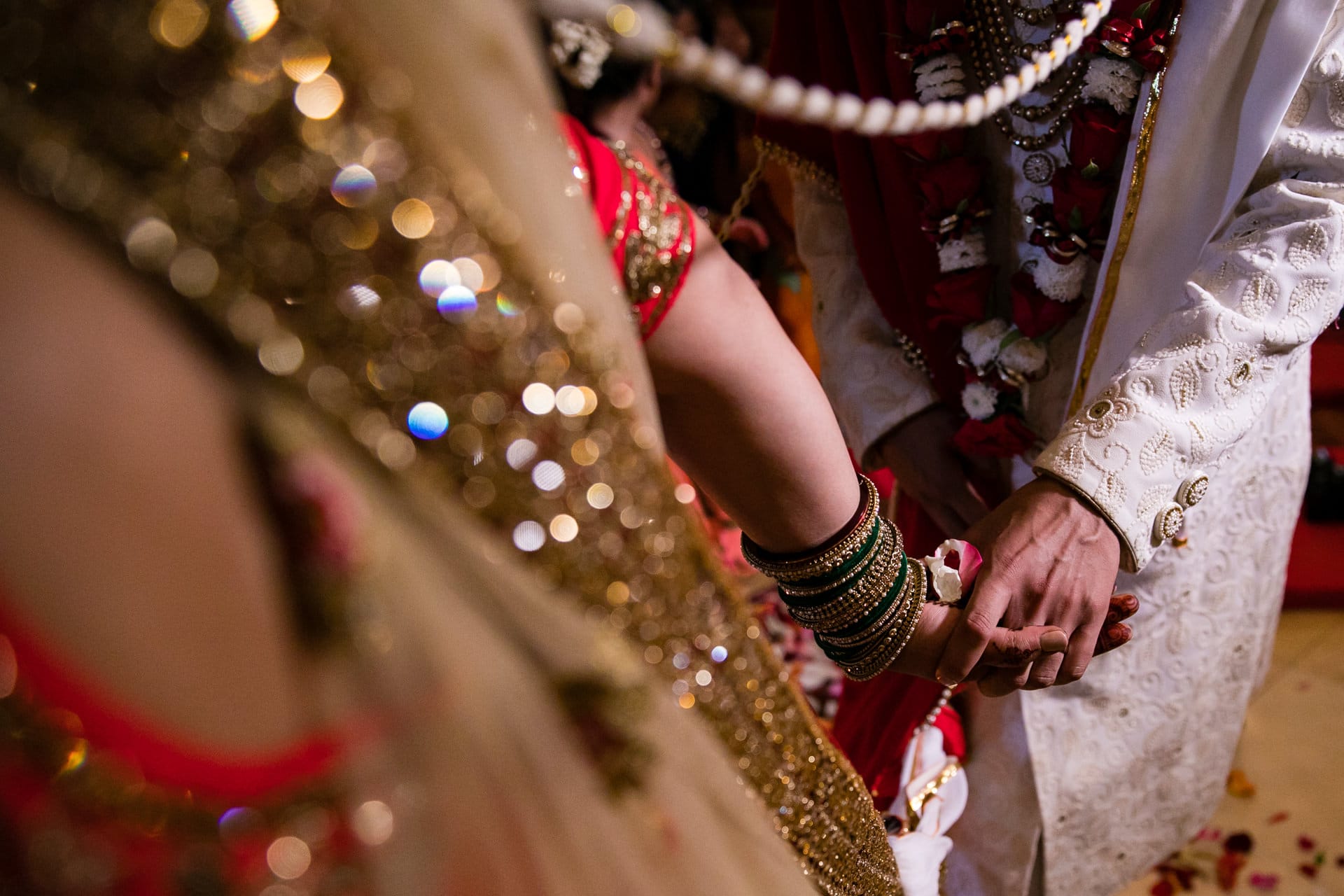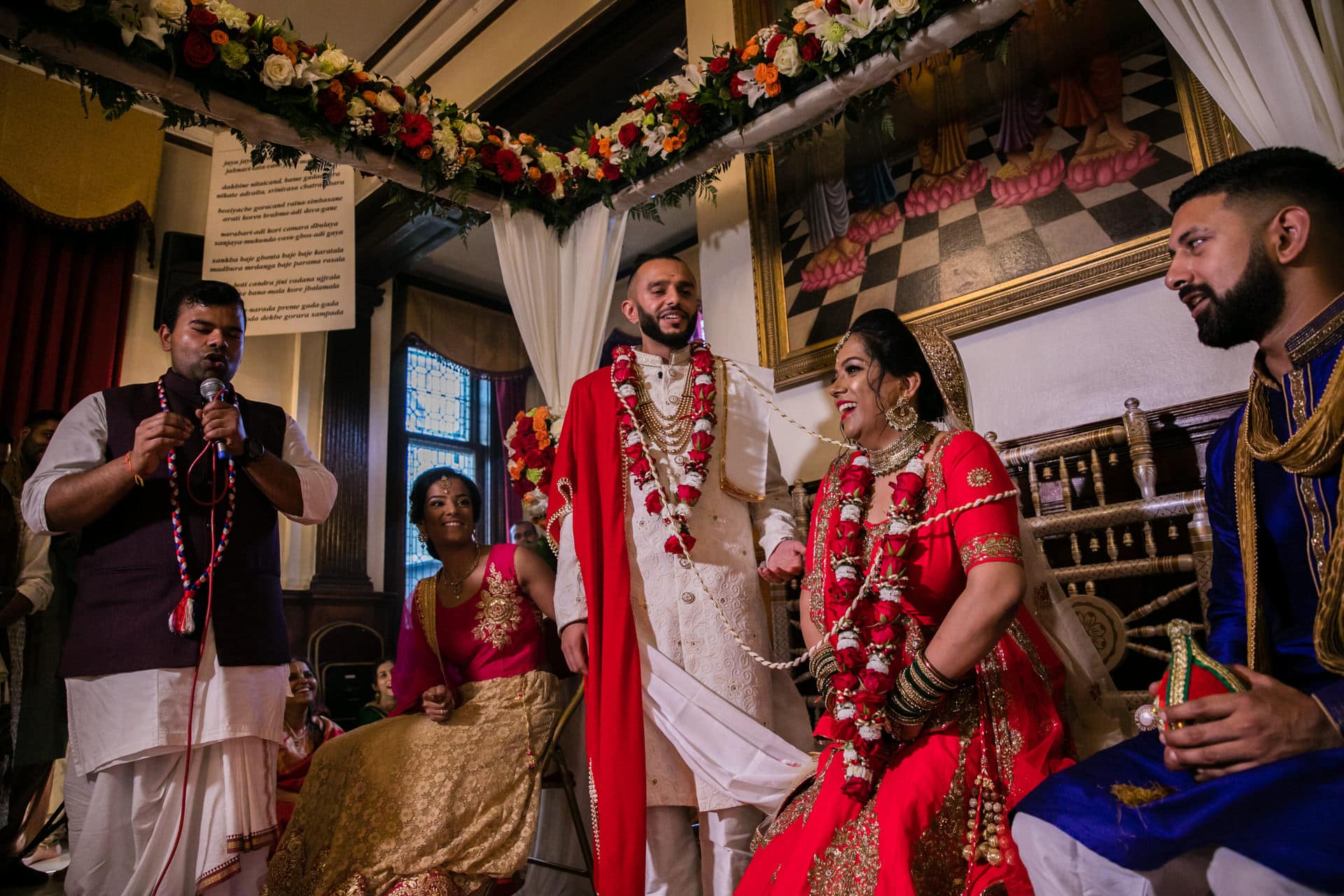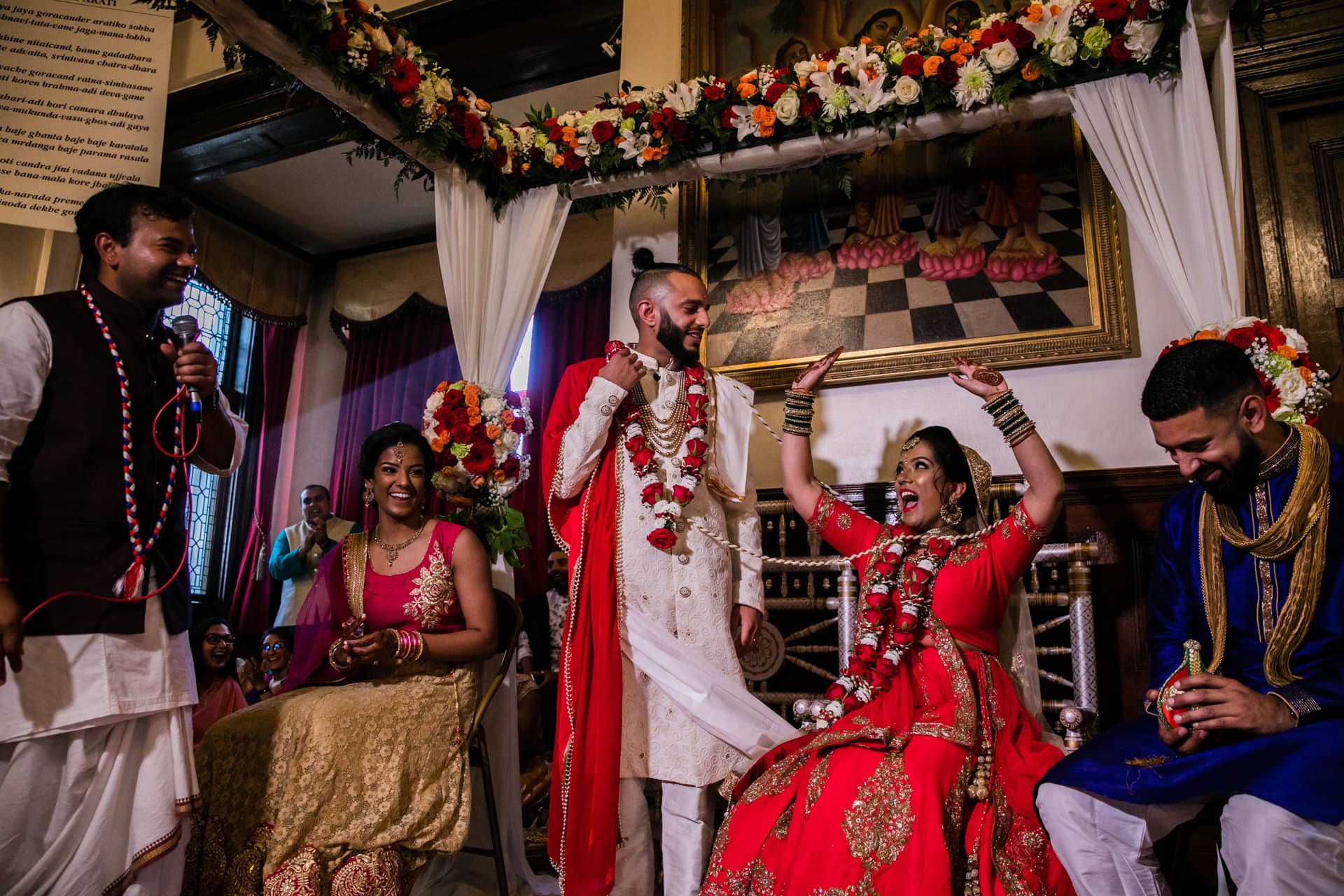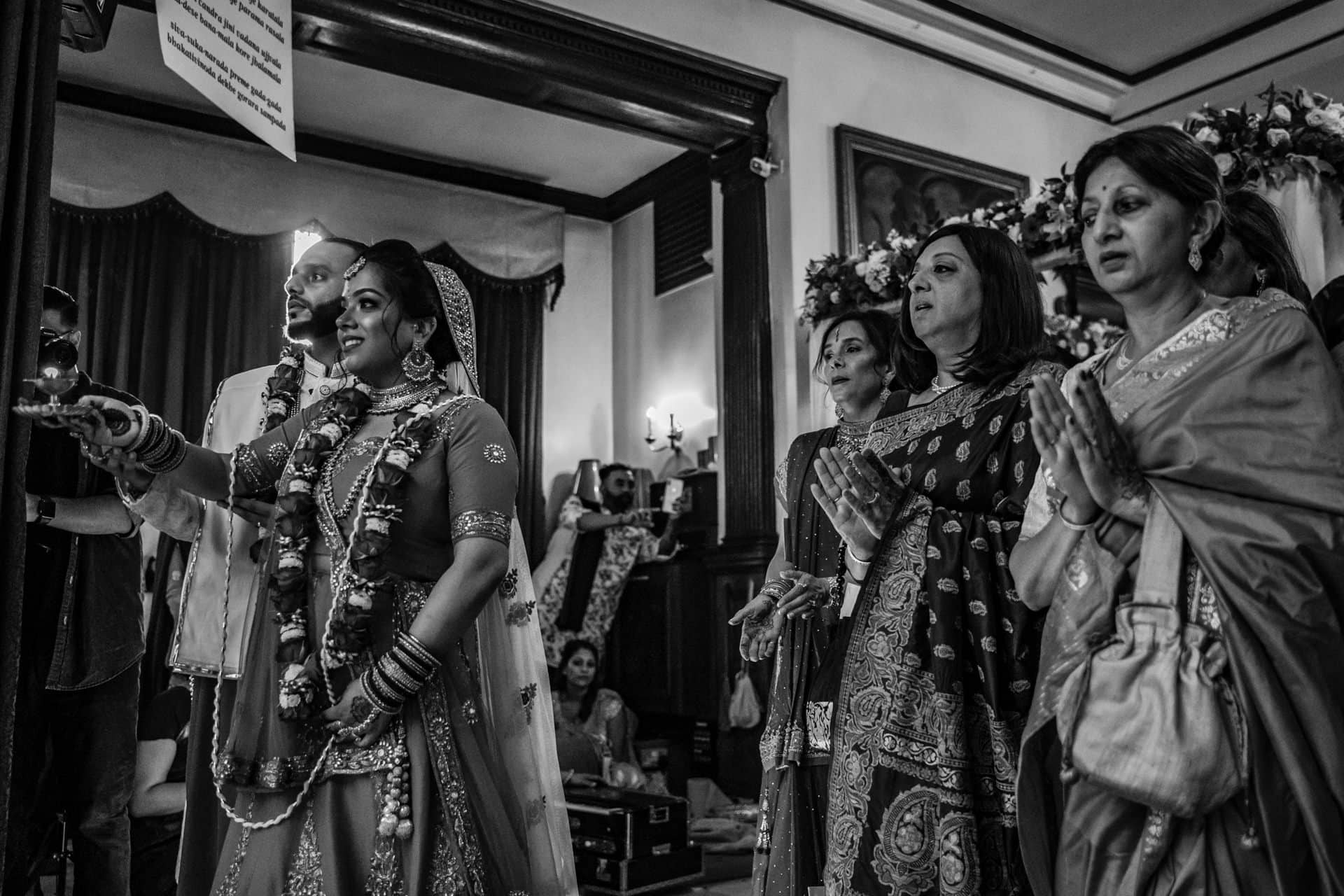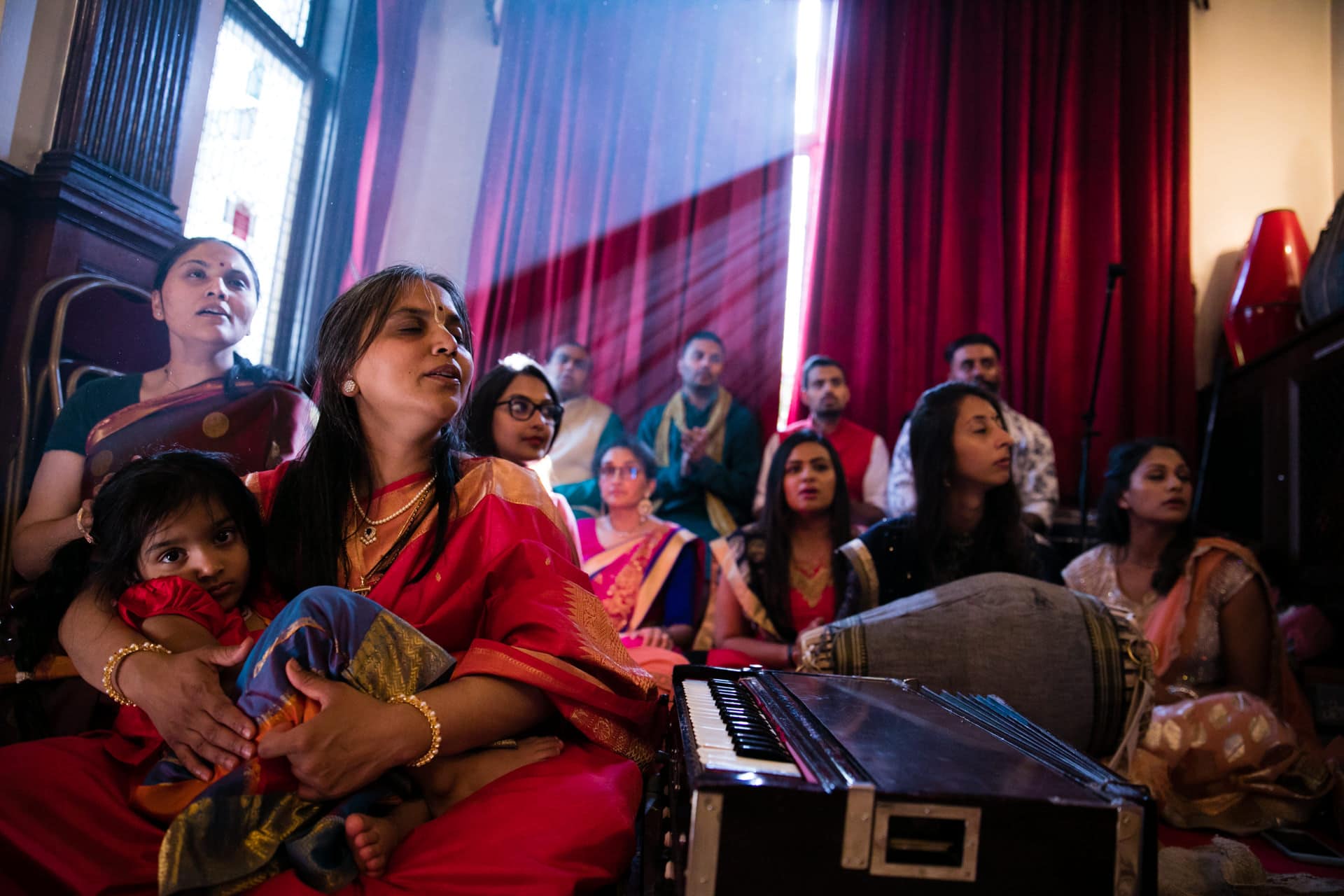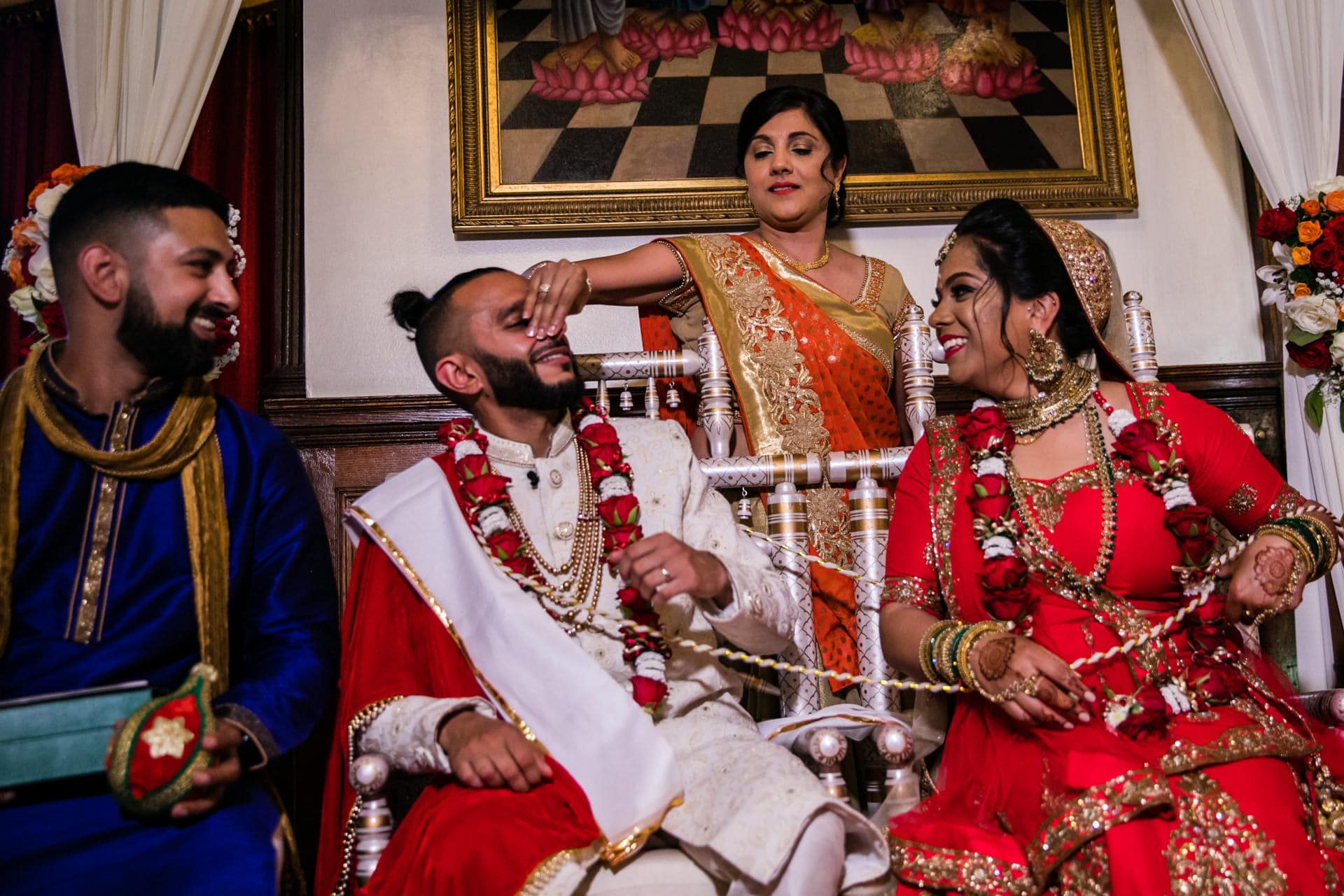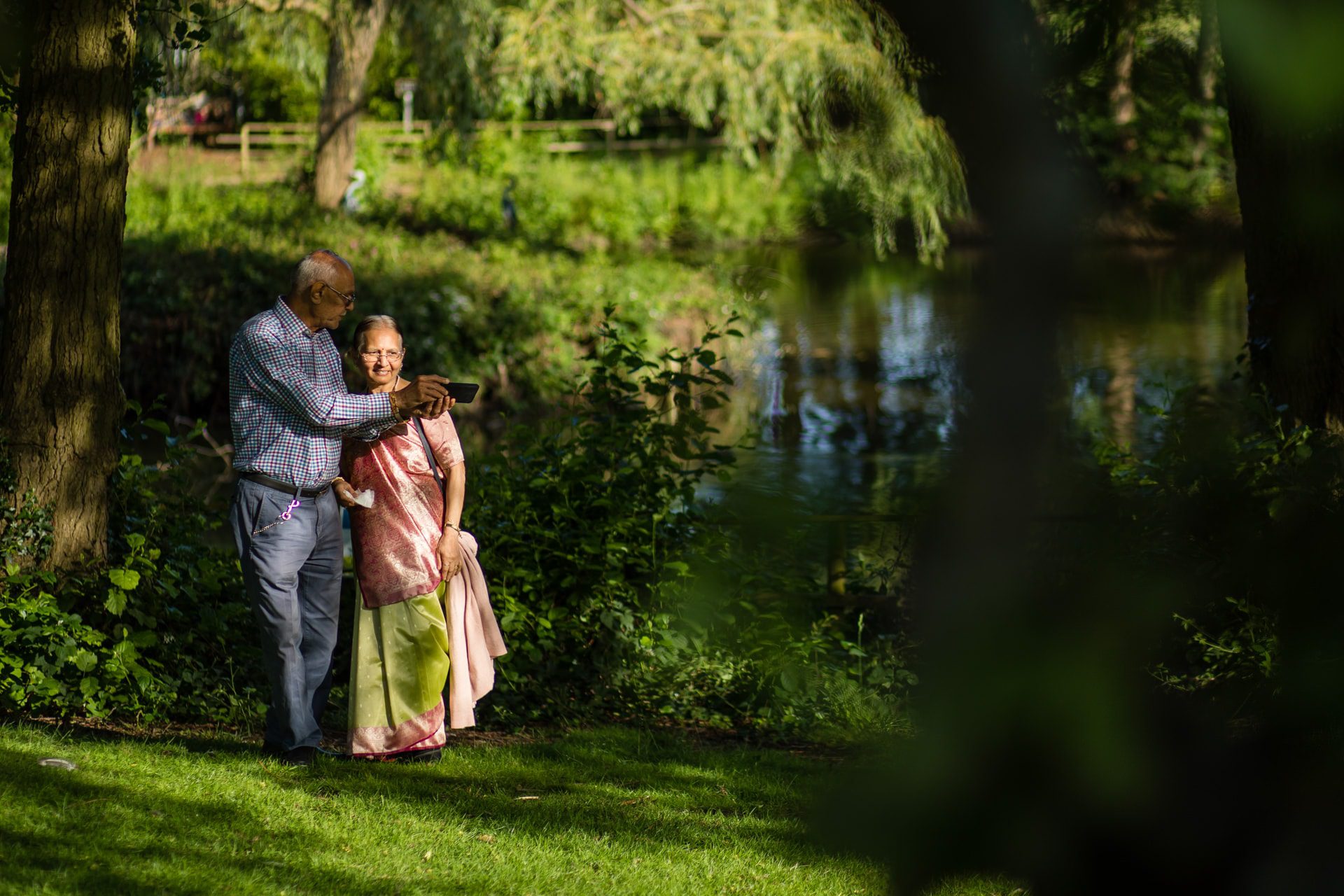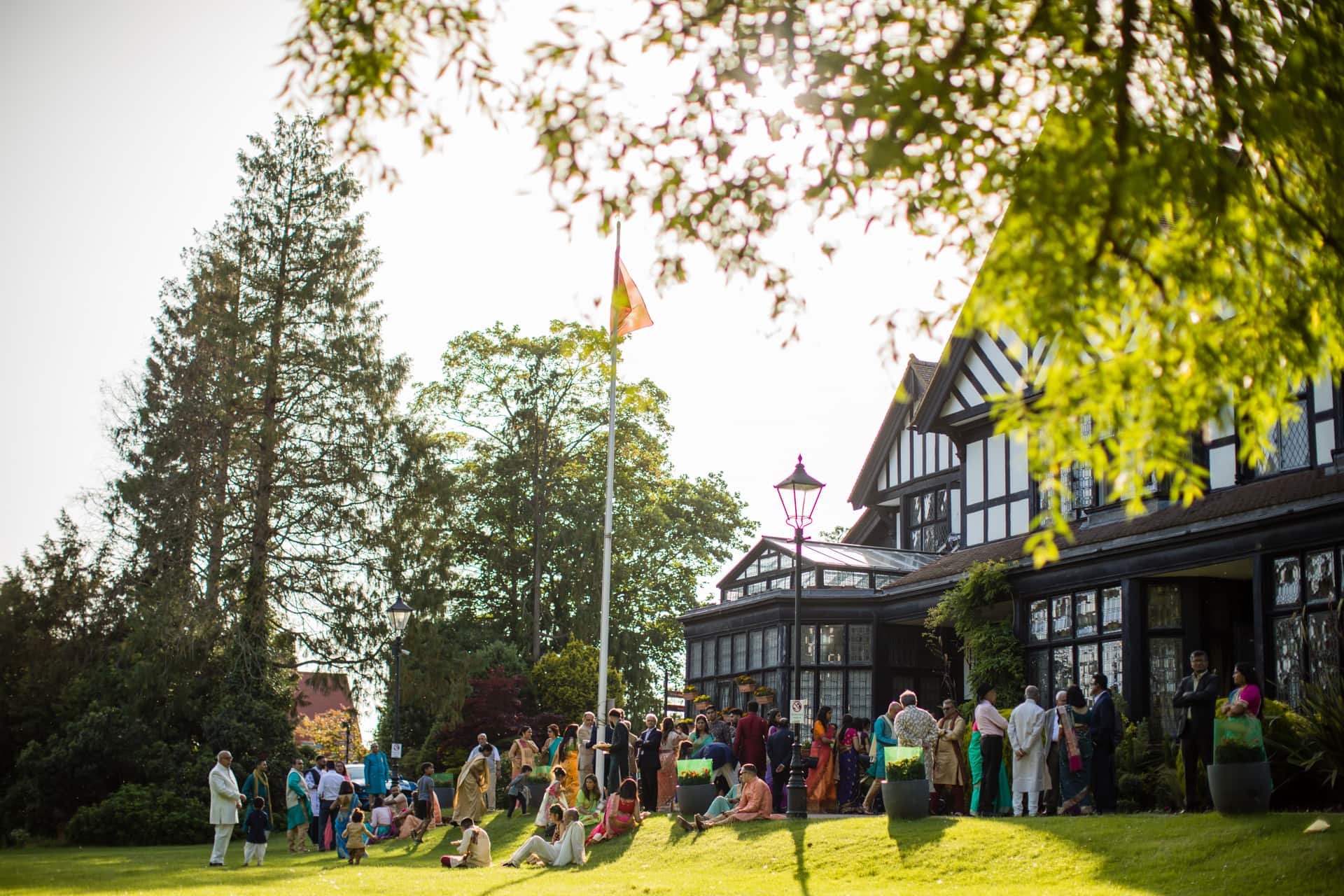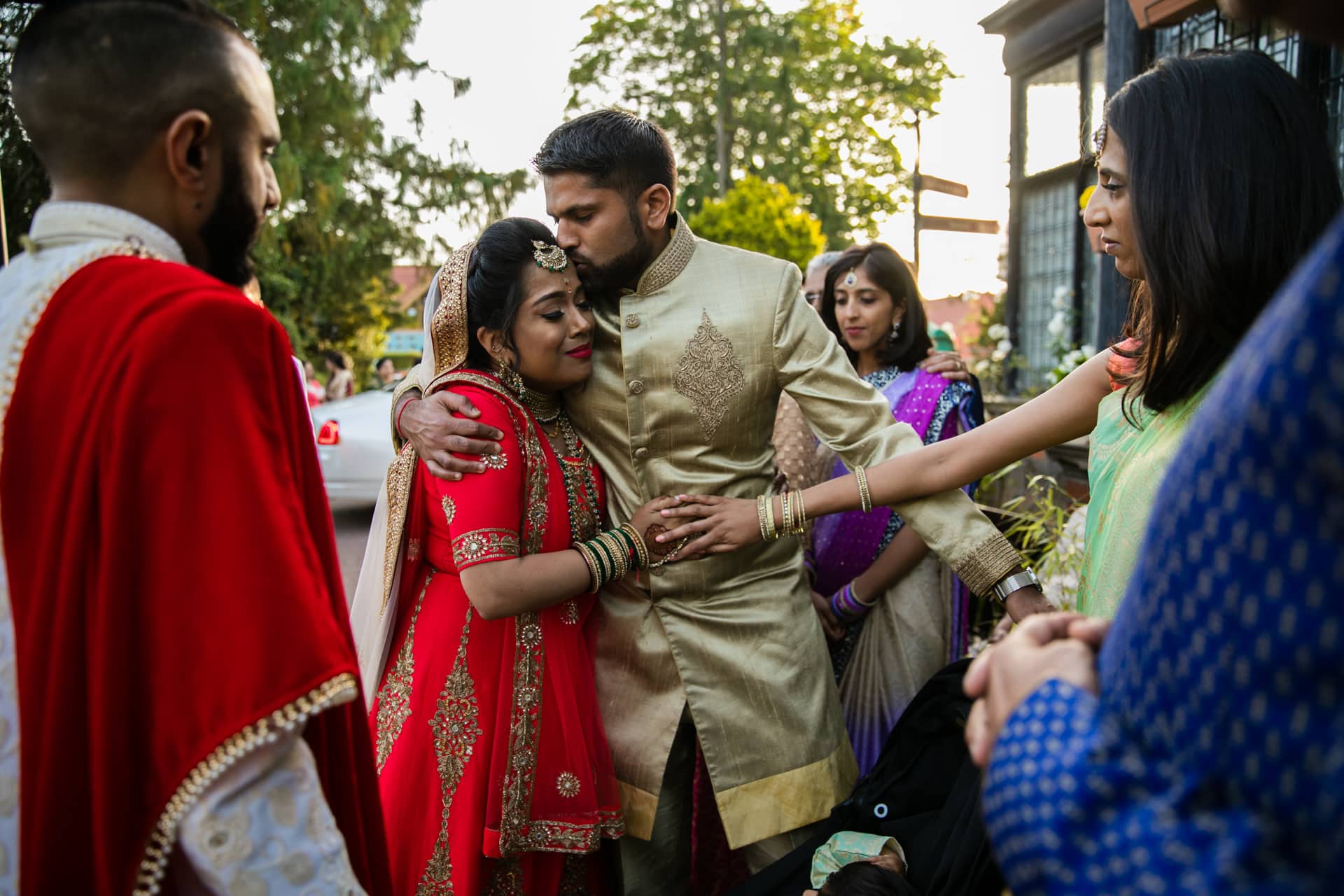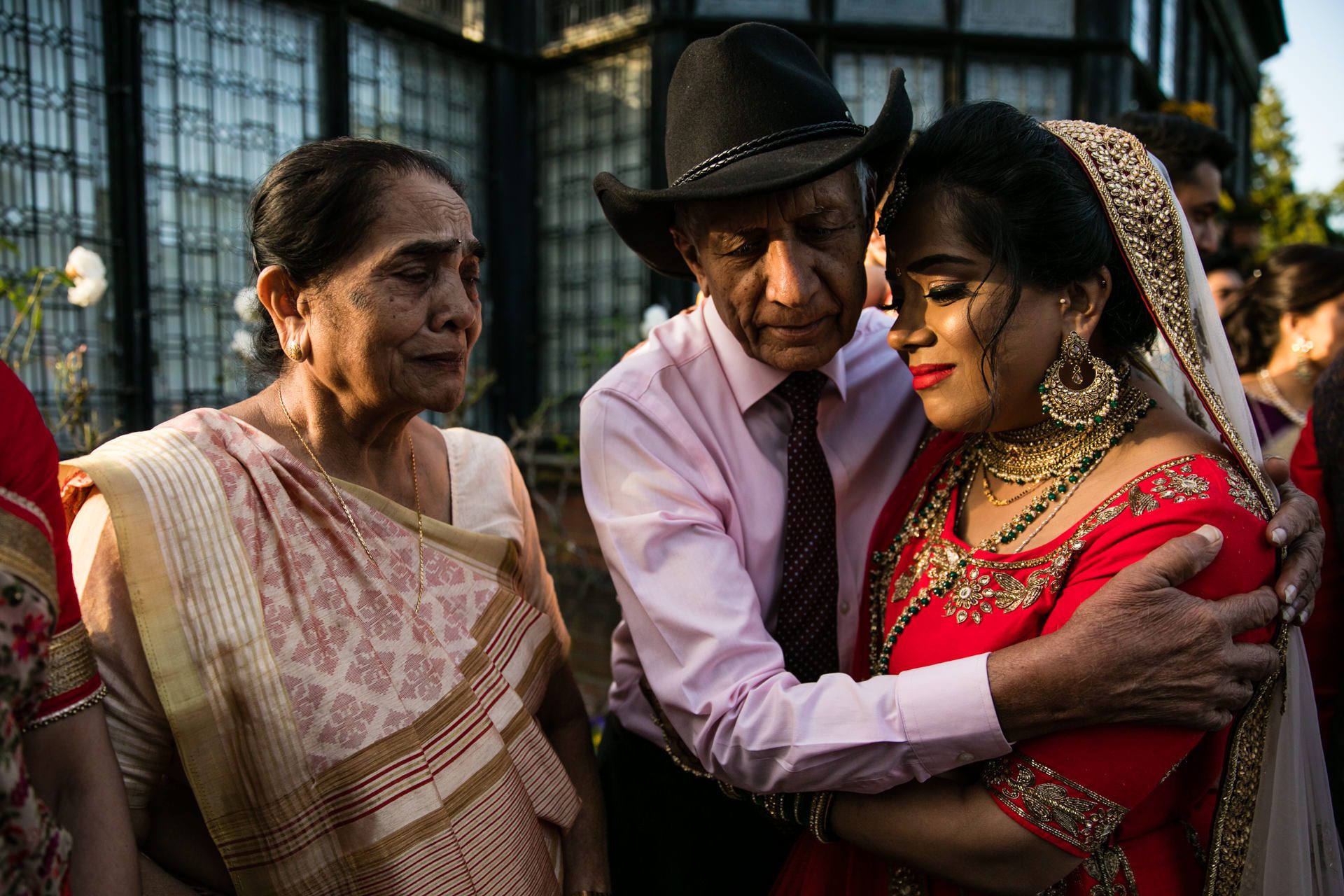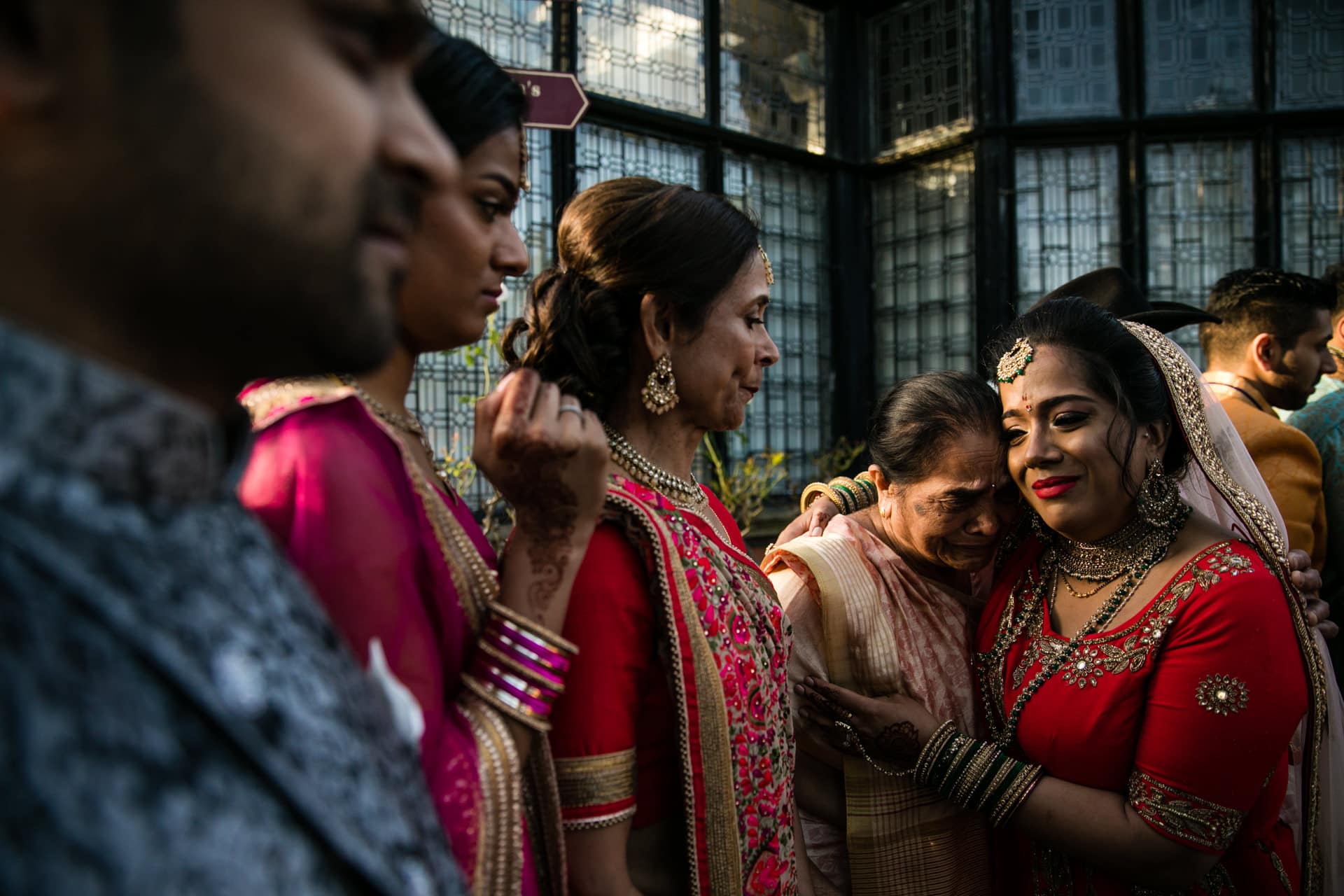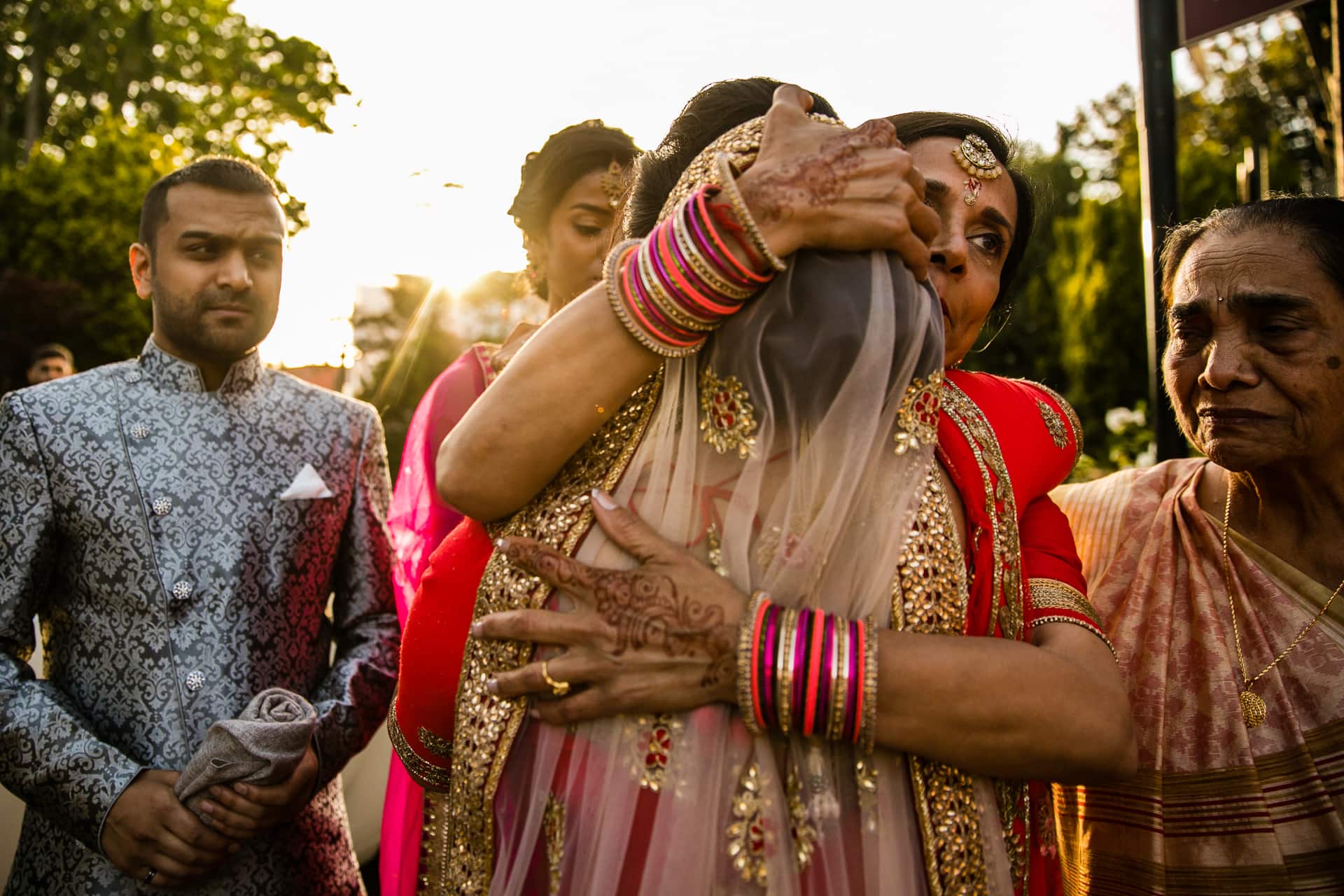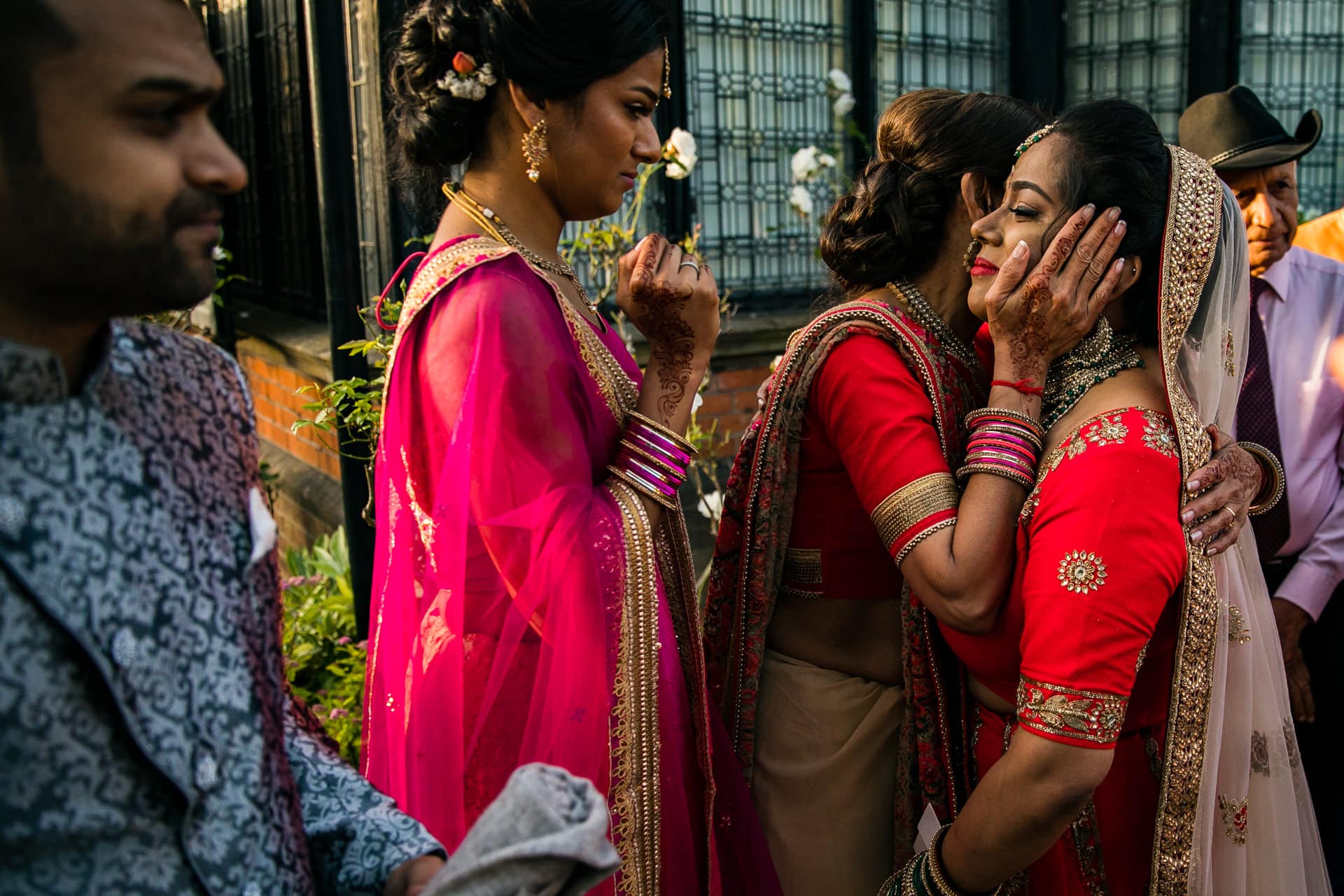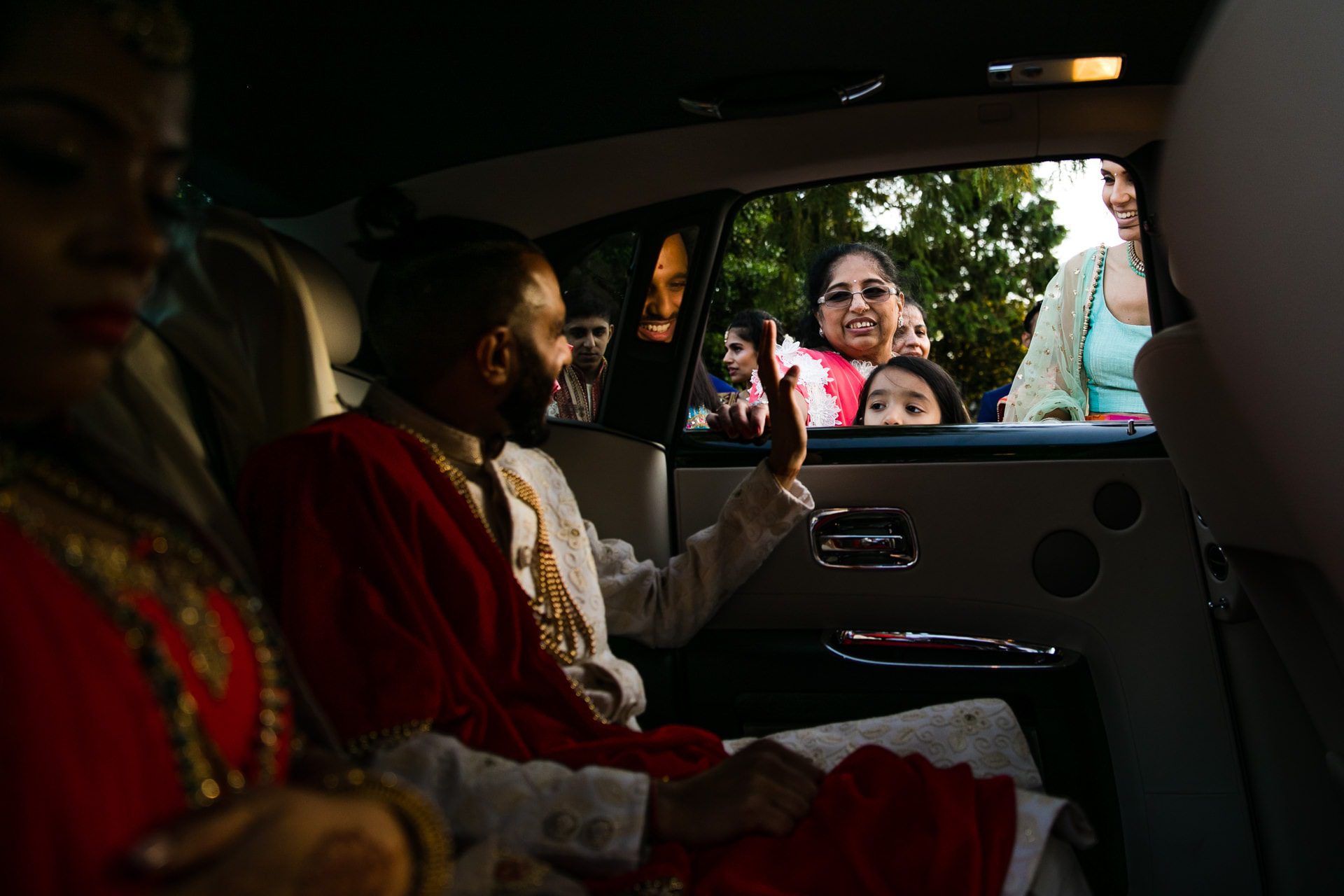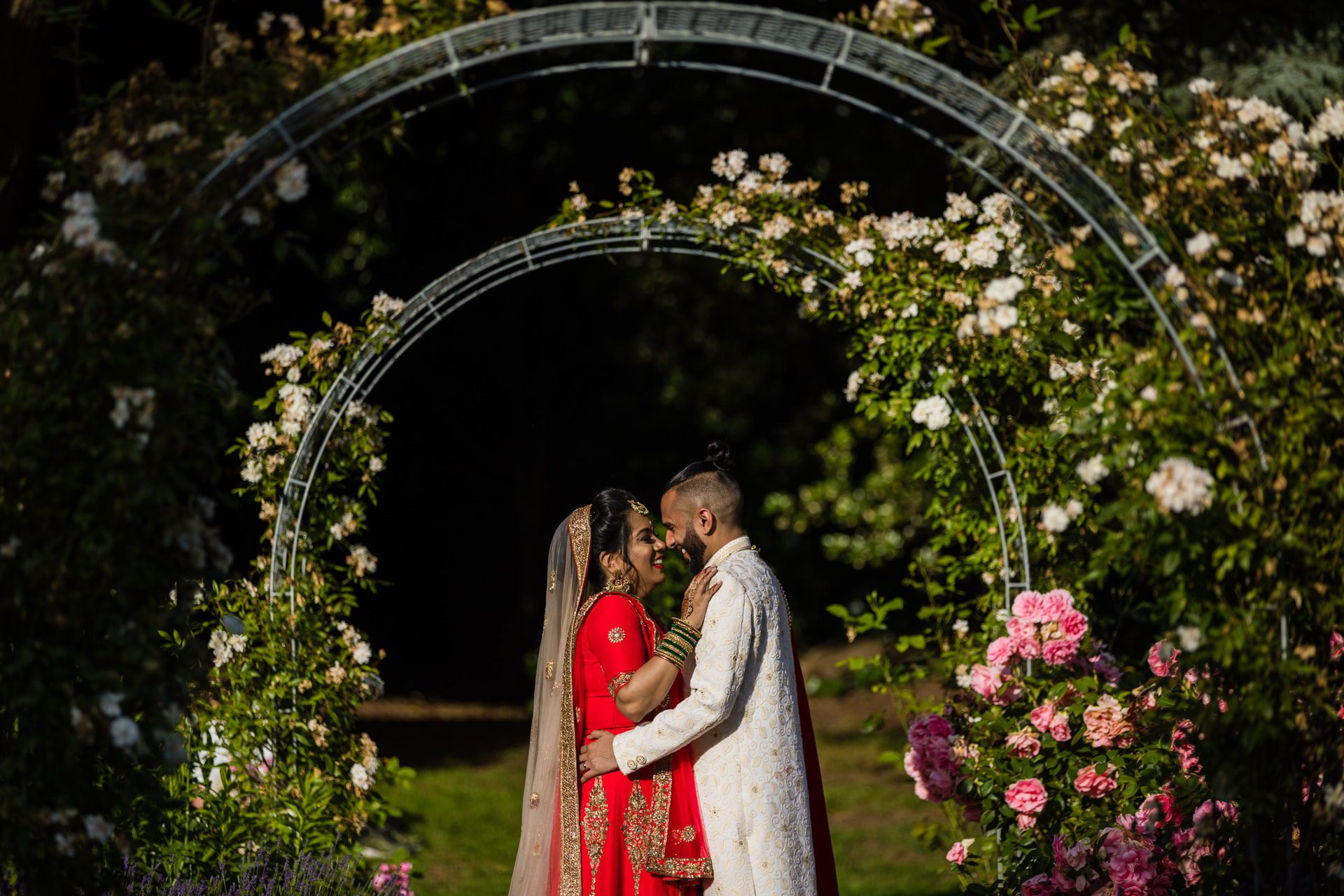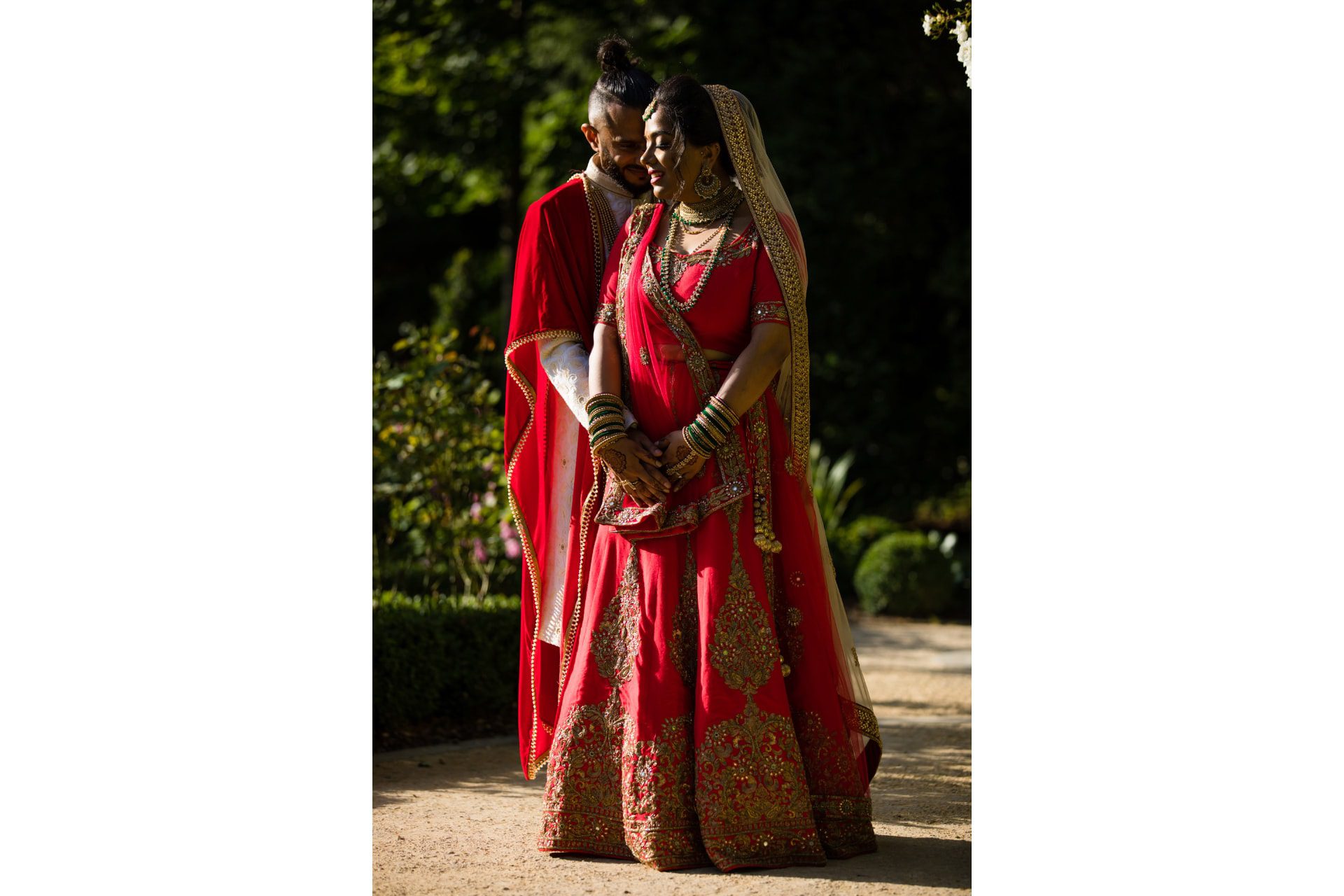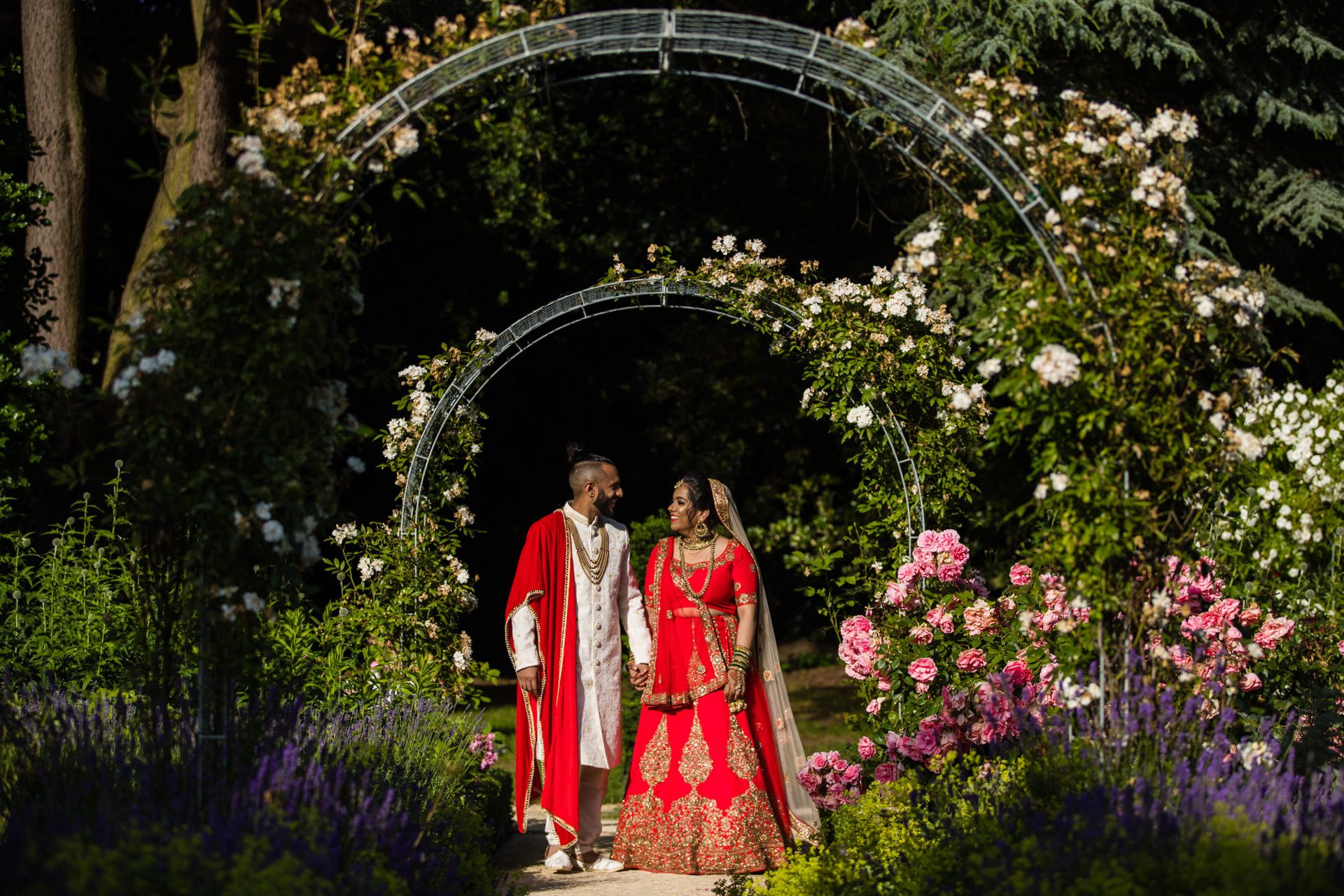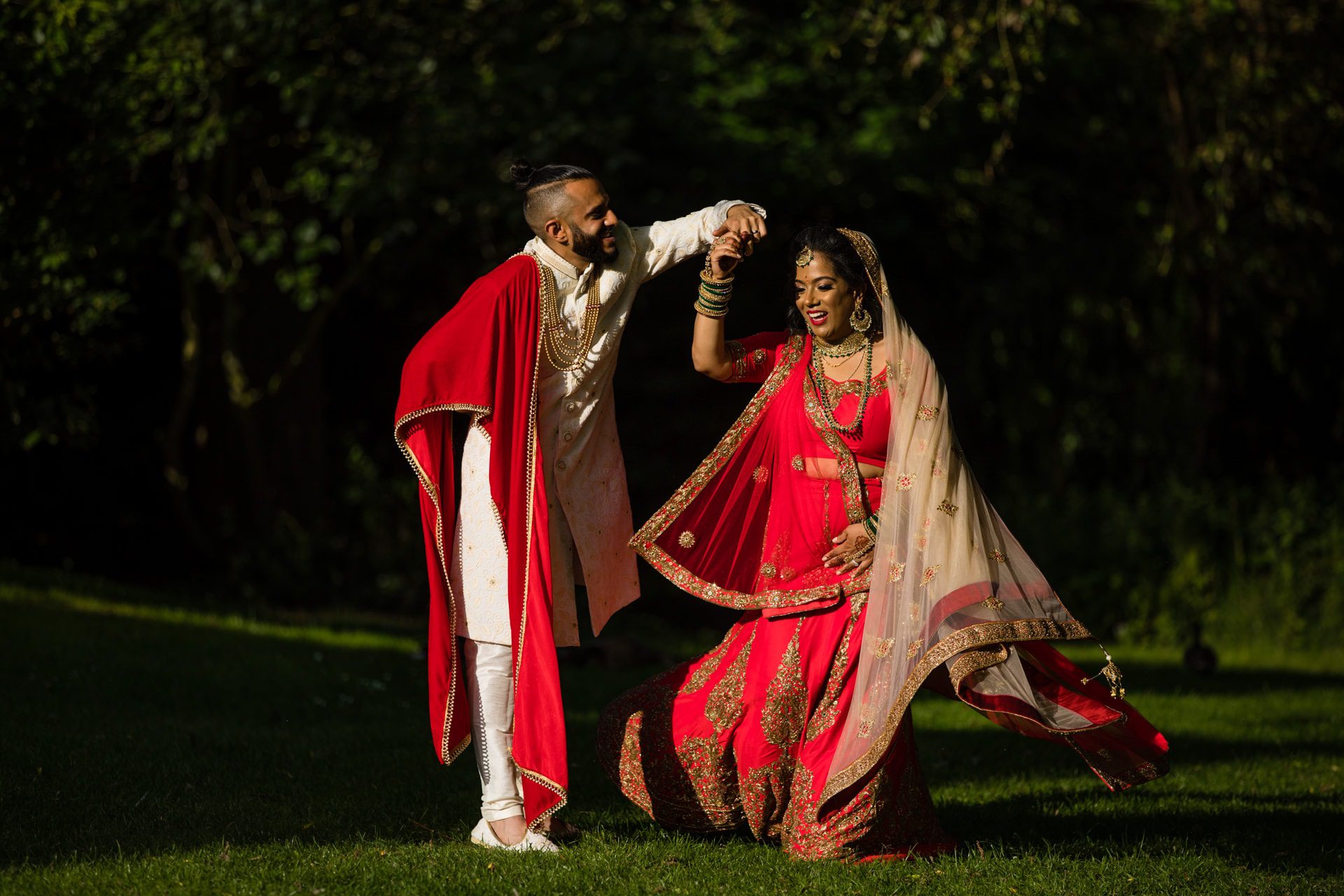 A HUGE shout out to Tejas for his assistance on the day, thank you for your help bother!
Suppliers on the day:
Venue: Hare Krishna Mandir, Watford
MUA: Soirella
Cinematography: Finesse Studios
To see more of my recent Moments, you can see them on my Instagram page @sanjaydgohil, my Facebook page, and for those of you on Twitter, please do follow me @sanjaydgohil.