Rohini and Mayank recently had their Civil and Hindu Wedding at Ealing Town Hall and I was honoured to have photographs this amazing couple.
On the day of the wedding, it was raining quite a lot and I was more worried about the portraits later on in the day than anything else! The day began with a Civil ceremony which was beautifully conducted by Rohini's sister,  and then soon after the Hindu wedding ceremony began with lots of dancing and singing by the ladies on Mayank's side! I do find the words to the songs quite funny as they pretty much tease/insult the bride's family, good thing that Rohini's family gave as good as they received!
I had a great time photographing Rohini and Mayanks wedding ceremonies, it was full of fun, laughter and smiles throughout the while day, despite the weather not being that great. After the wedding ceremony was over and the emotional goodbye, we headed off for some final portraits and I was privileged to photograph Rohini and Mayank outside the BAPS Shri Swaminarayan Mandir in Neasden at which point we has blue skies! It was a perfect end to a beautiful wedding.
Rohini and Mayank, I wish you both all the very best for the future and I do hope that the moments I have captured will last a lifetime and beyond.
So for your viewing pleasure, here are a few of the moments captured, happy viewing everyone!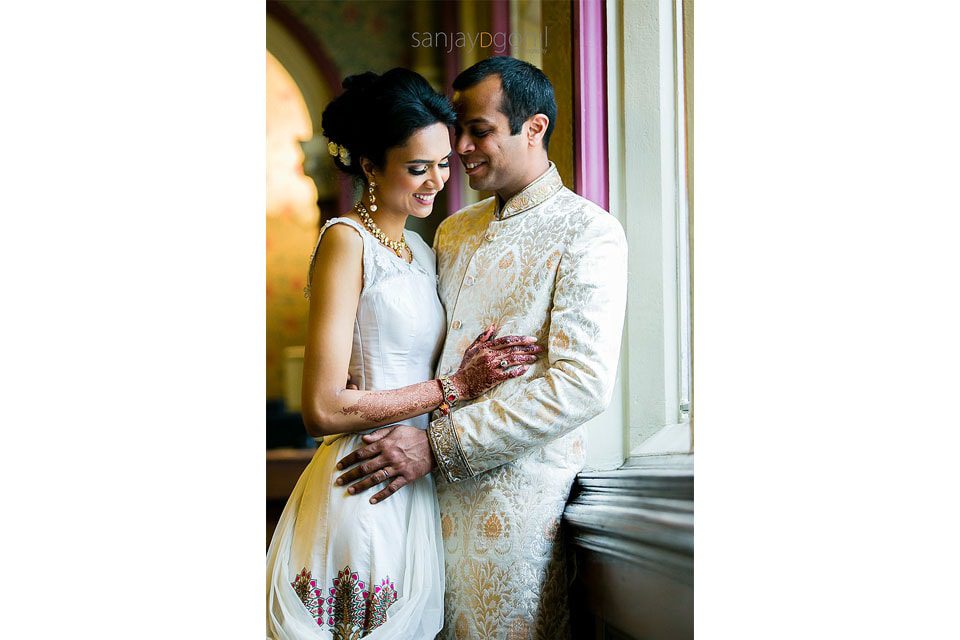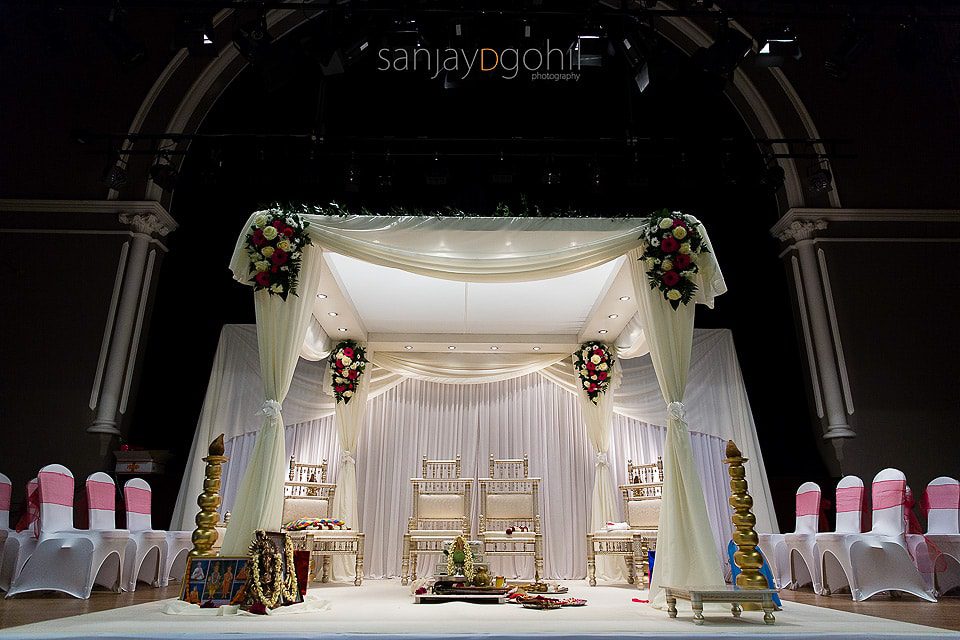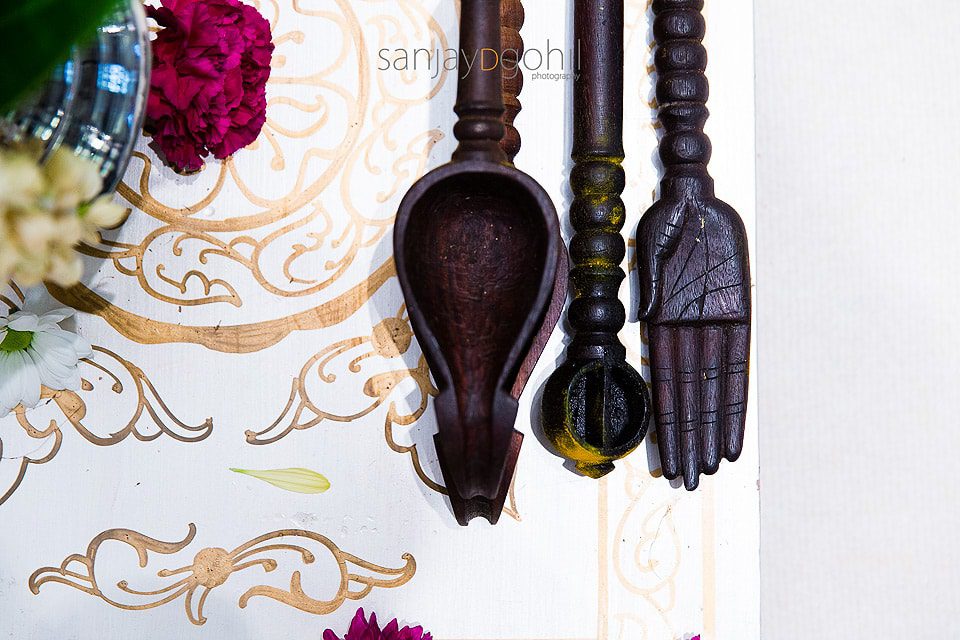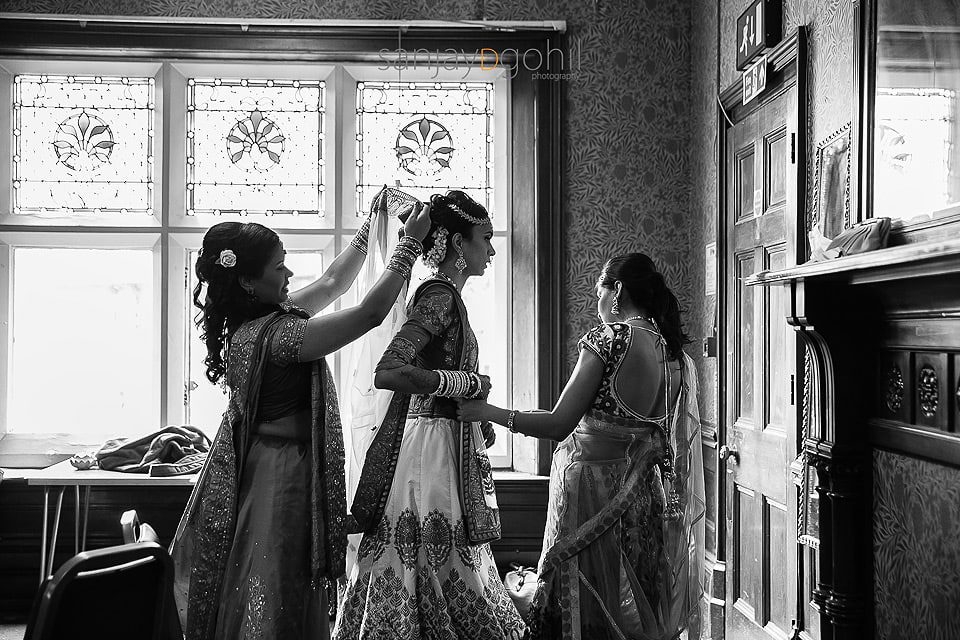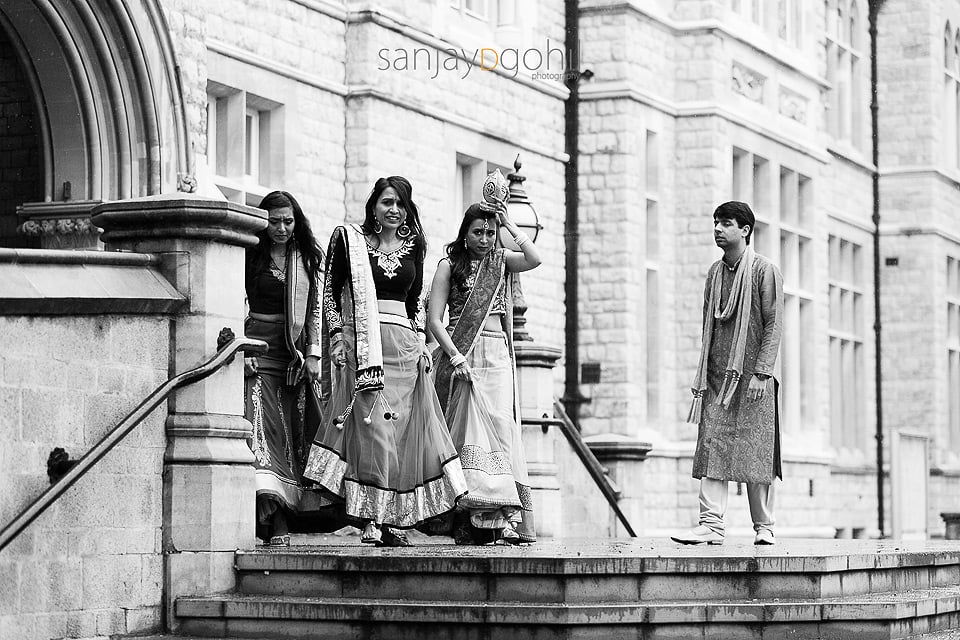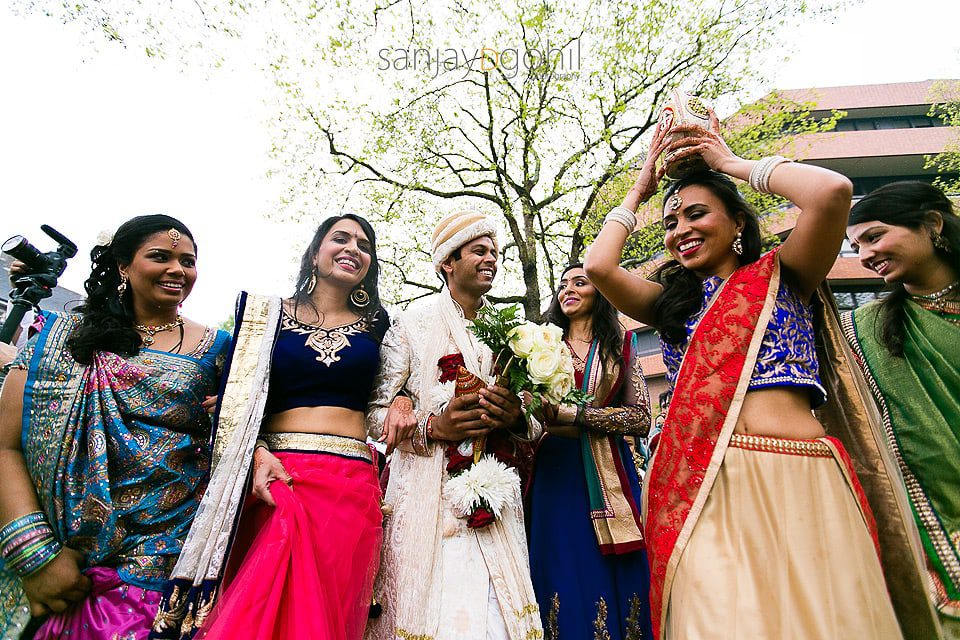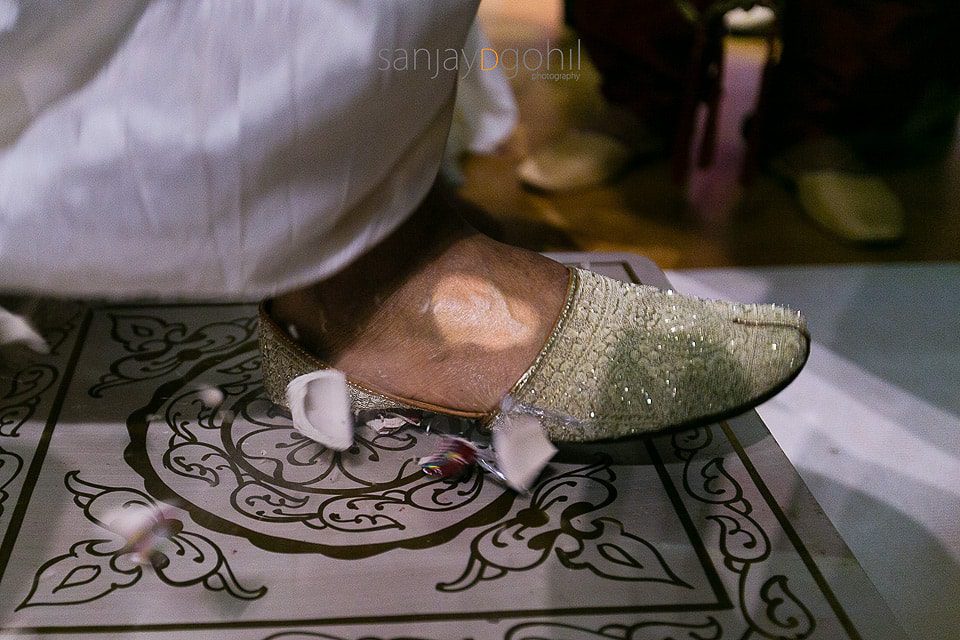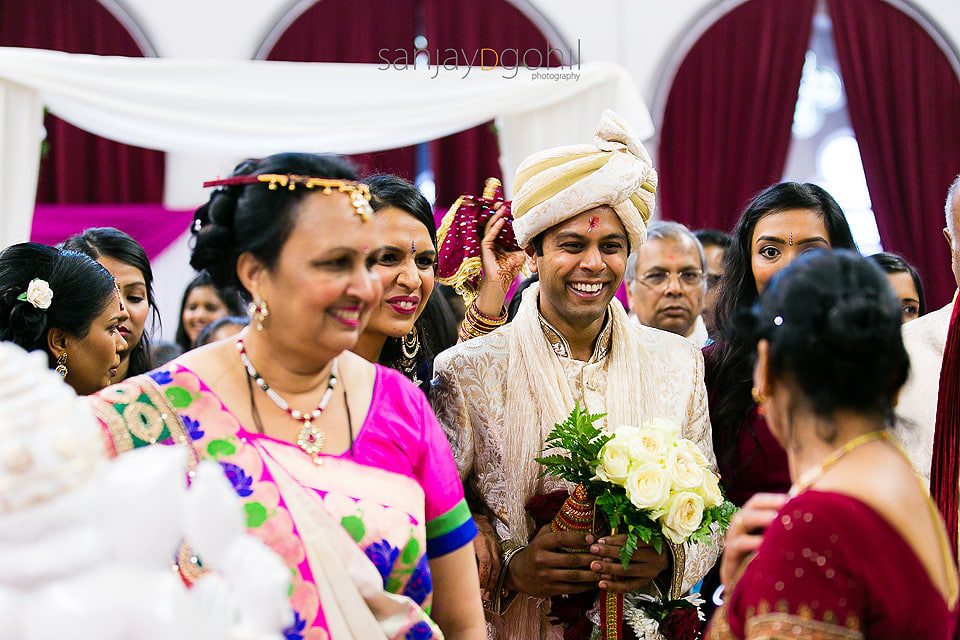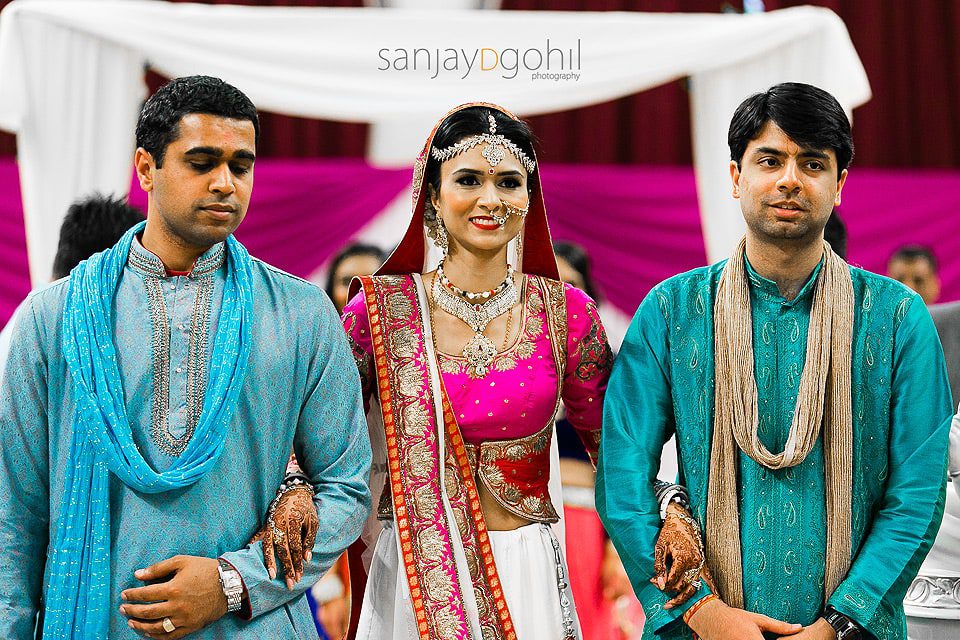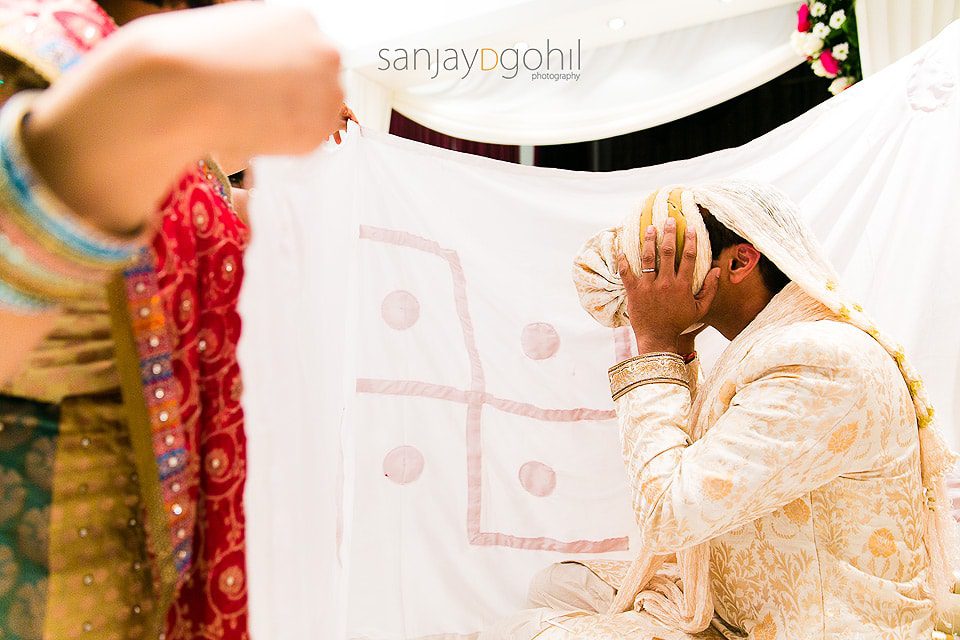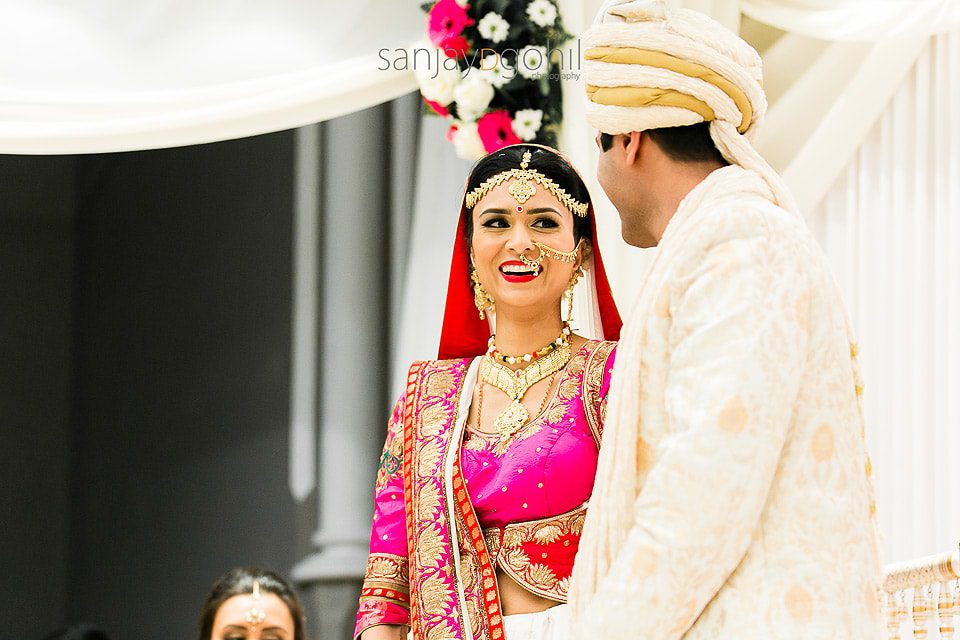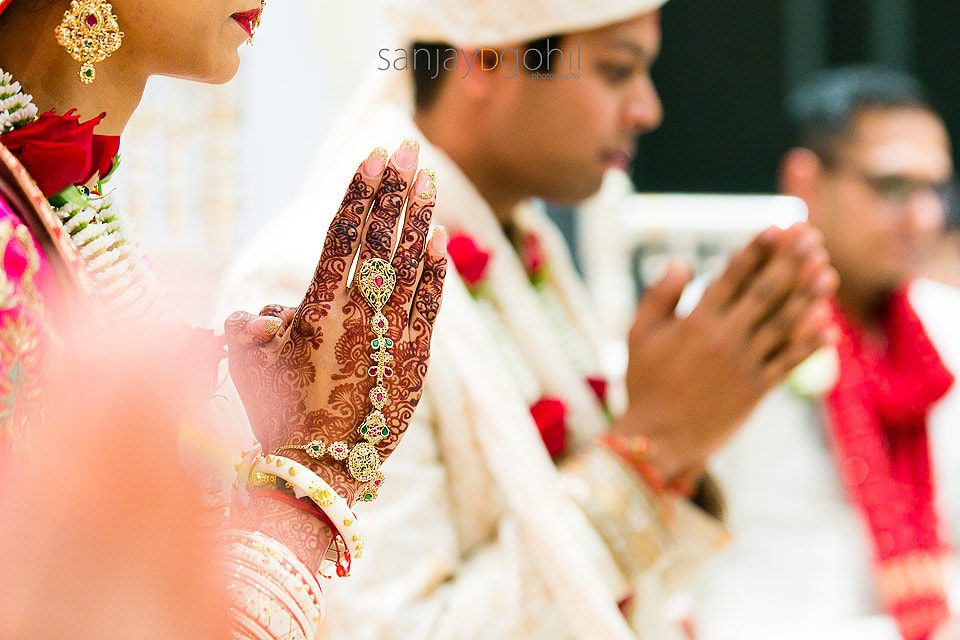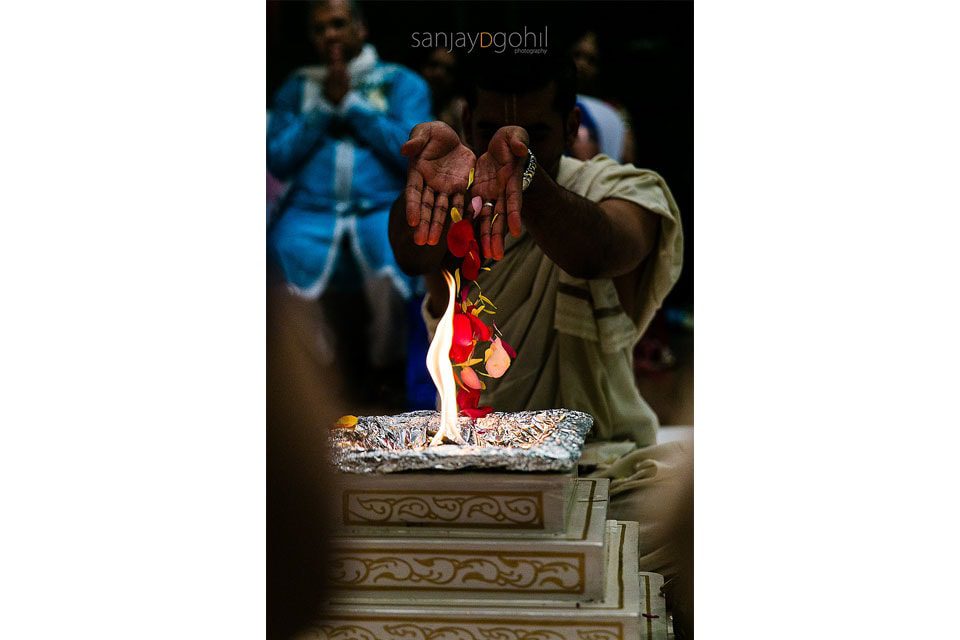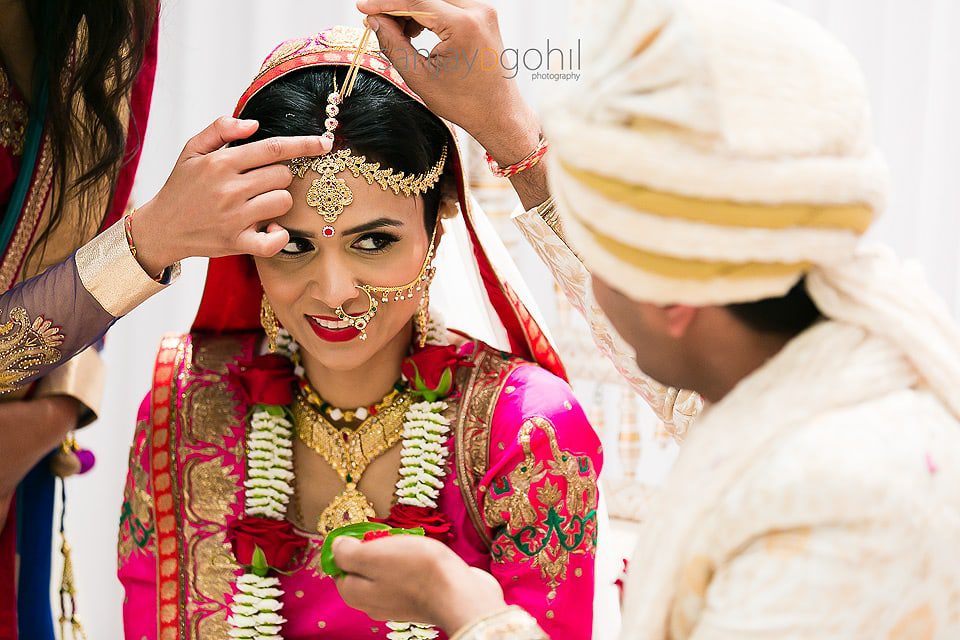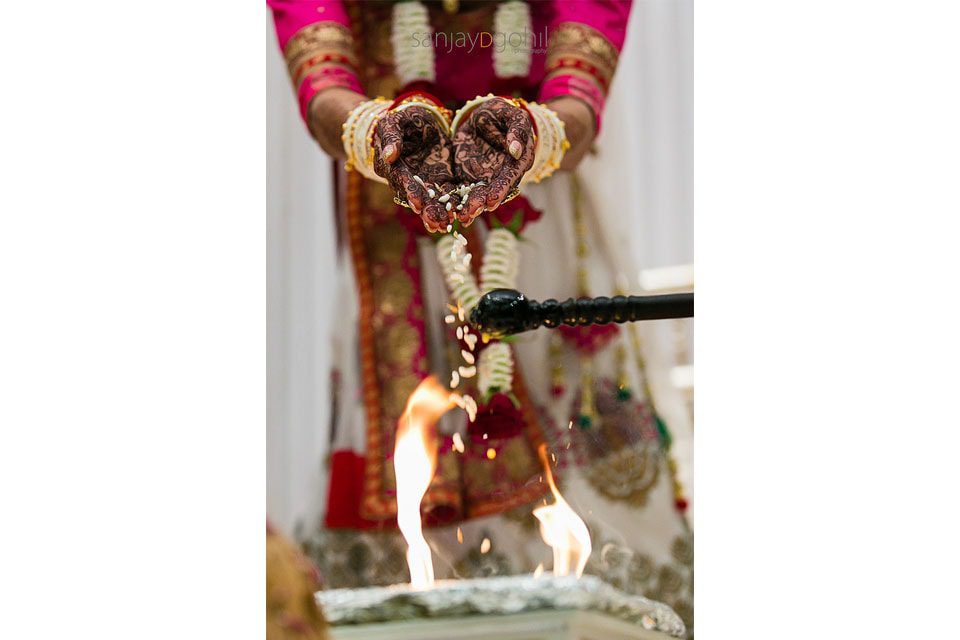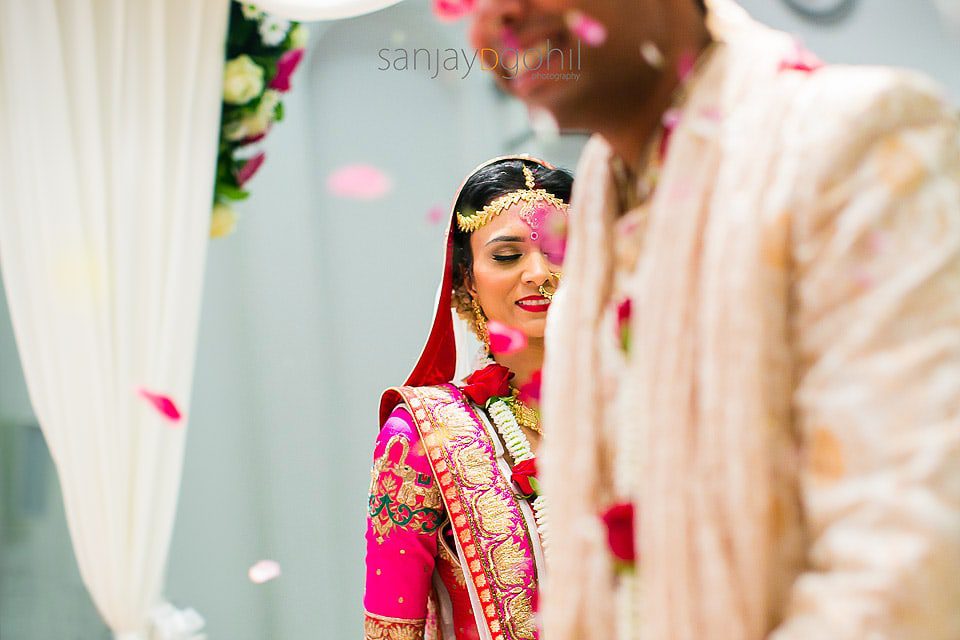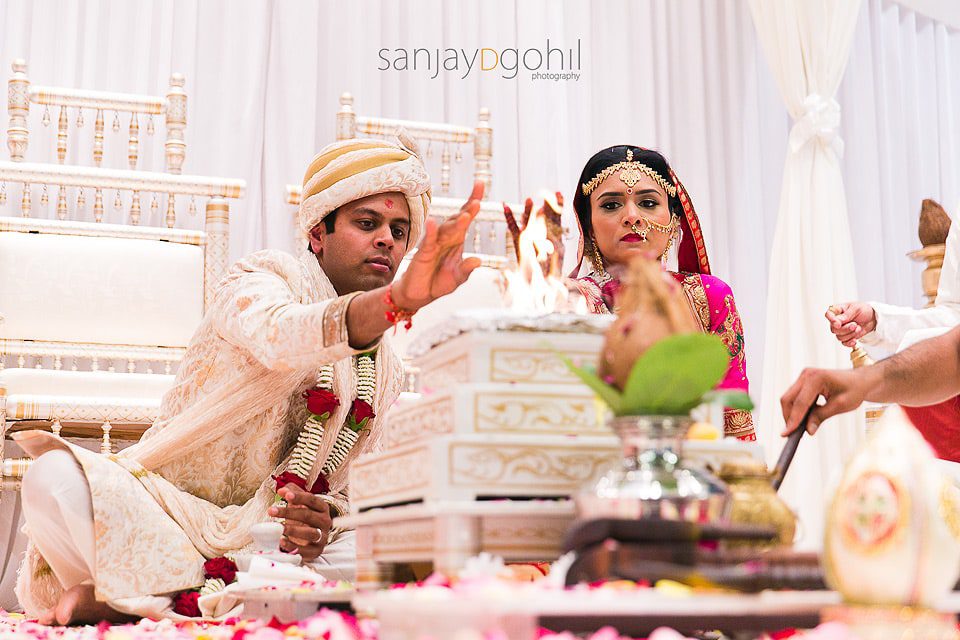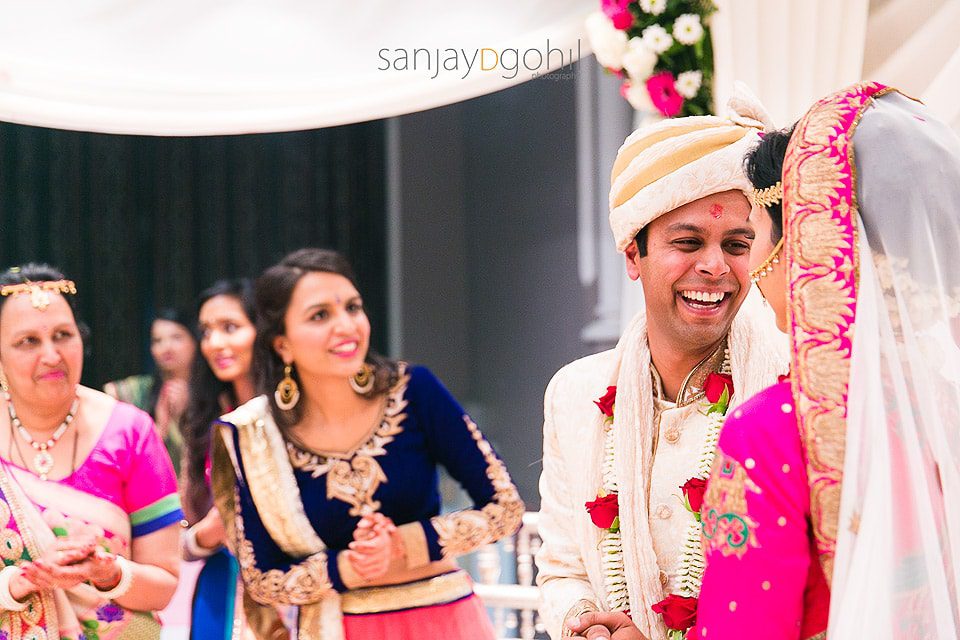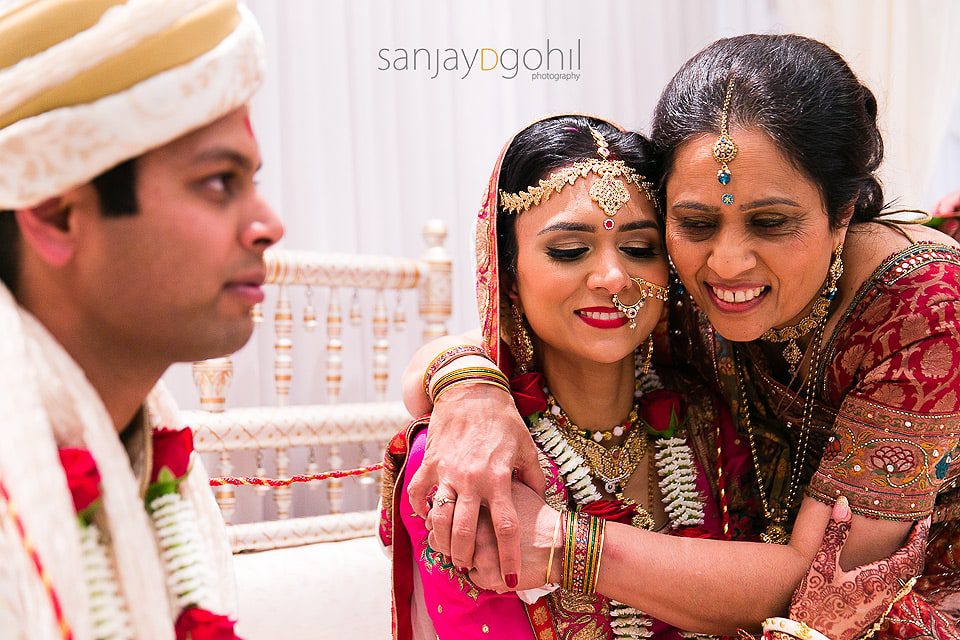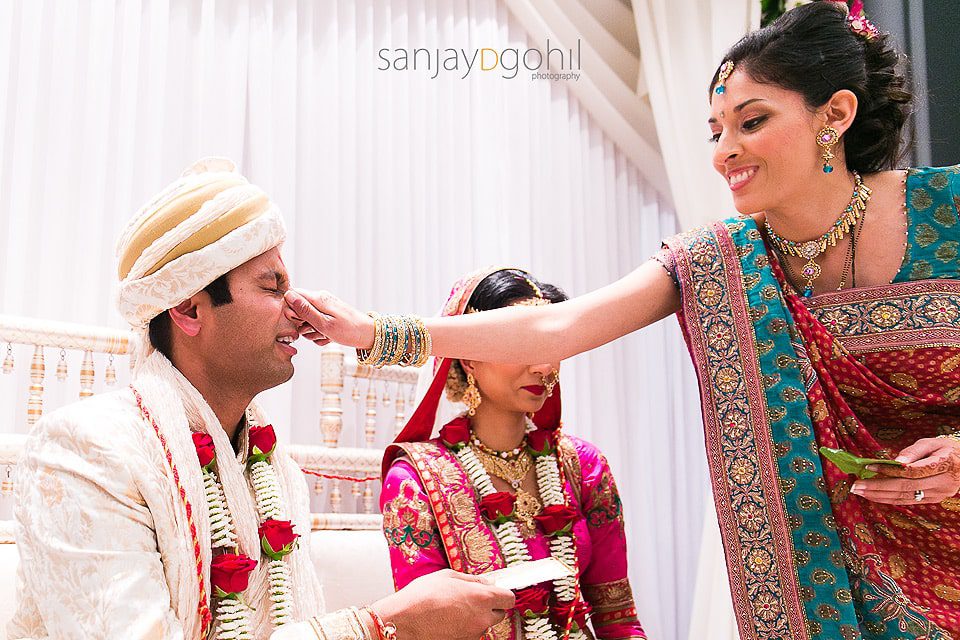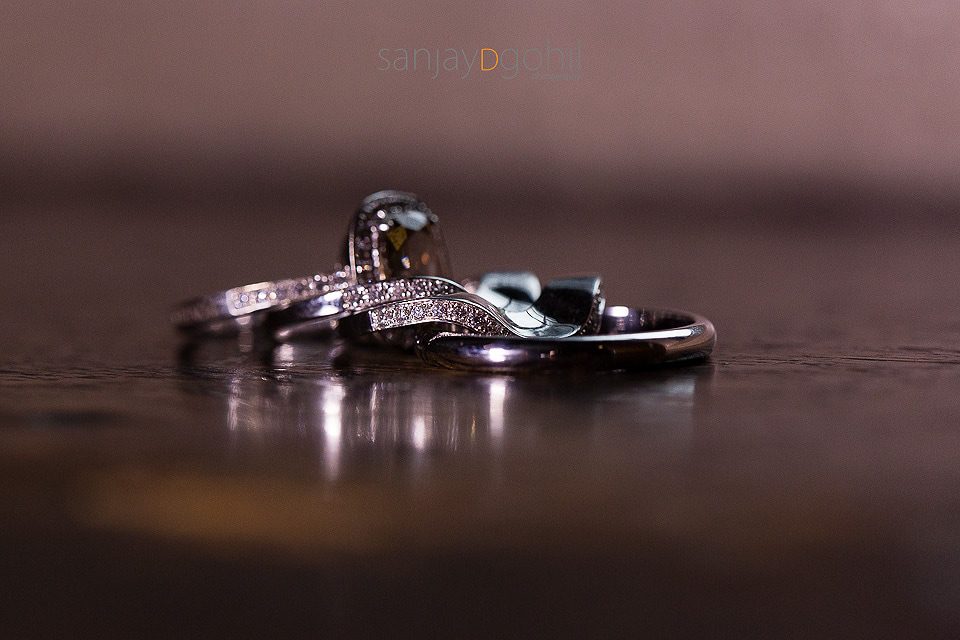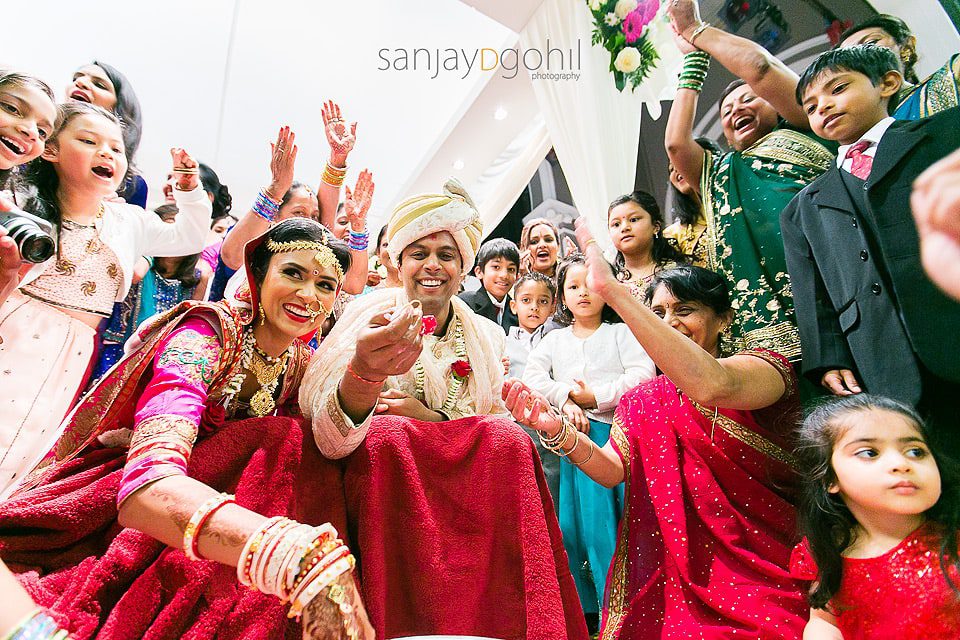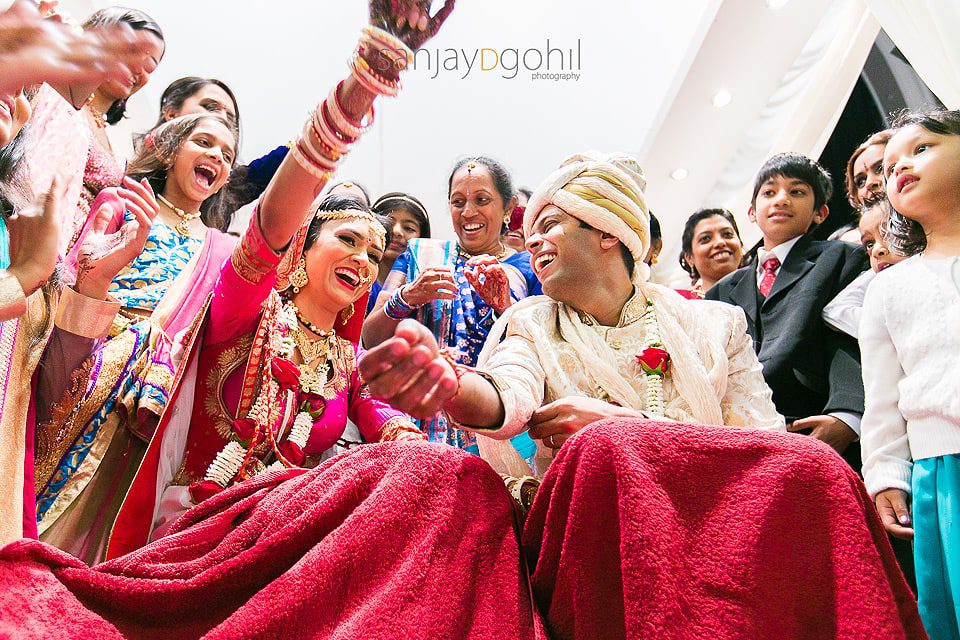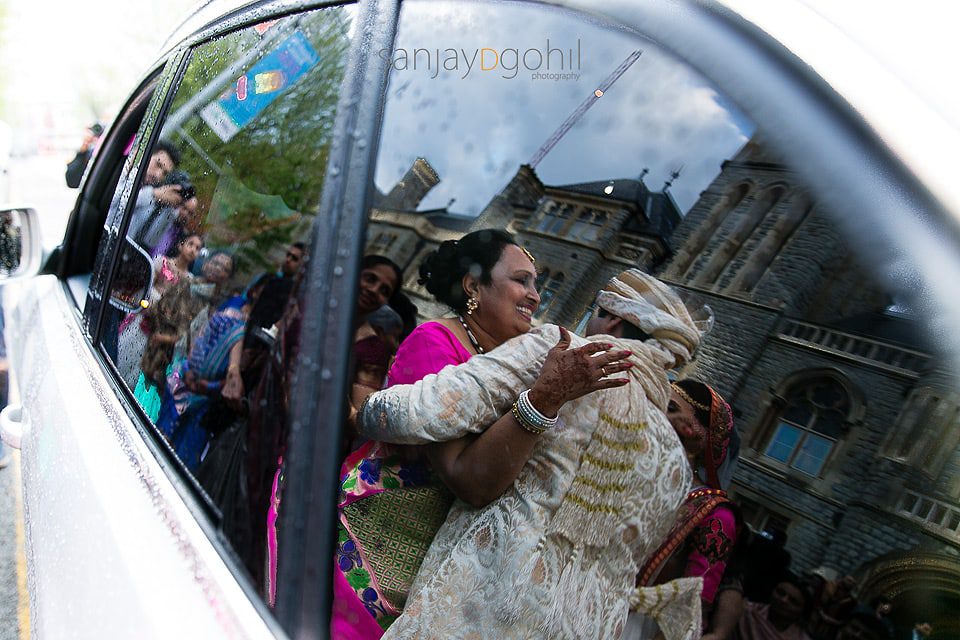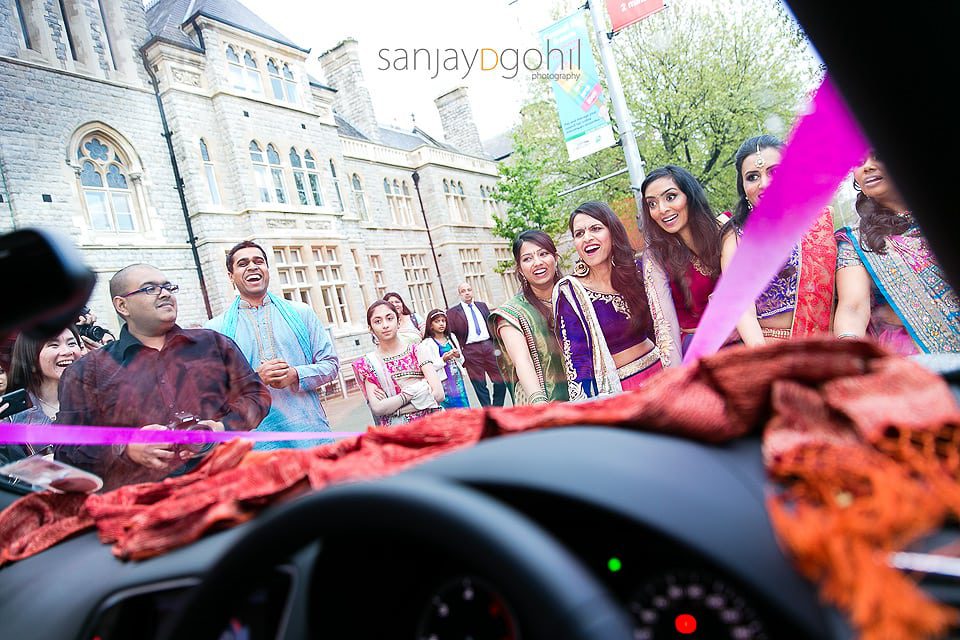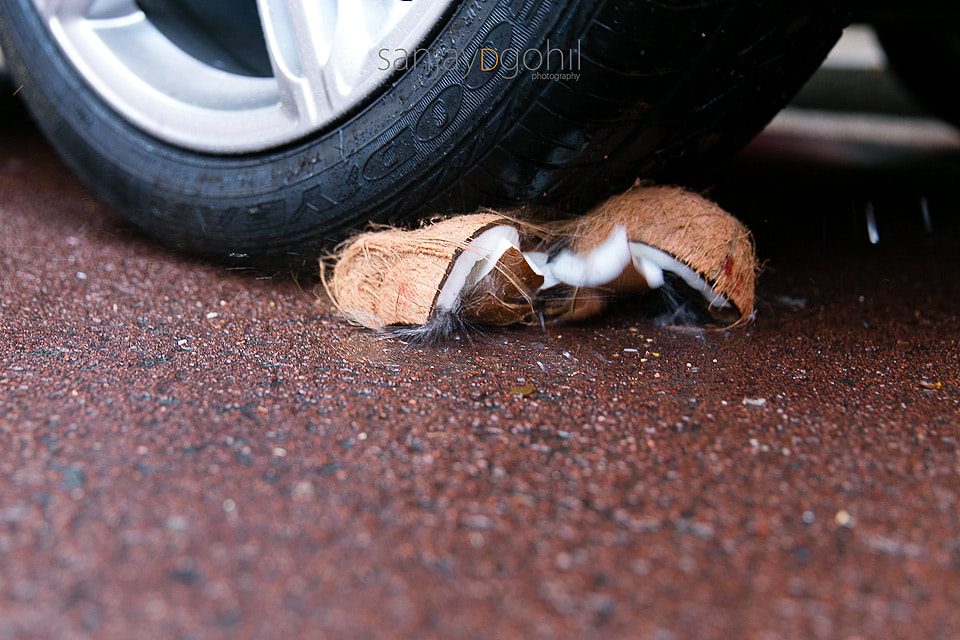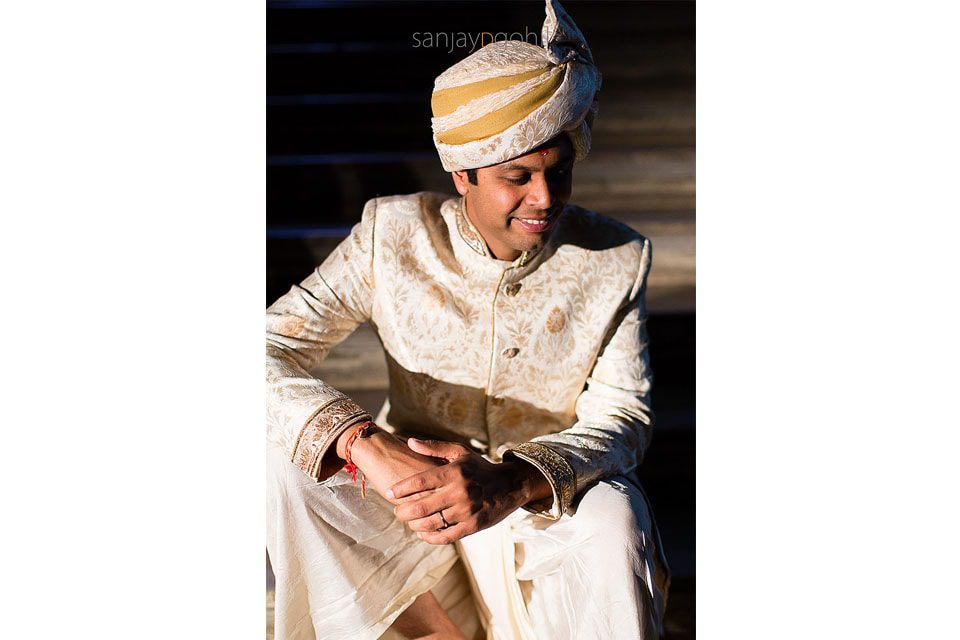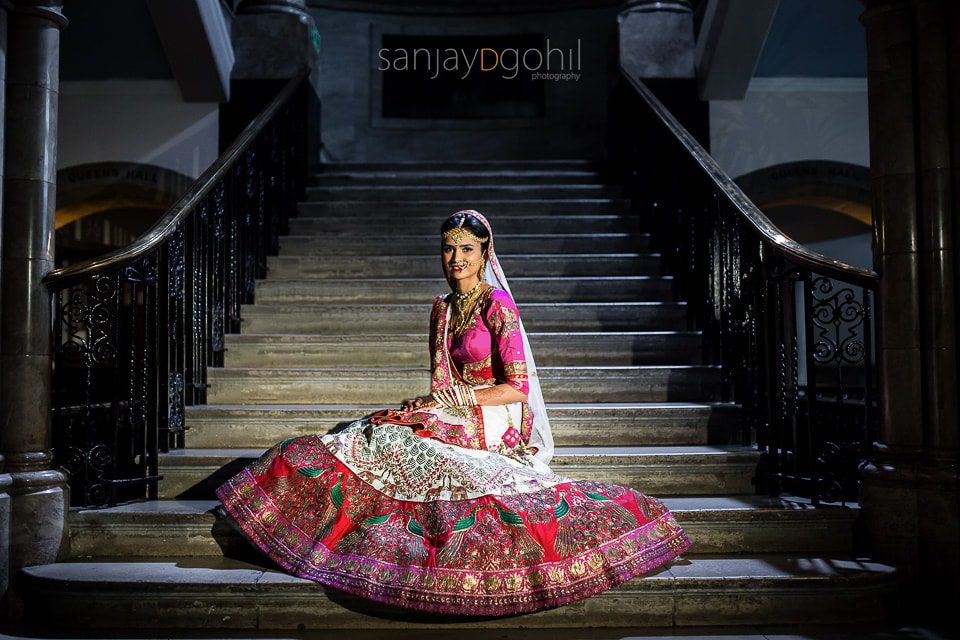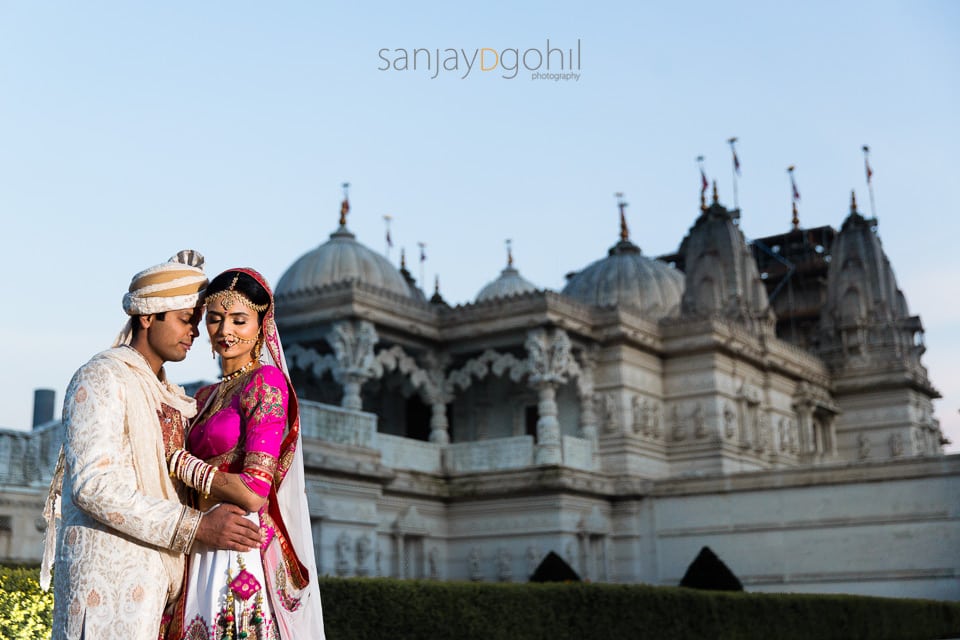 Big thanks to Jai Shah for assiting on the day, and it was a pleasure capturing alongside Zenith Cinematography.
Remember to 'Like' my facebook page and for those on Twitter, please do follow me @sanjaydgohil.