One of my fav summer weddings was Anika's wedding to Nikhil which took place back in June.
When I met Anika and Nik we jelled straight away and I was super excited to capture their wedding. We were constantly in touch with lots of banter on our WhatsApp group and I really got to know them personally during the Pre wedding shoot, I knew this was going to be a fun wedding for sure form what they said they were planning to do.
Apart from knowing a lot of the friends and family at the wedding, what made it extra special and personal for me were the small things at the pre wedding events. During Nik's Mandho, Nik's mum insisted that I have a tiko to signify one of the brother's during the ceremony and then the day after, Anika insisted that I apply haldhi on her during the Haldi ceremony, this was a first for me and I felt more like a close friend than just their wedding photographer. At the end of the wedding reception, Anika insisted I do a Jagger shot…naturally, I obliged 😉
The wedding ceremony took place at The Grove in Herefordshire and was beautifully conducted by Kamal Pandey accompanied by Shiv Gopal Music. The mandap and decor set up by Jai and I Events looks incredible and the lighting and evening reception was taken care of by Kudos Music. Anika's family are from North India while Nik's family are from Gujarat so Kamal bhai fused the ceremony to accommodate the slight differences, everyone enjoyed the ceremony and you can see how close both families are.
The little moments inbetween made this wedding different for me, like when Anika was having tea while getting ready (Which I almost split on her!), Nikhil's awesome arrival party which started from home, The dodgy money during the bargaining of the shoes! Seeing Nik's nephew with the same outfit as him, the flash mob during the first dance…way too many to mention but it was awesome being part of Anika and Nik's wedding events and I genuinely feel blessed to have captured their wedding day.
Anika and Nik, you both are an amazing couple and I wish you all the happiness in the world, I know you'll cherish all of the moments captured! Looking forward to seeing you both soon!
Here we go…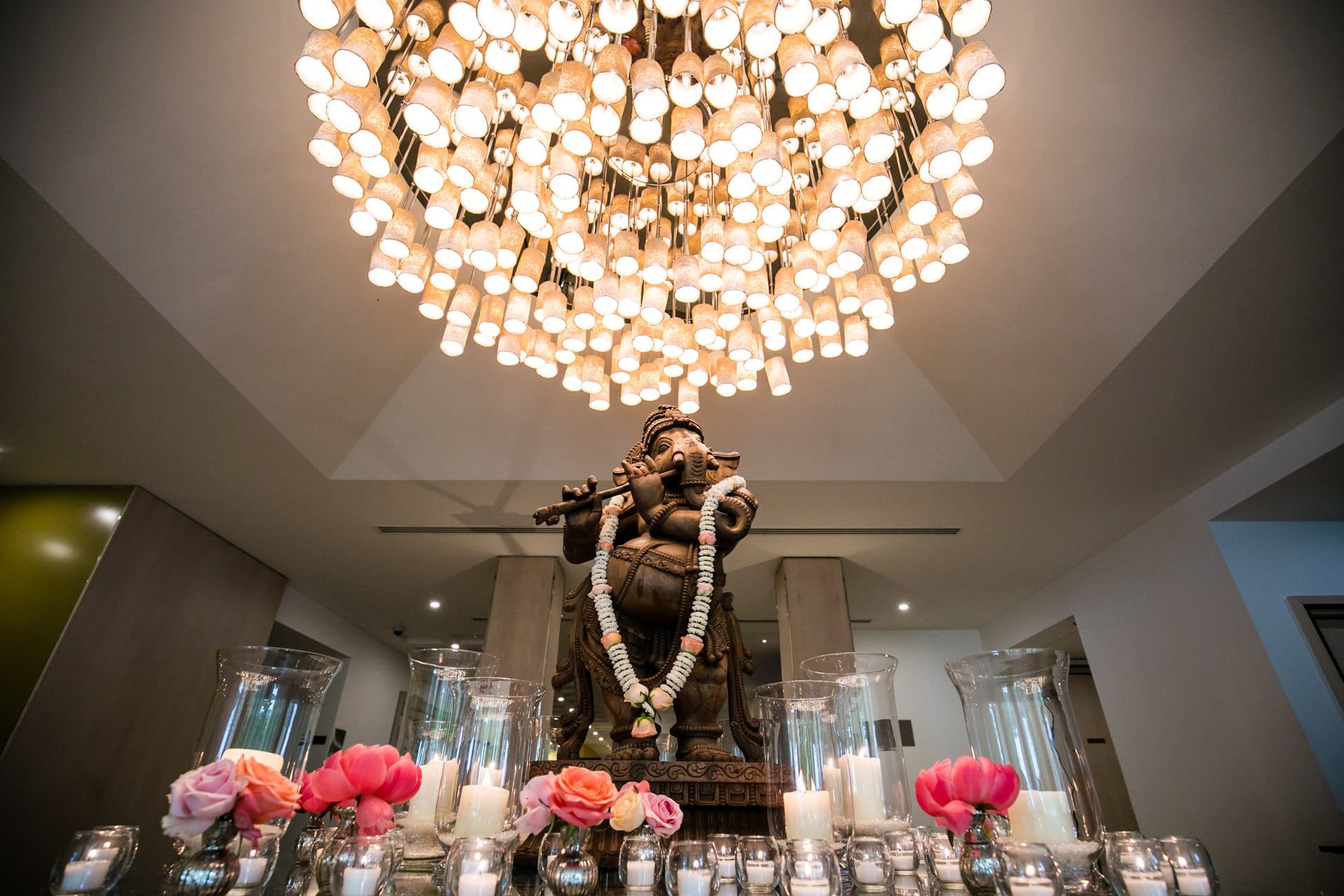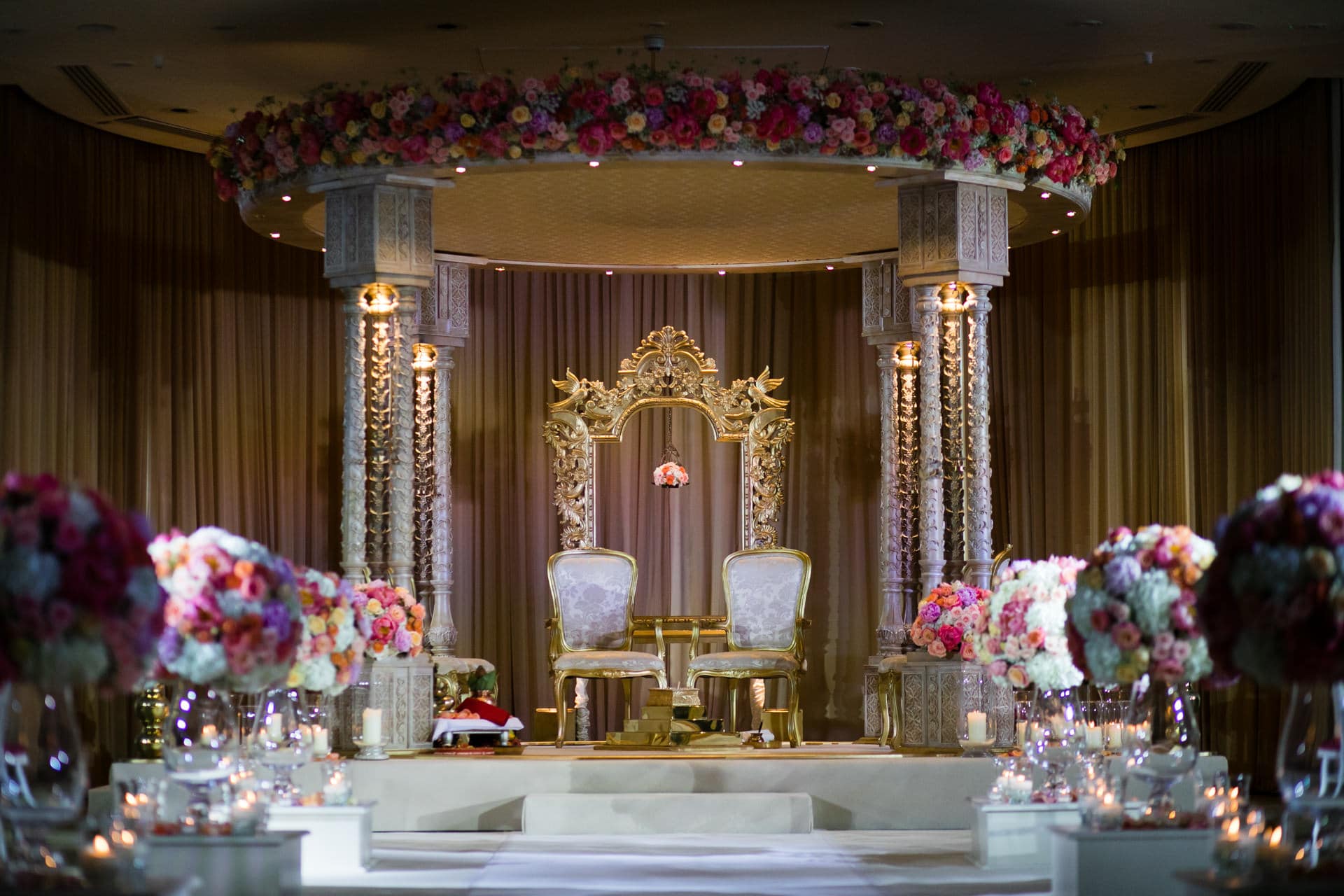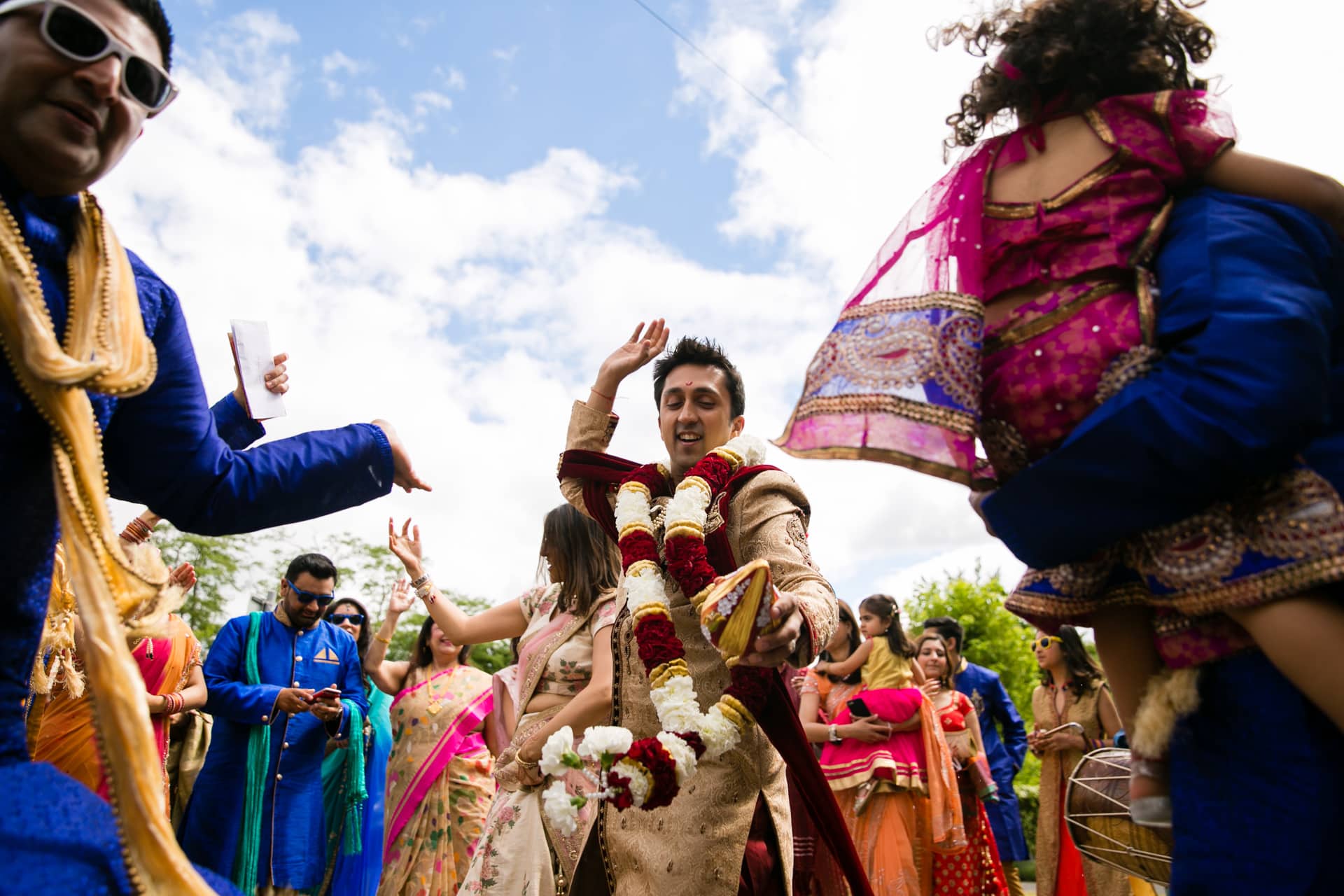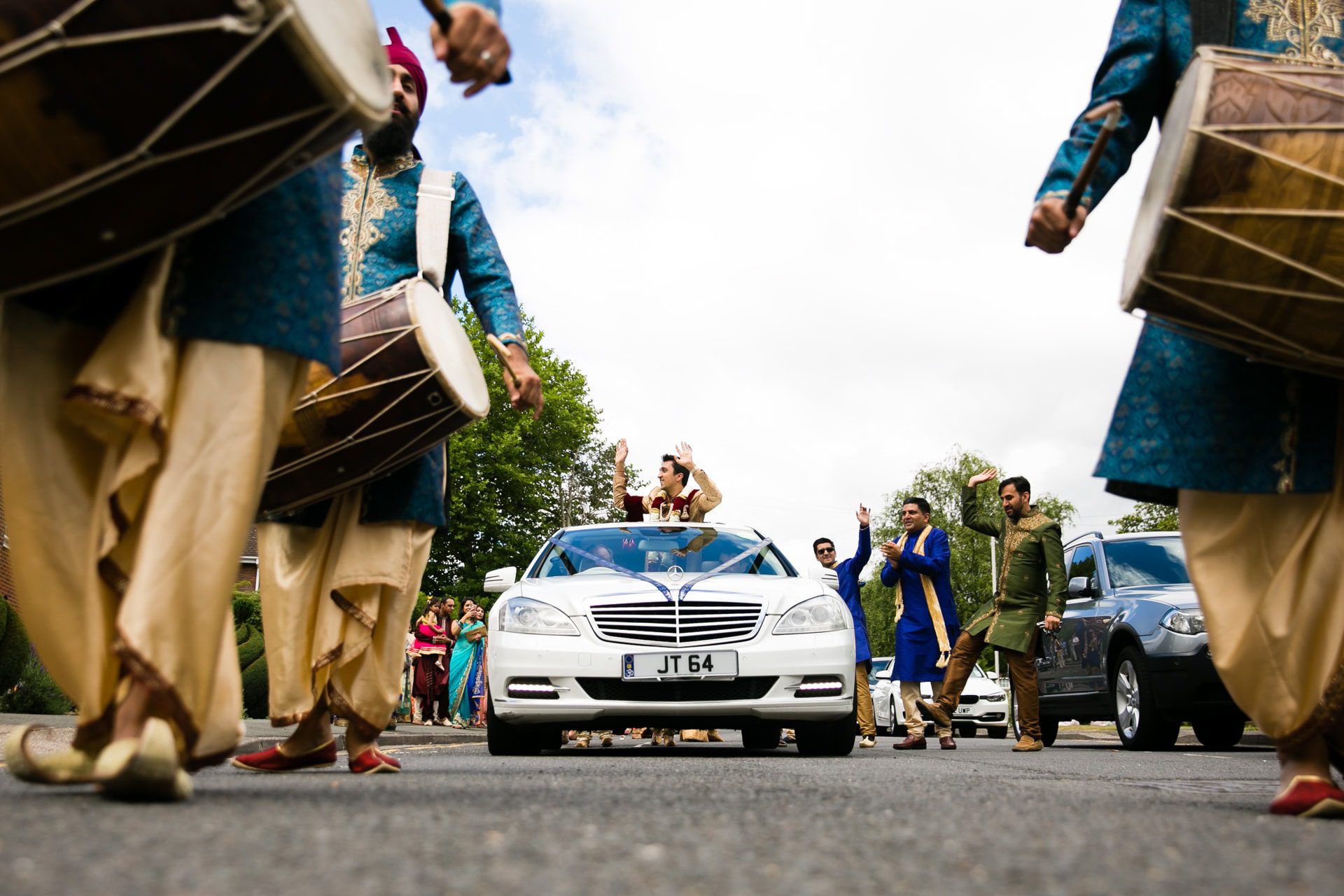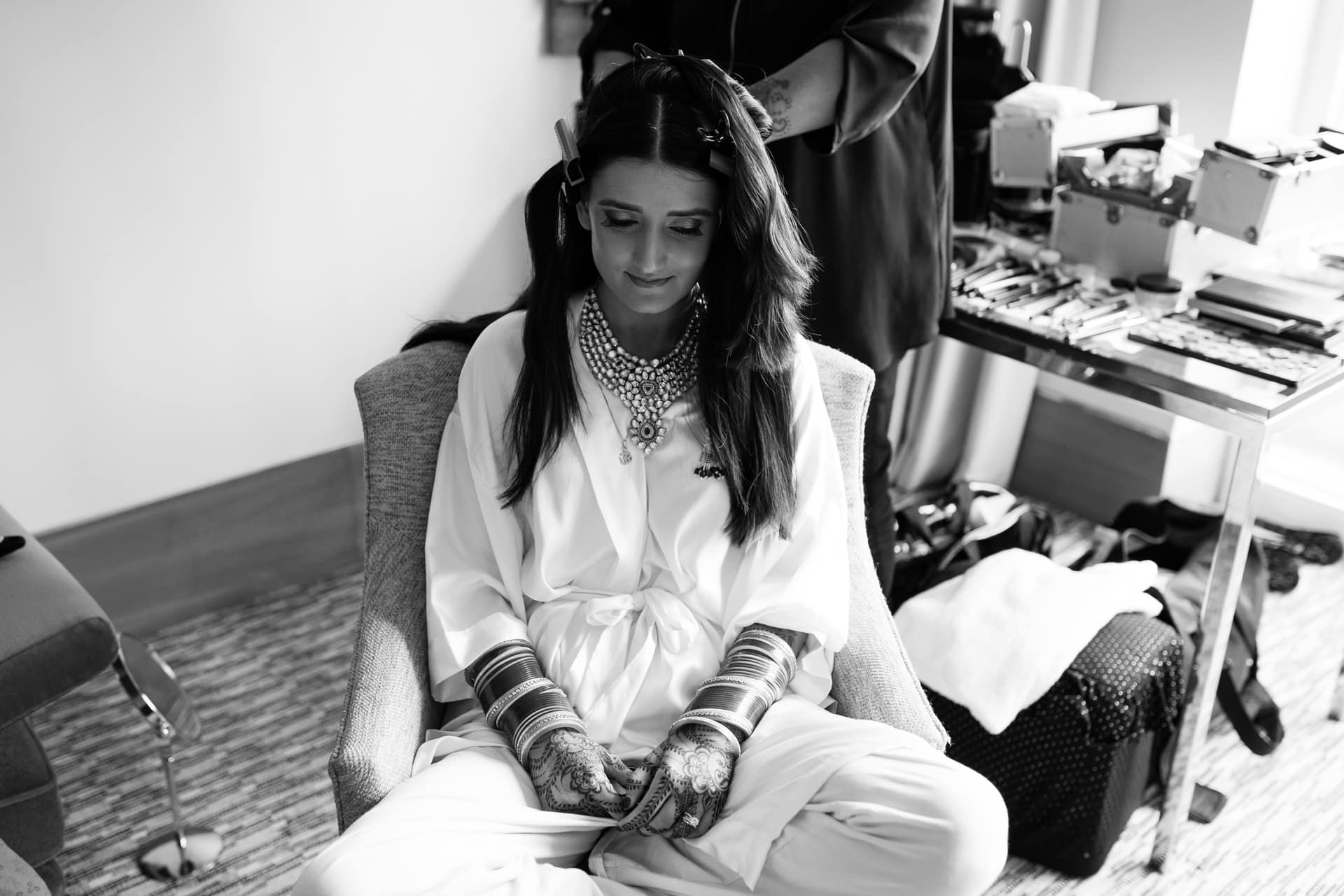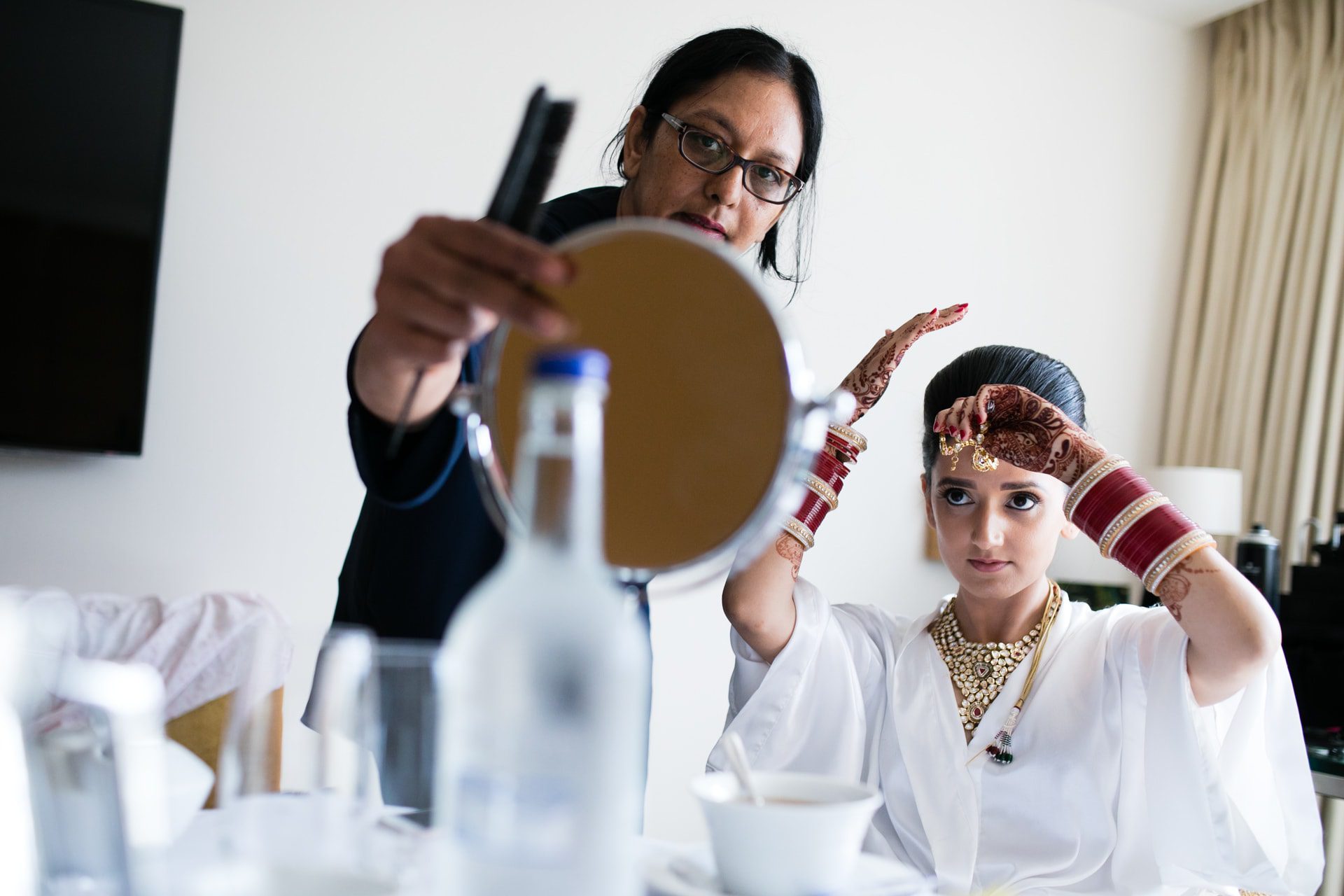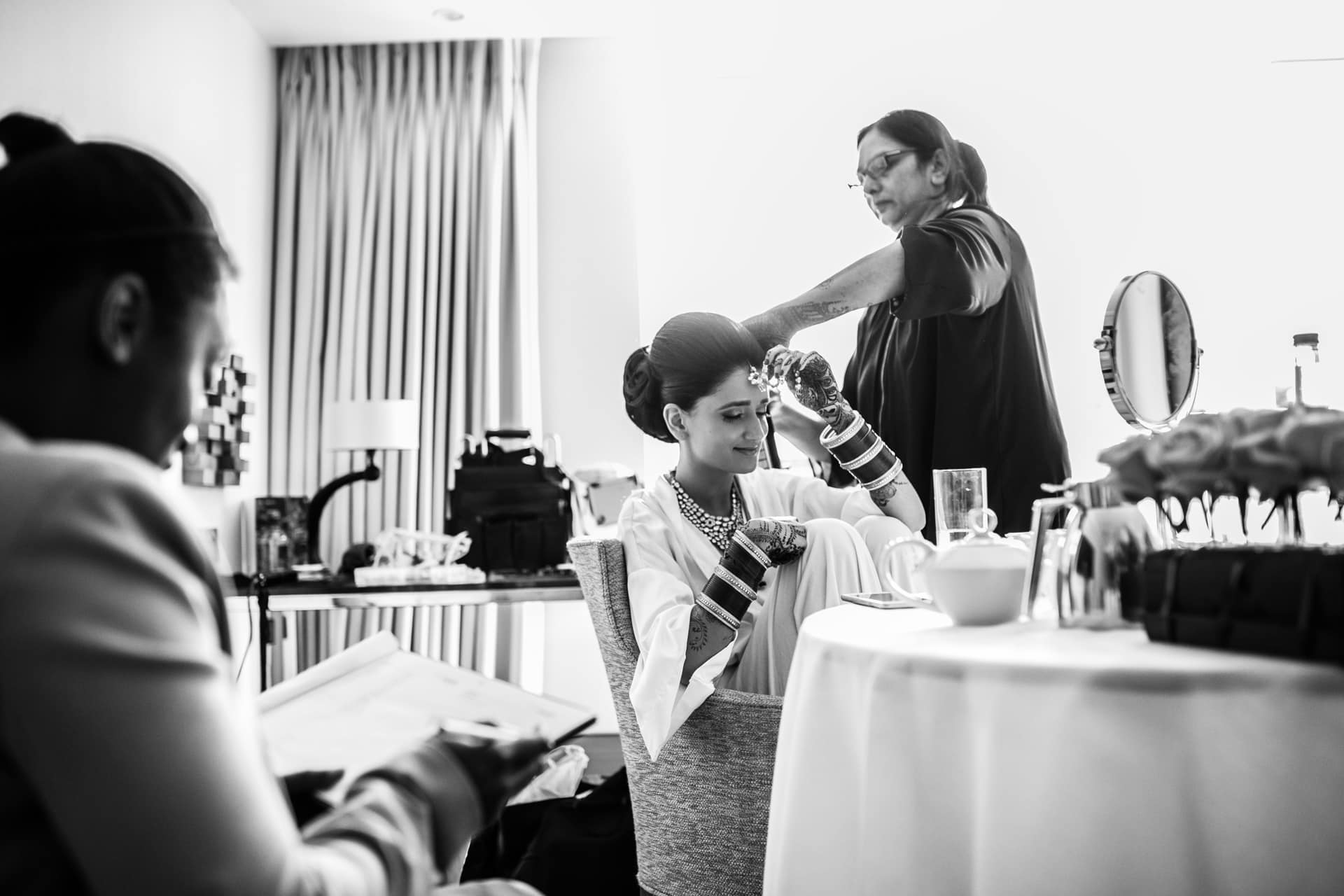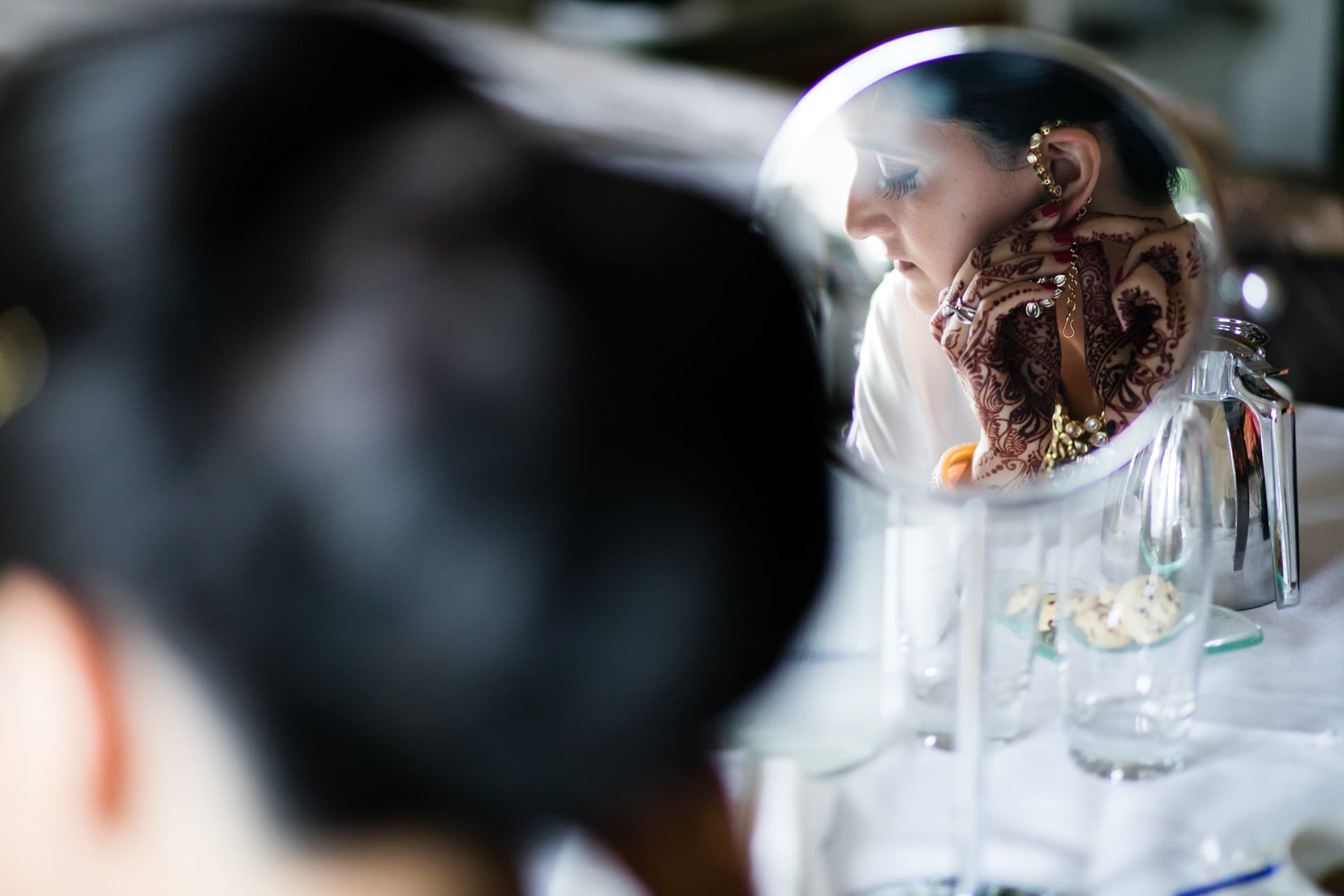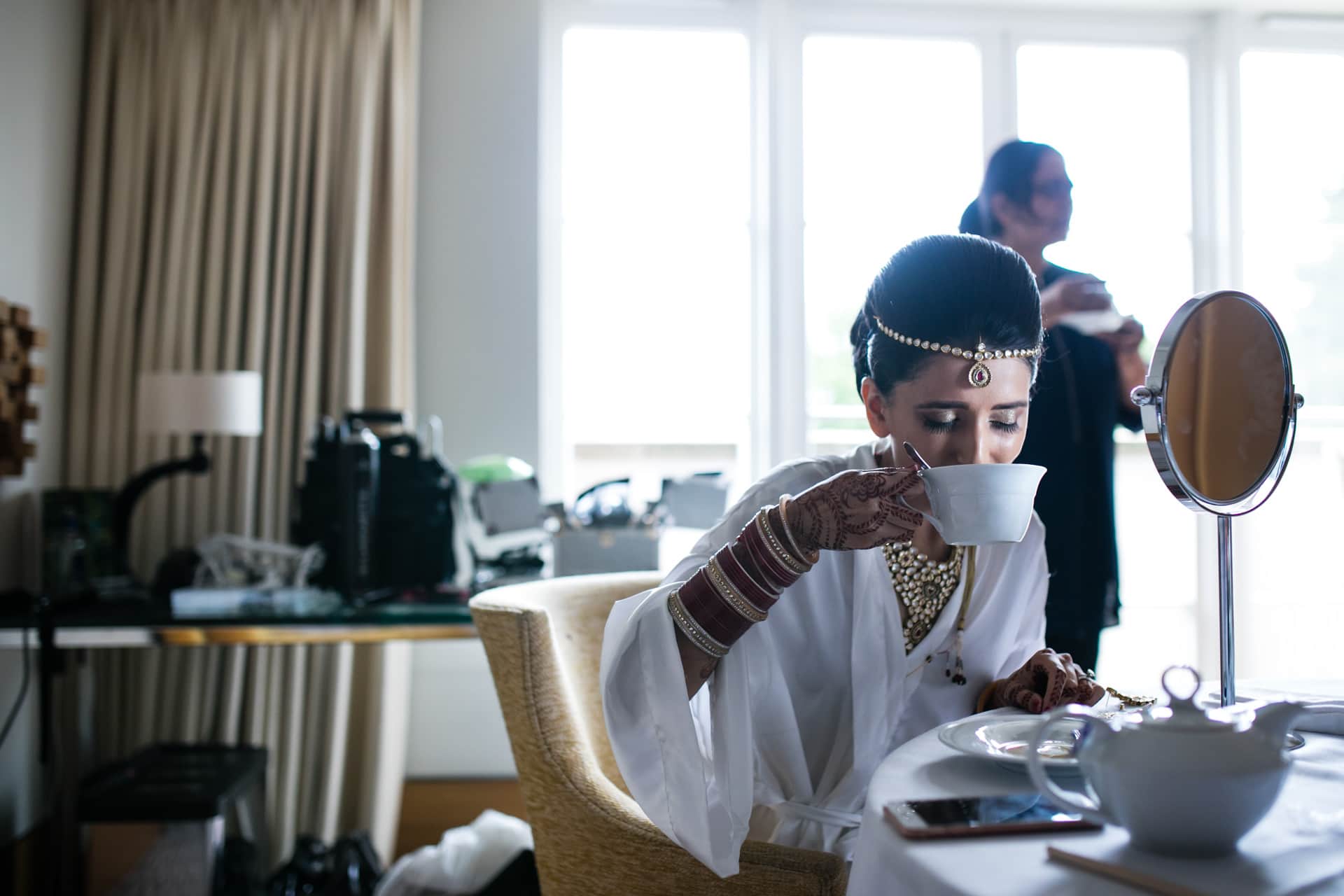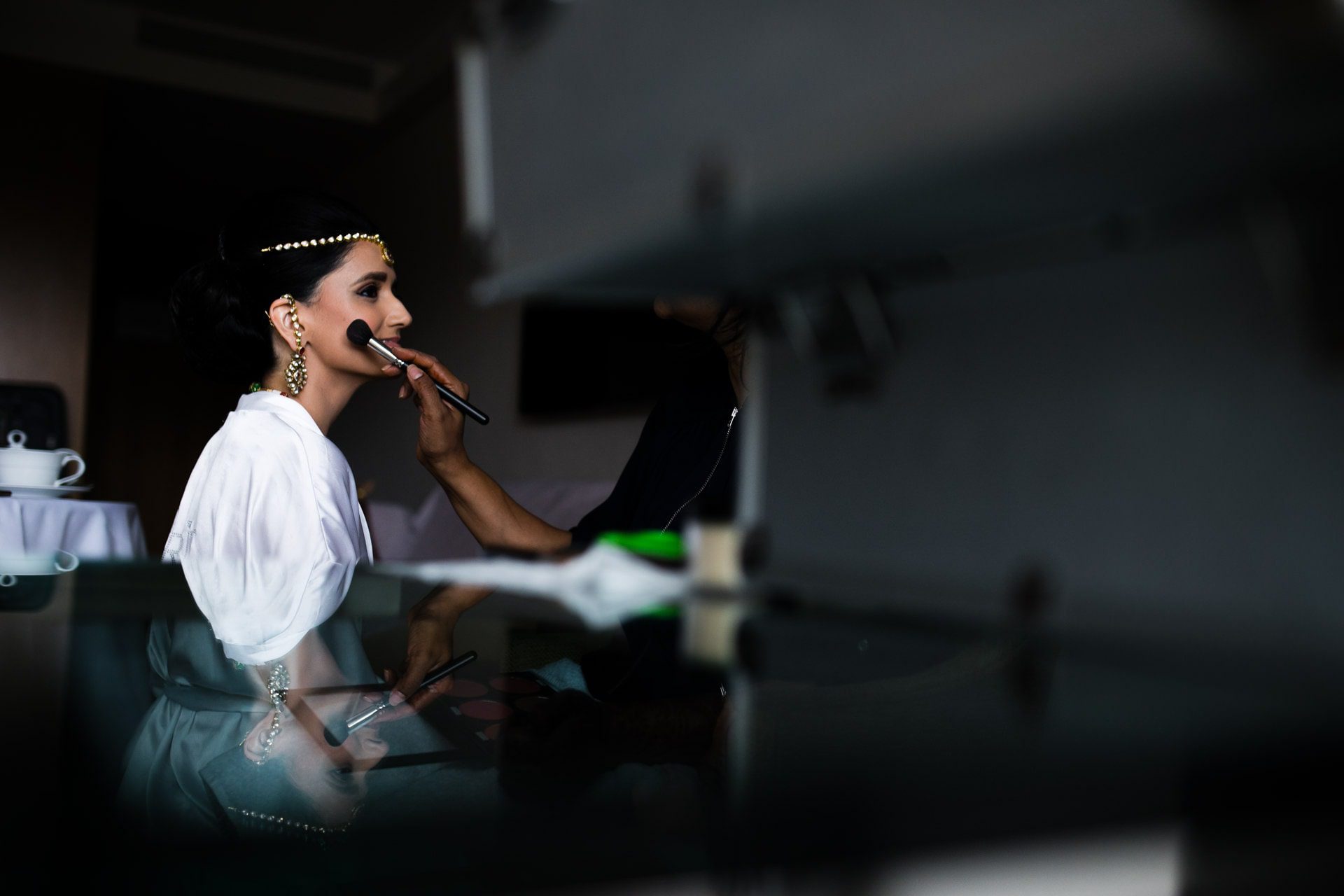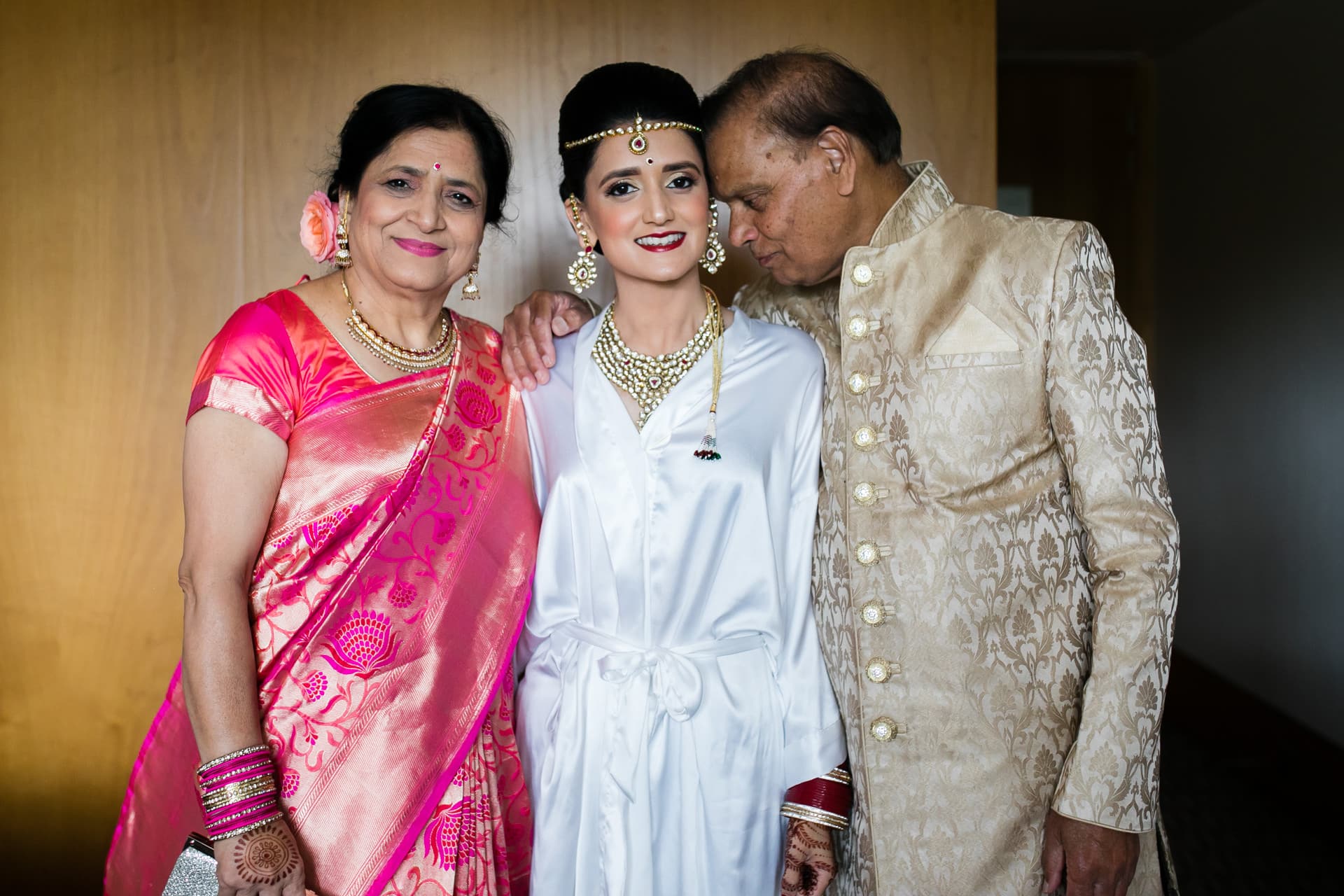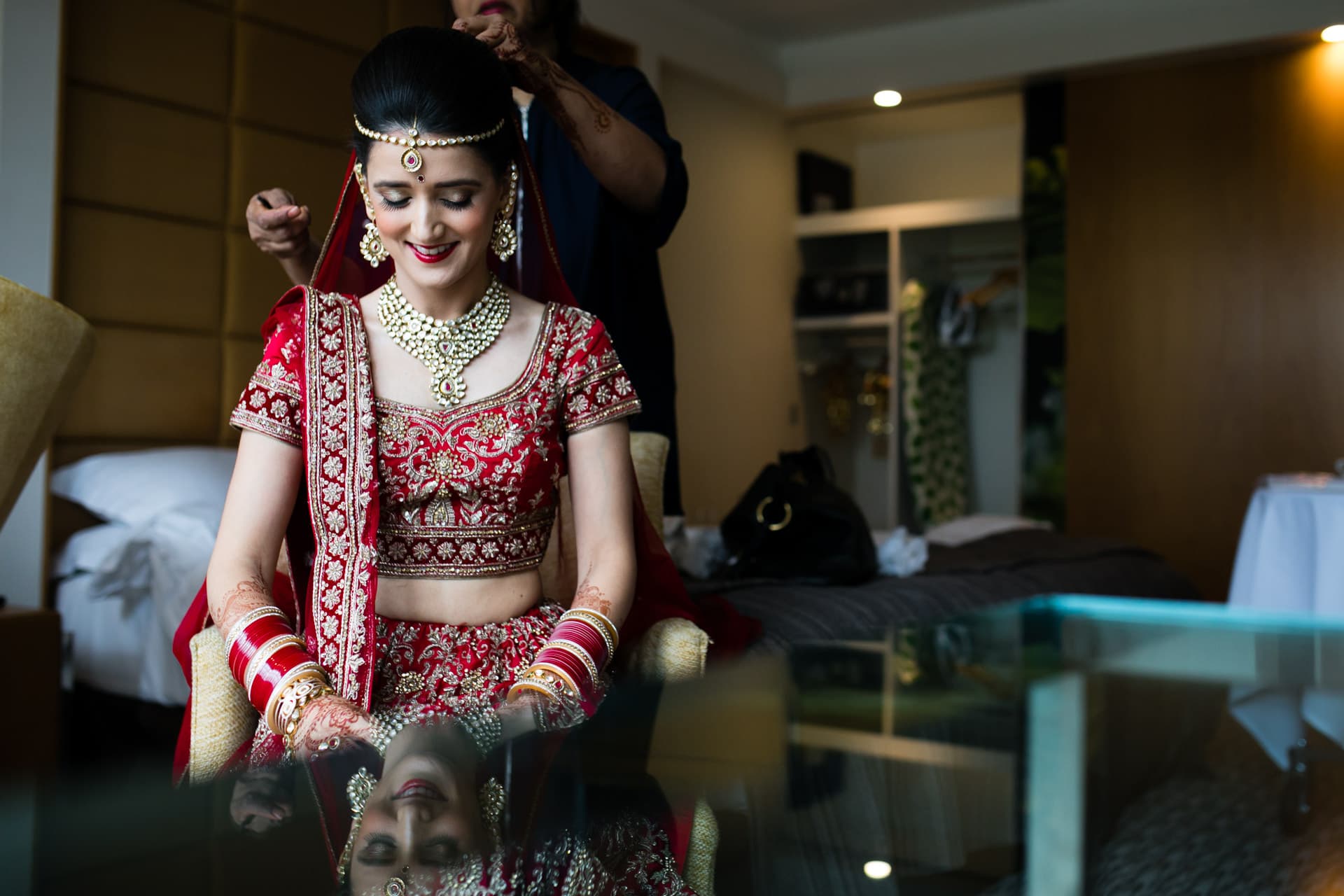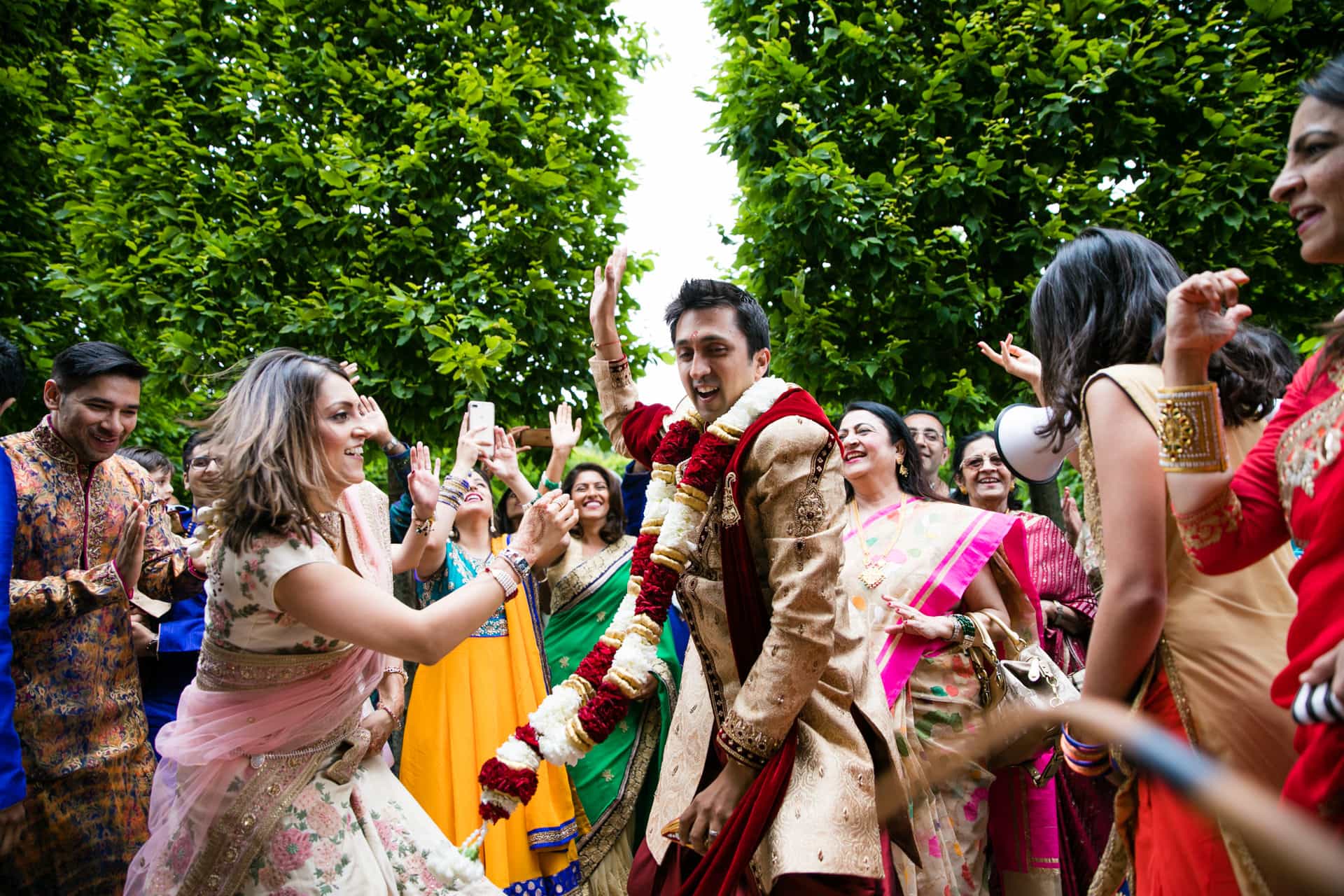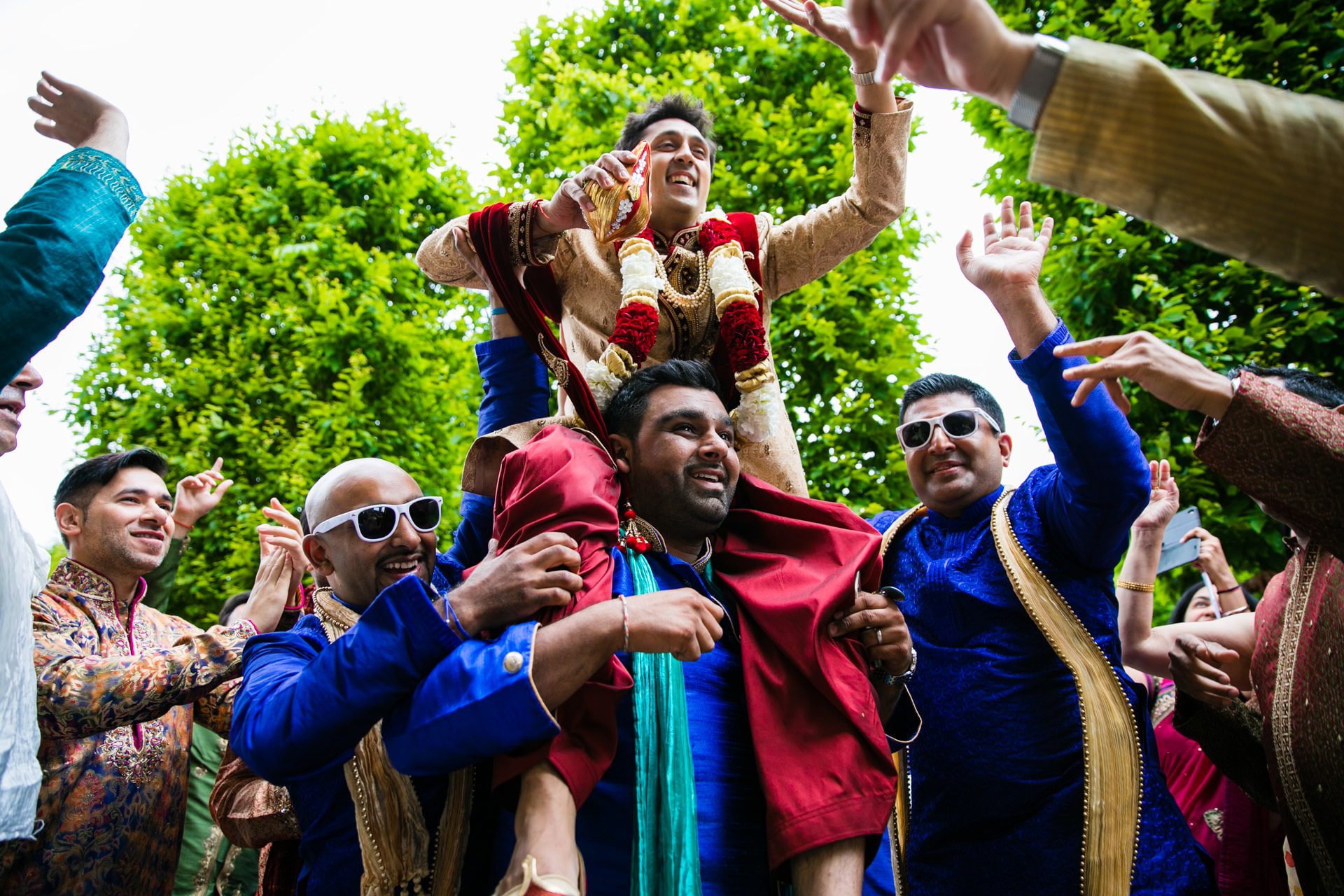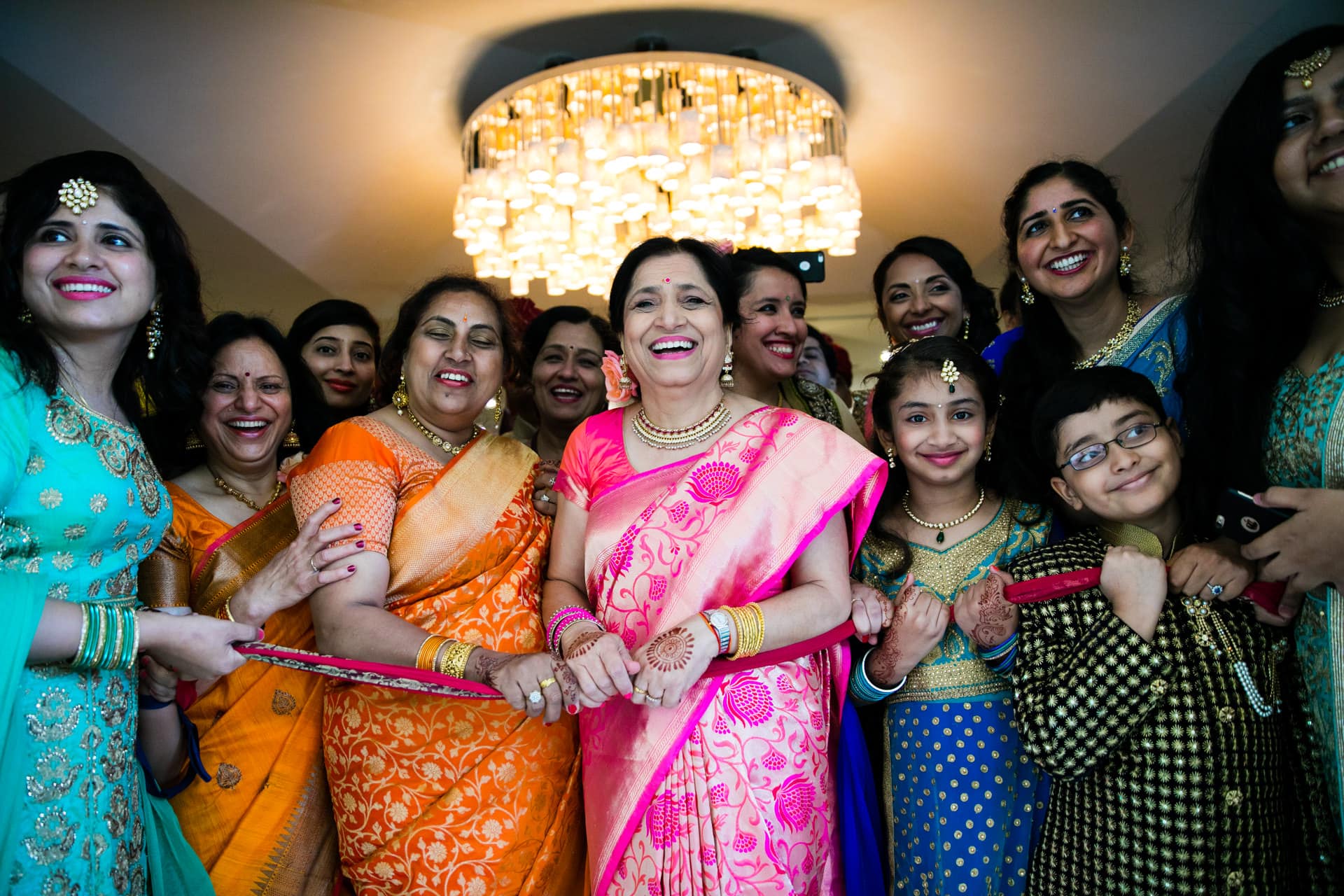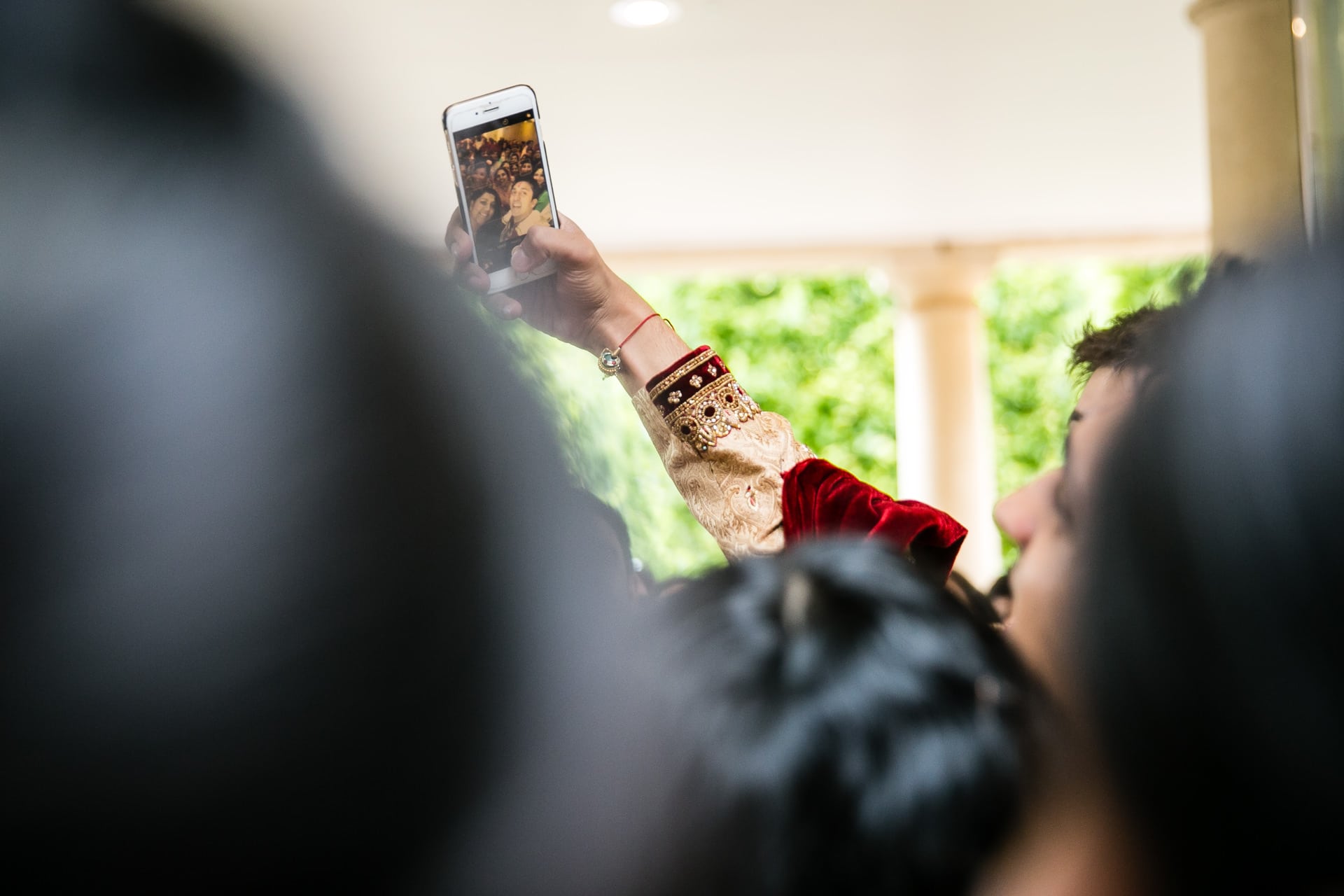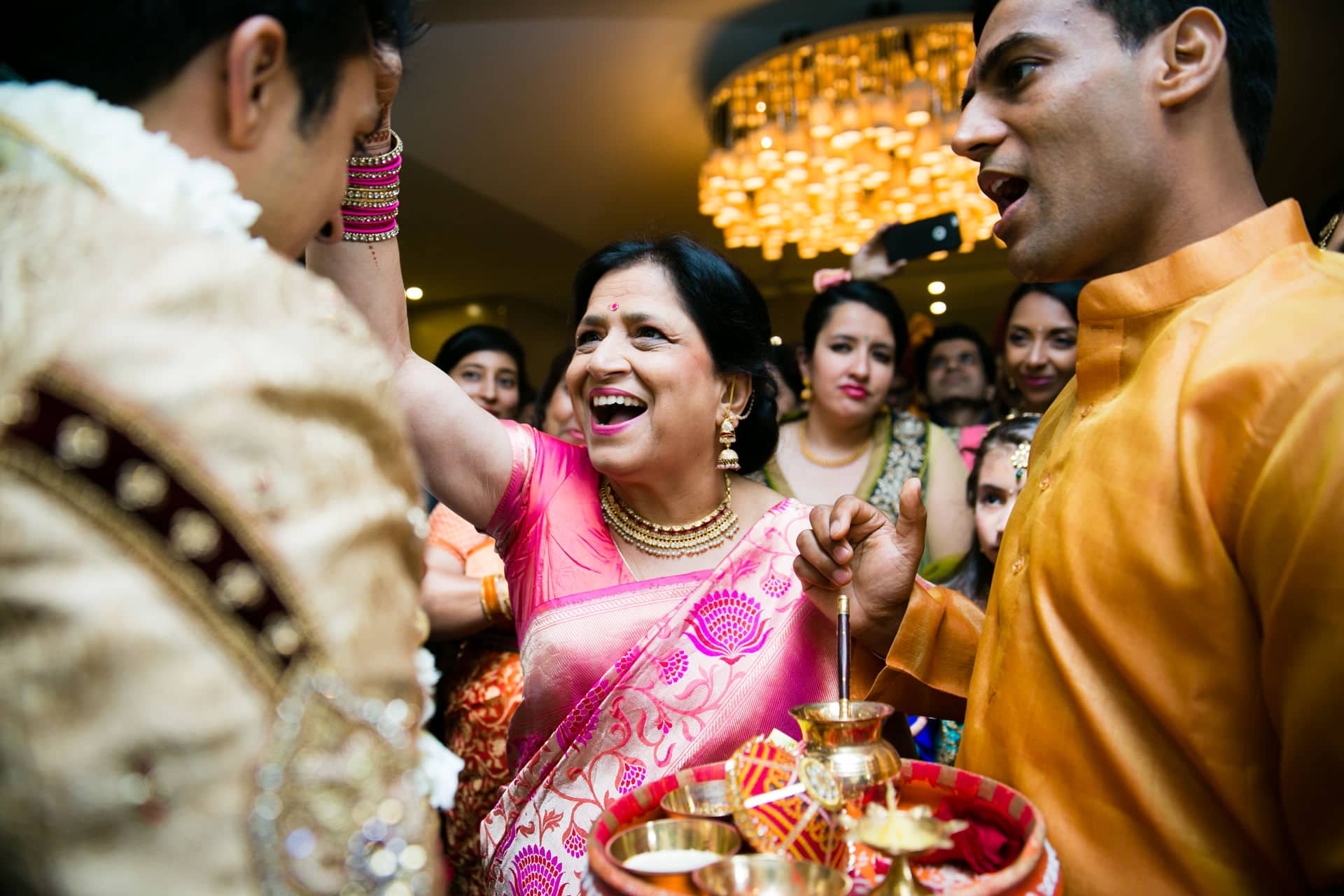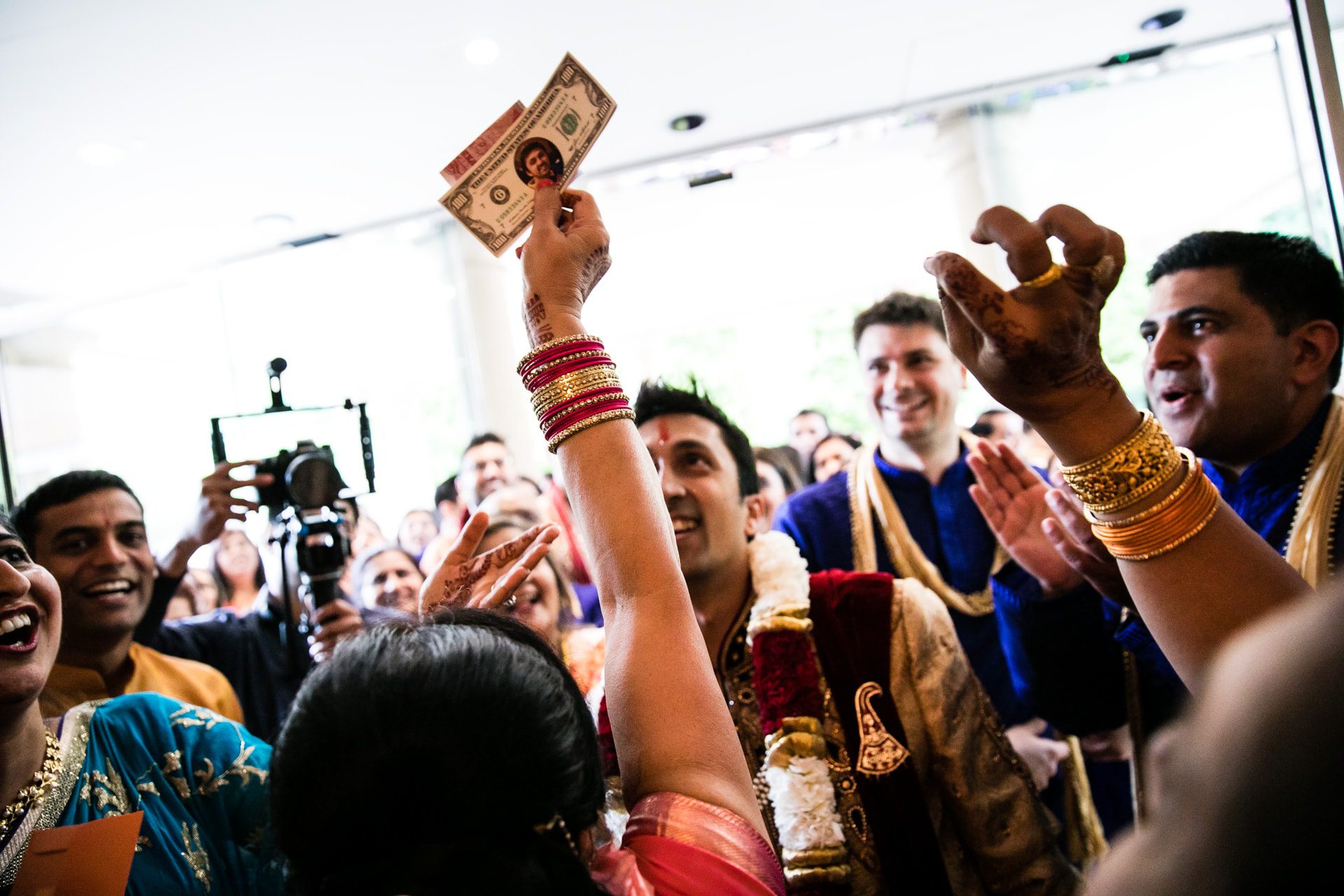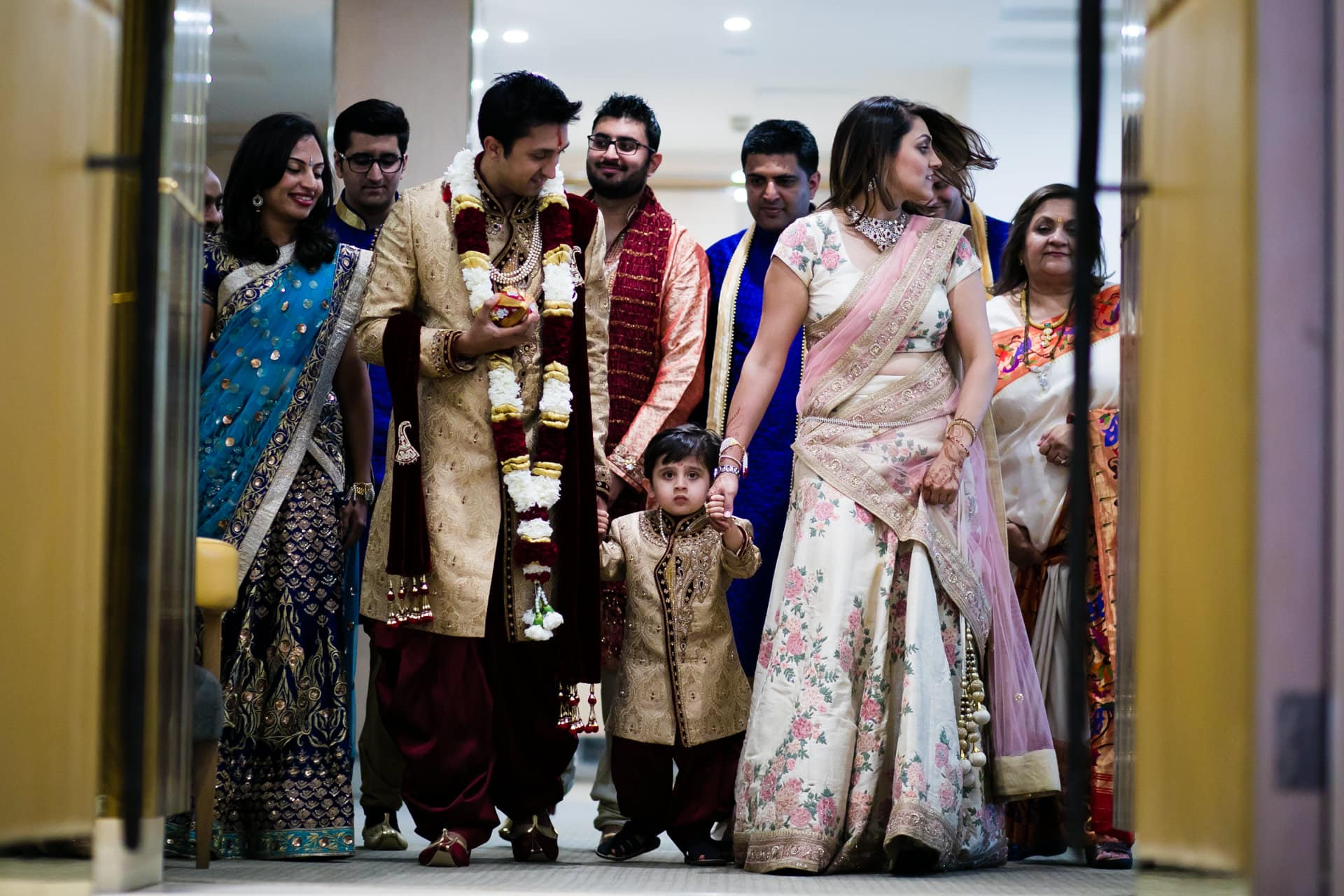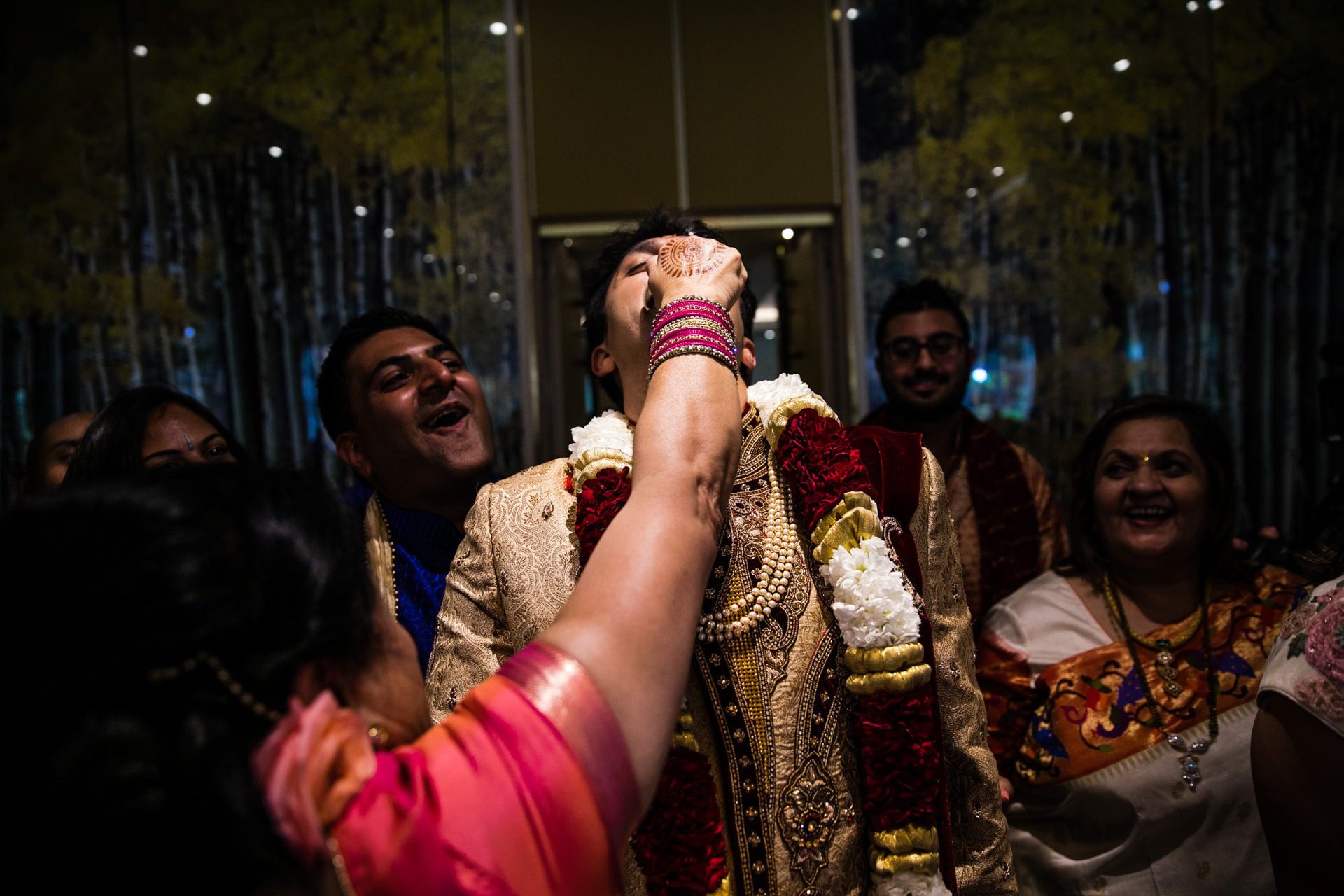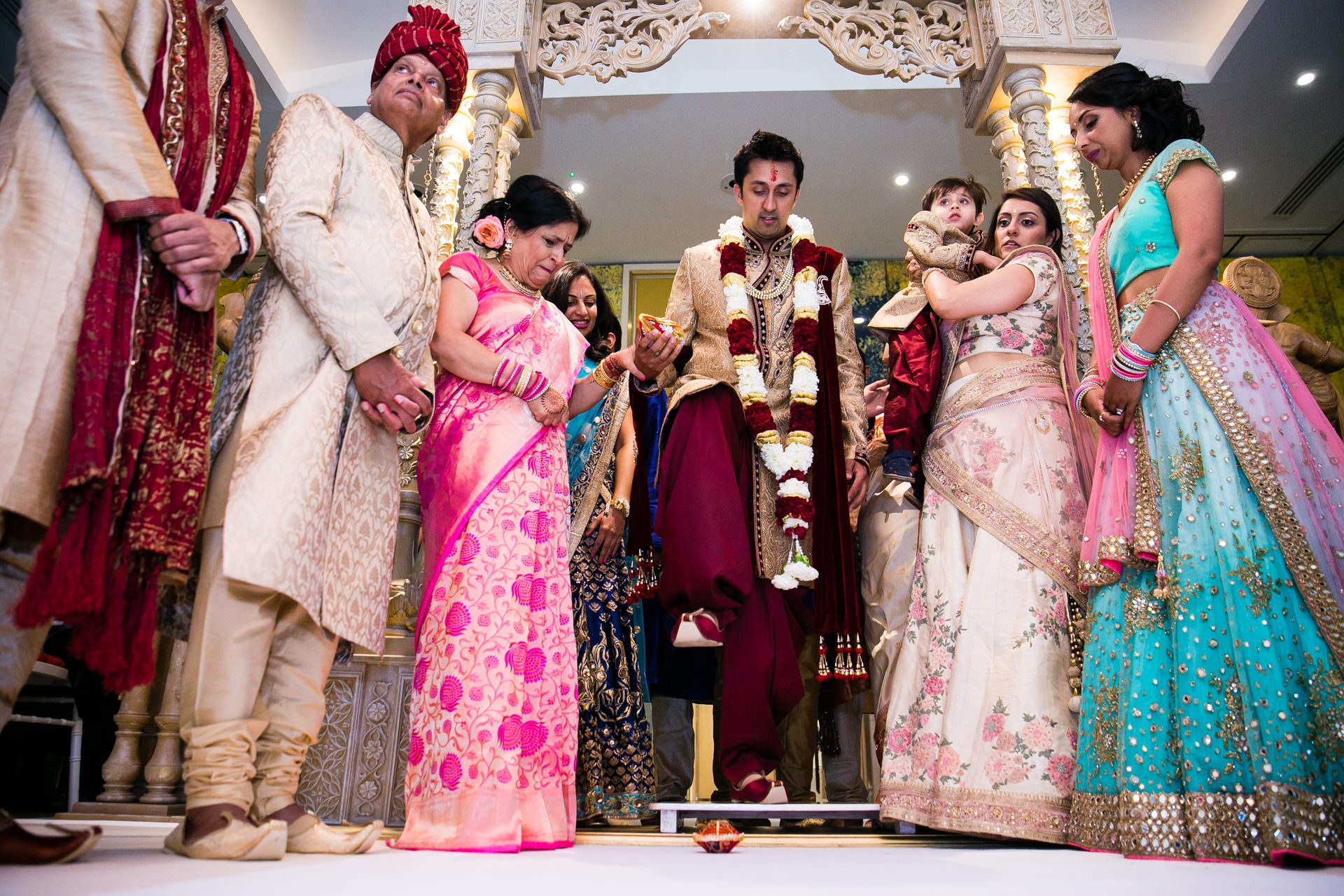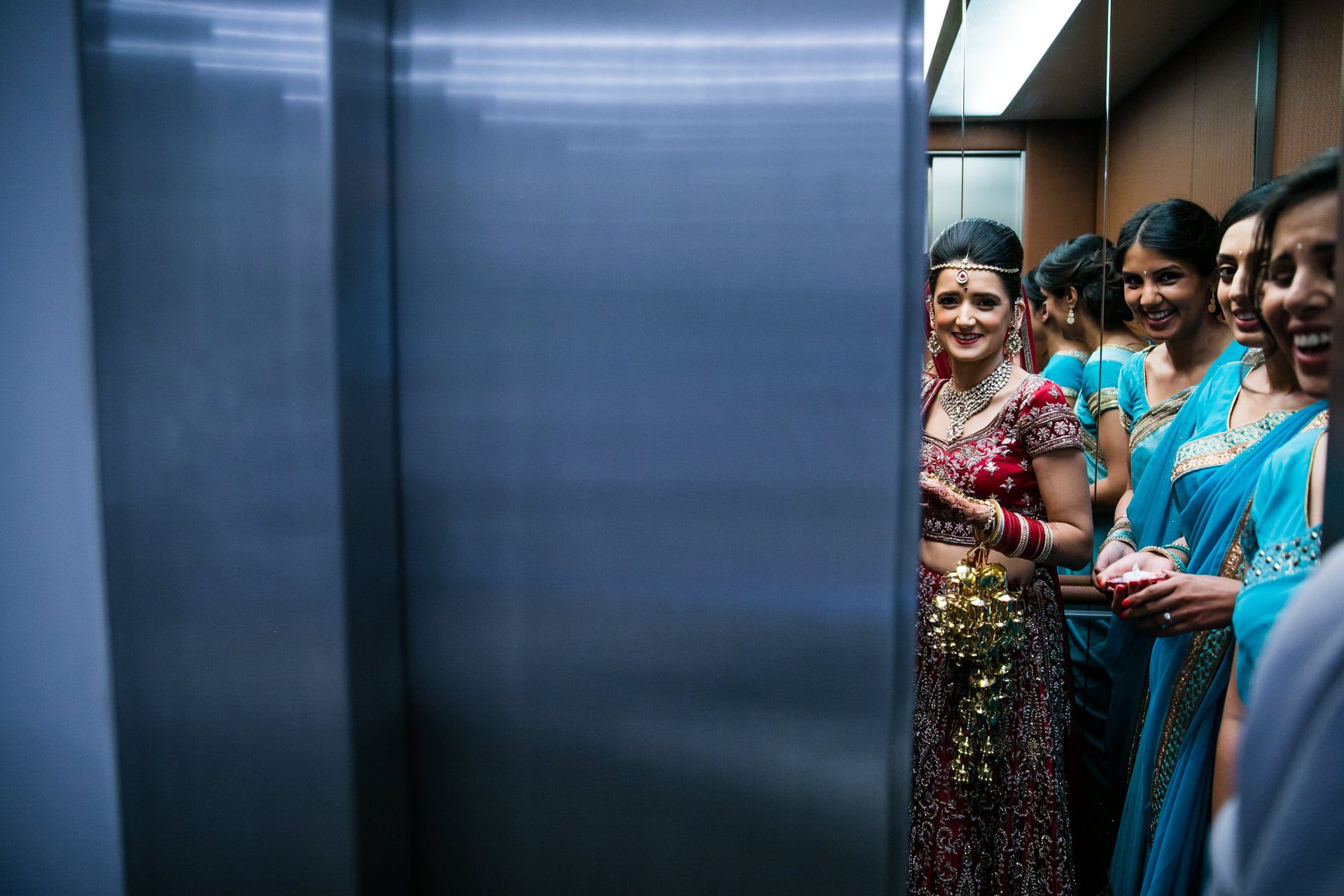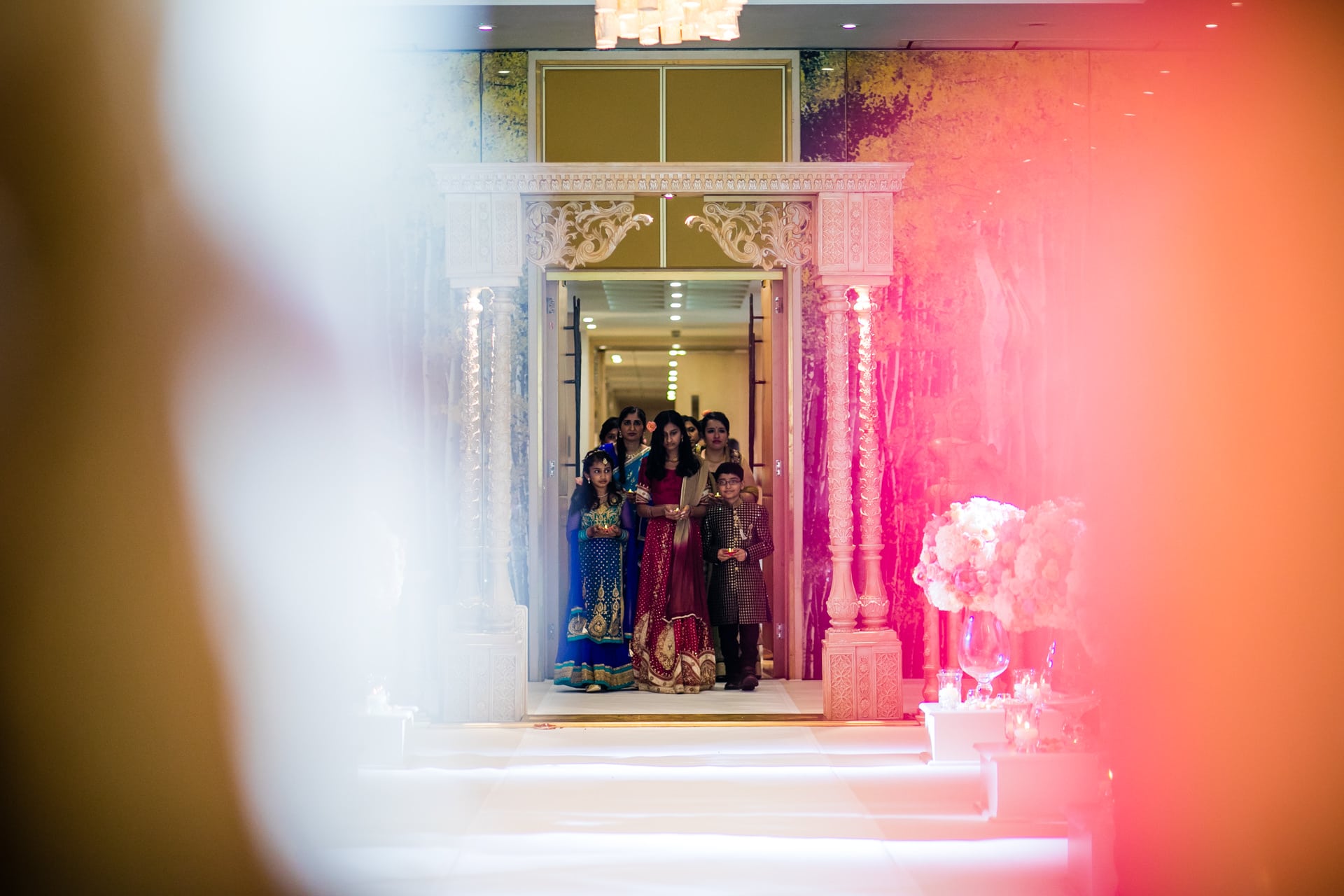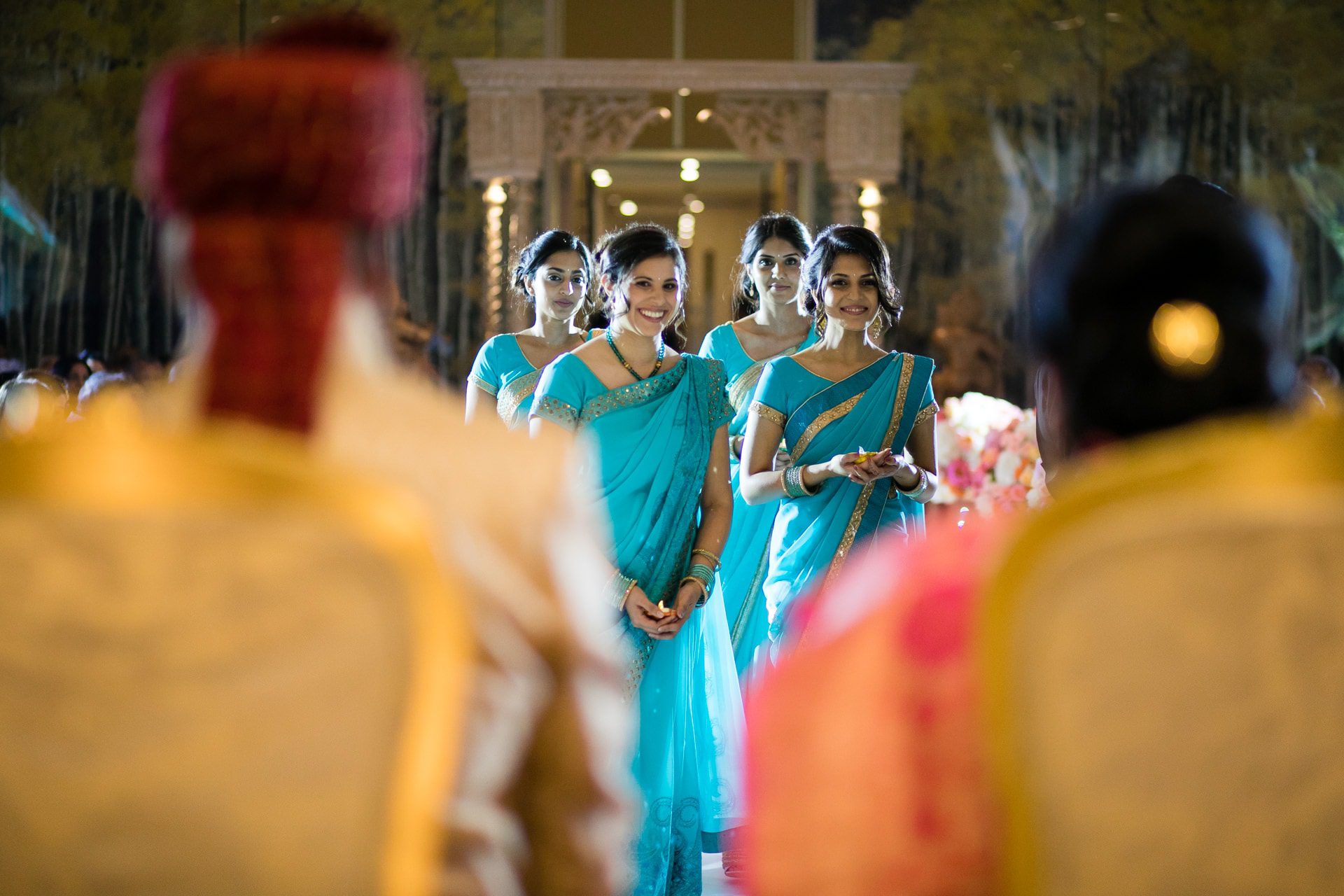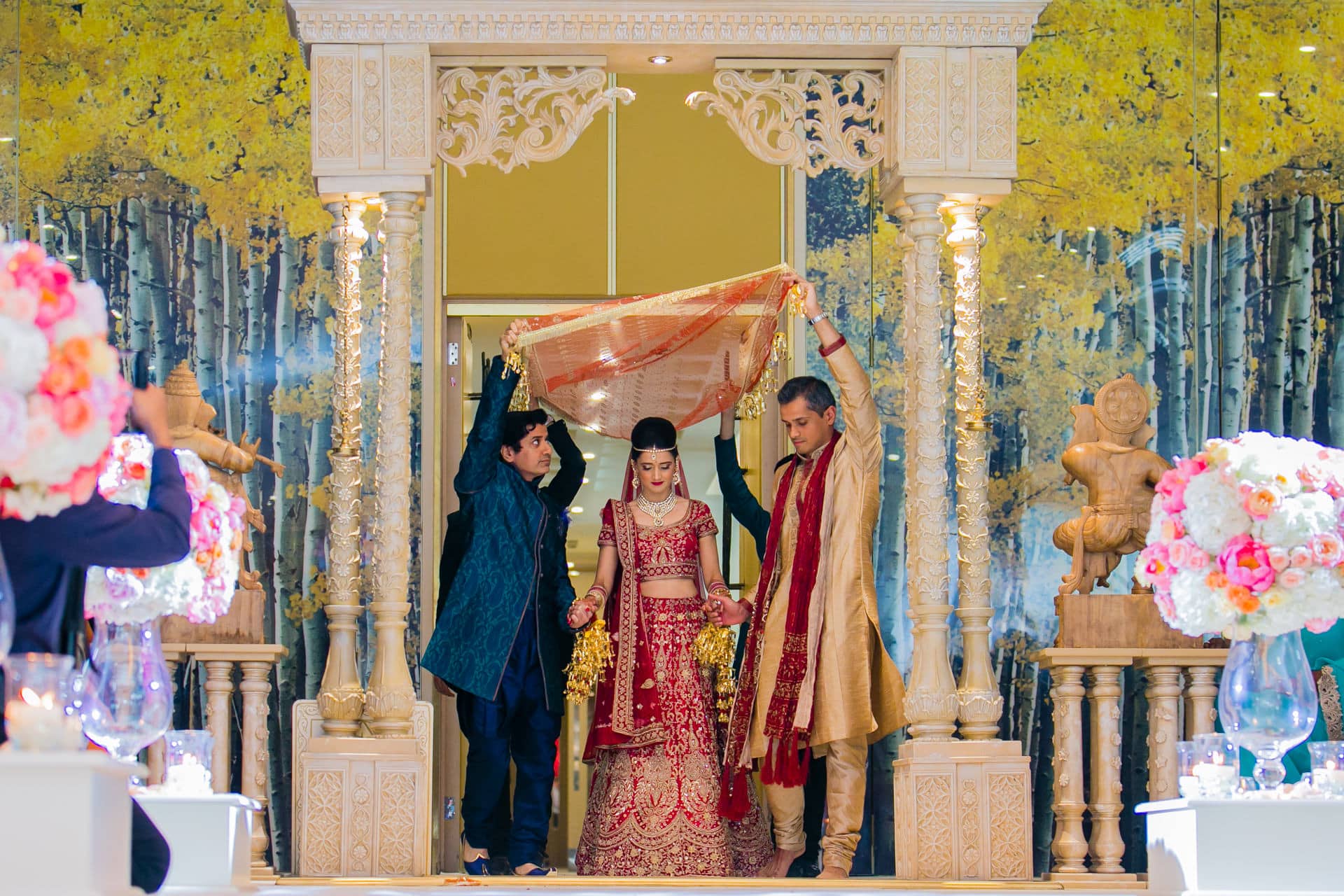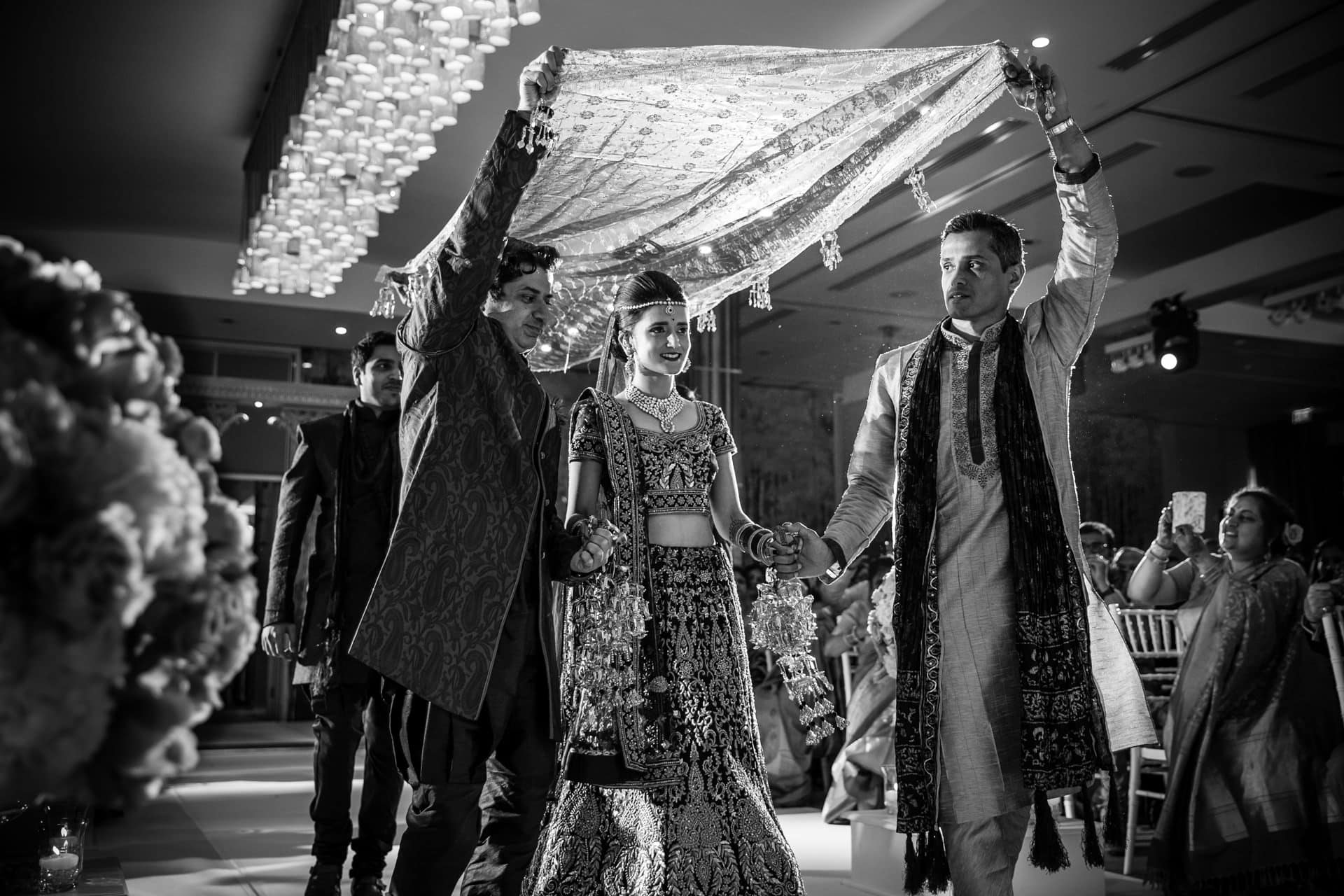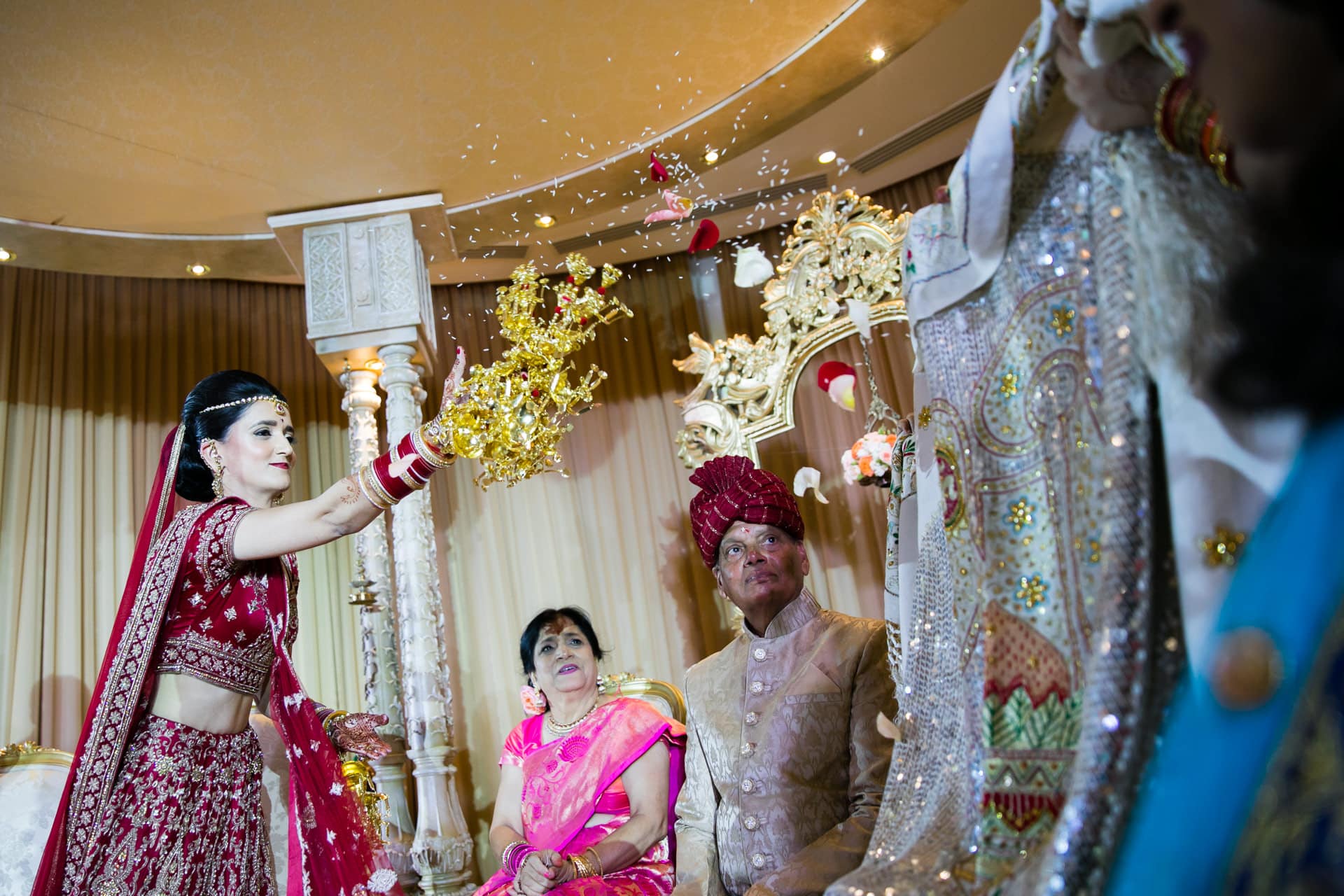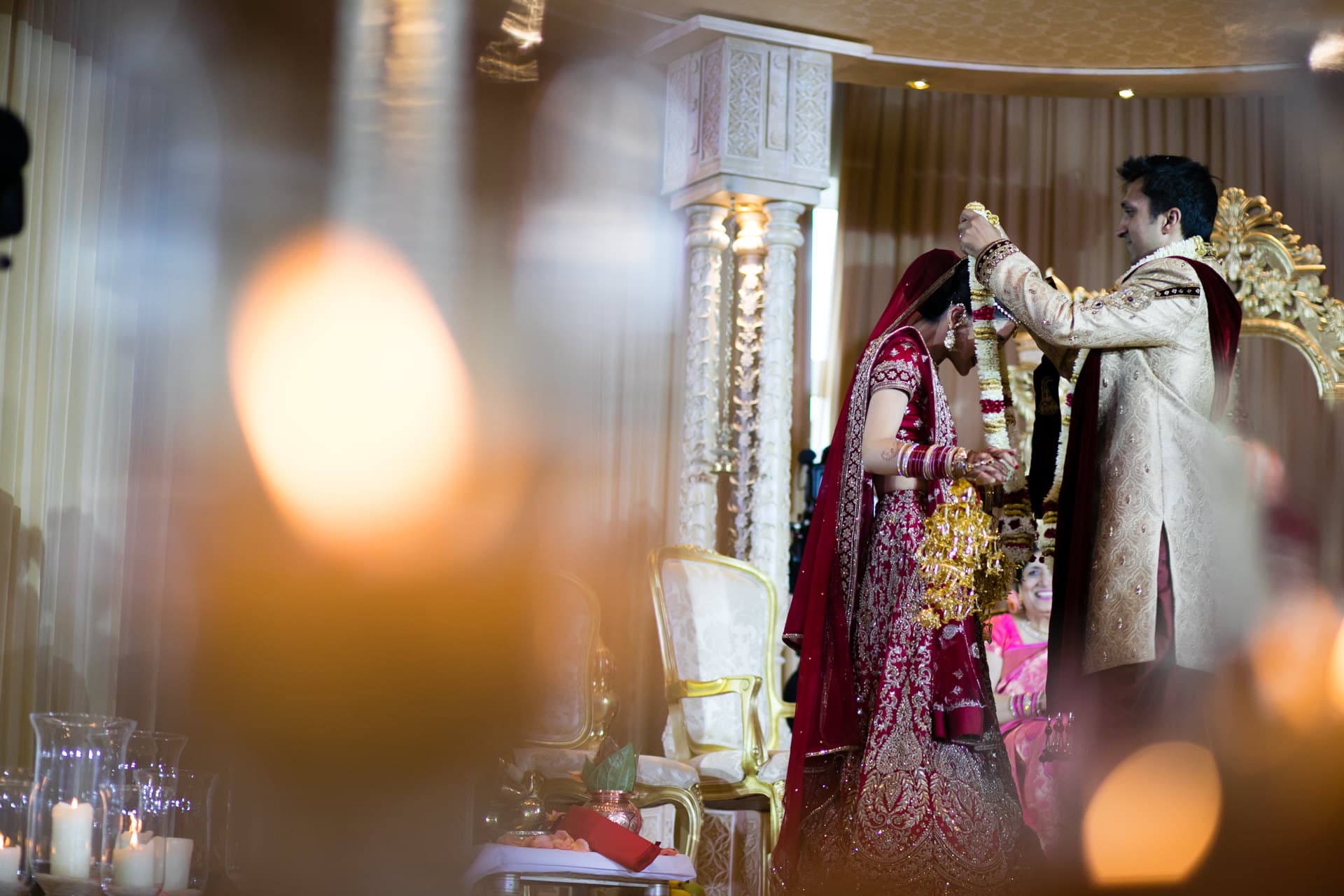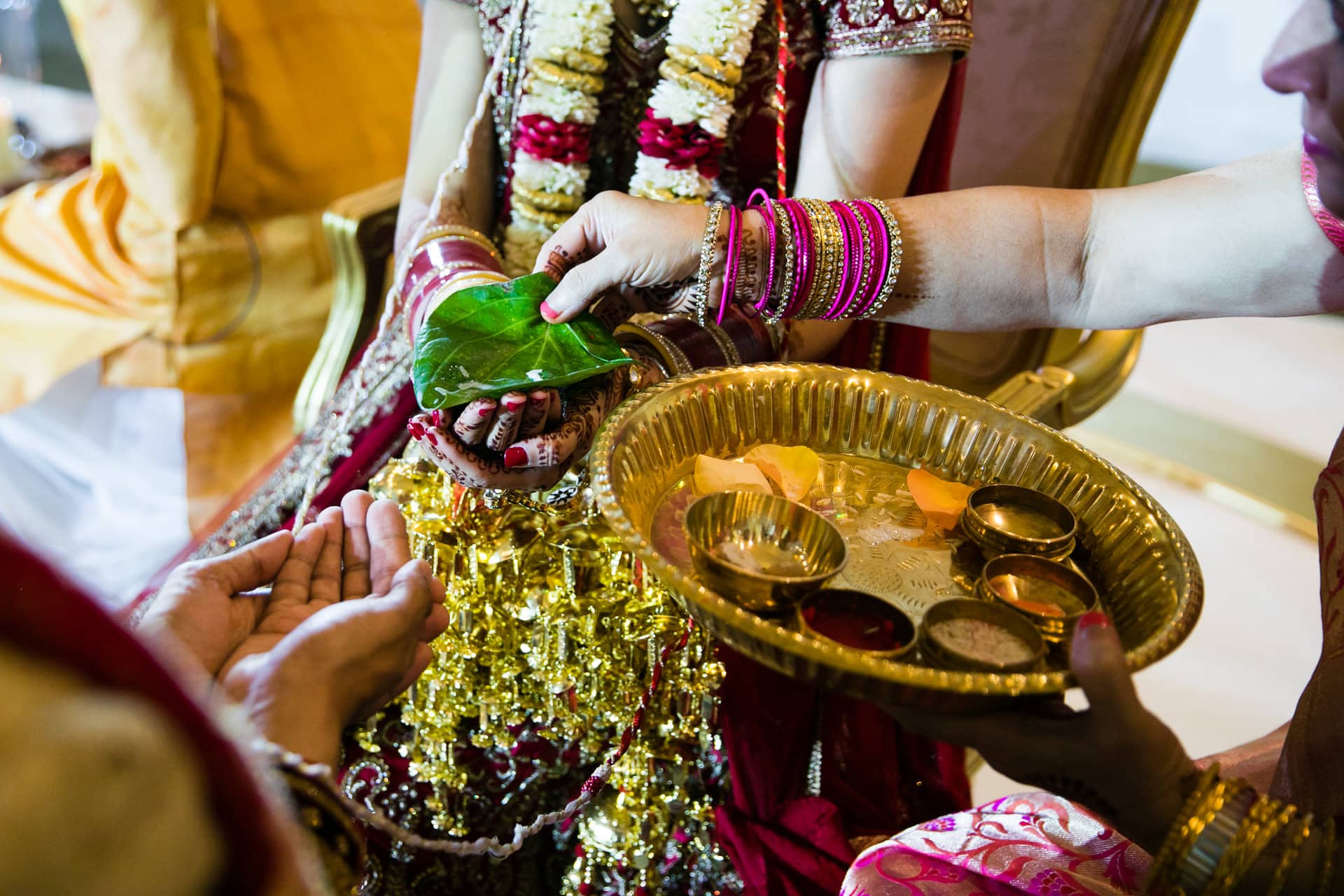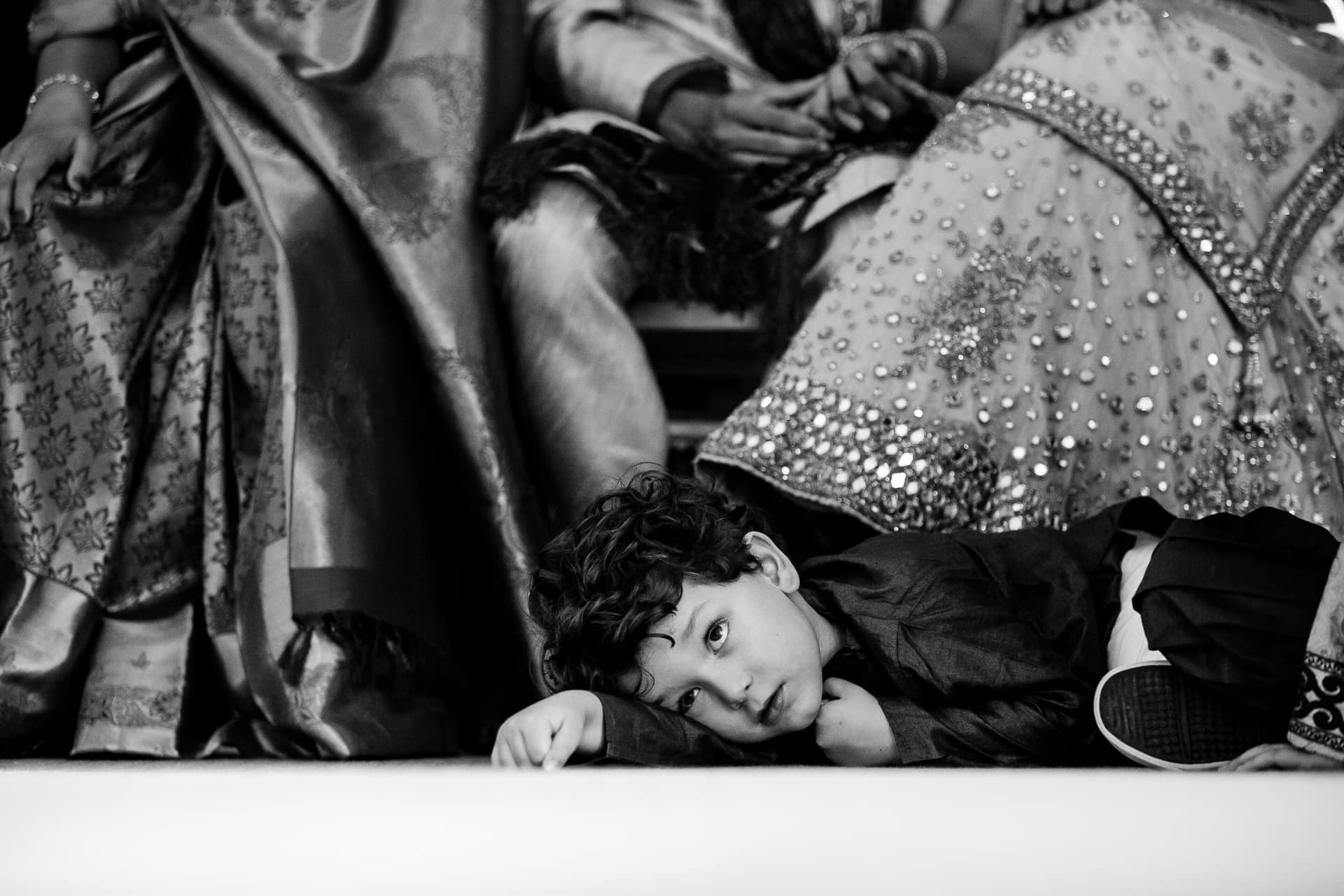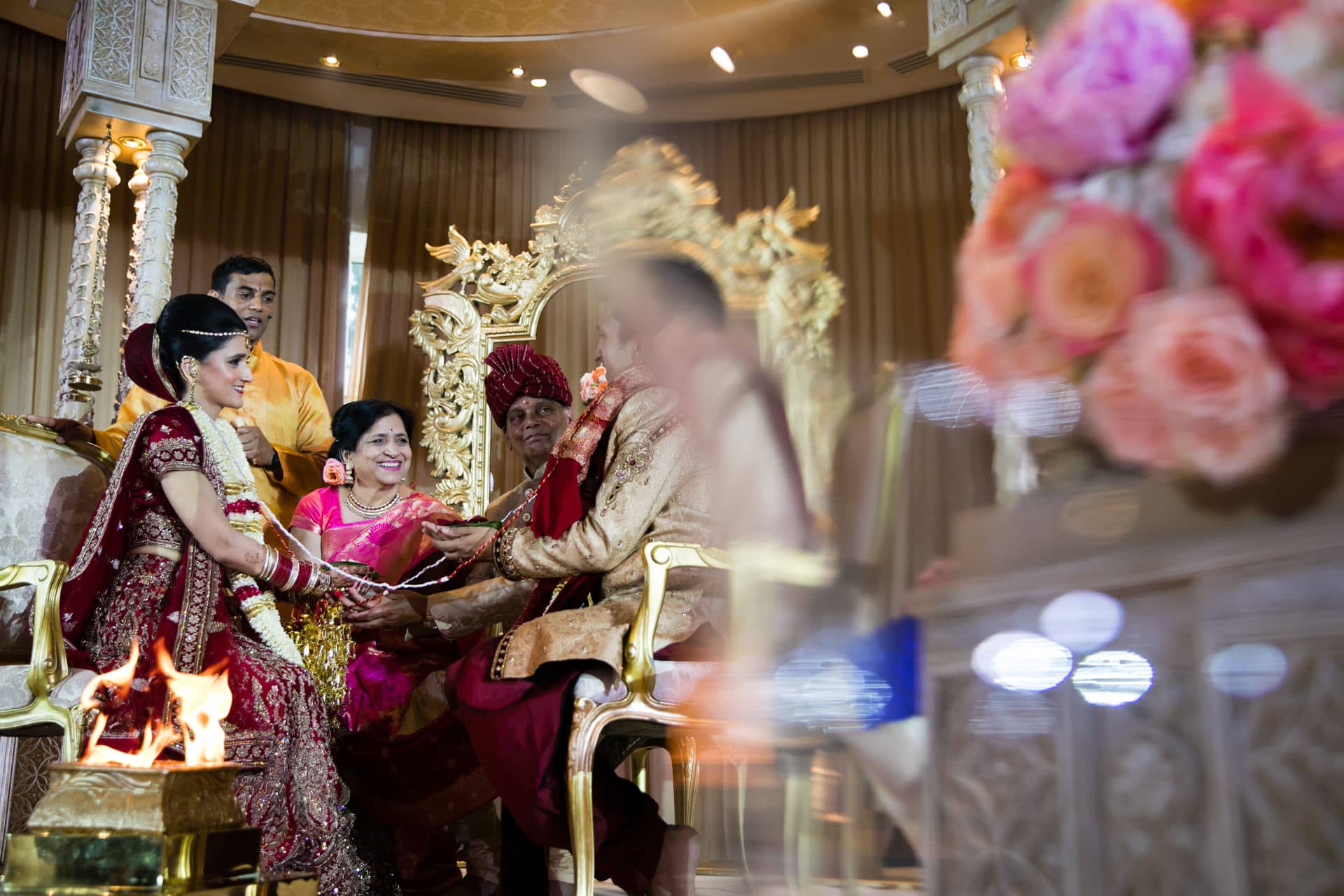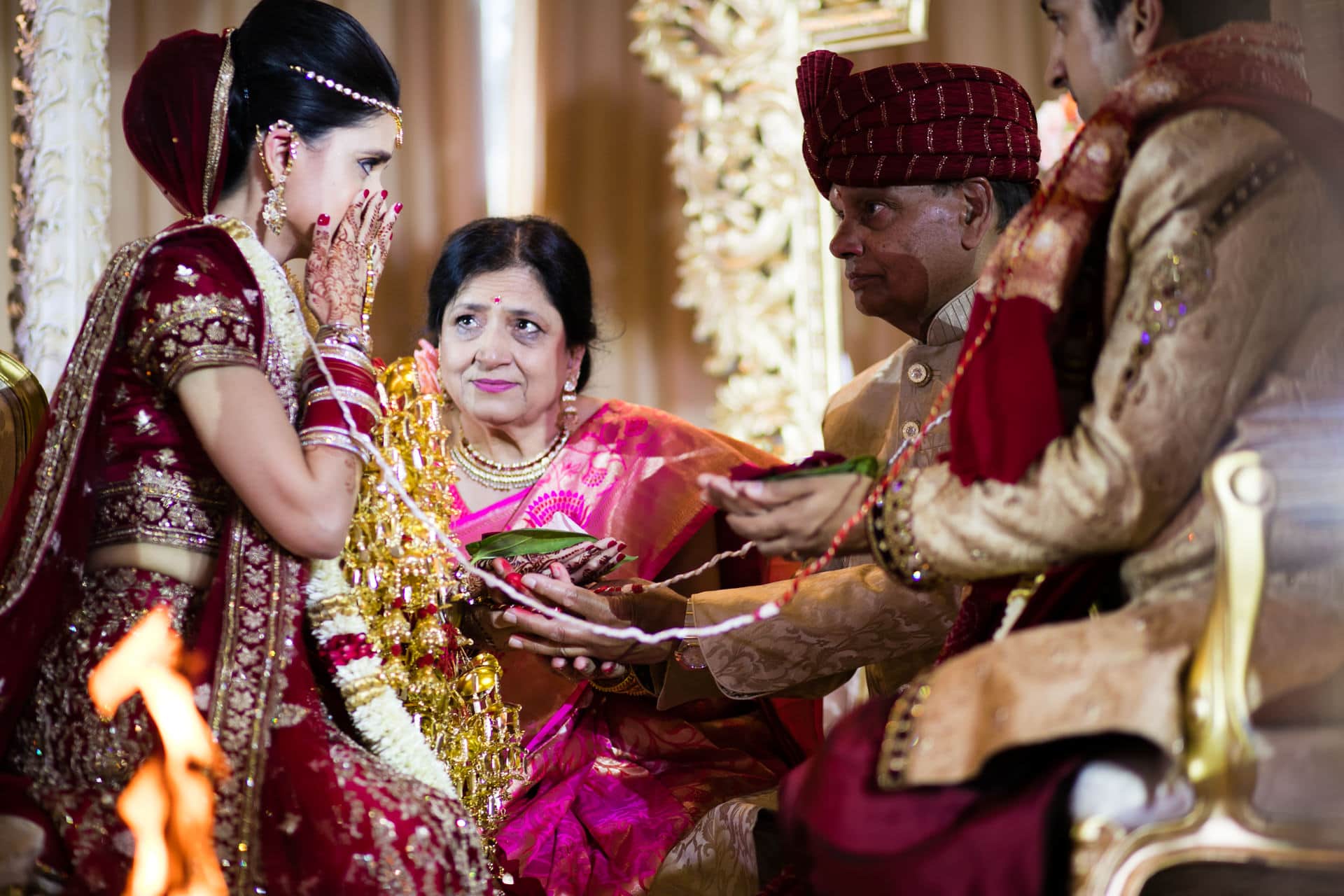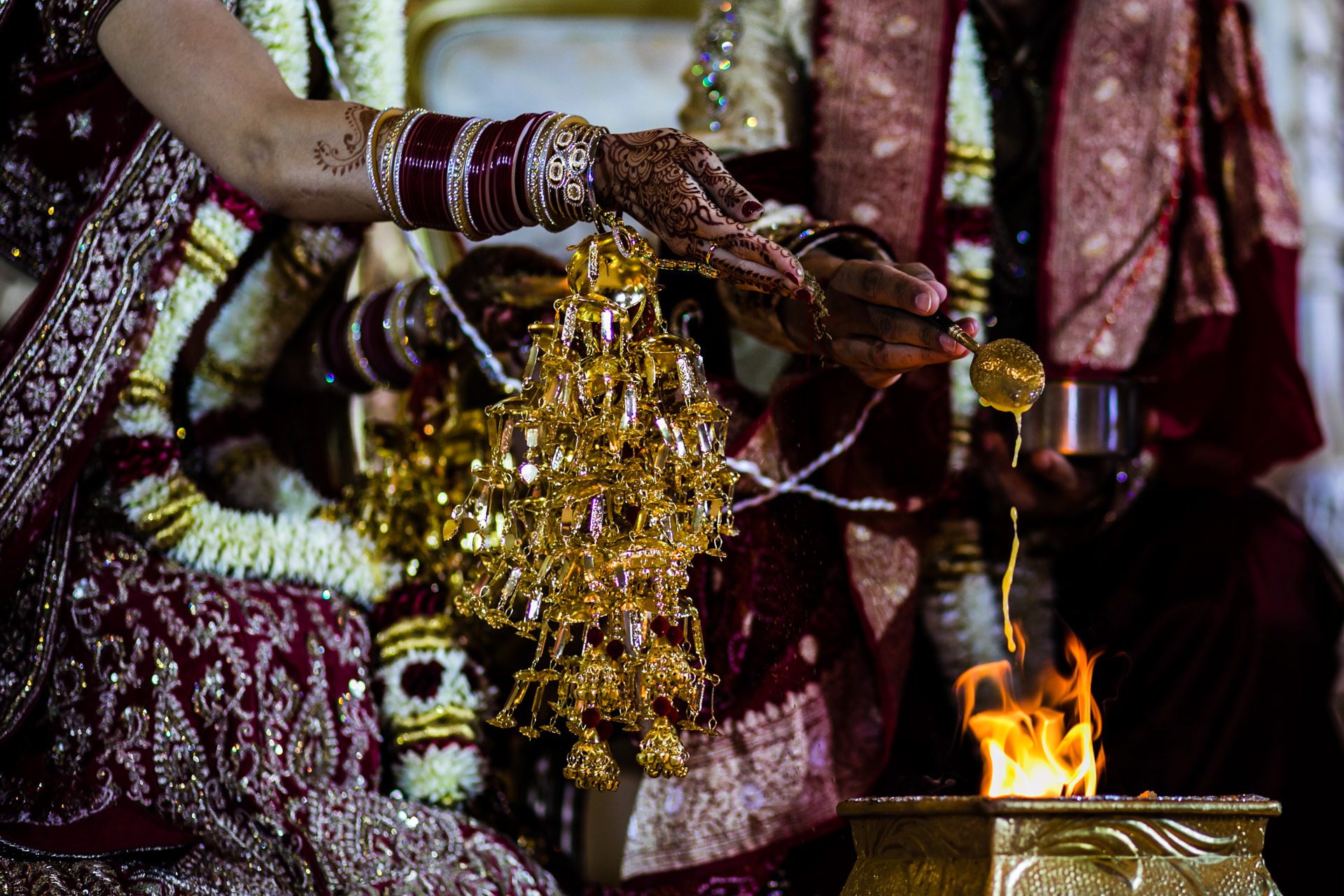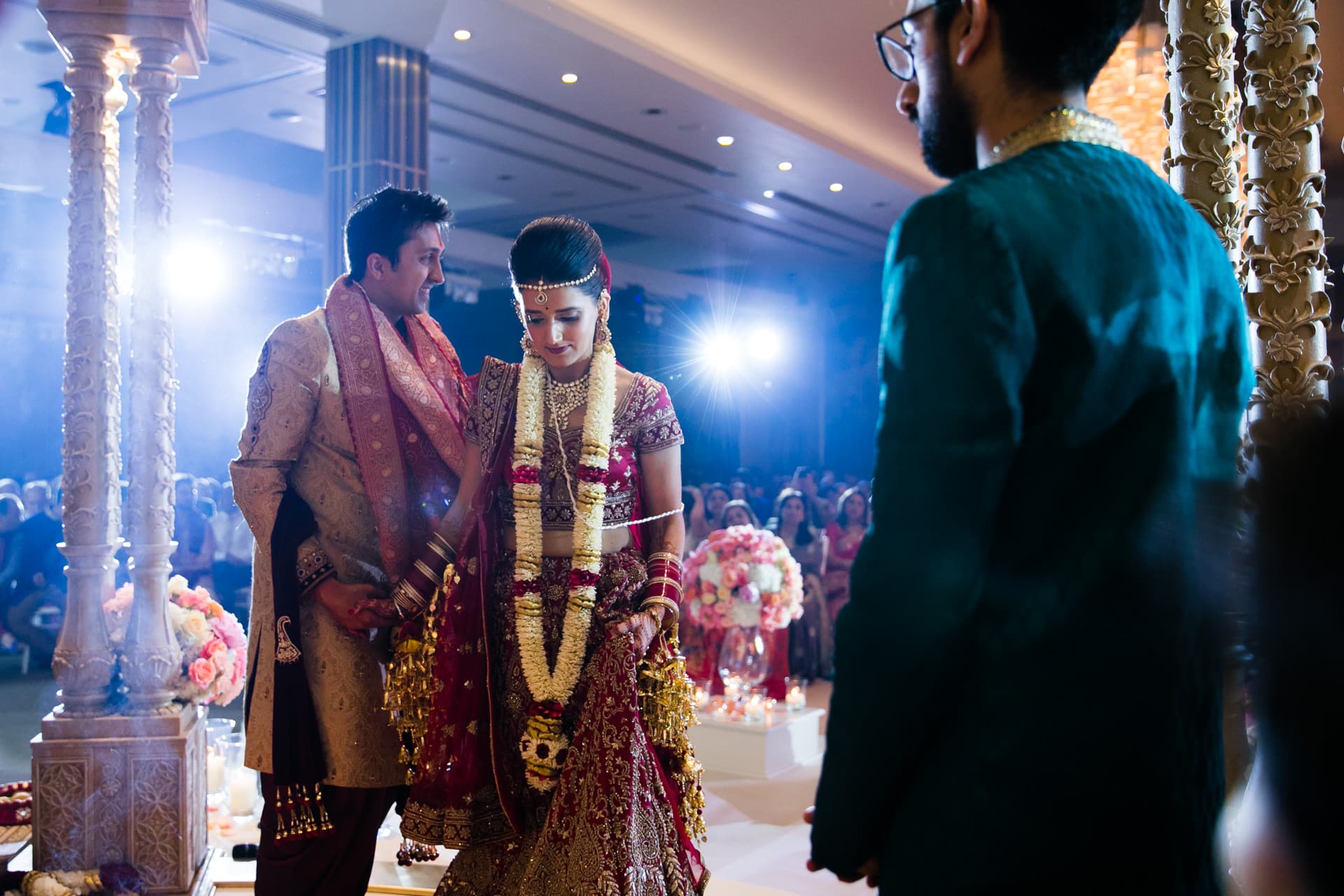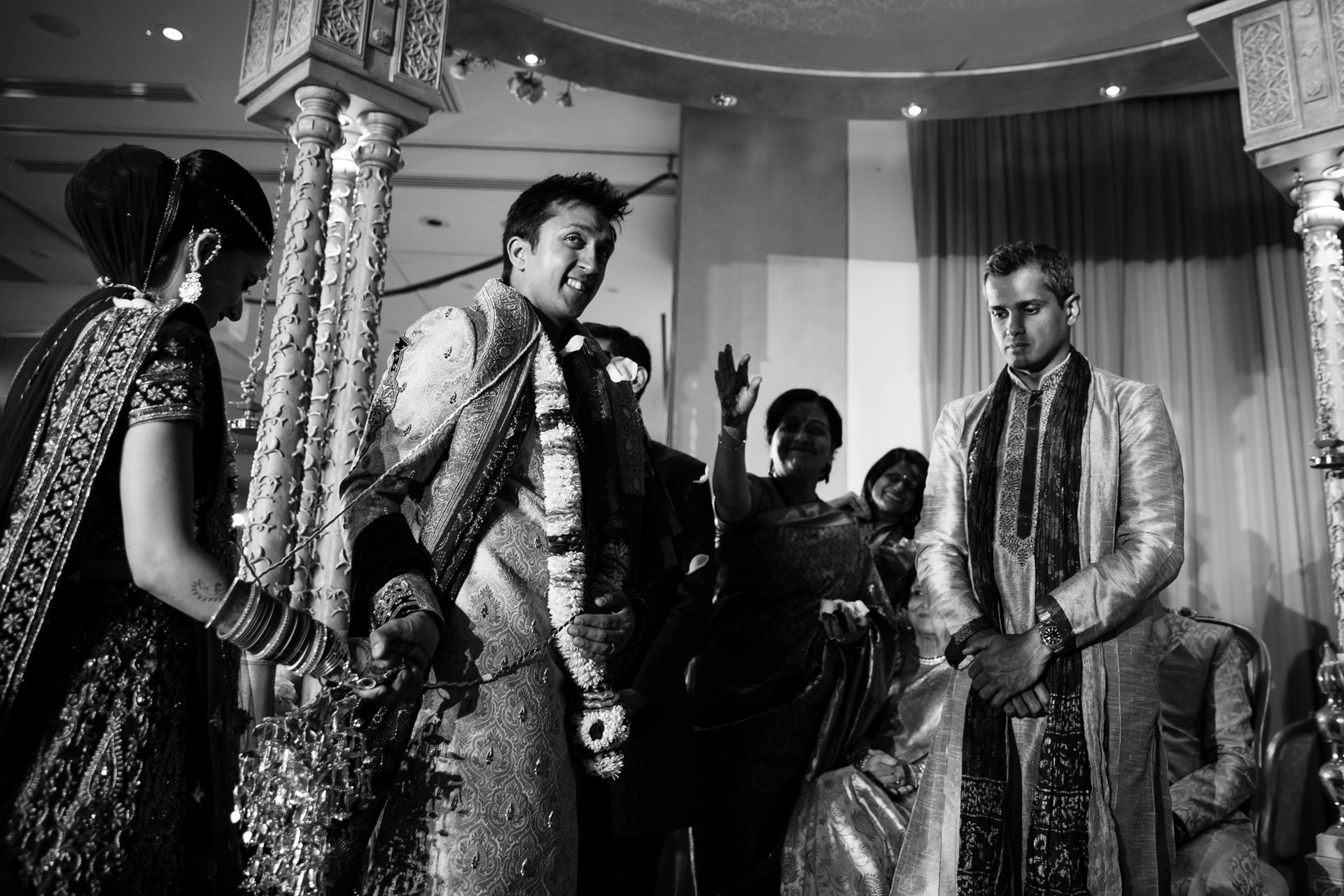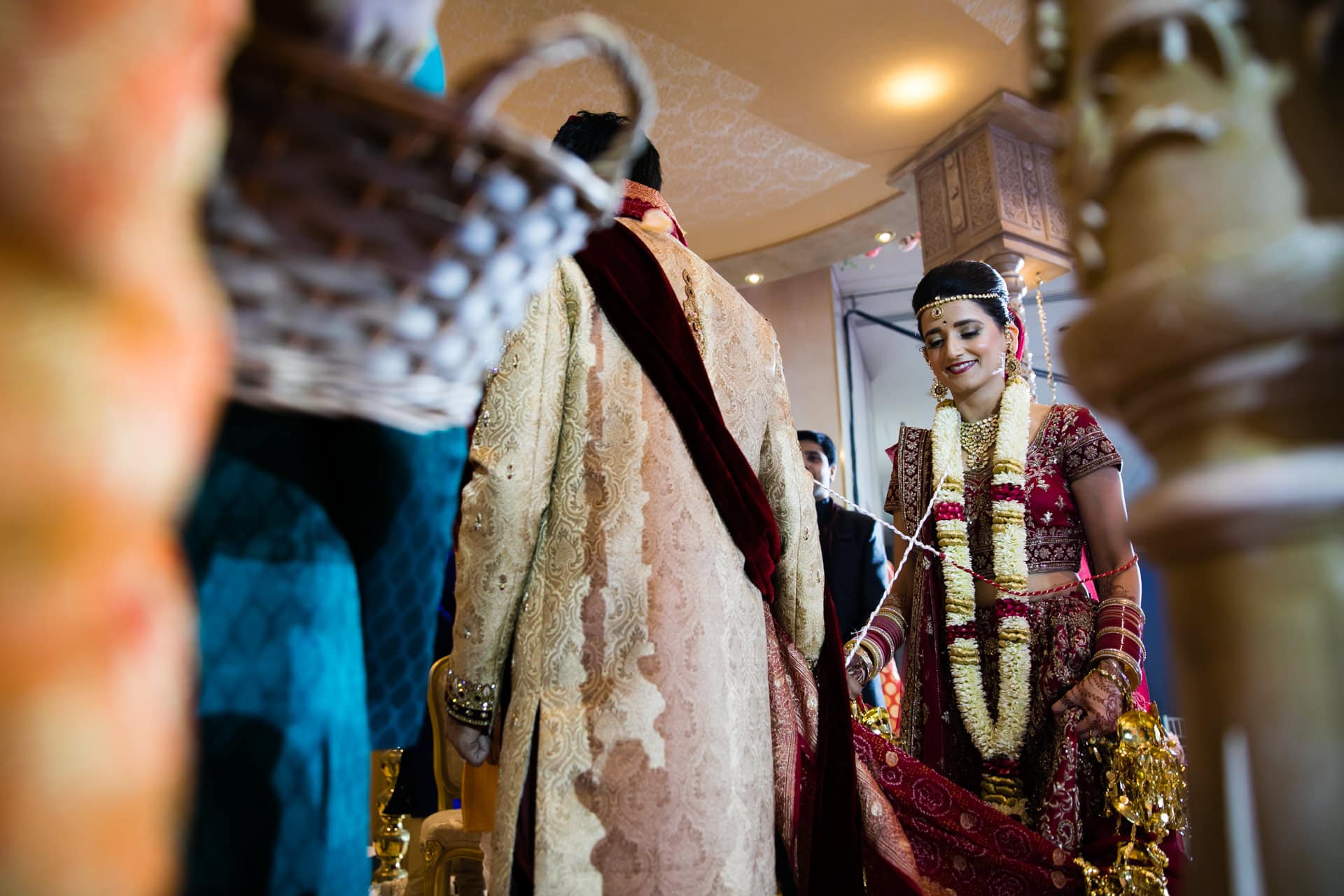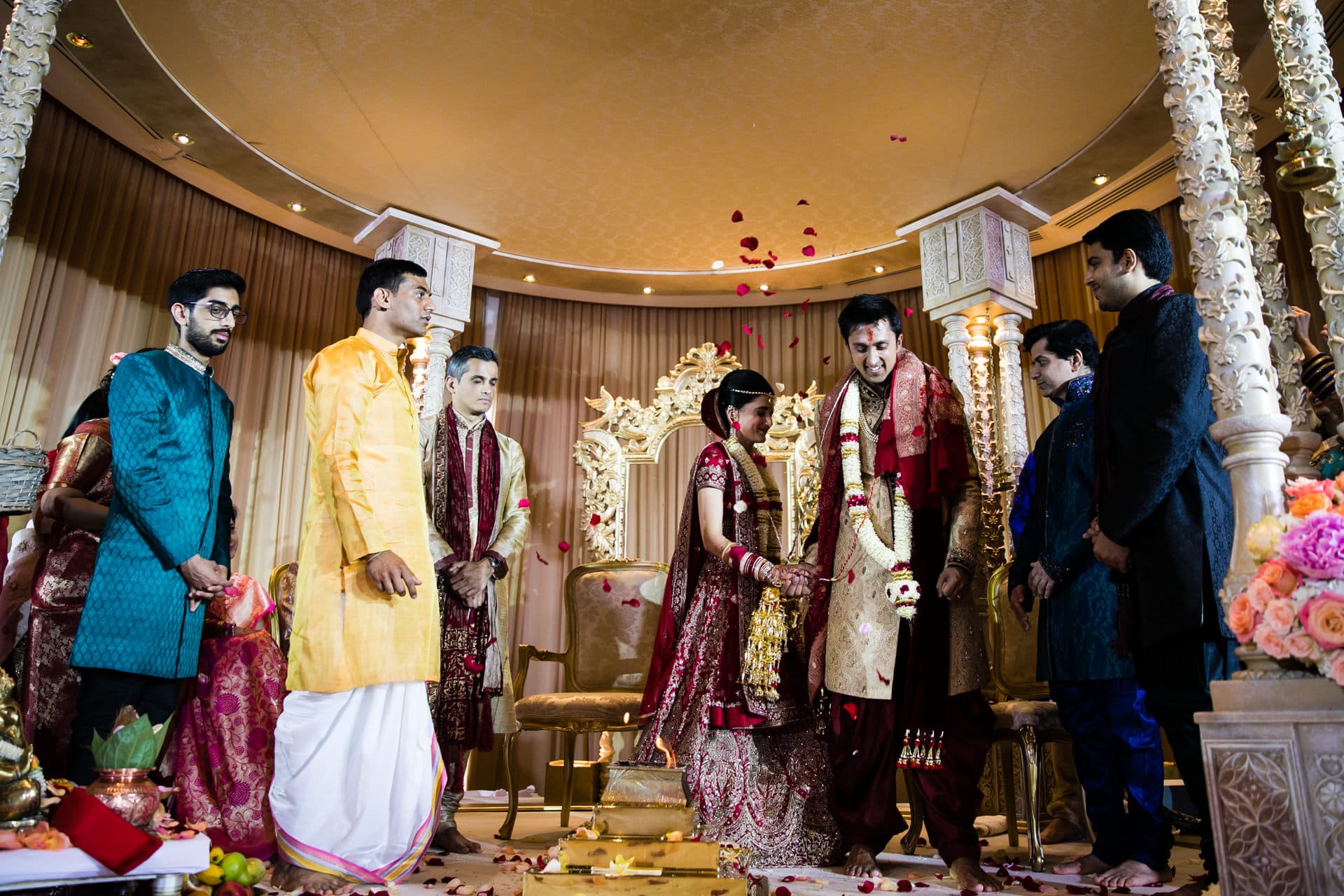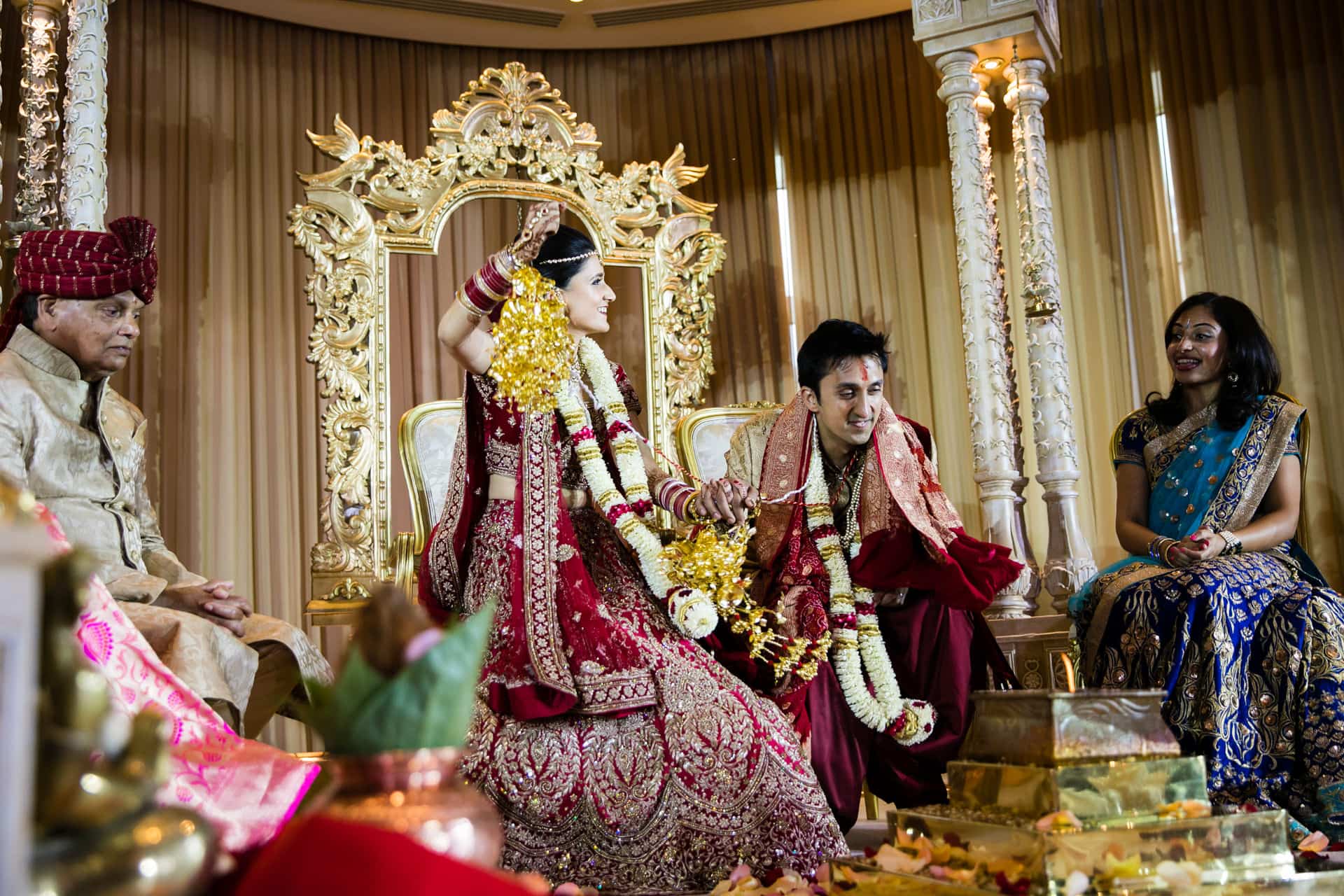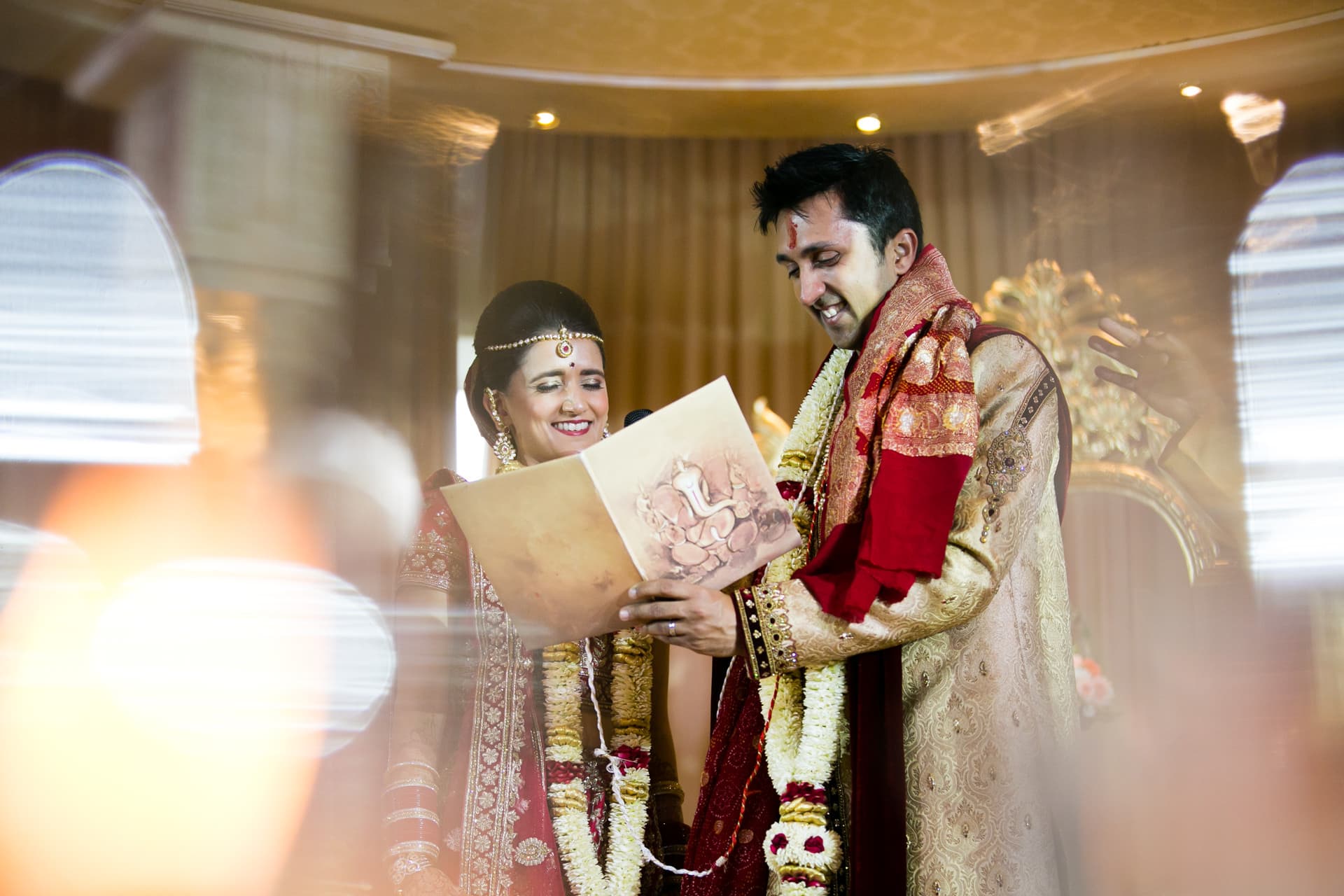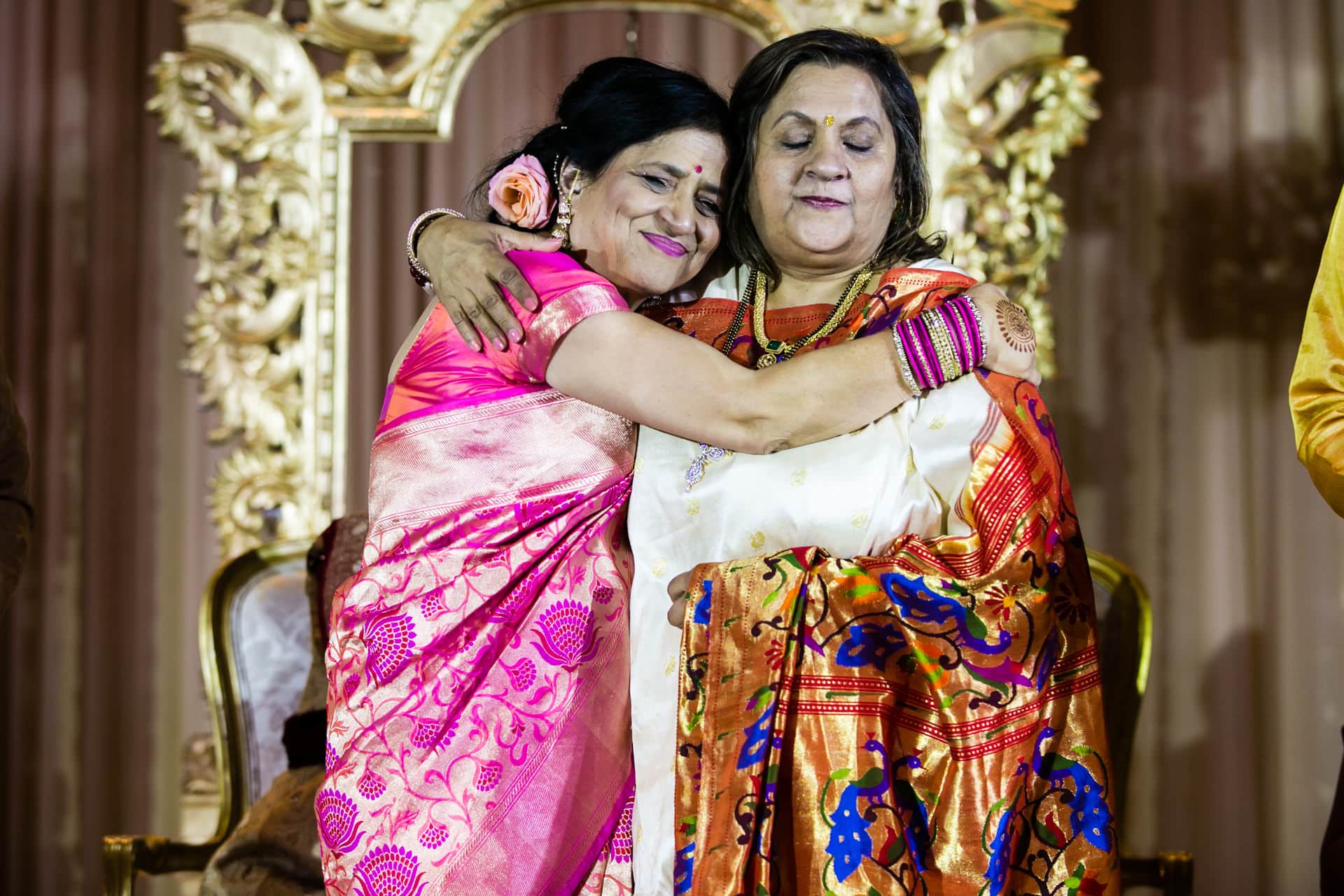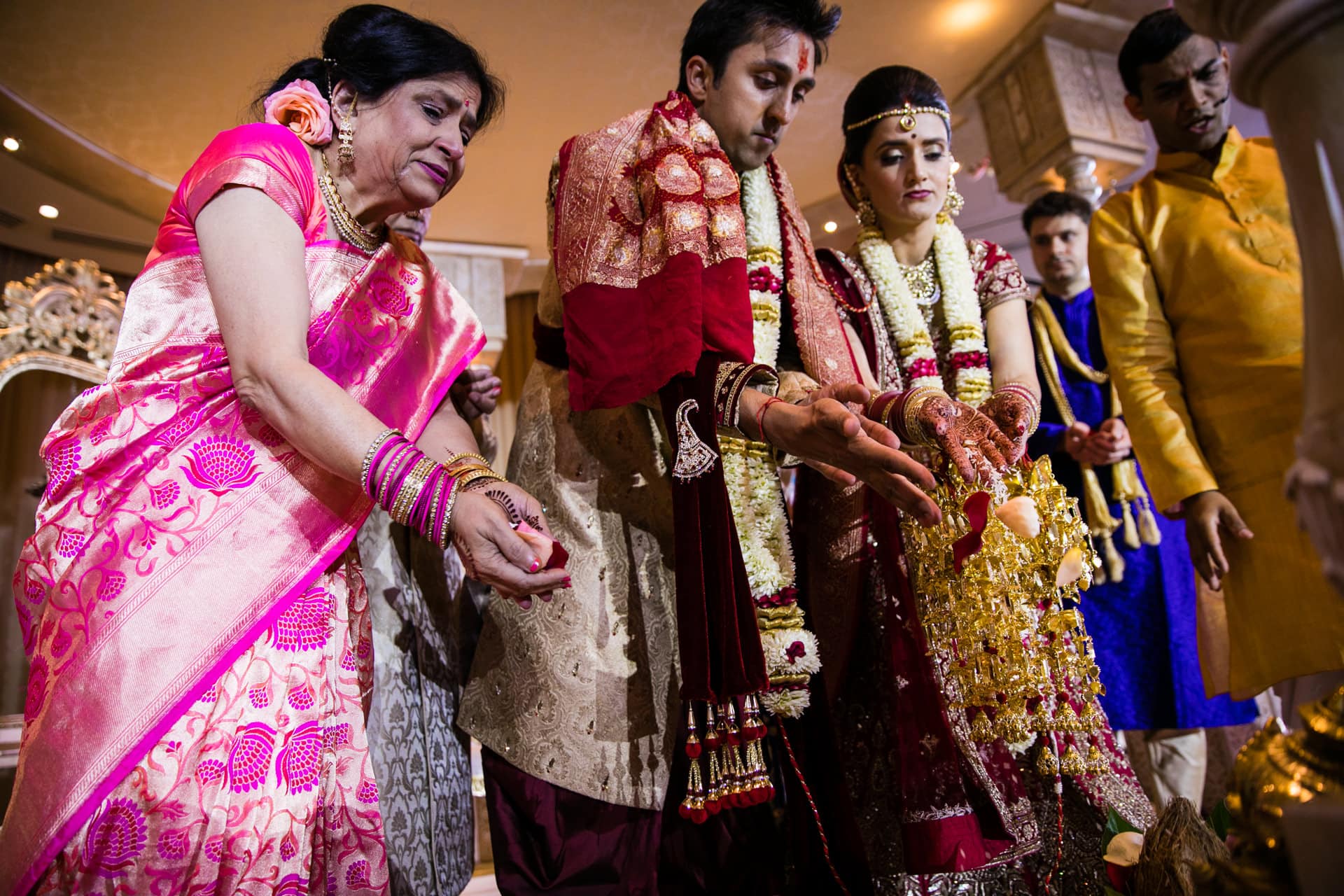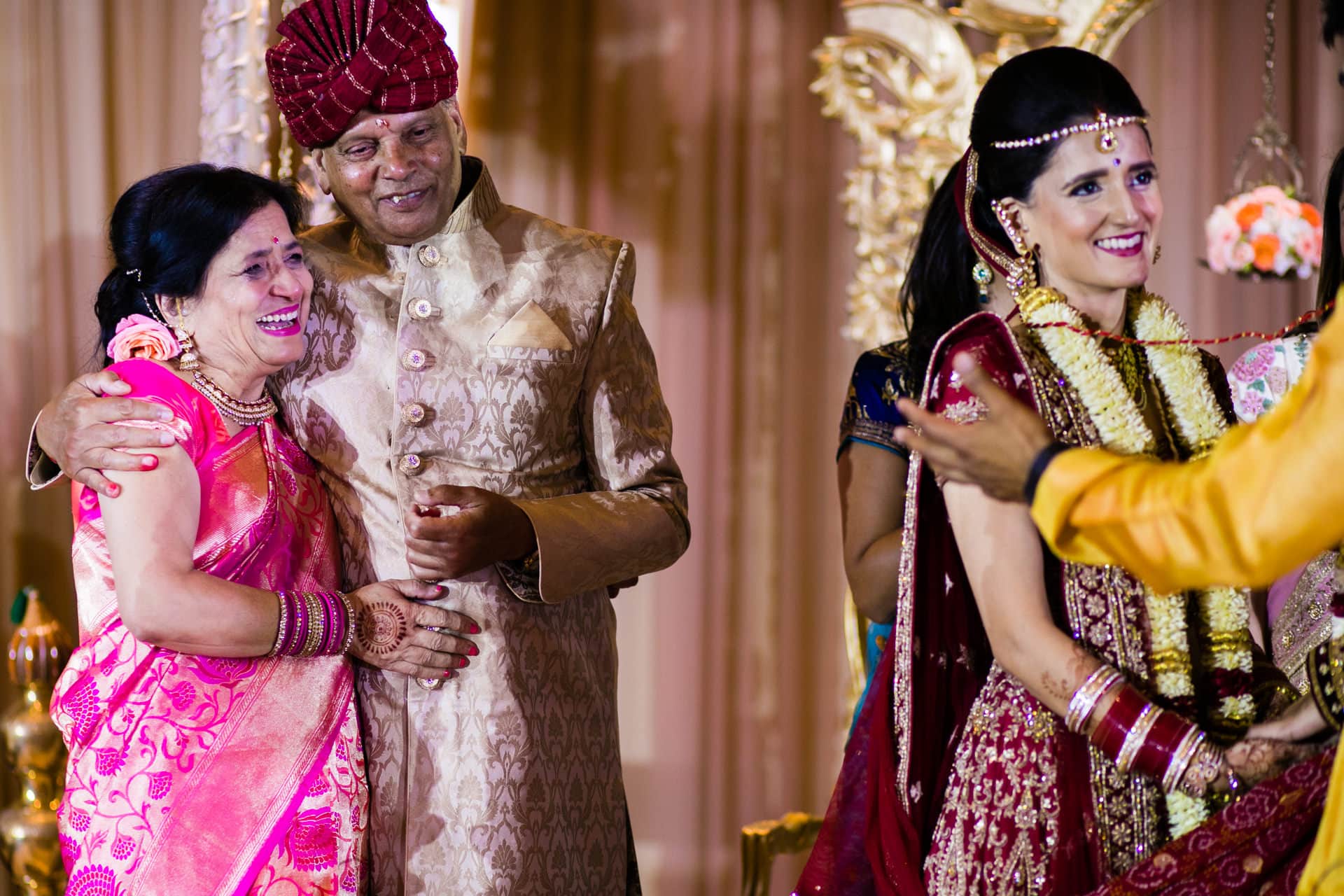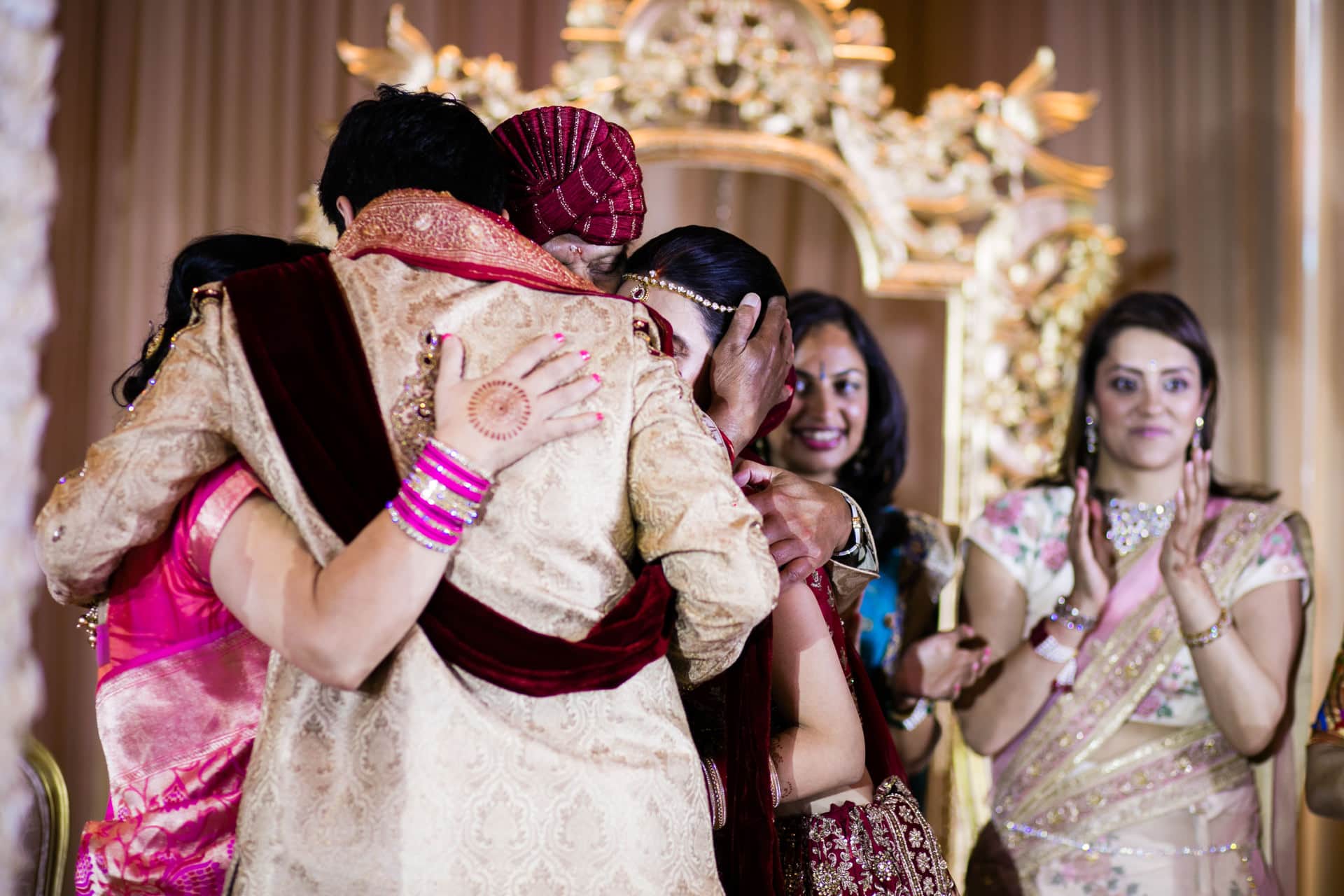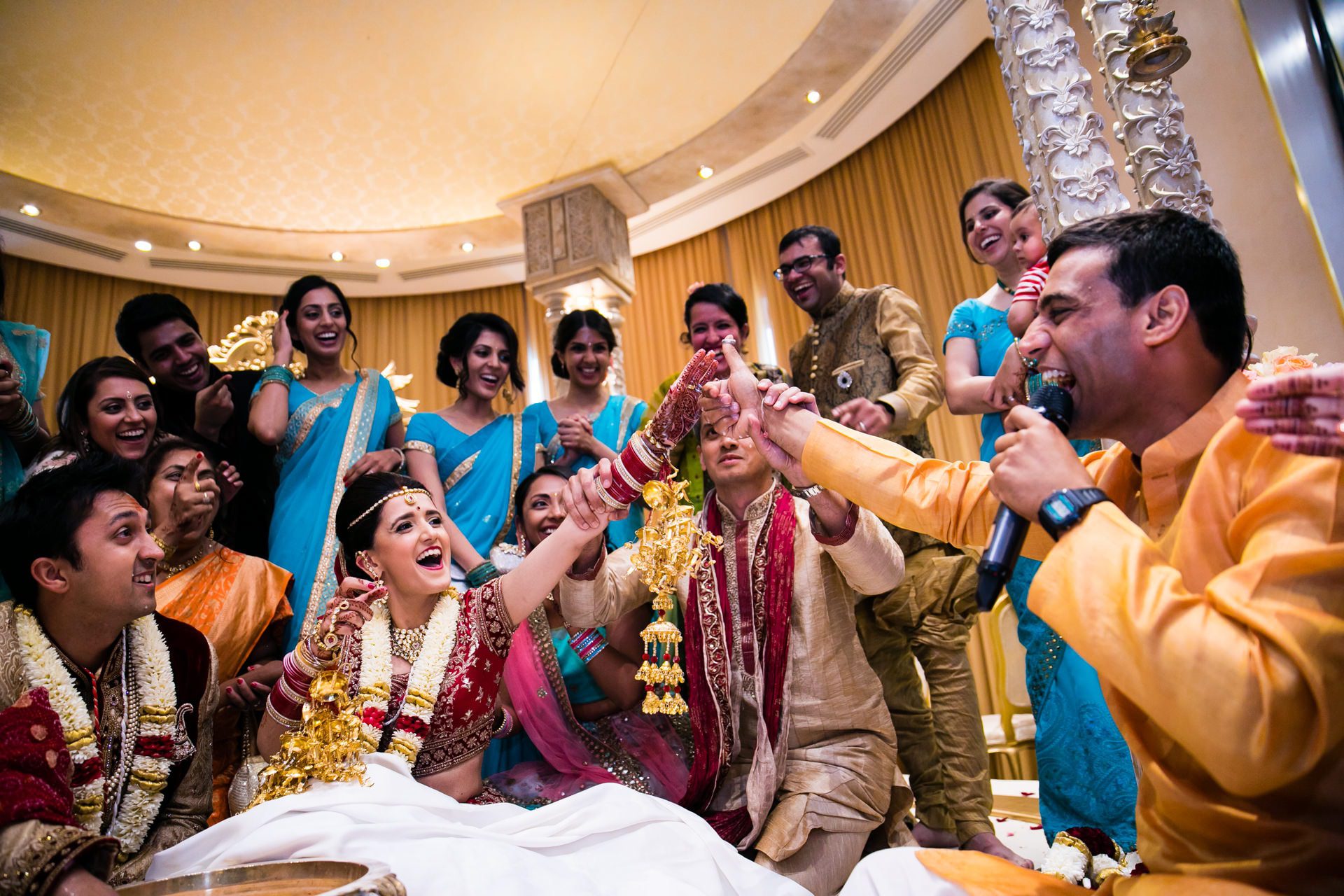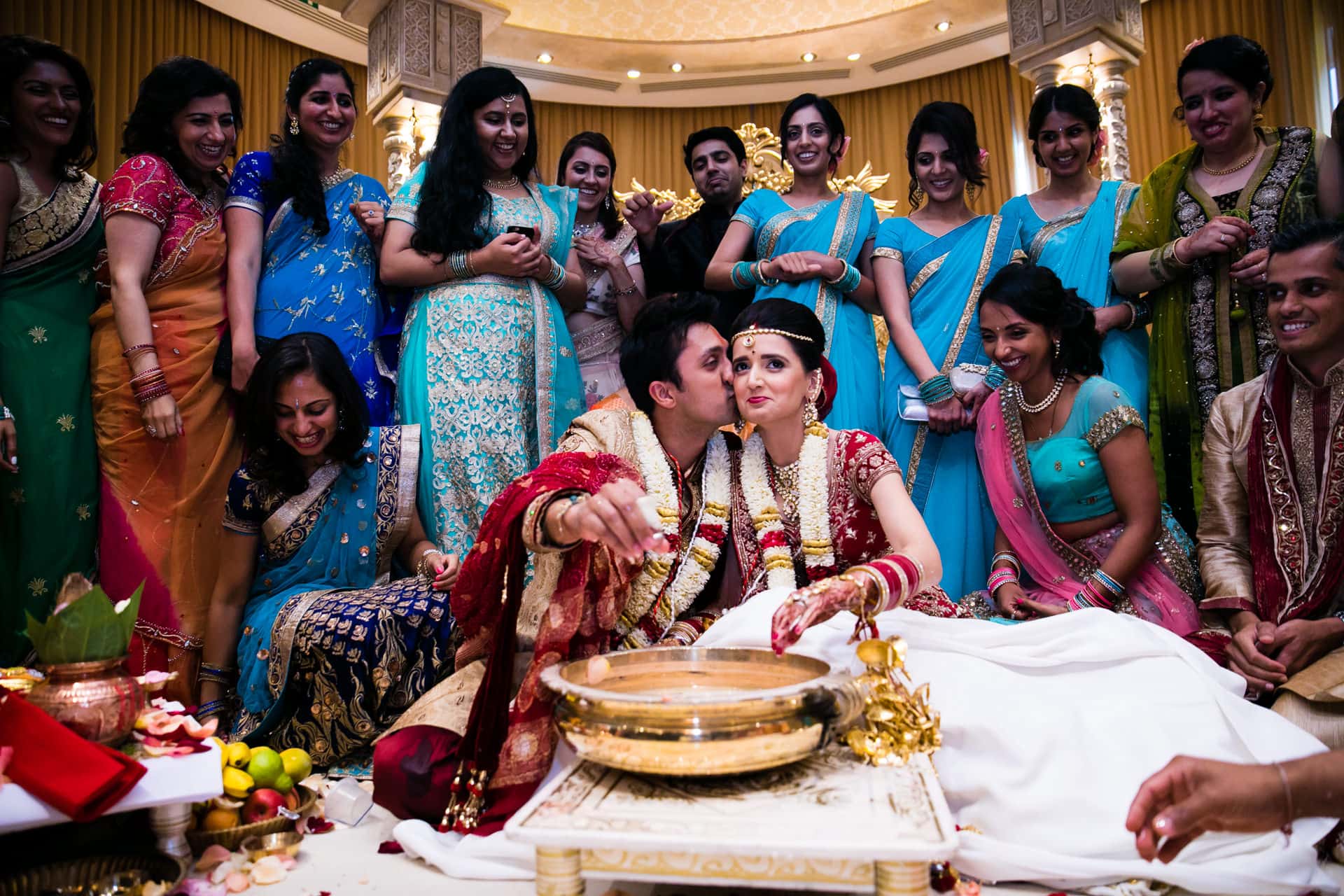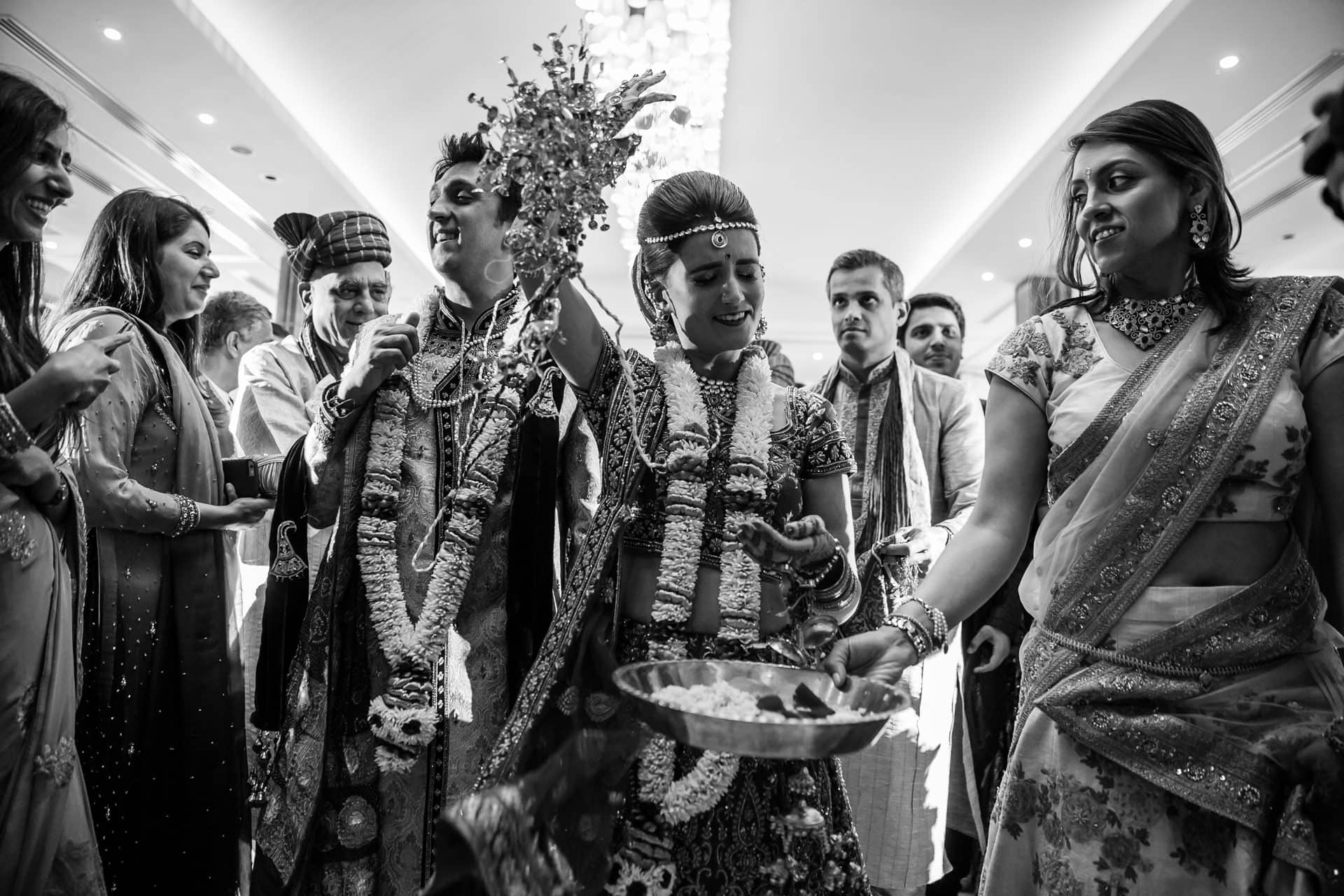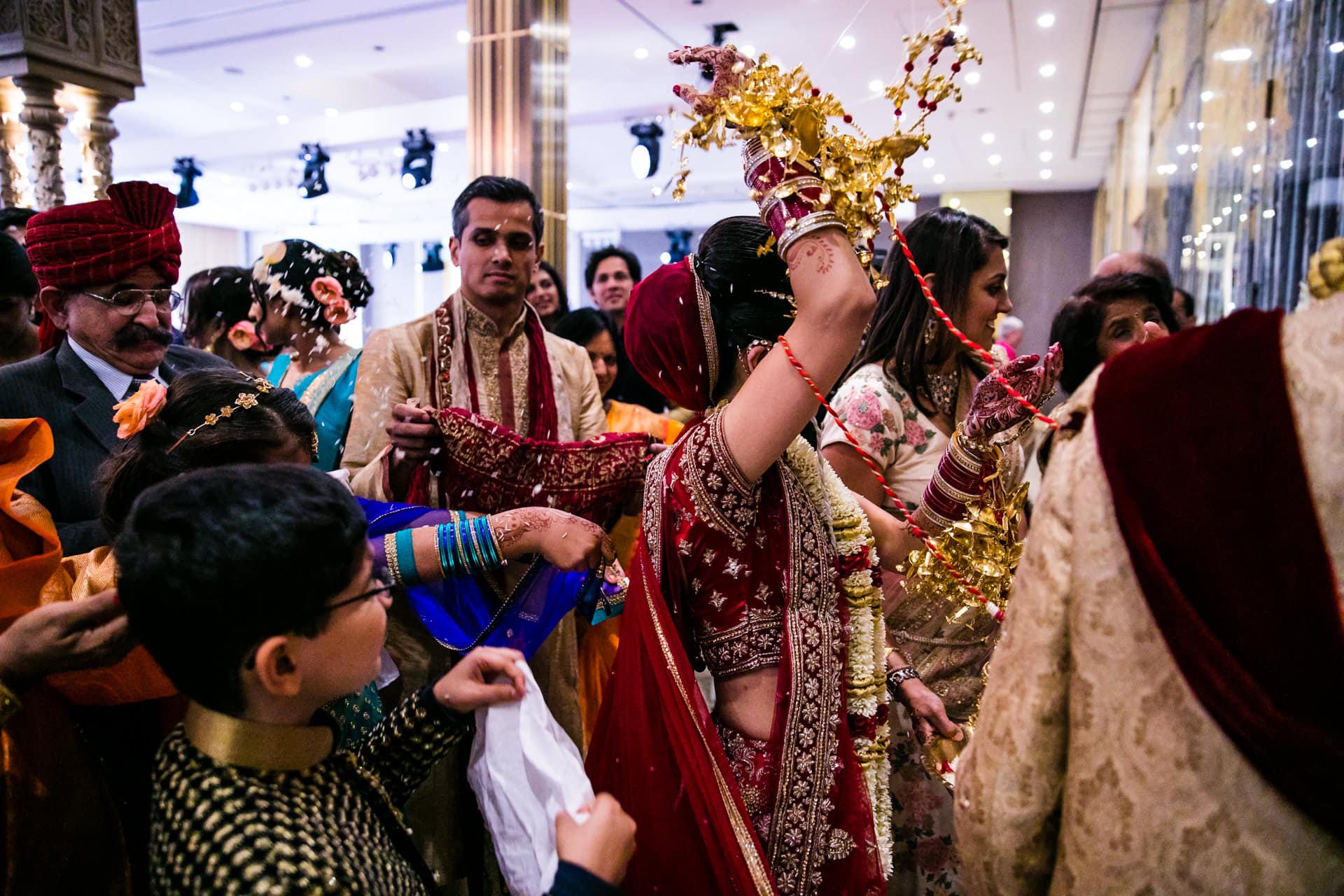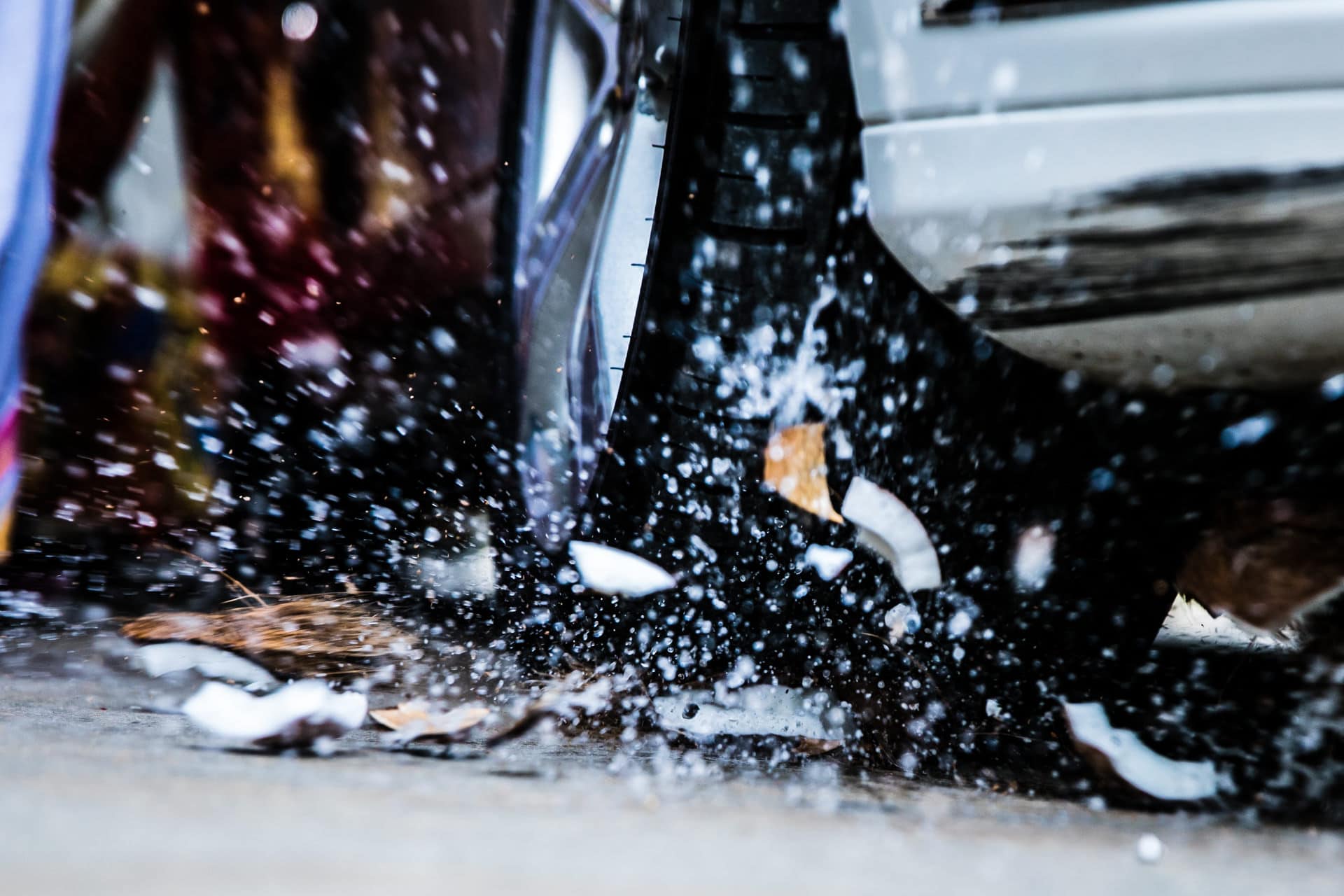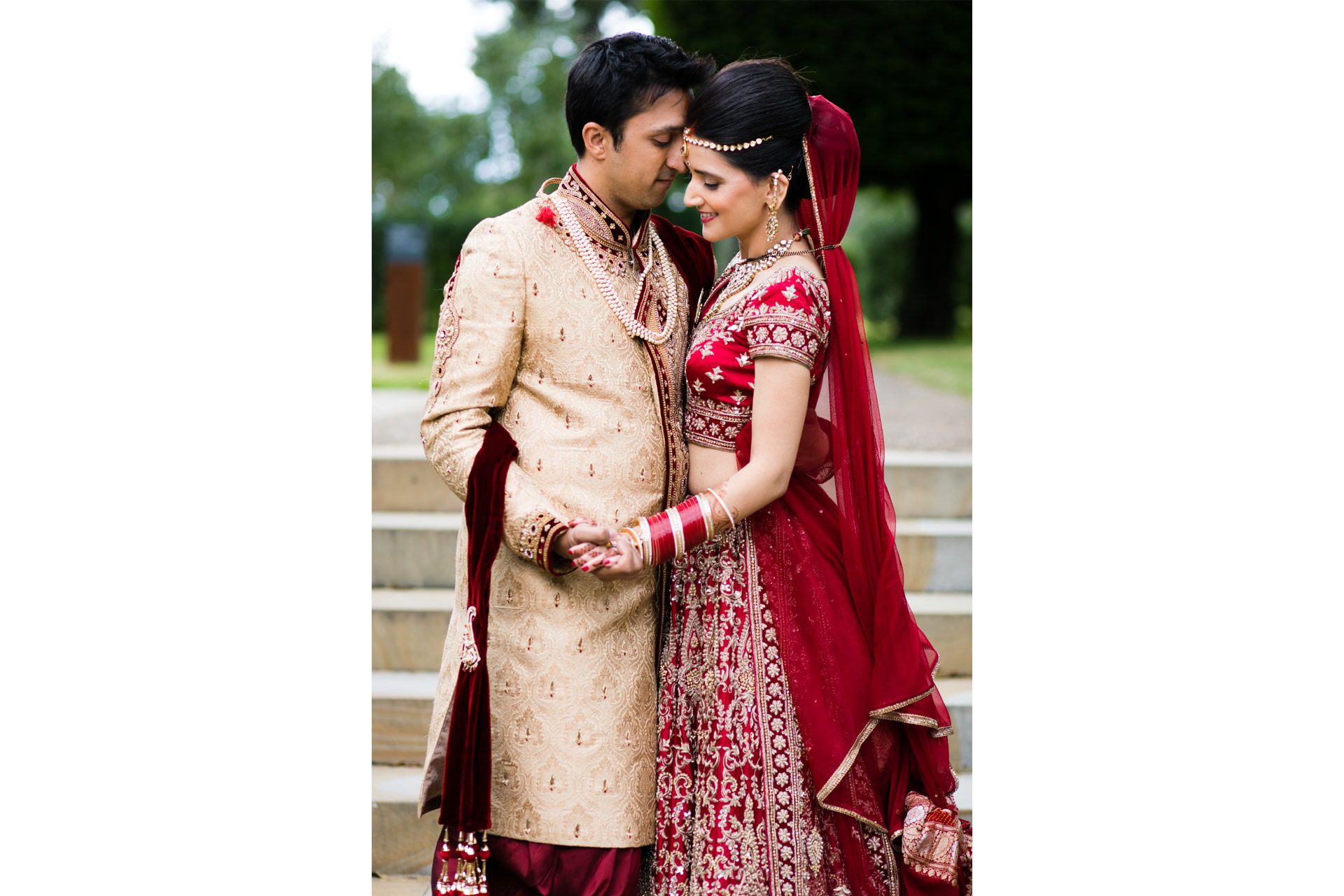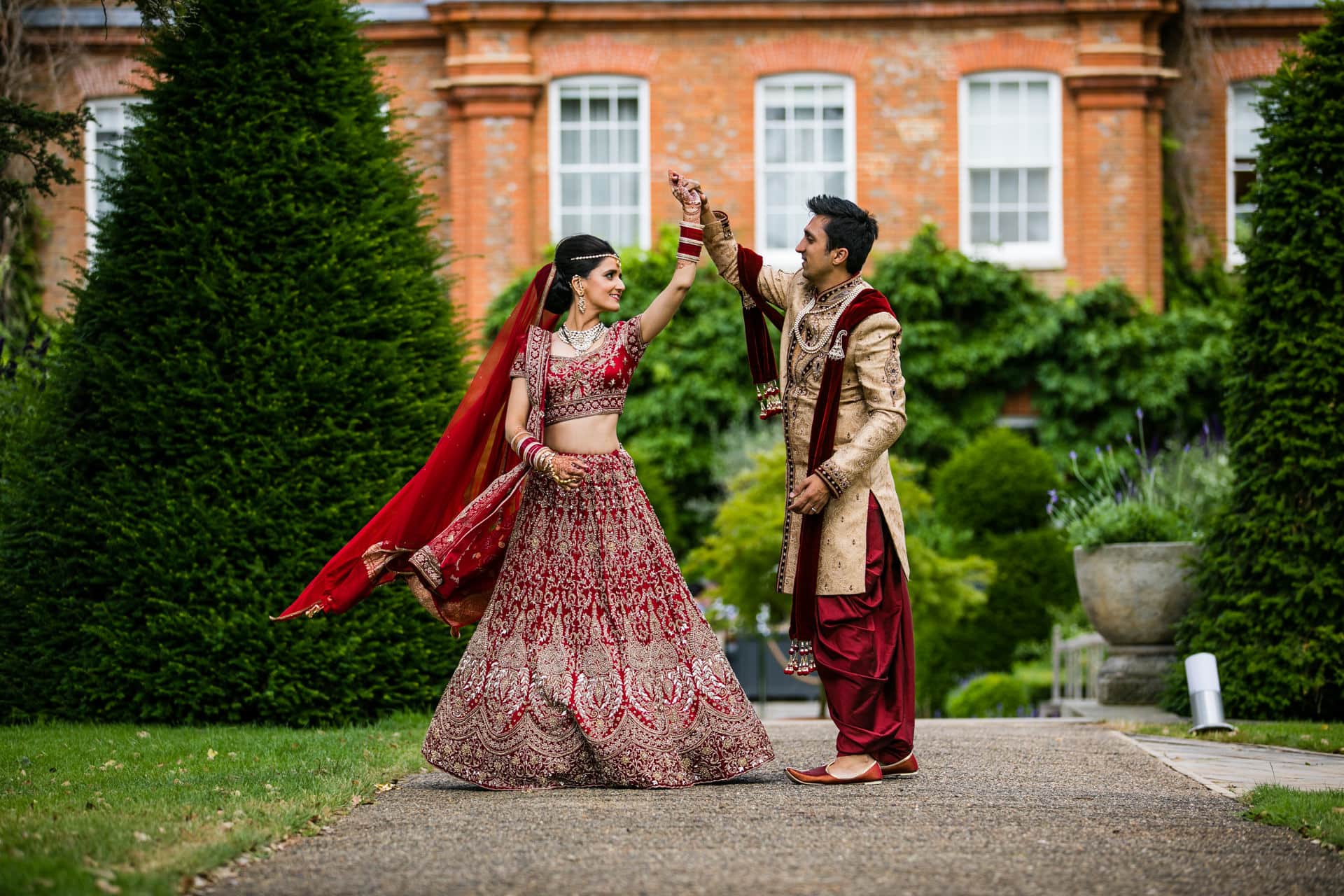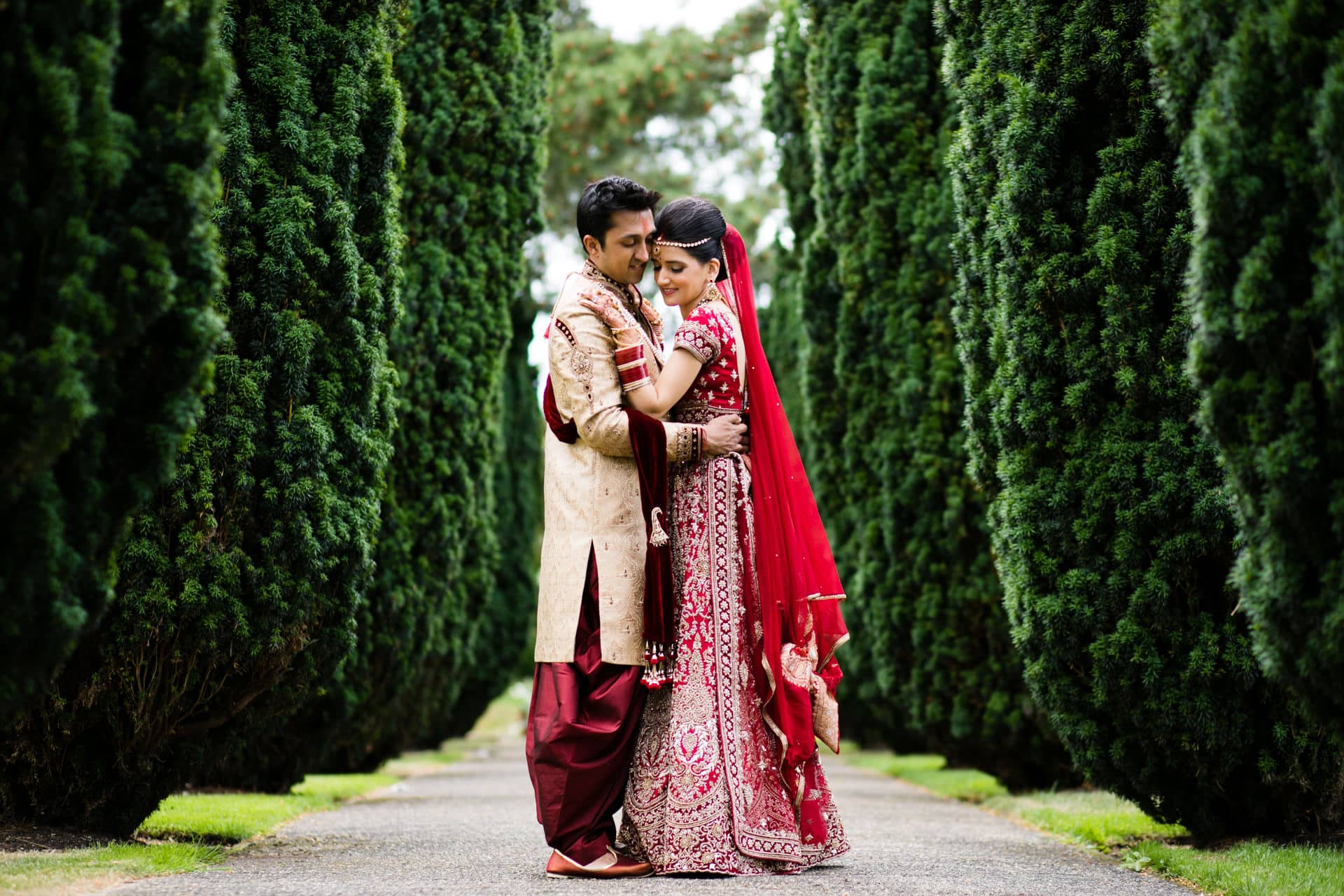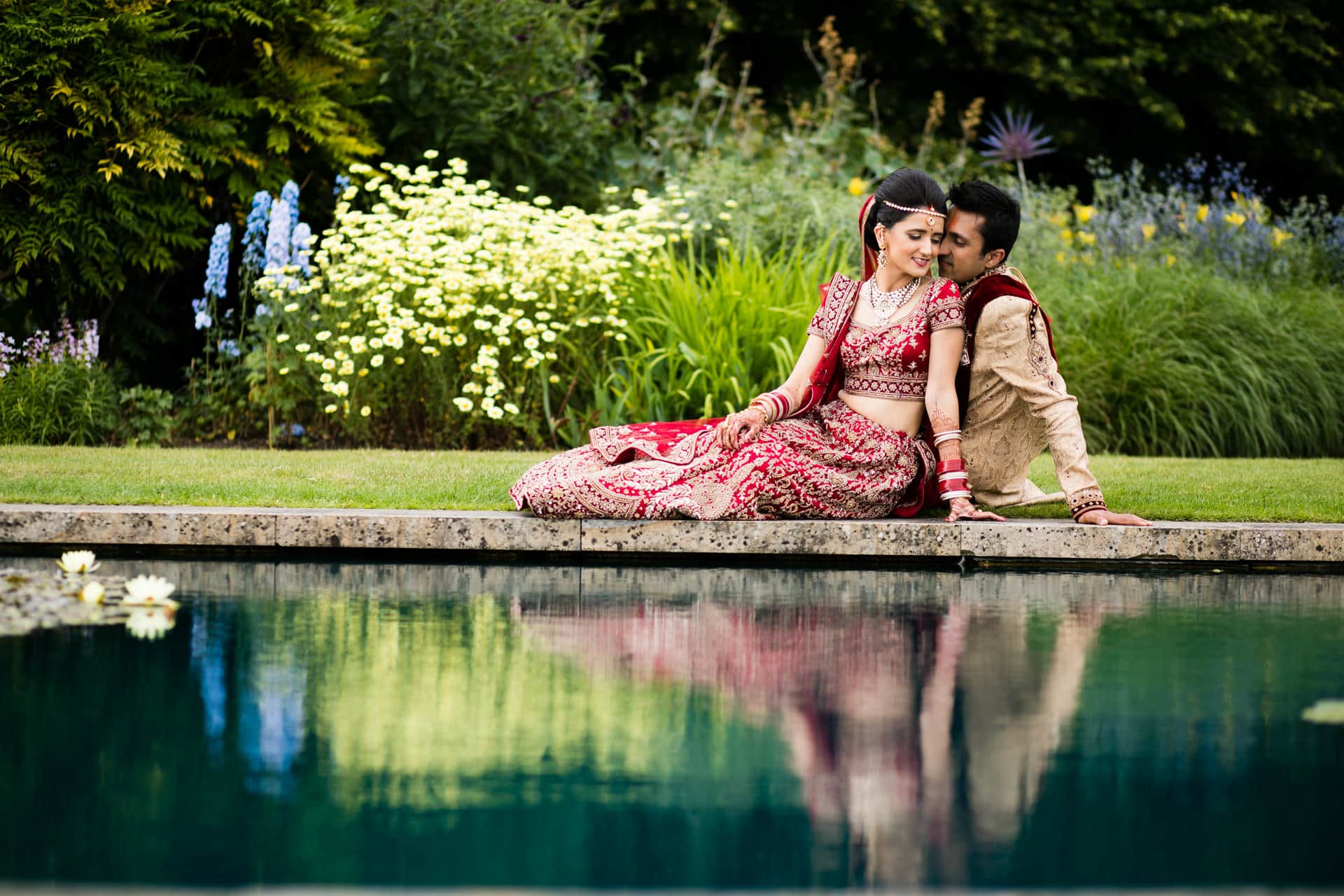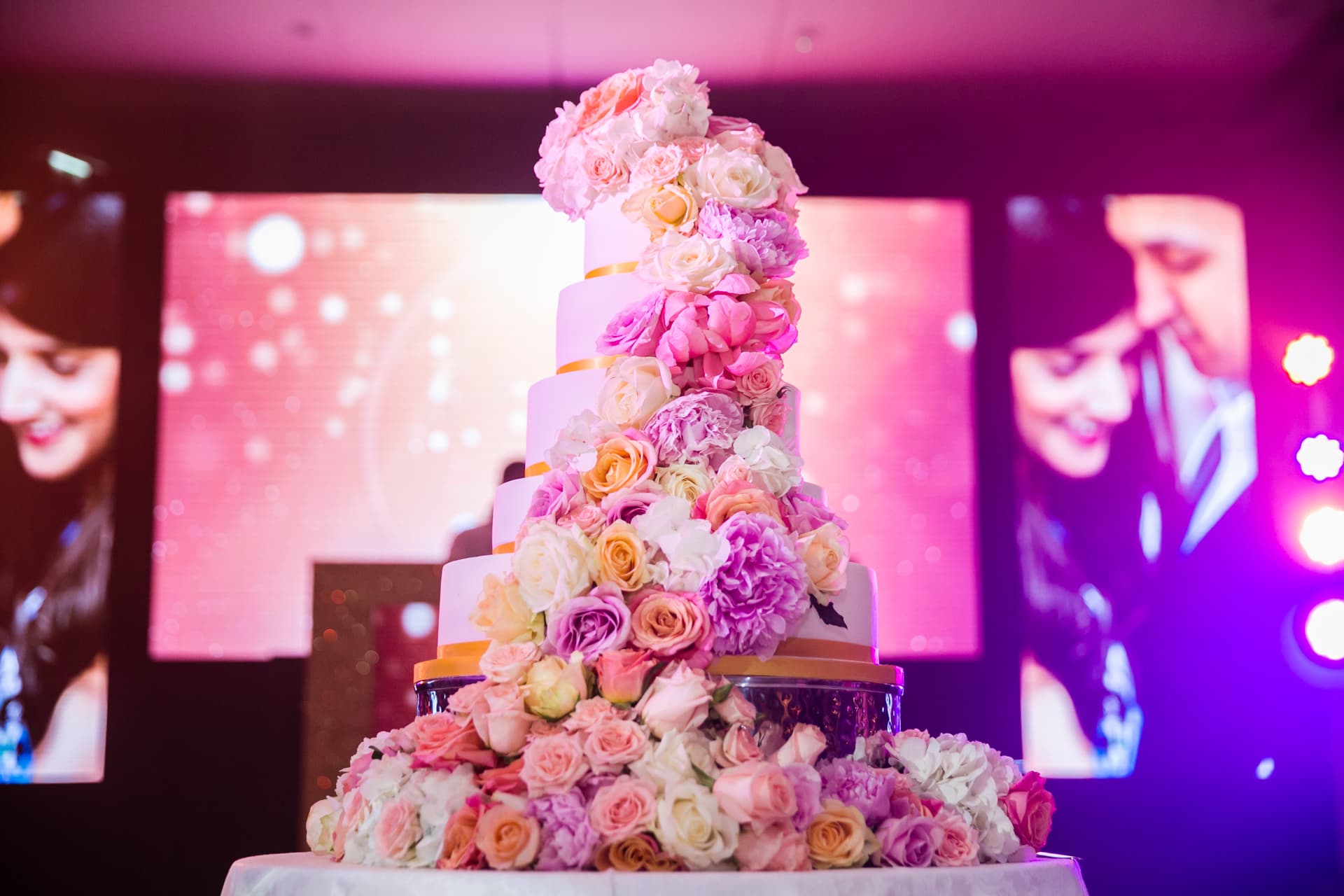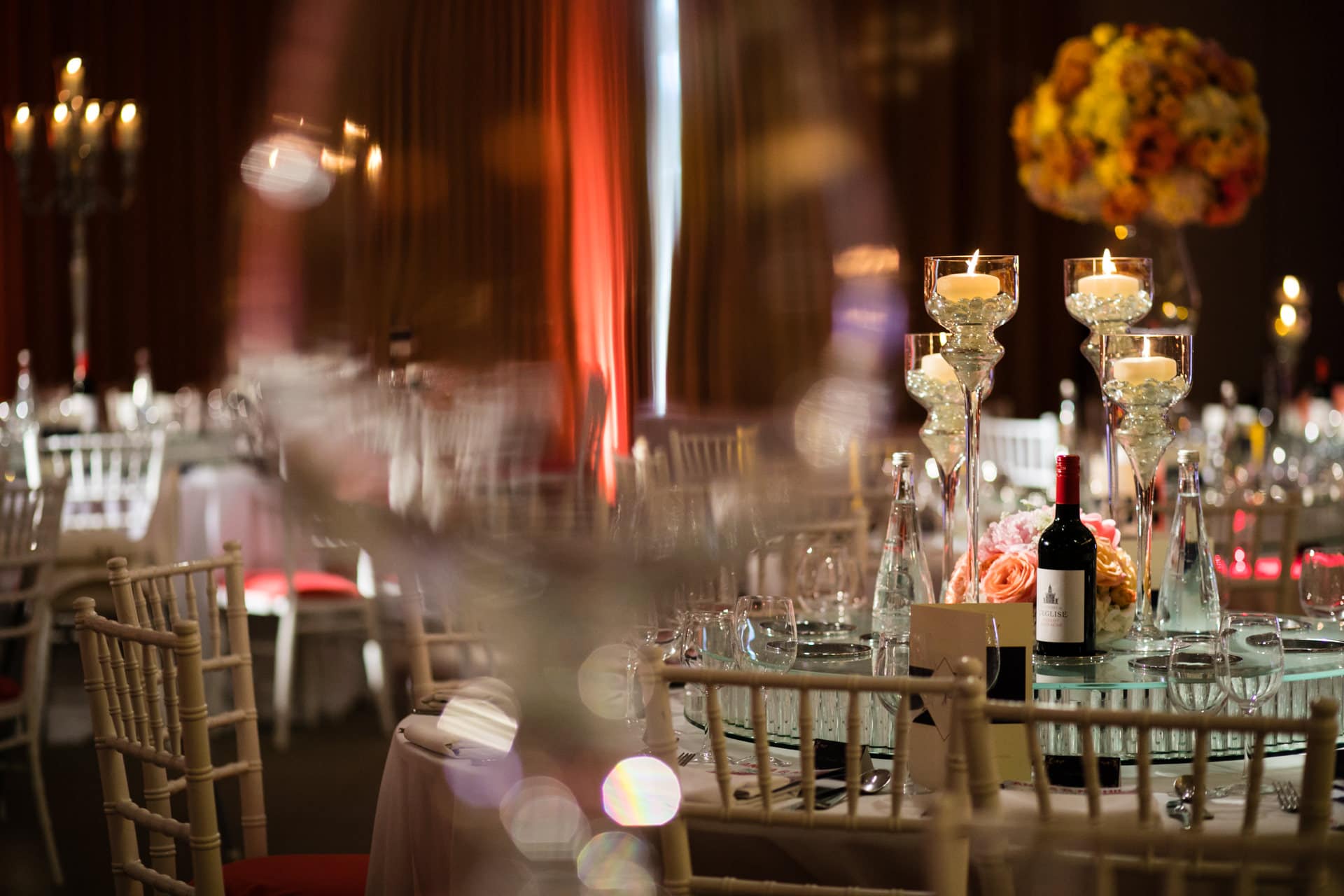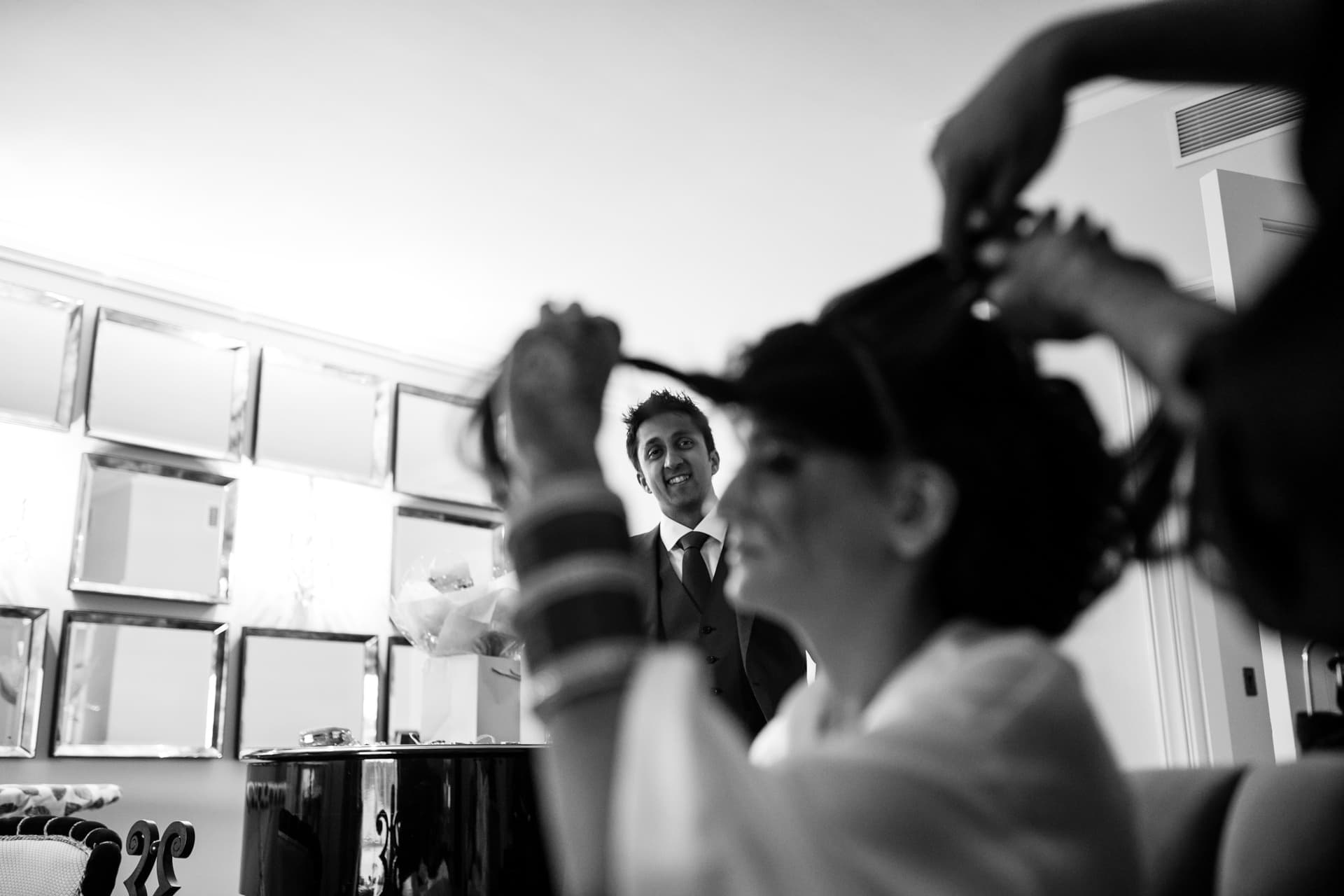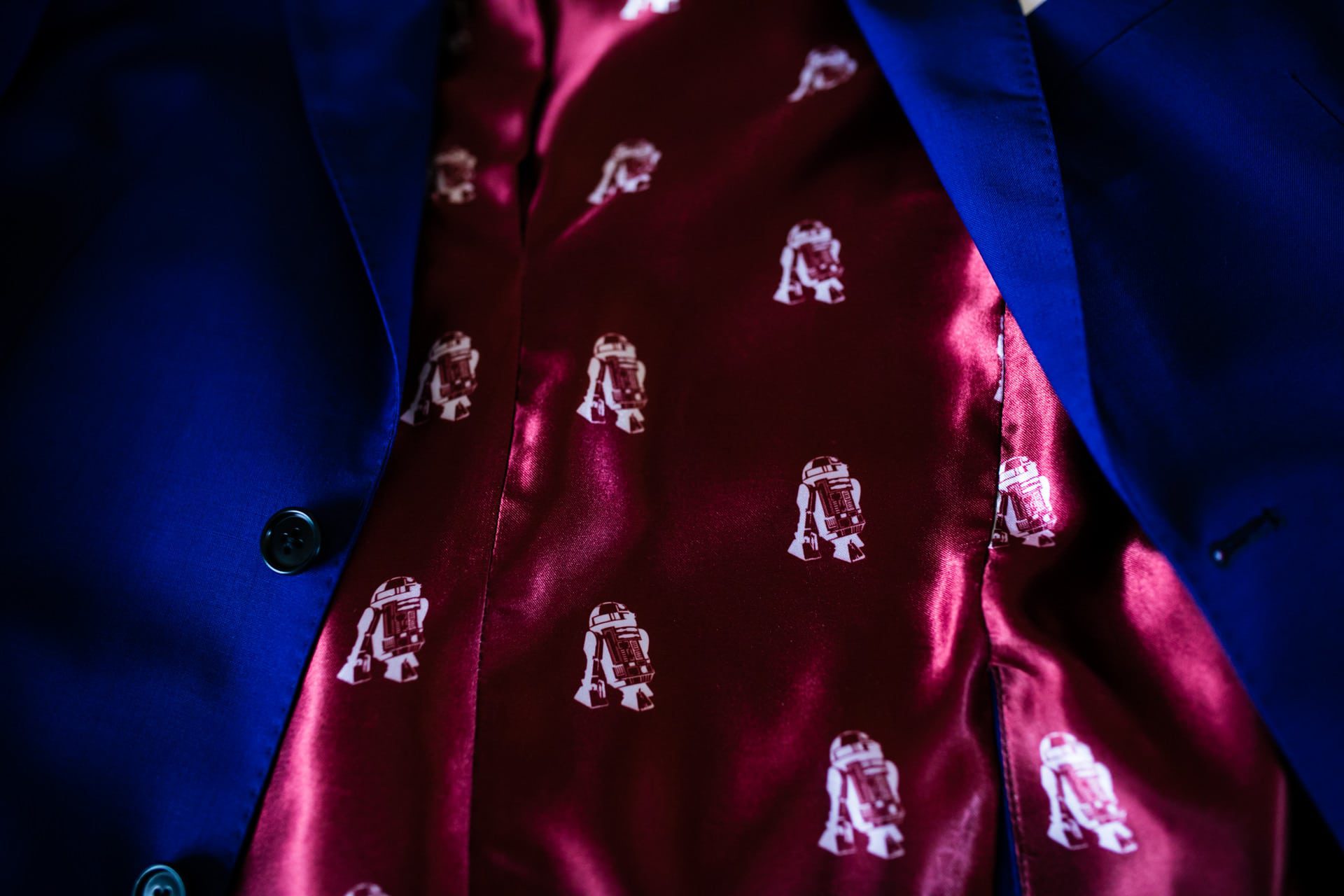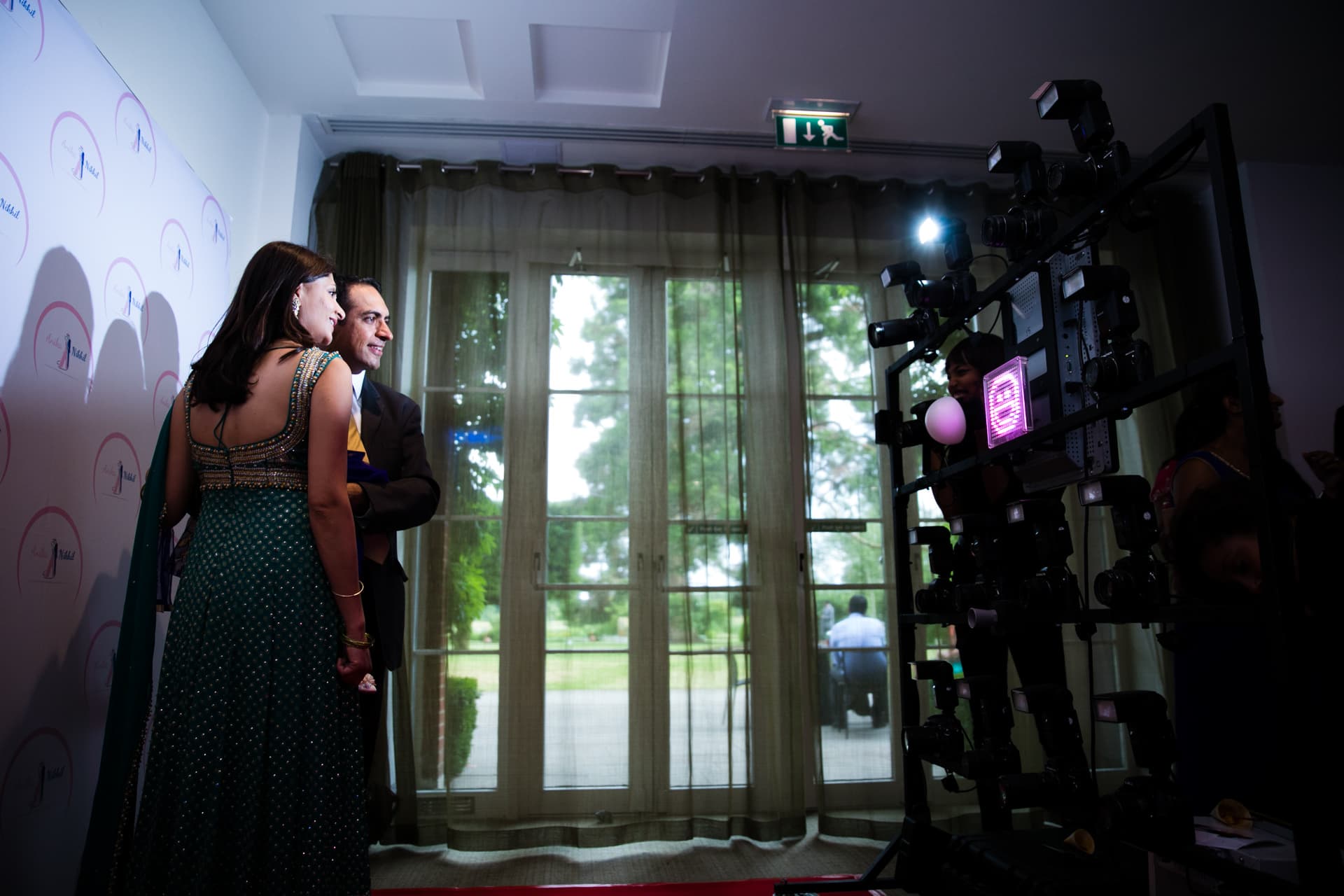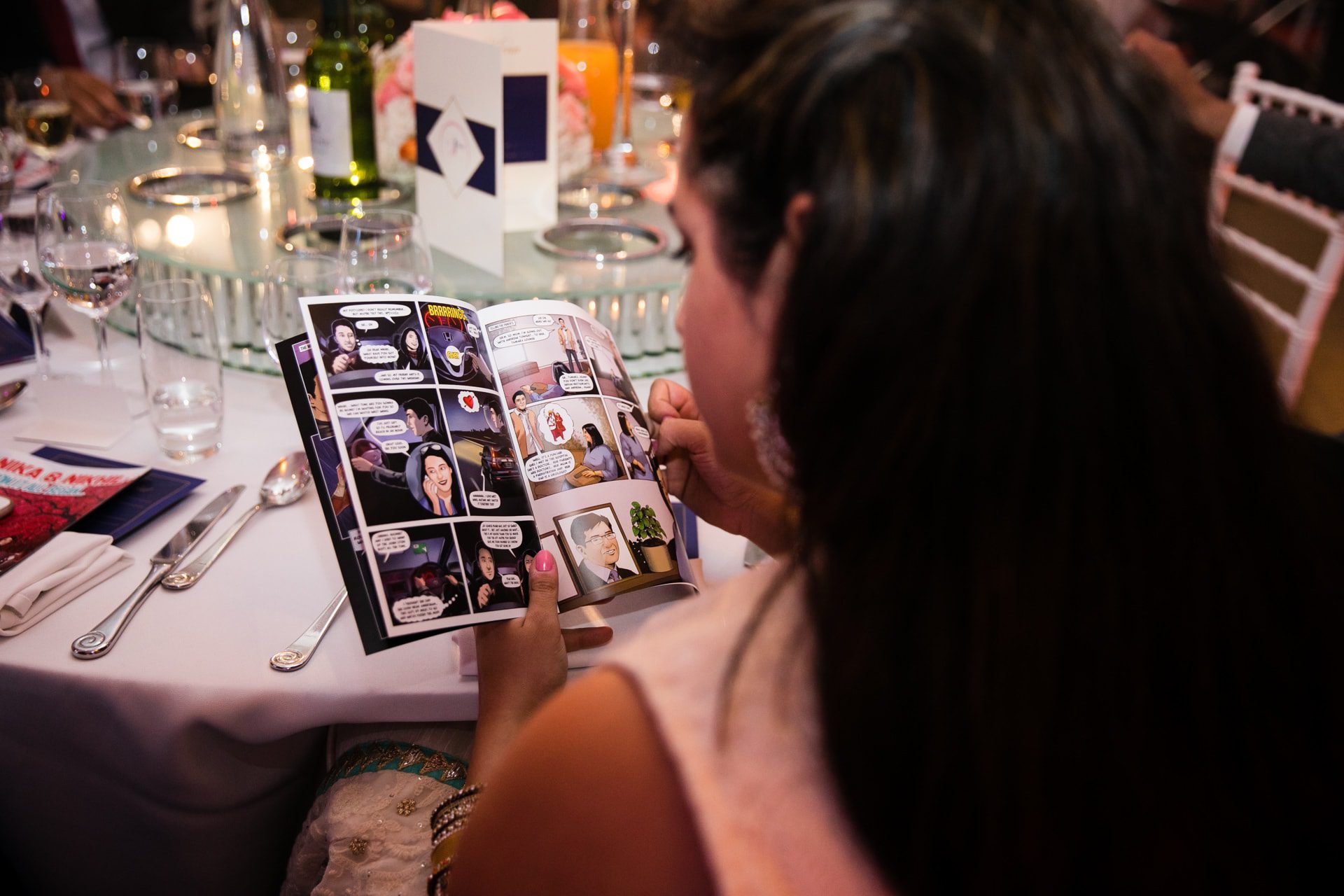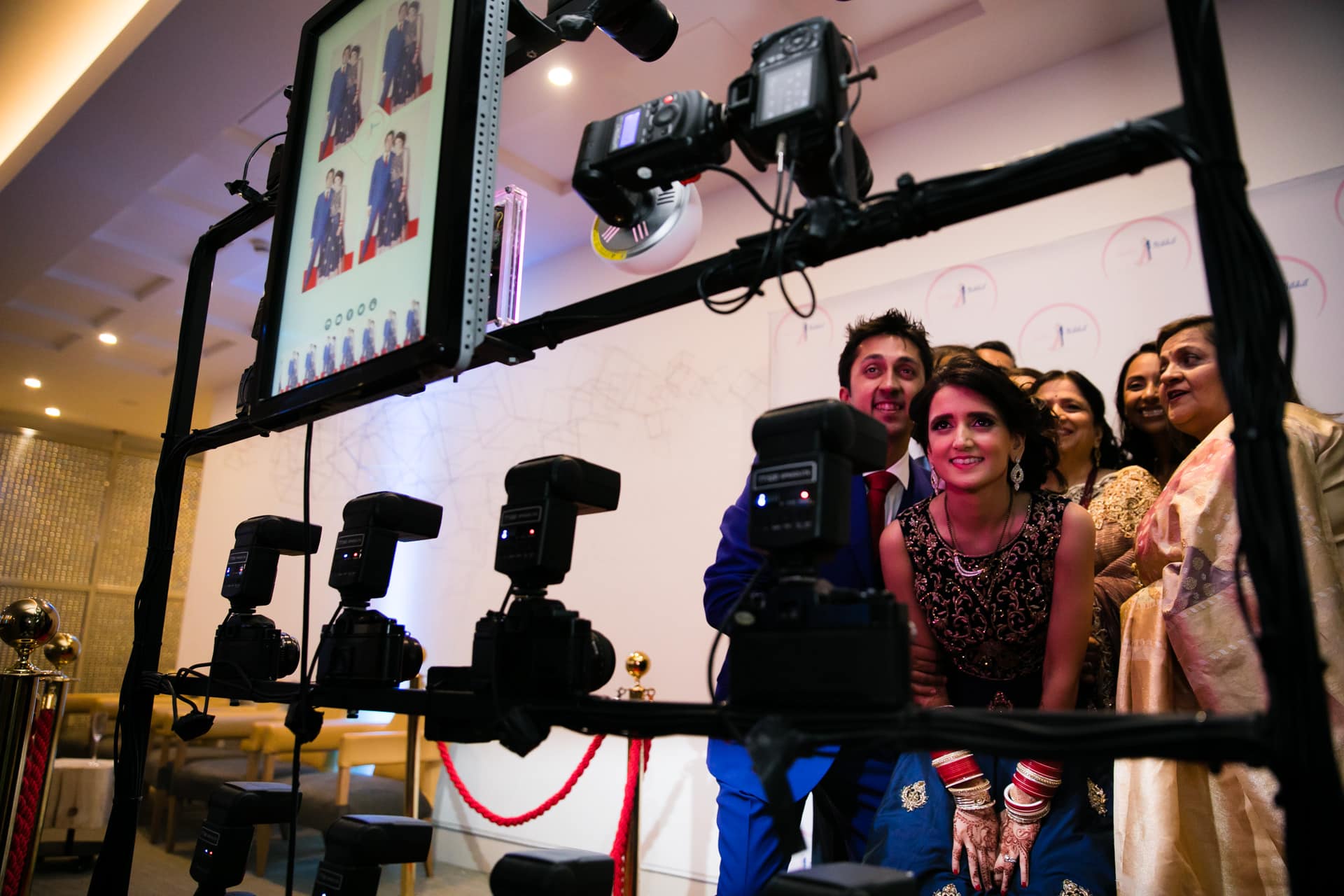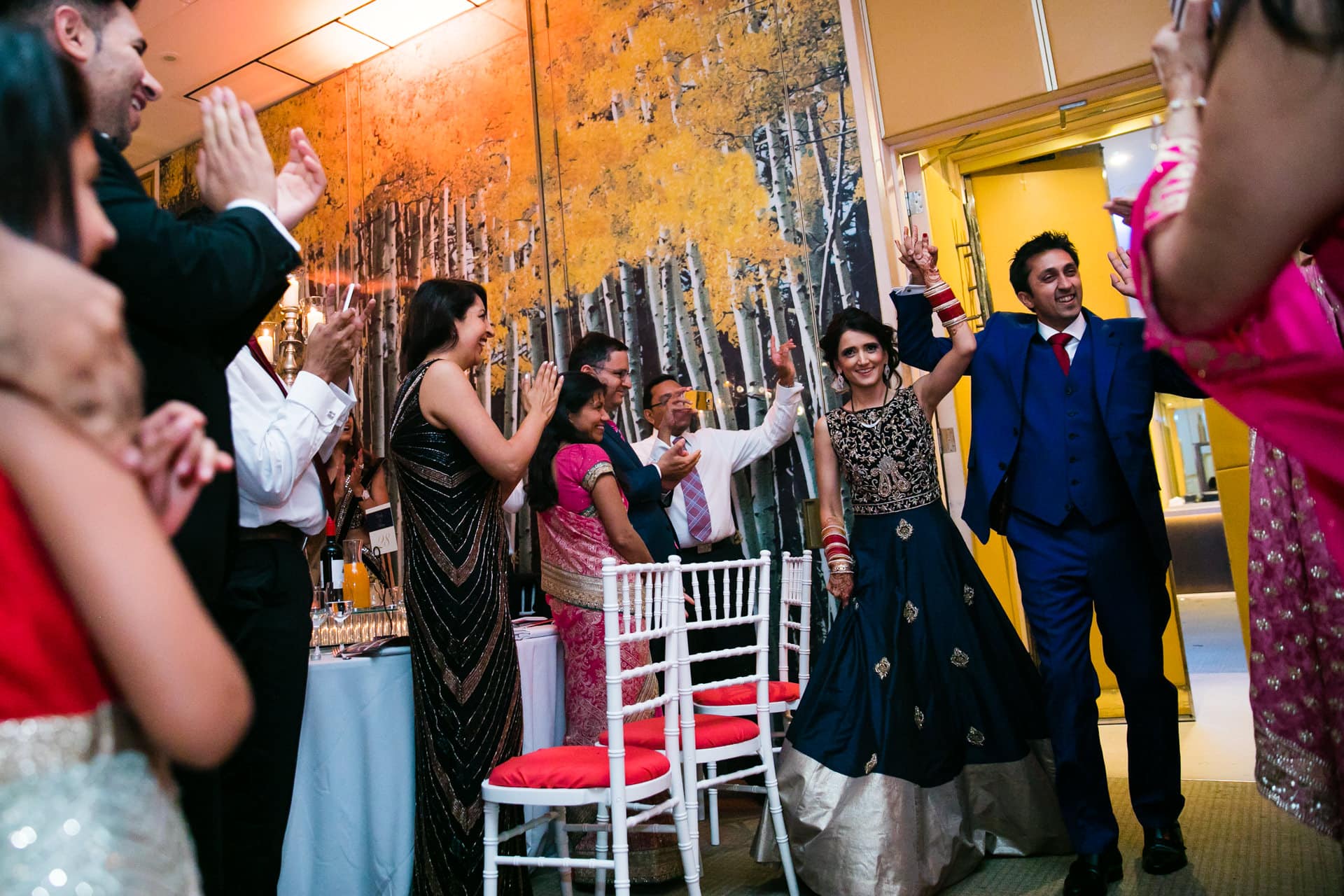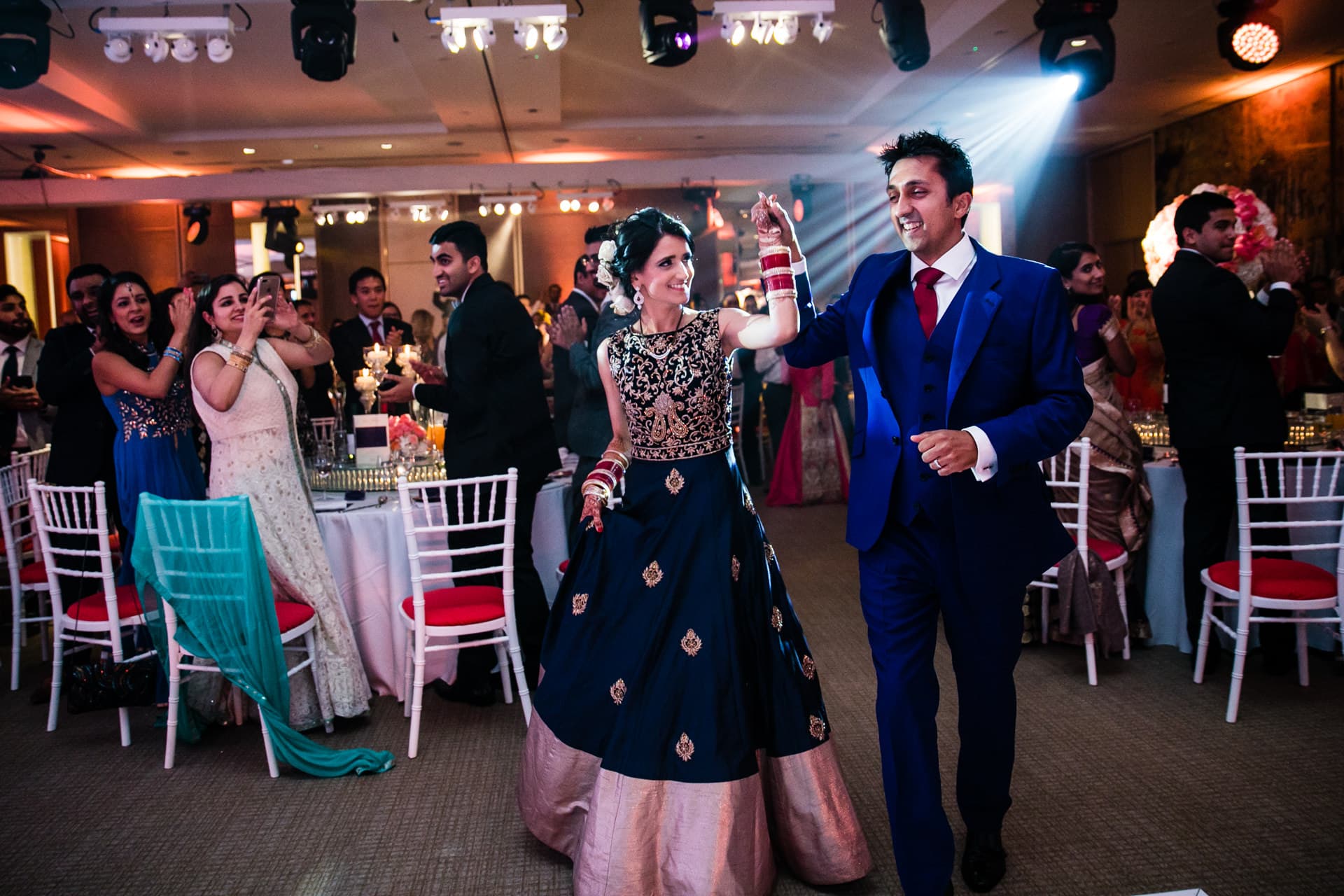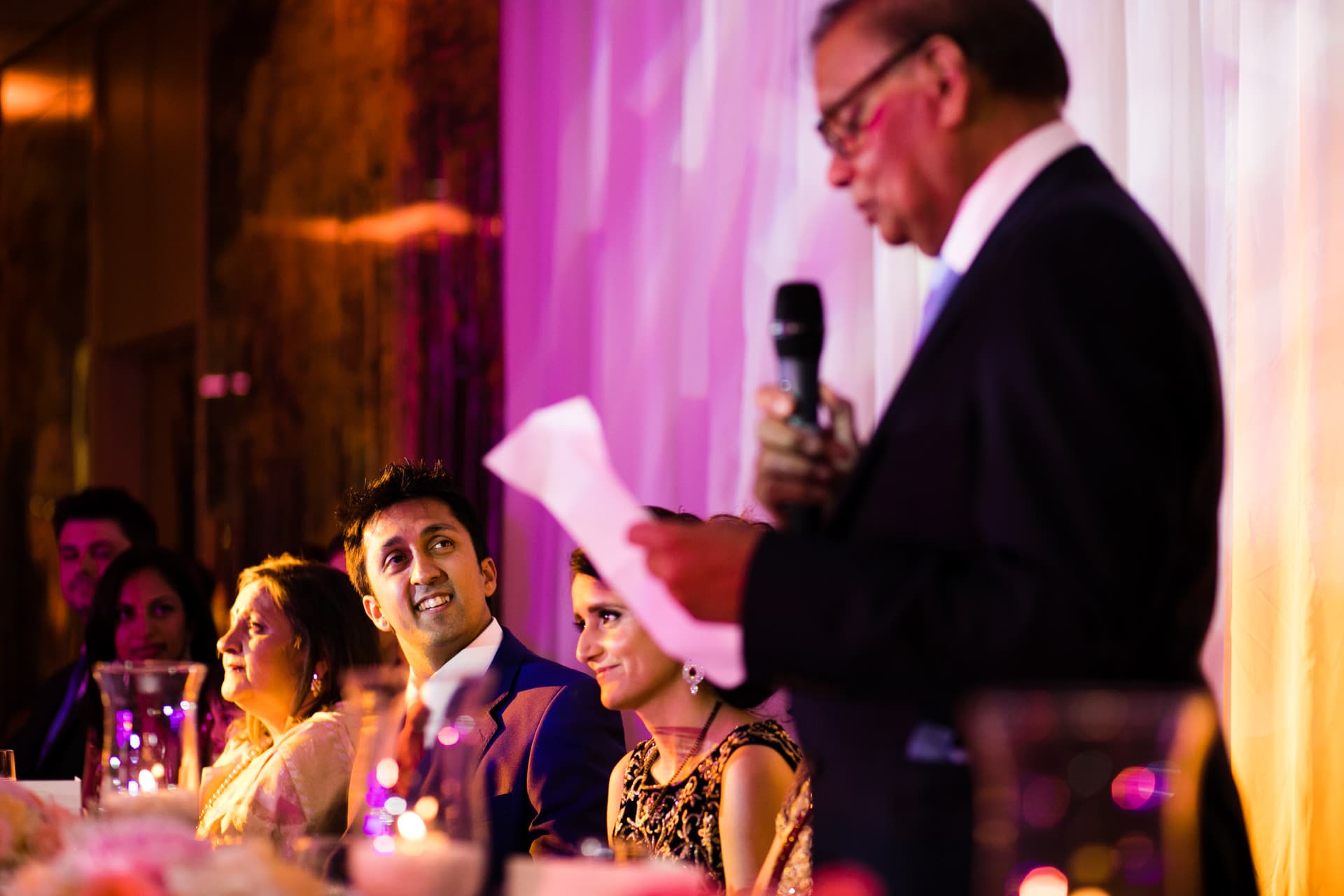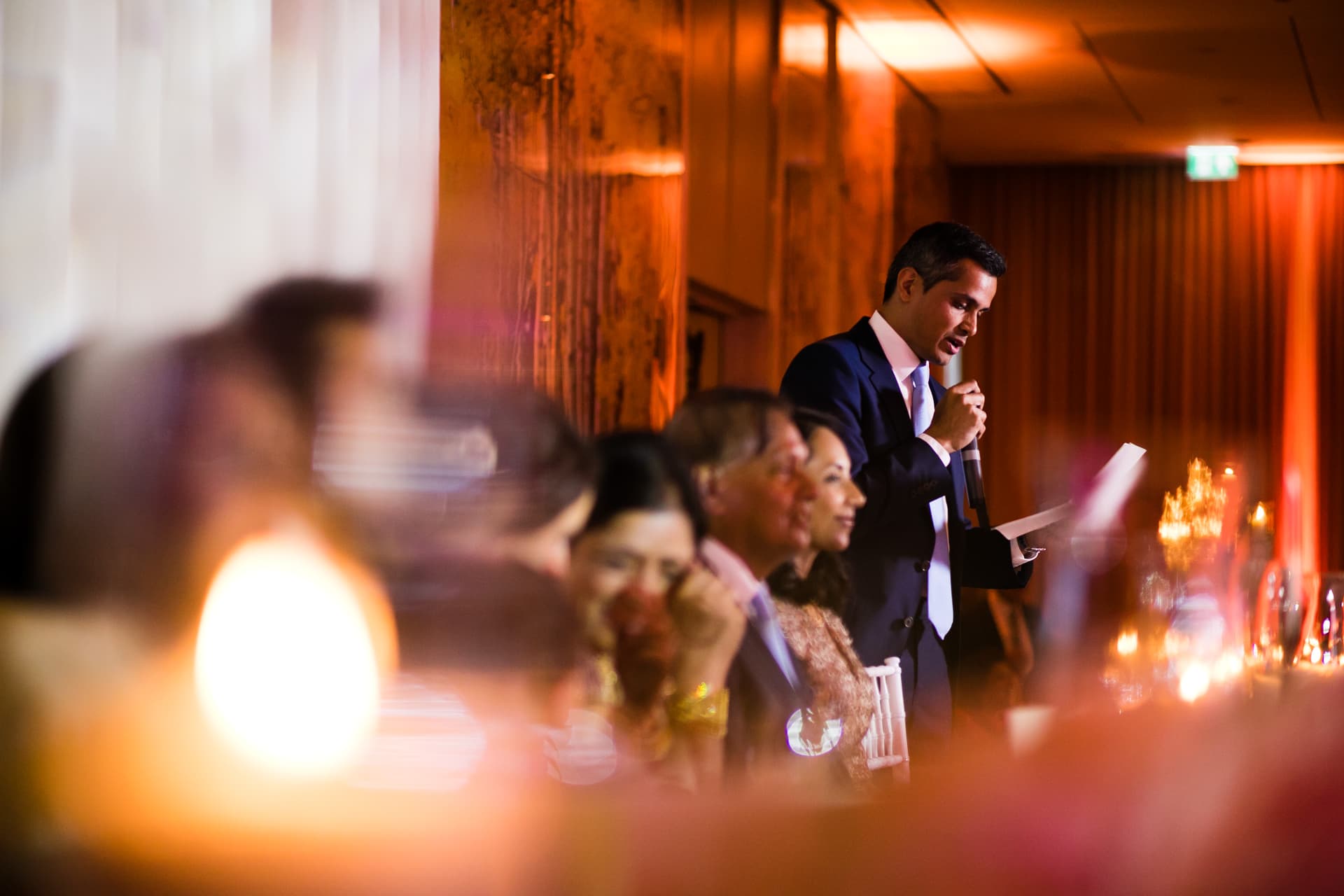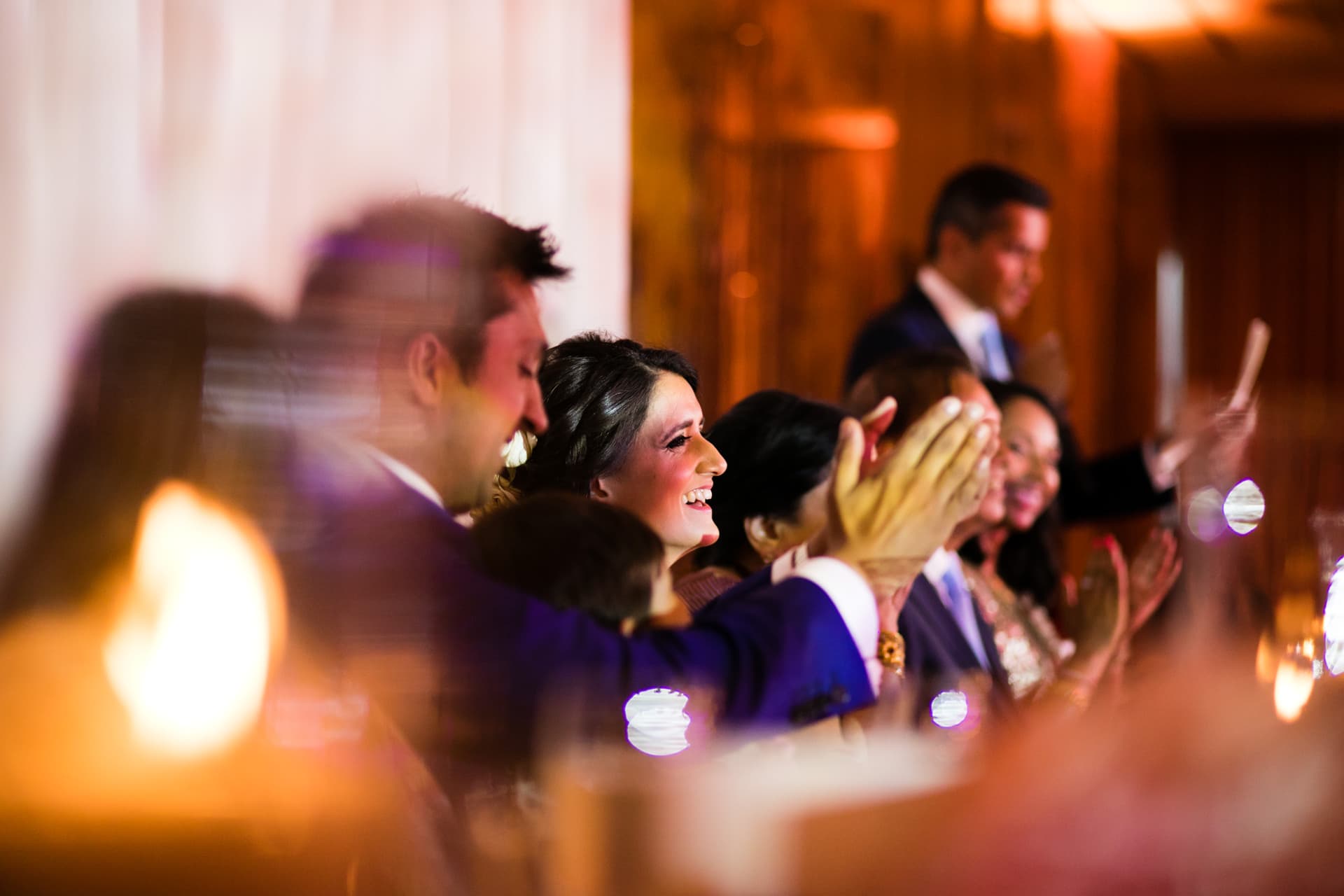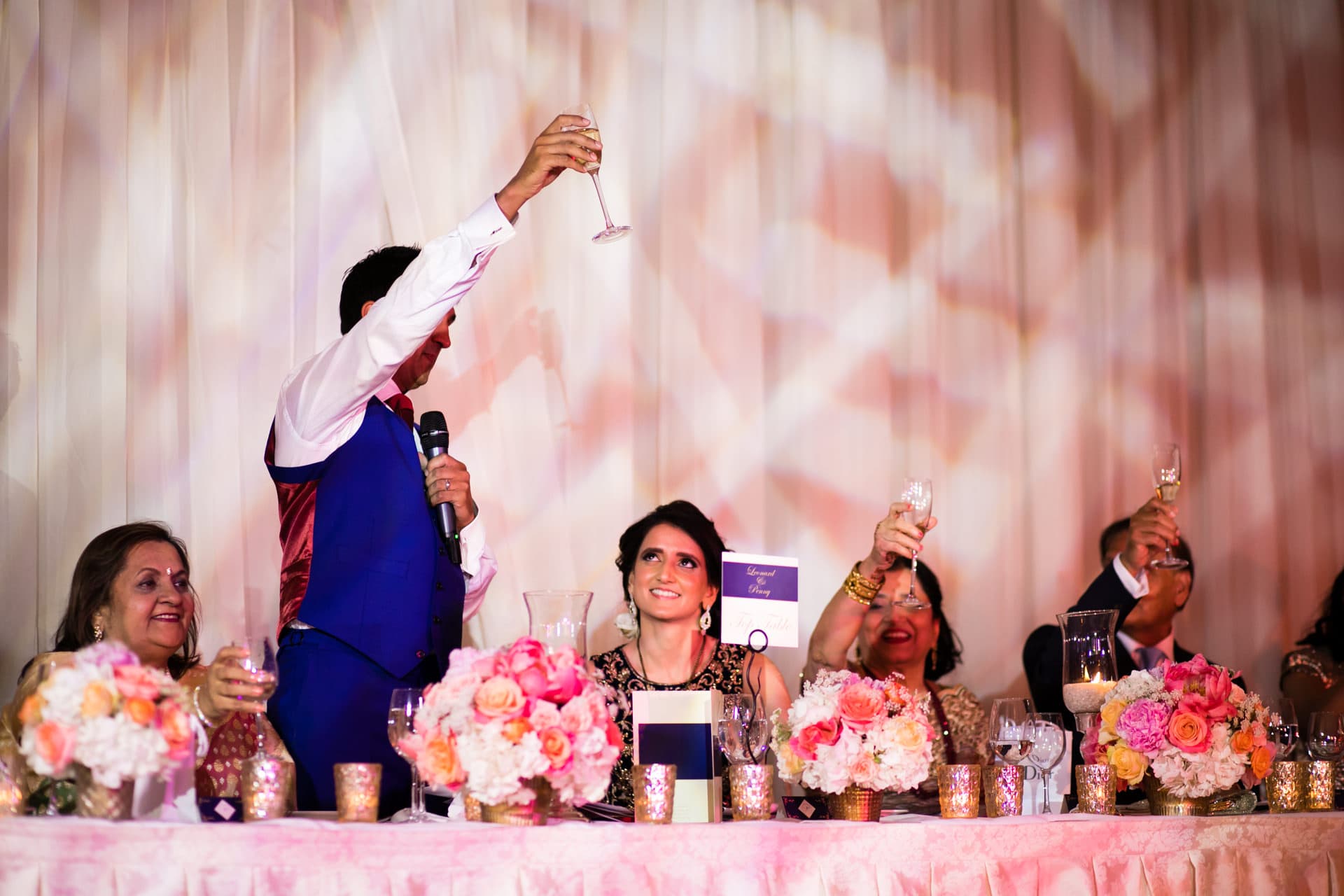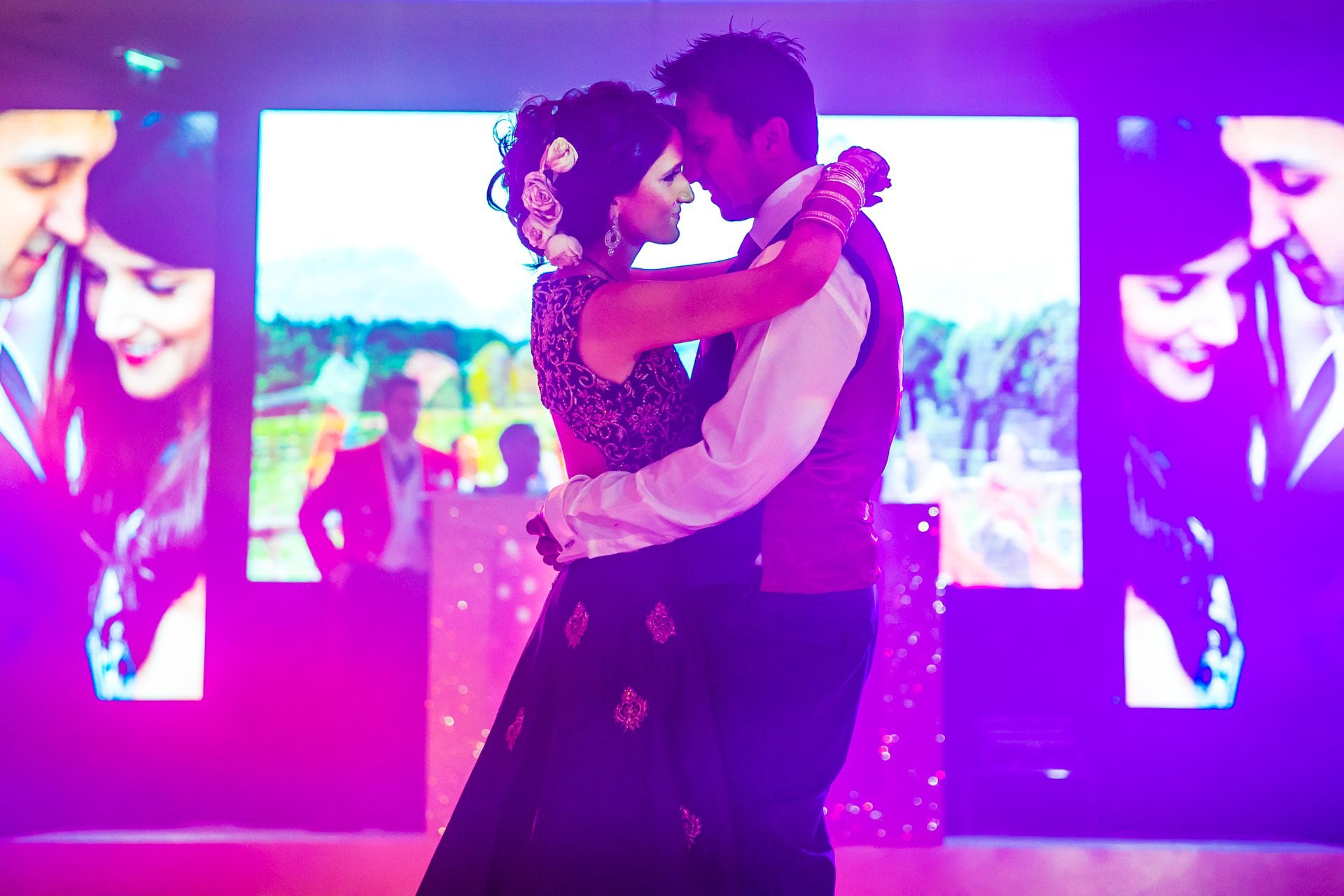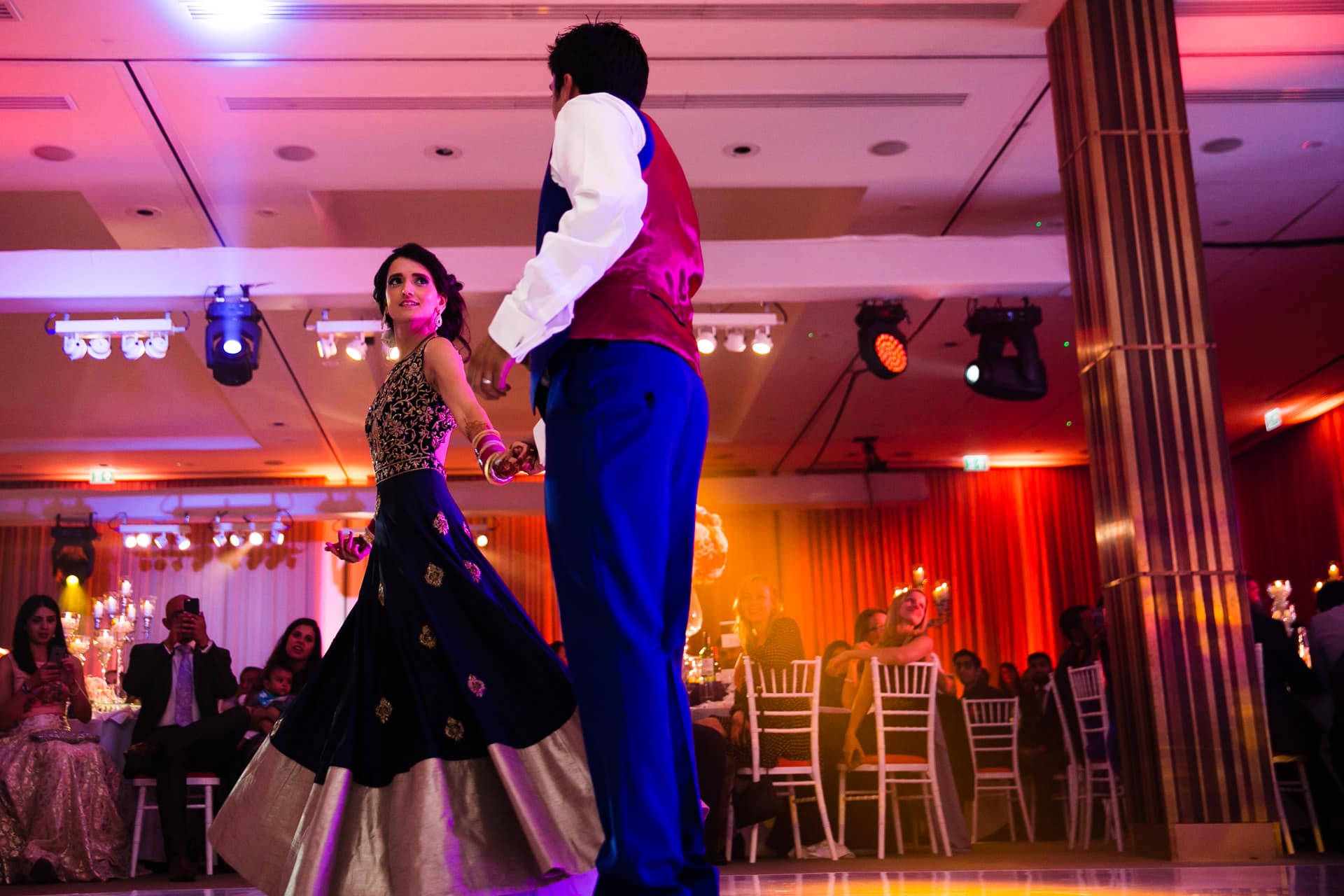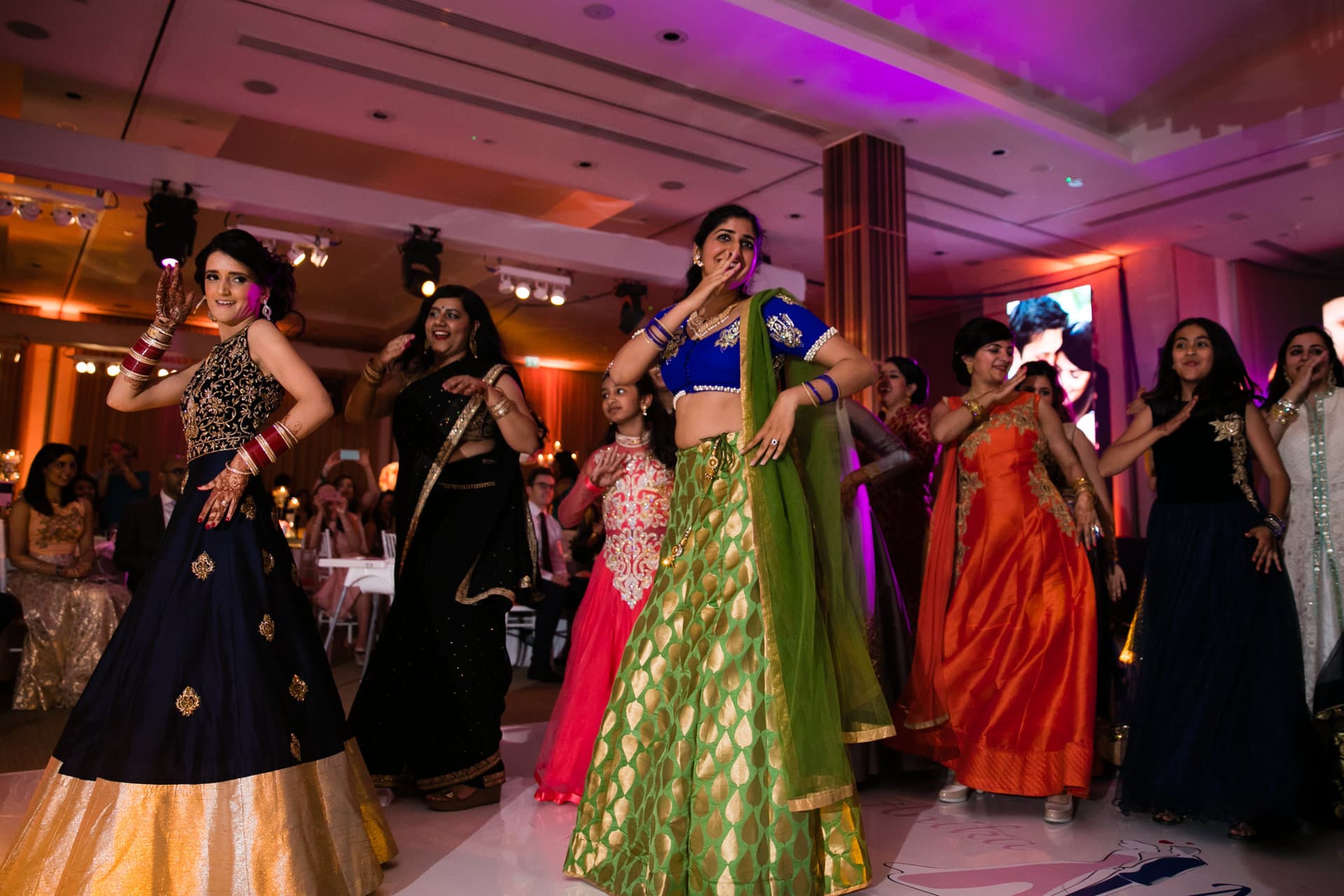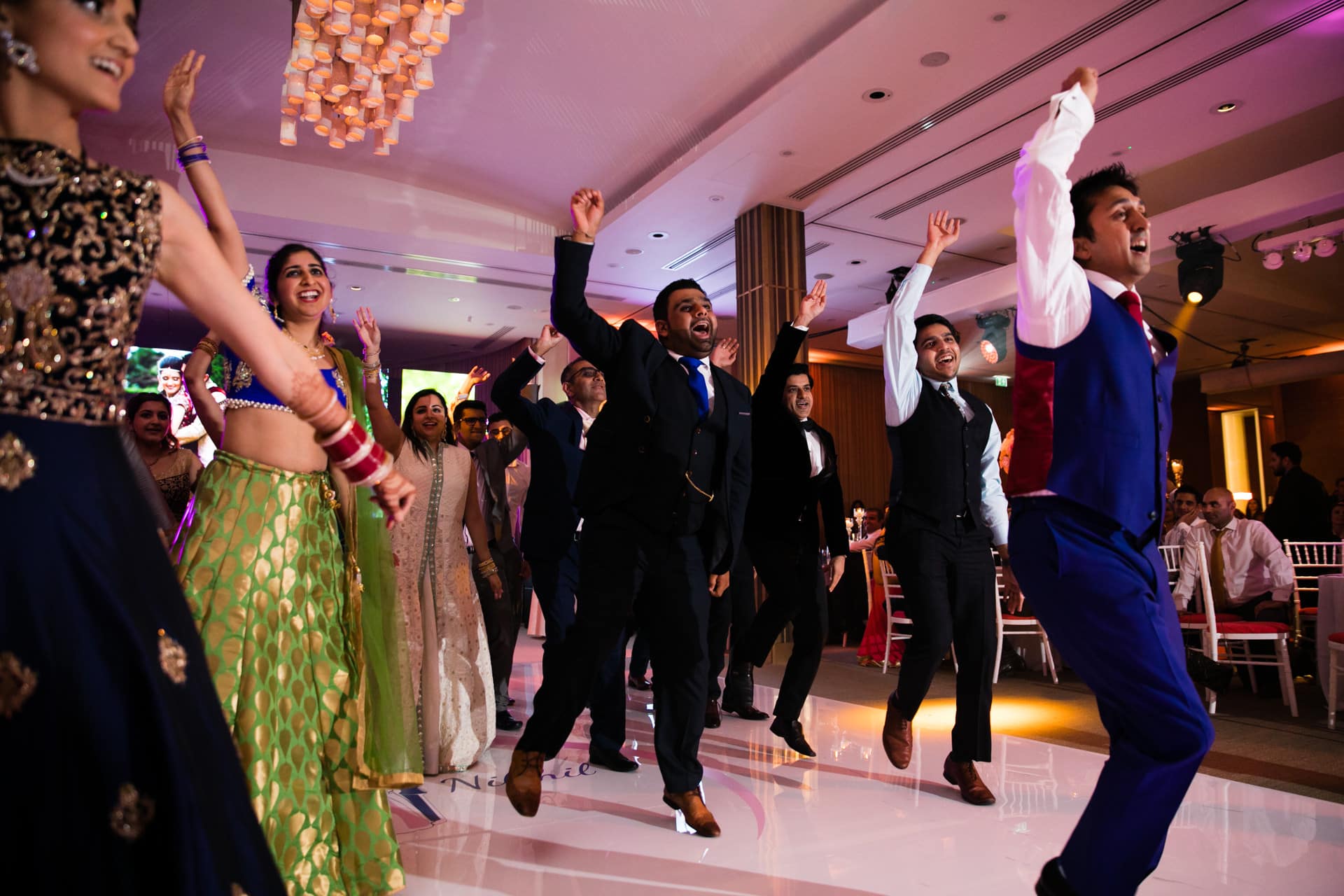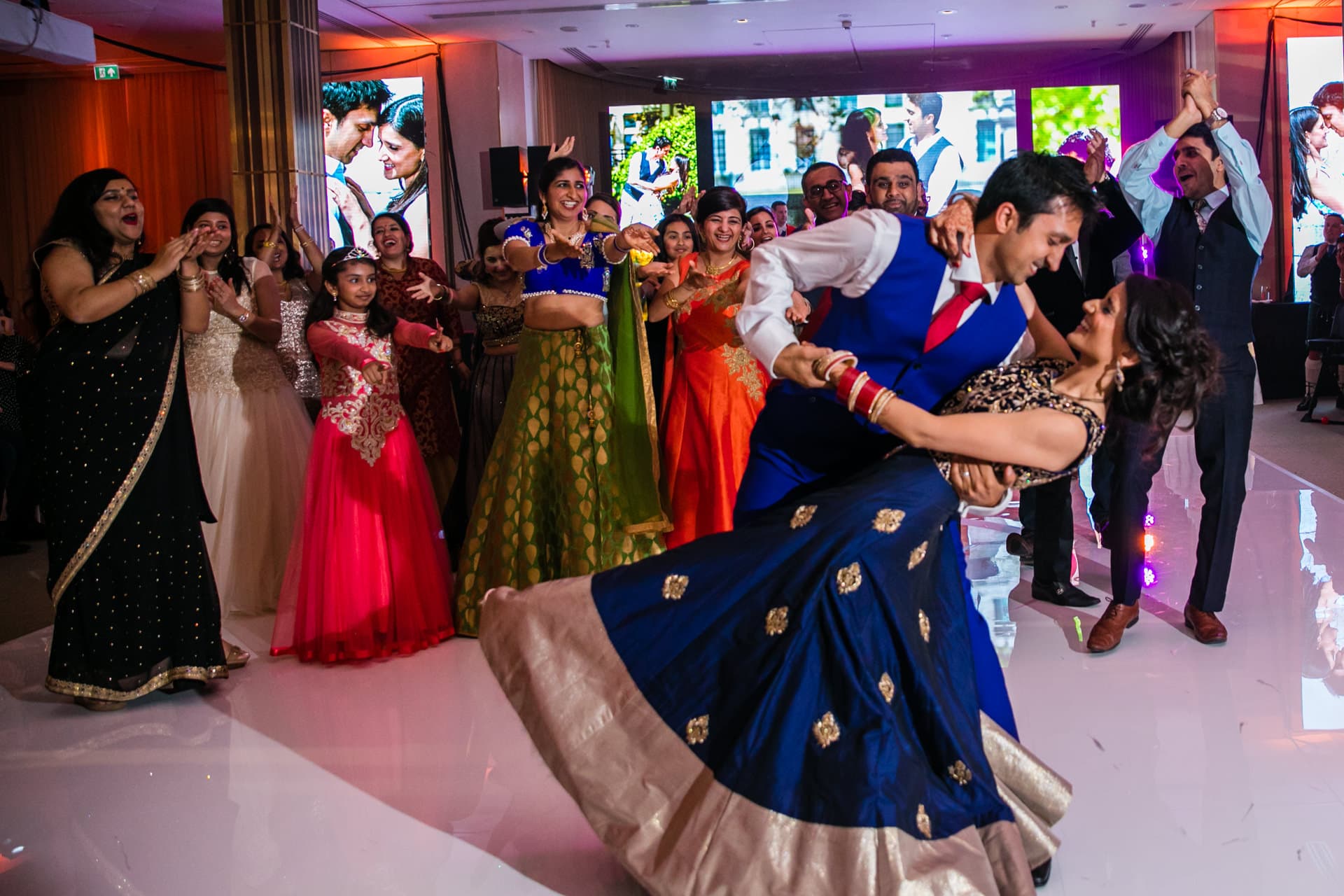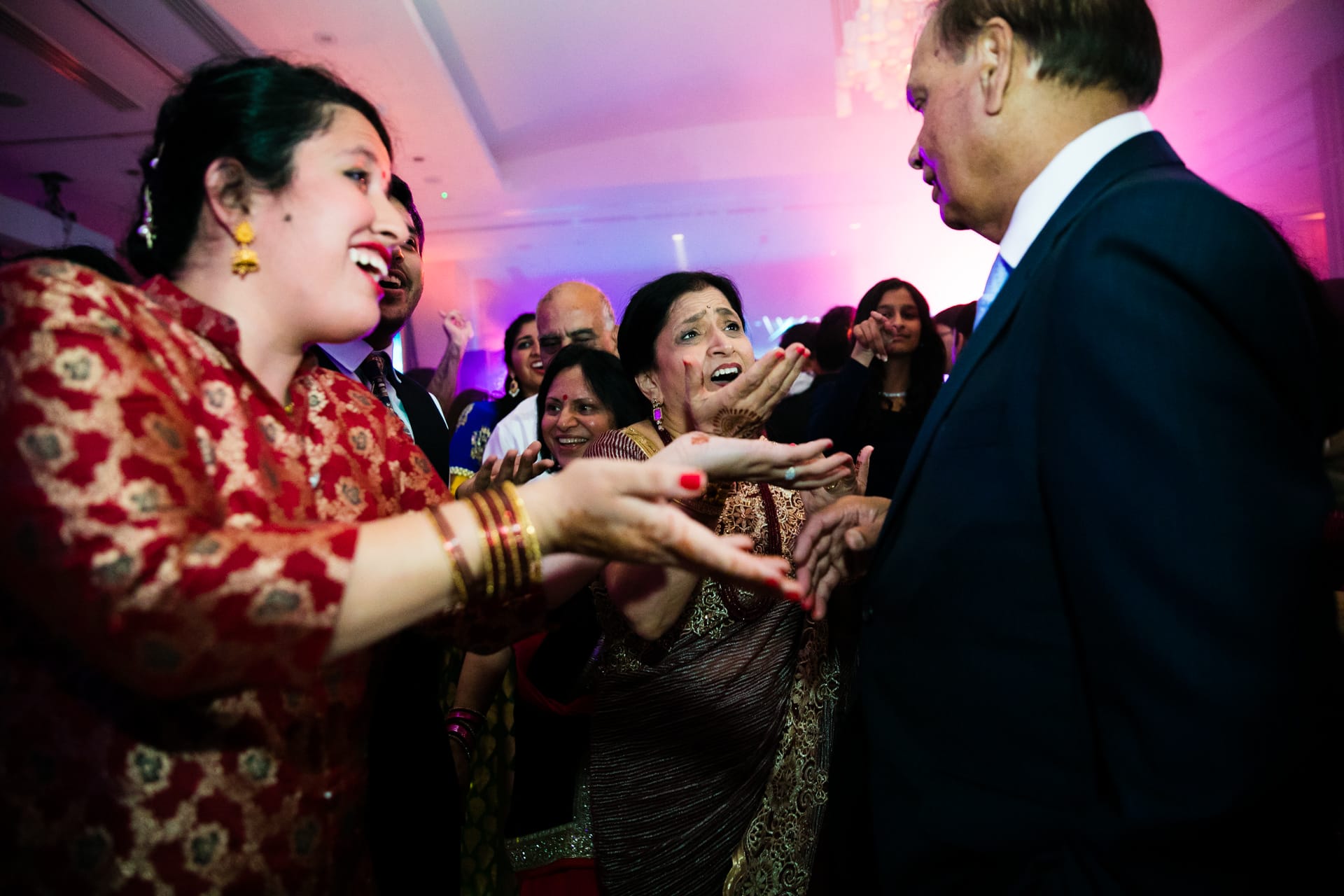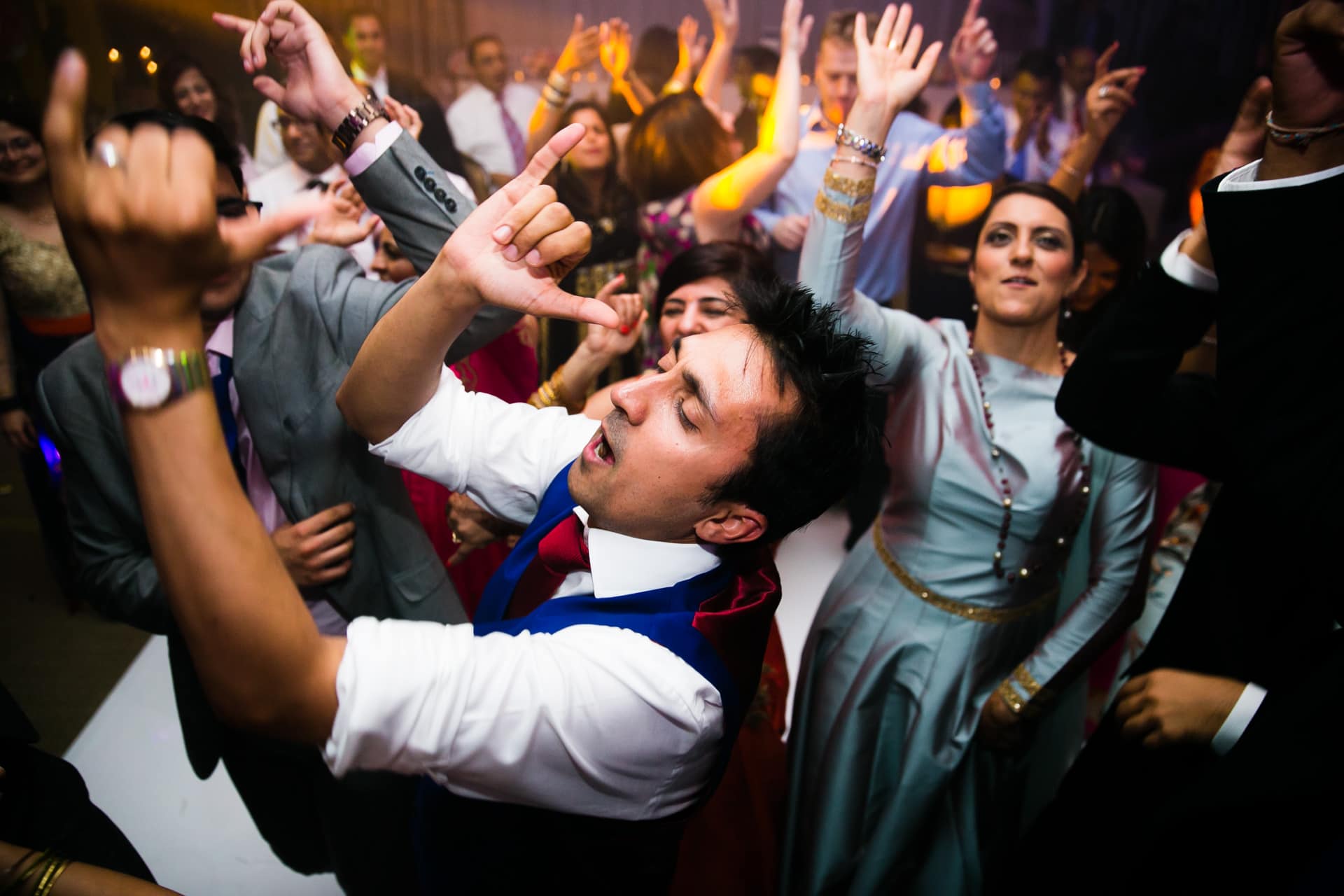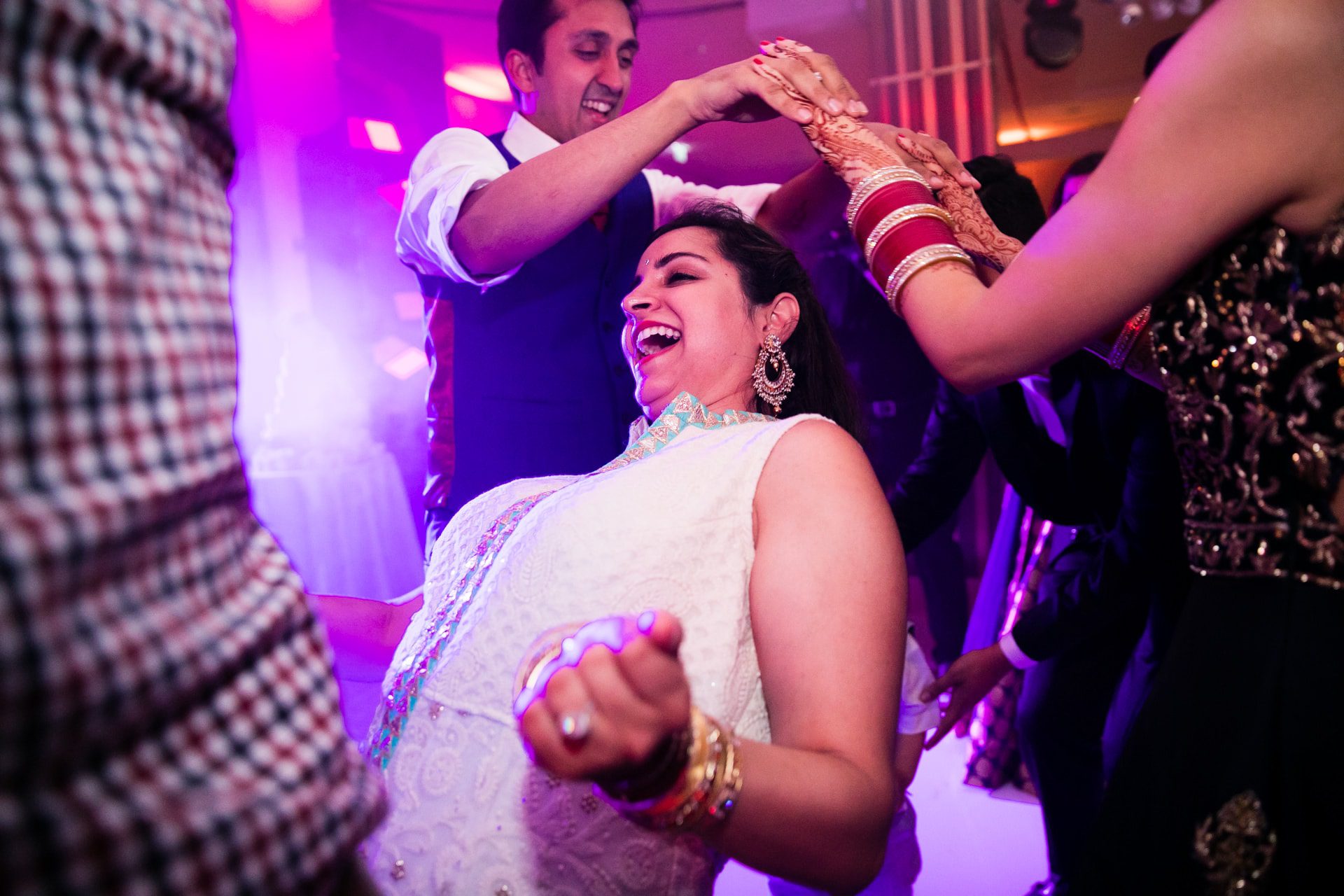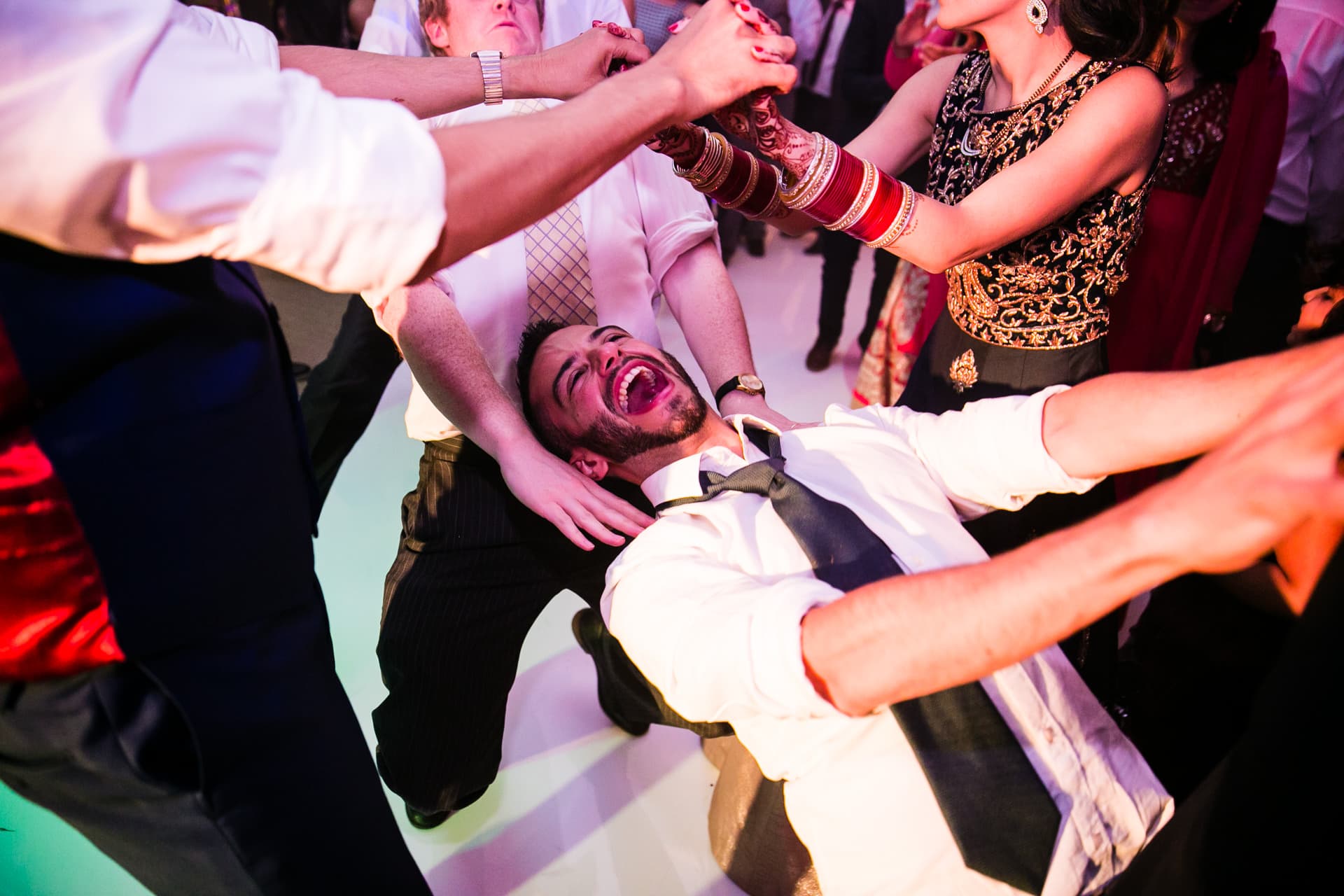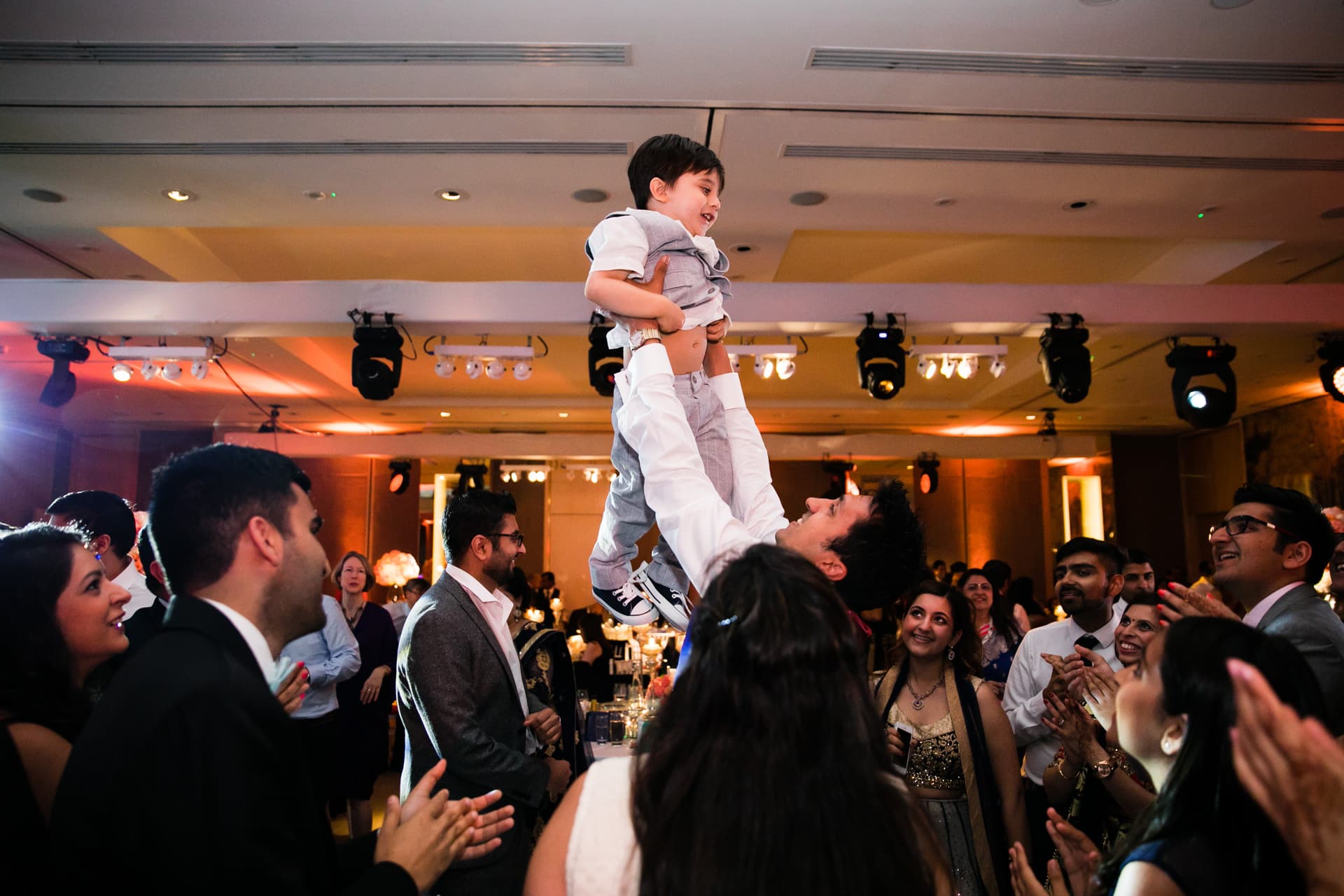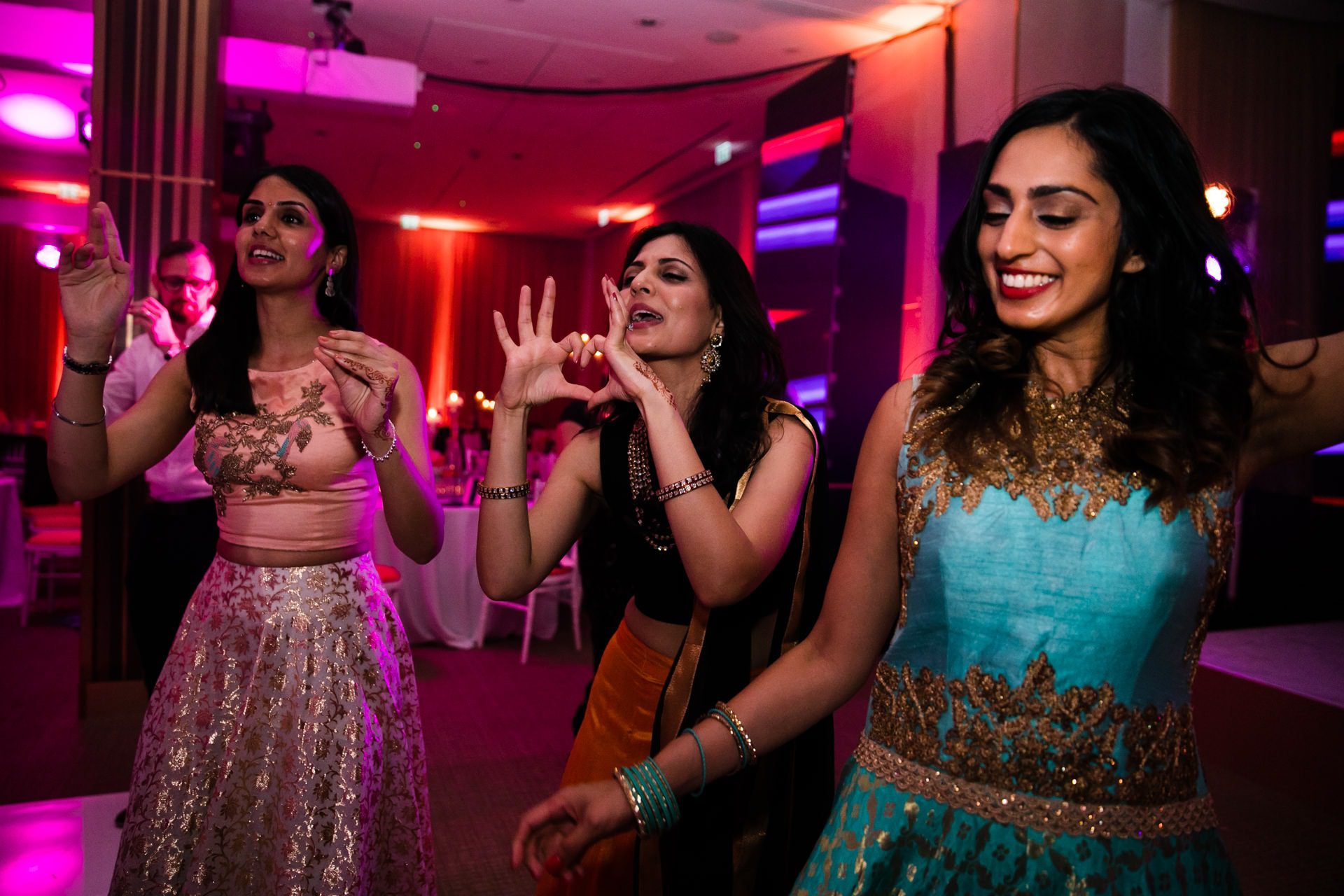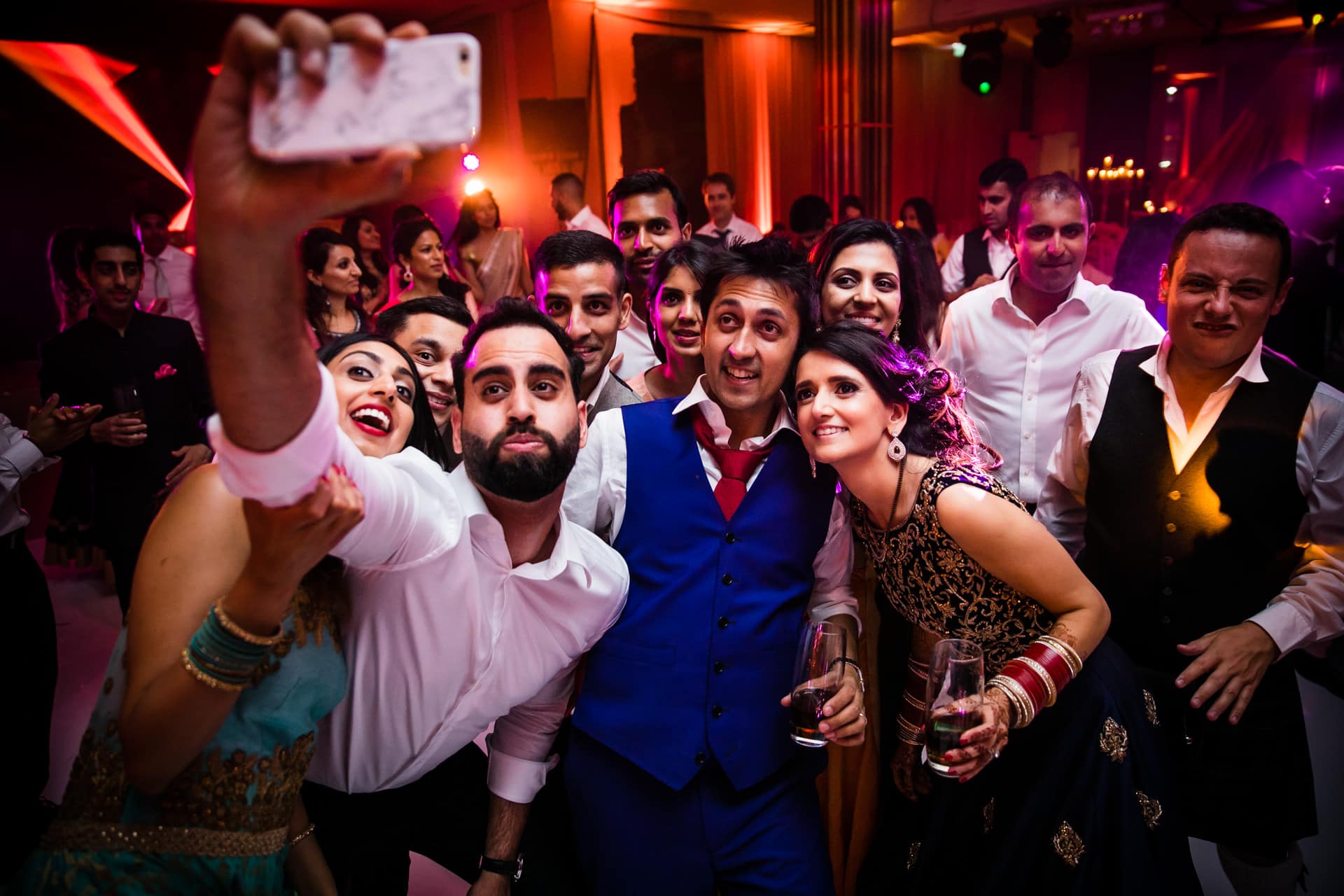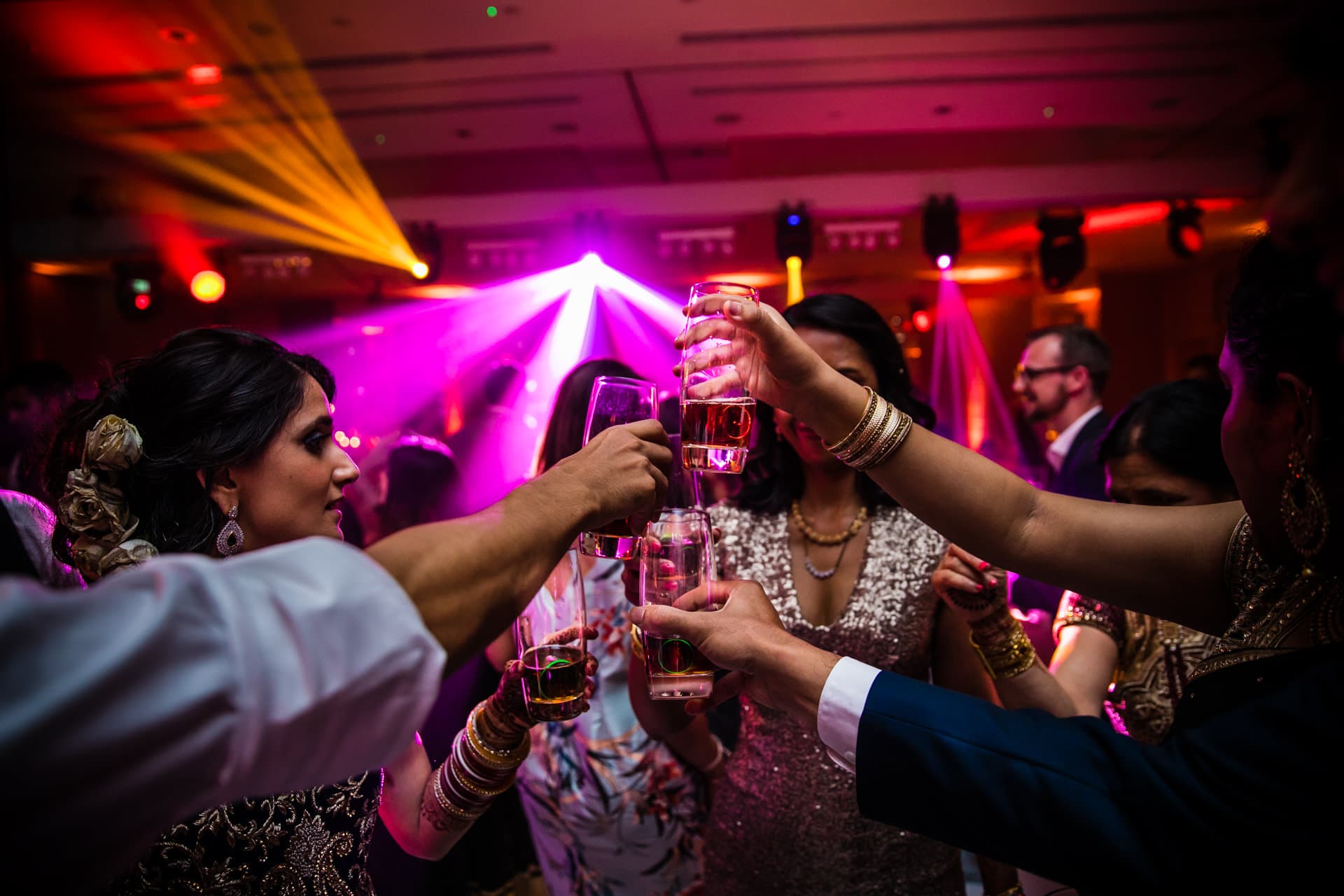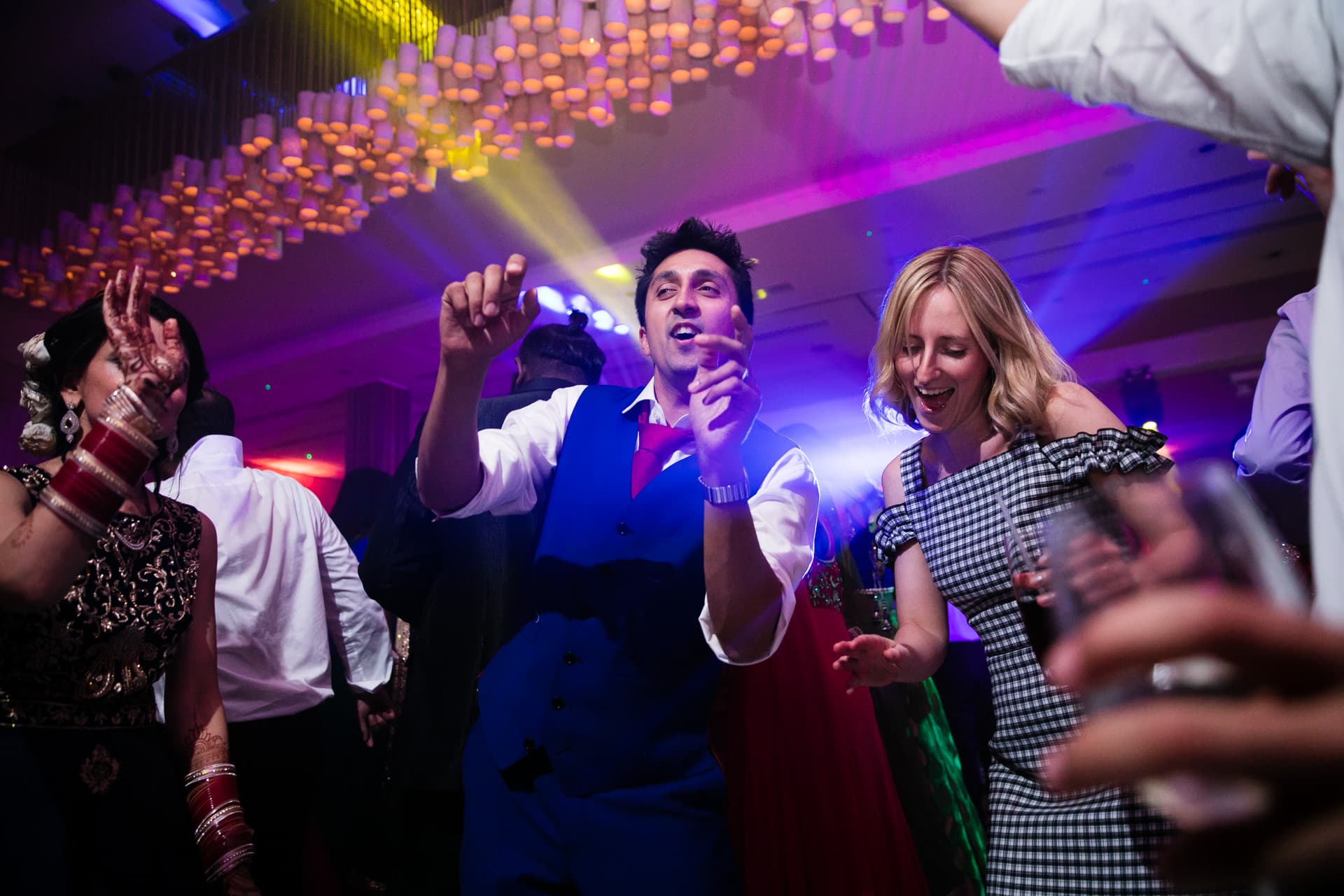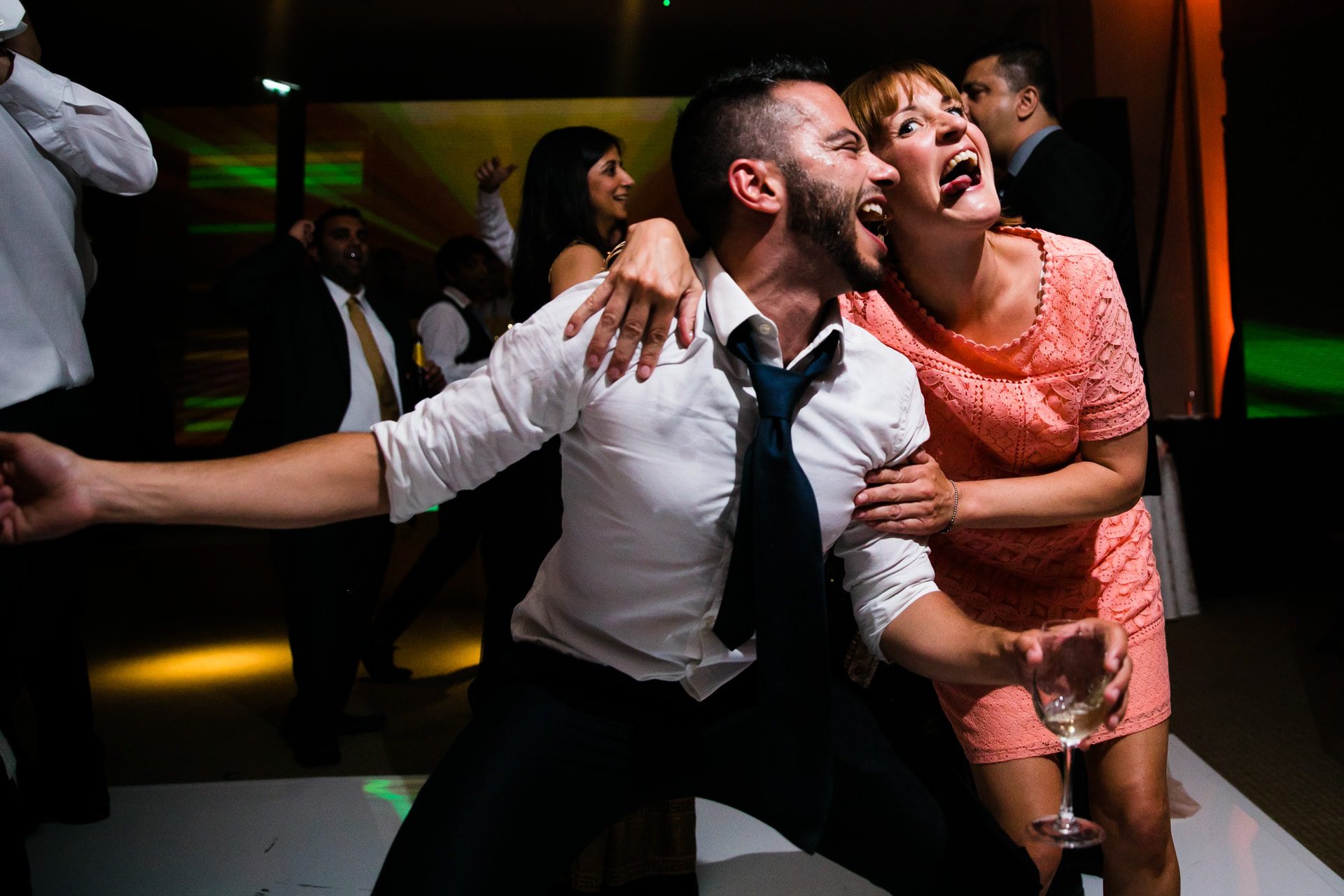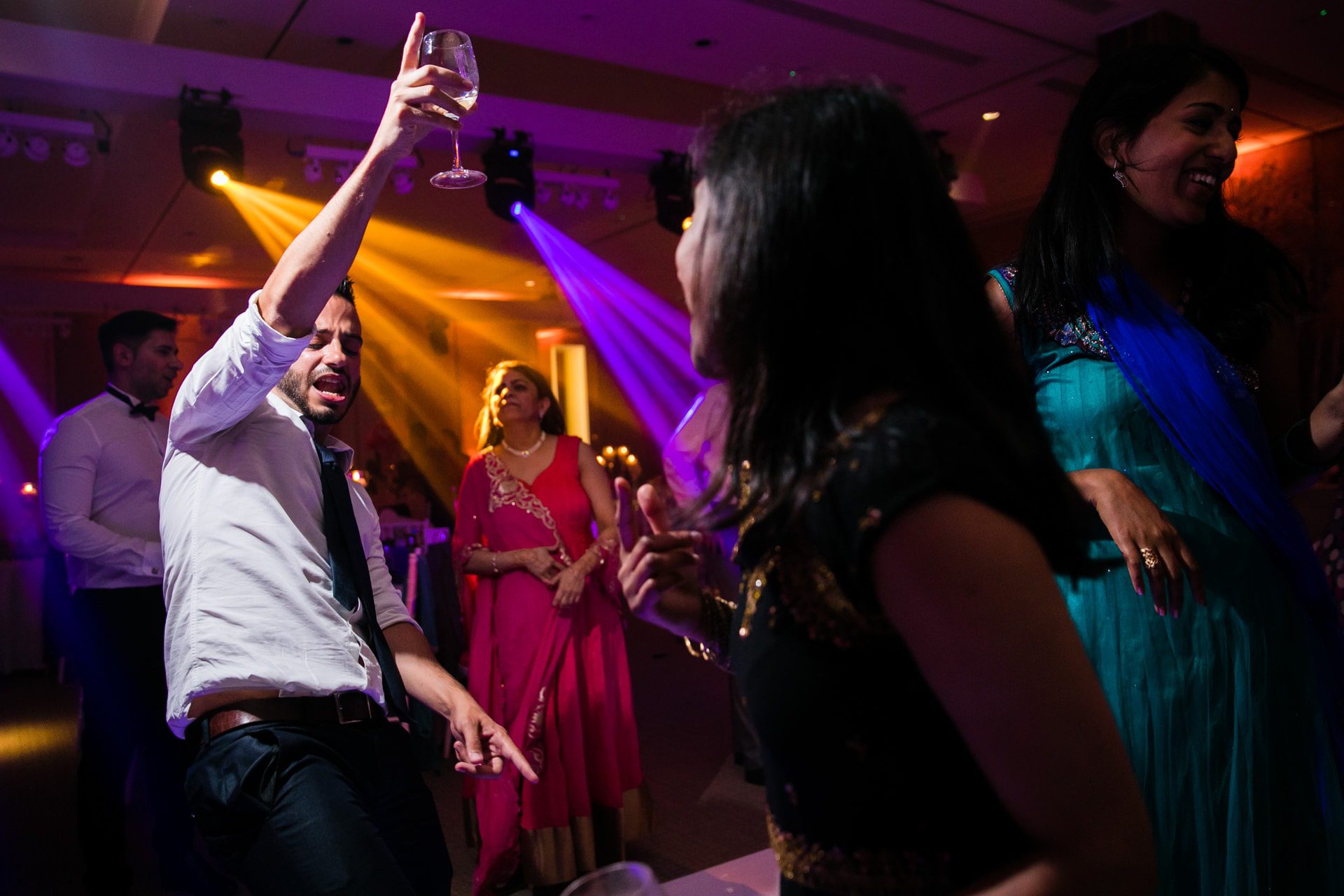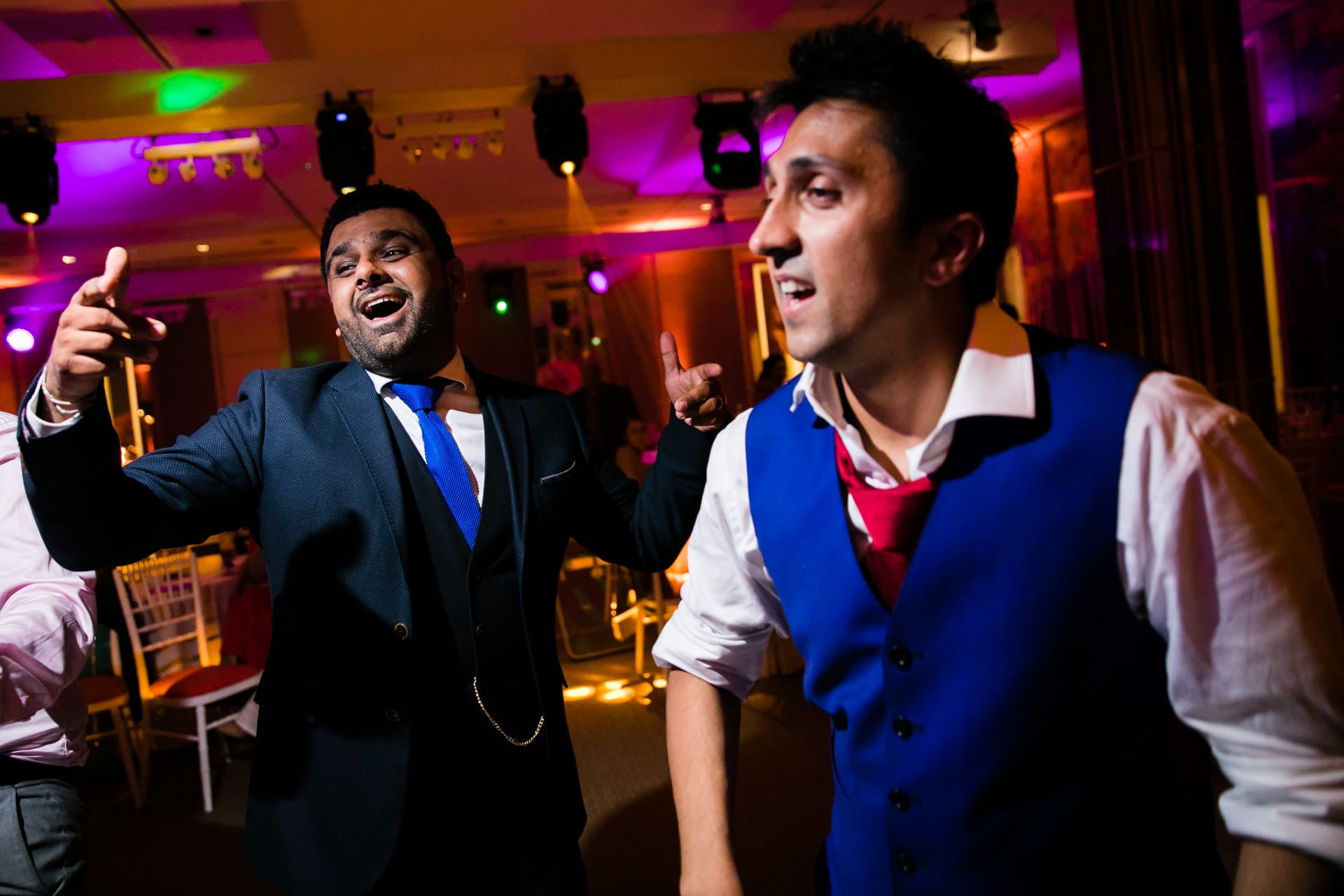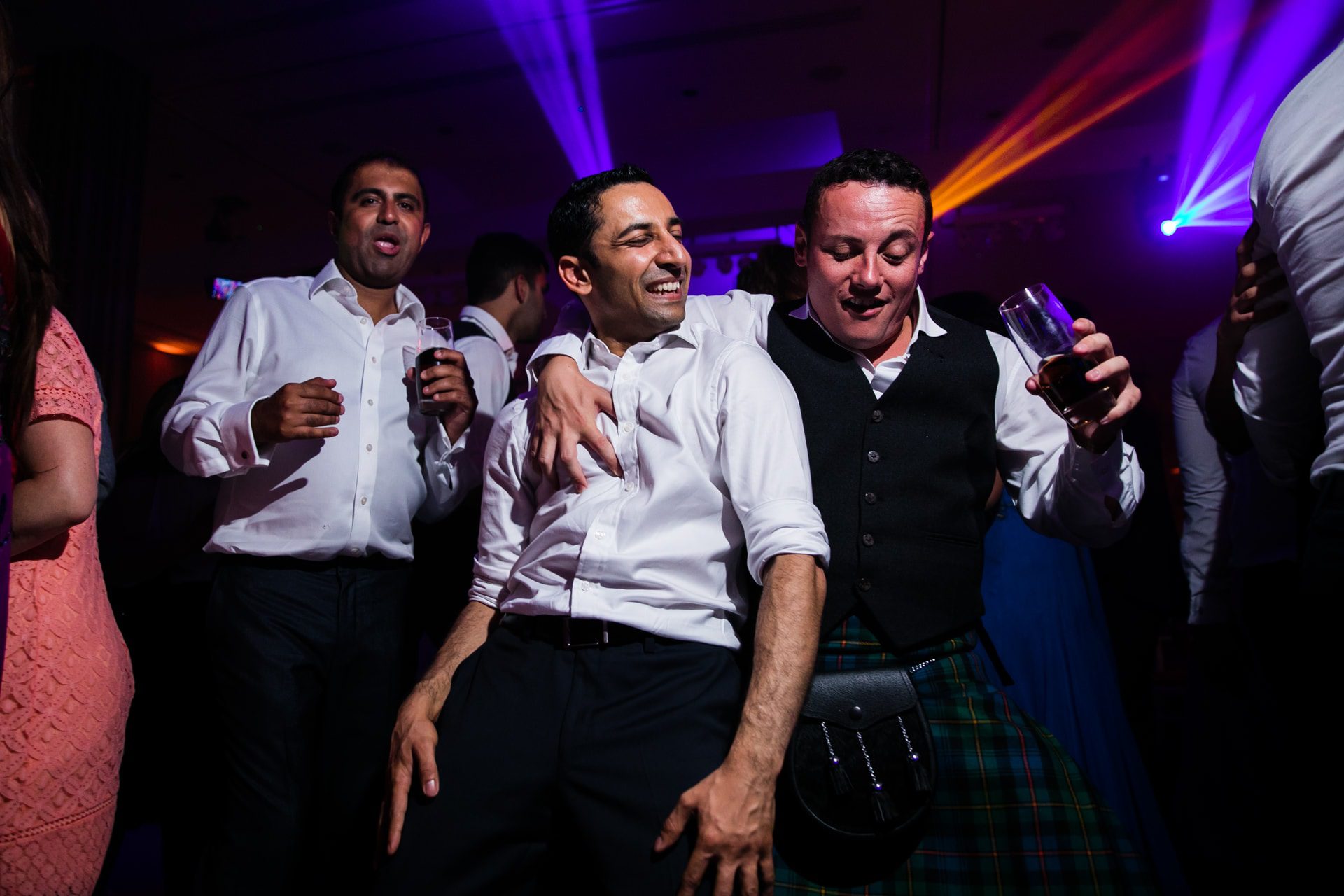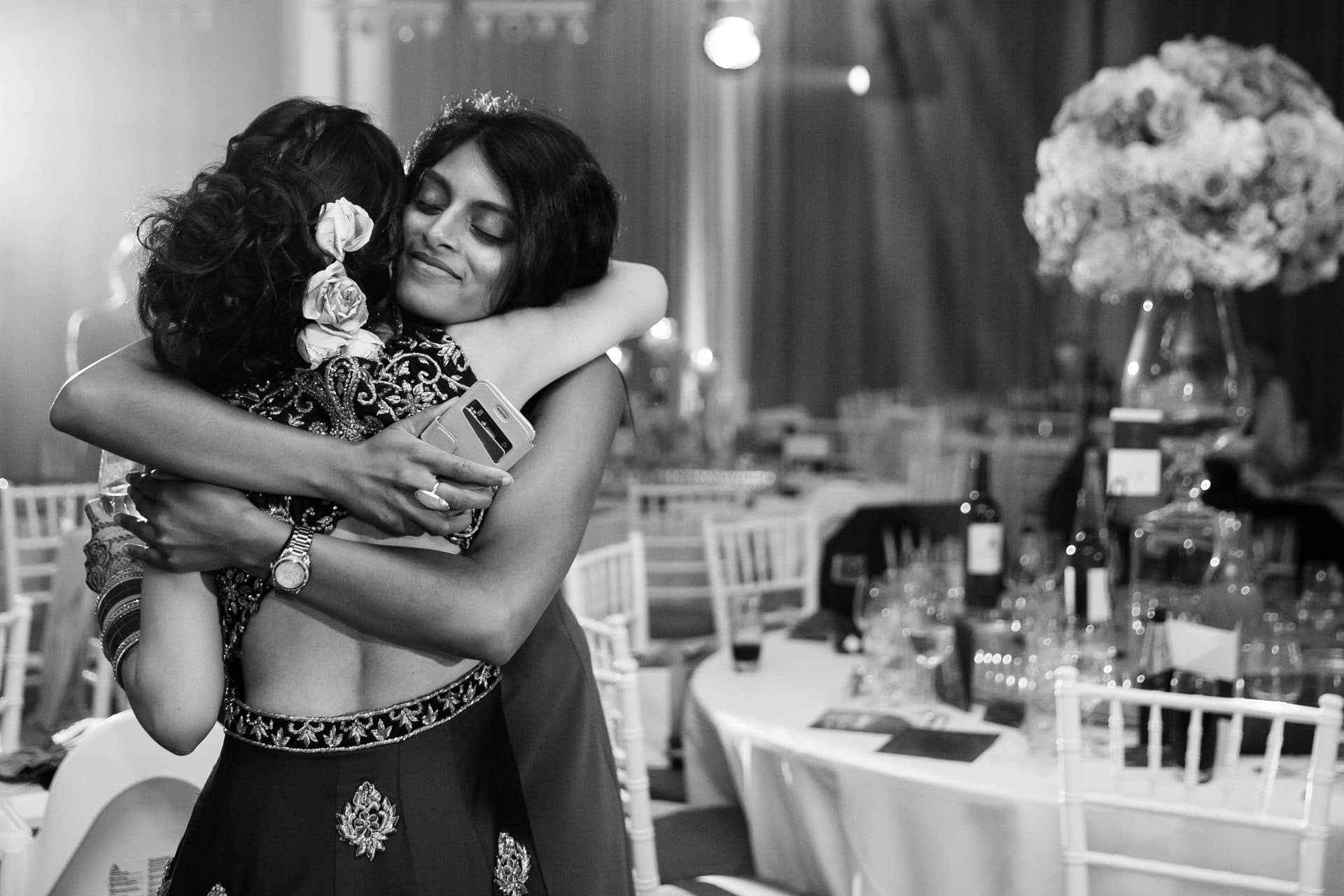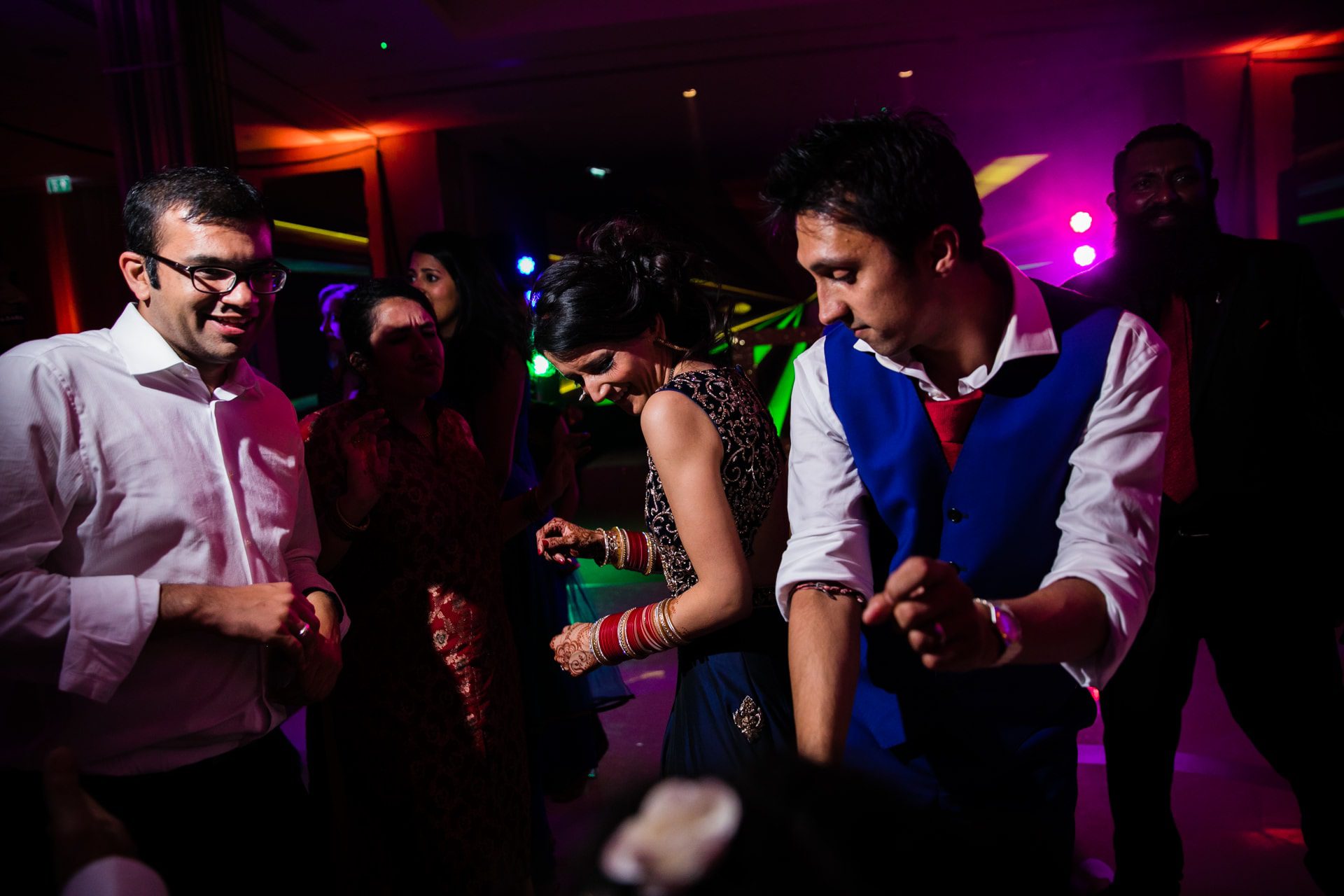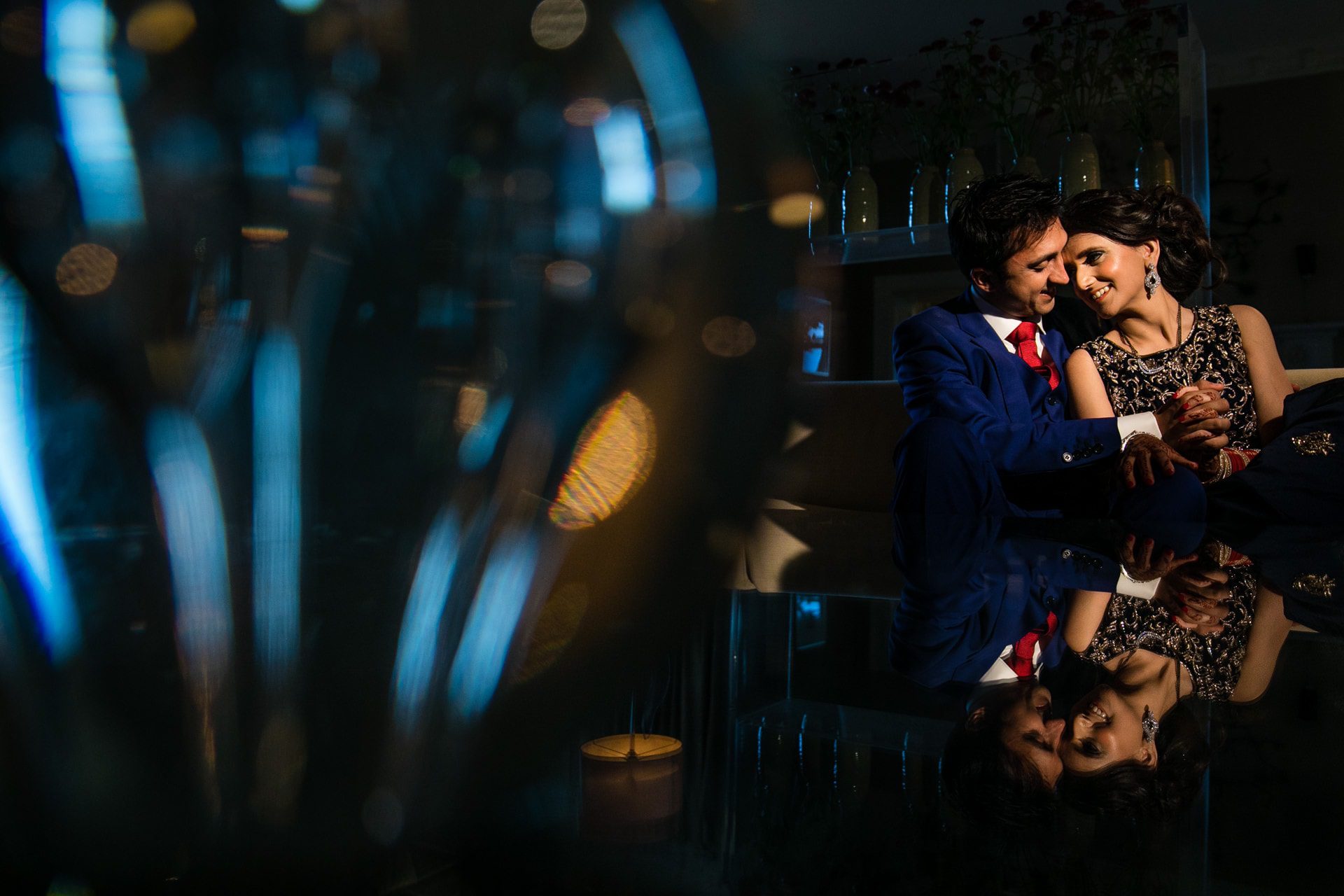 A Huge Thank You to Tejas for all your assistance on the day.
Remember to 'Like' my facebook page , follow me on Instagram @sanjaydgohil and for those of you on Twitter, please do follow me @sanjaydgohil.
Supplier list:
Venue: The GroveThe Grove
Priest: Kamal Pandey
Music: Shiv Gopal Music
Decor: Jay and I Events
Wedding Co-ordination: Sundar Weddings
Toastmaster: Toastmaster Stuart
DJ: Jas Johal/Kudos
Catering: Madhu's 
Dhol Players: Drummers Delight
Videography: Filim