I recently had the pleasure of photographing Rajvi and Gordon's wedding events. We started with Sangeet party, then the Church Blessing and the final event was the Hindu Wedding and Reception party at the stunning Hedsor House.
The Hindu wedding ceremony was beautifully conducted by Hemag Bhatt and he clearly explained the ceremonies to all of the guests, some of whom may have been seeing a Hindu wedding ceremony for the first time. In the evening, Rajvi and Gordon planned an amazing Gatsby themed wedding reception which I had a blast photographing. So many great moments and emotions were captured over the events and I feel privileged to have captured them.
When I met Rajvi and Gordon, I asked 'What's important to you when looking back at your wedding photographs?' Gordon's reply was simple, they wanted to see their friends and families enjoying each others' company as this might be the only time they are all together. This really stuck with me and it re-affirmed why I love photographing weddings, I get to capture these important moments where both families come together, which could be a once in a life time opportunity.
Rajvi, Gordon, I wish you guys all the happiness in the world and I hope every time you open your wedding album that all of the memories of your wedding events come back to you.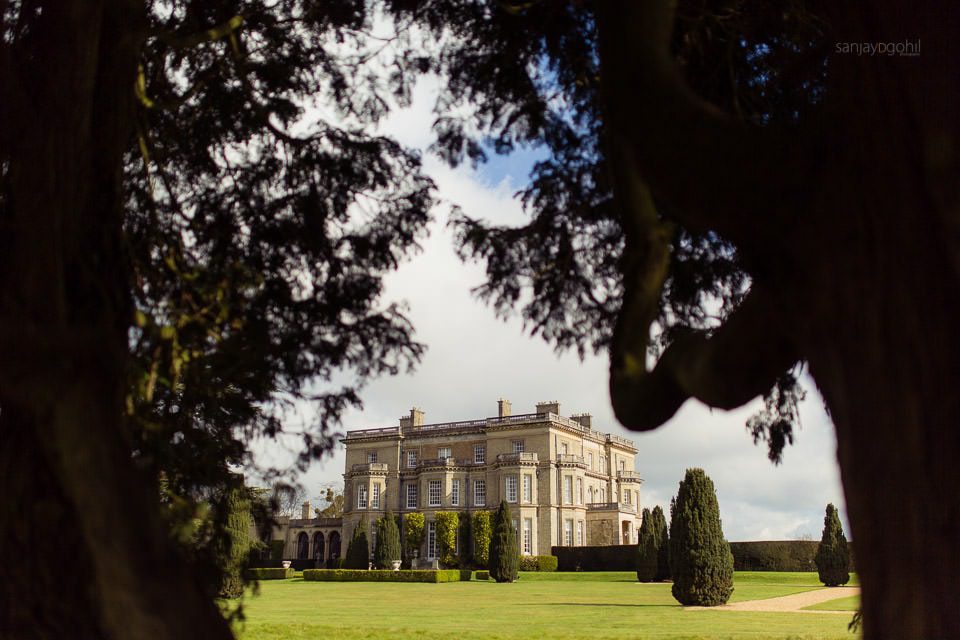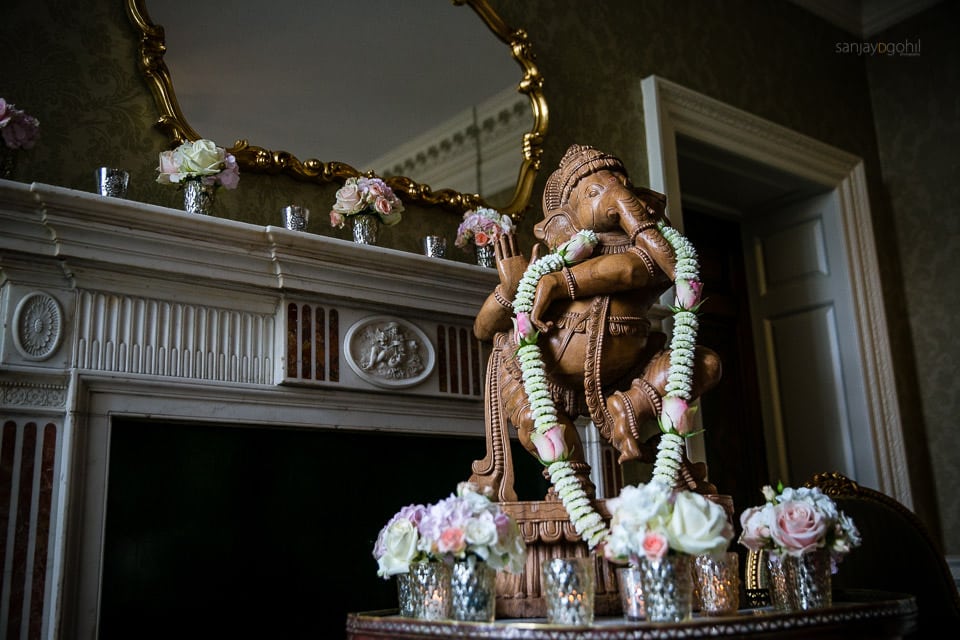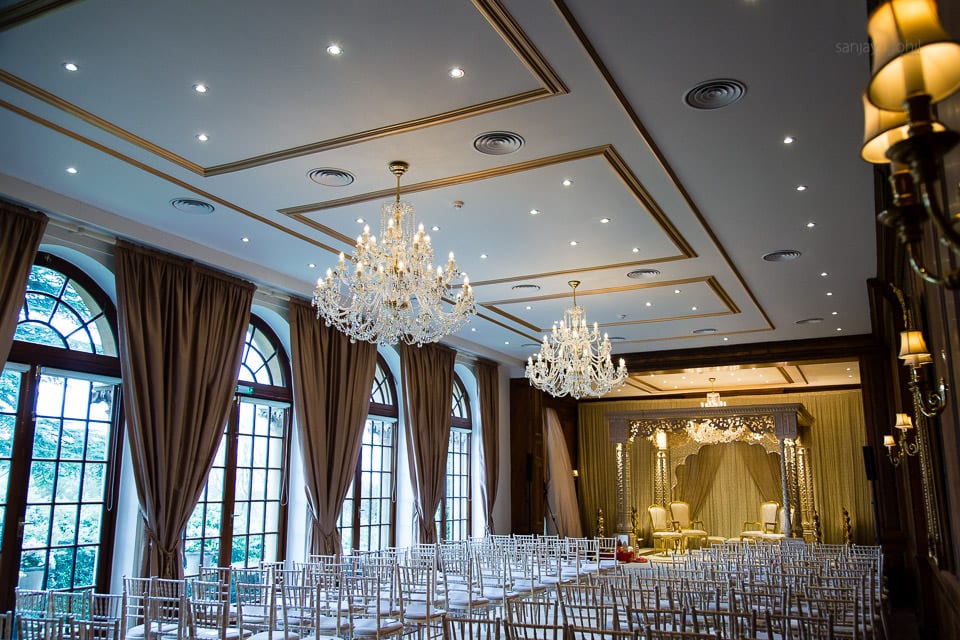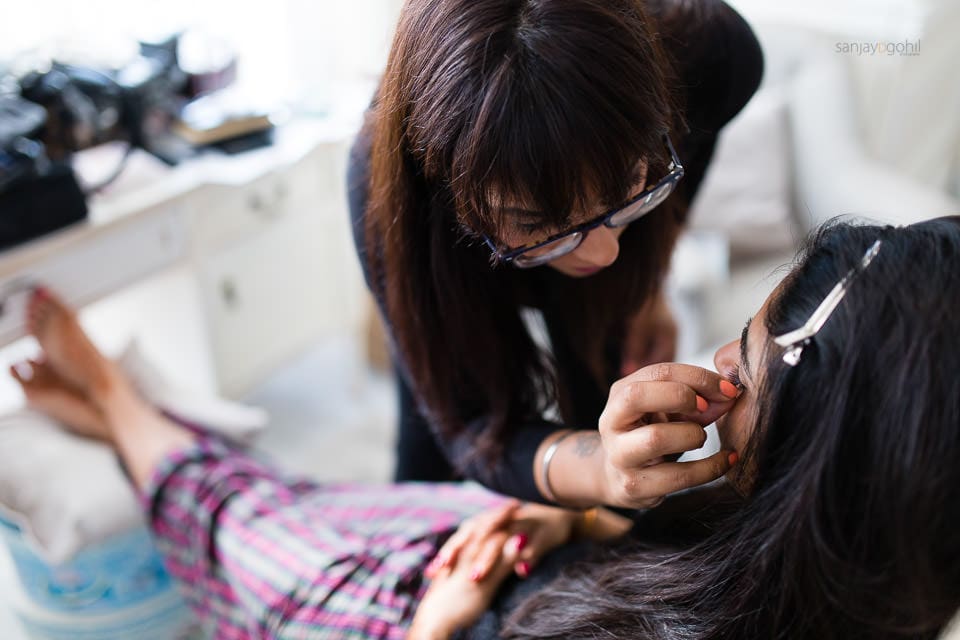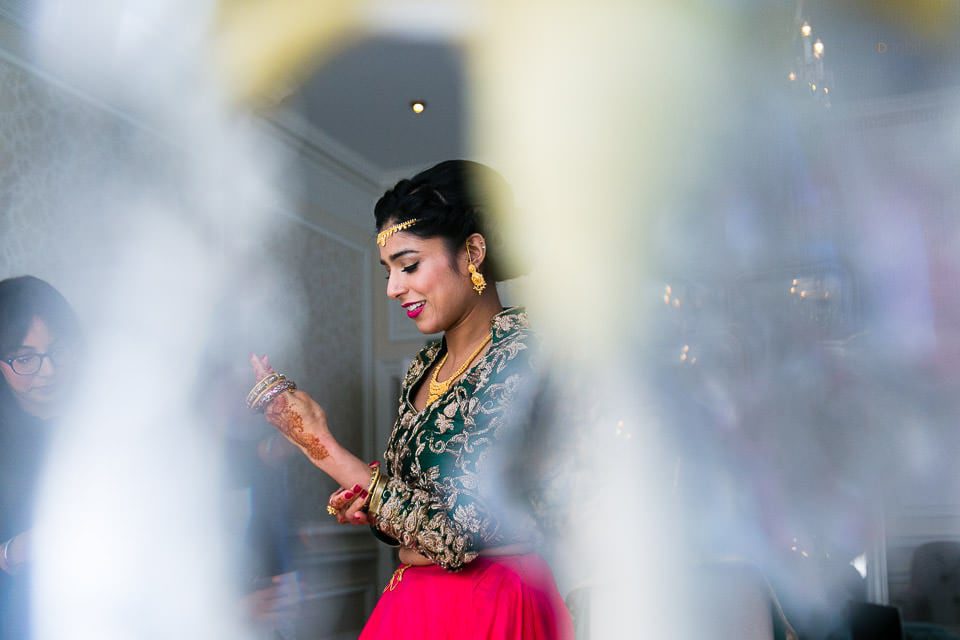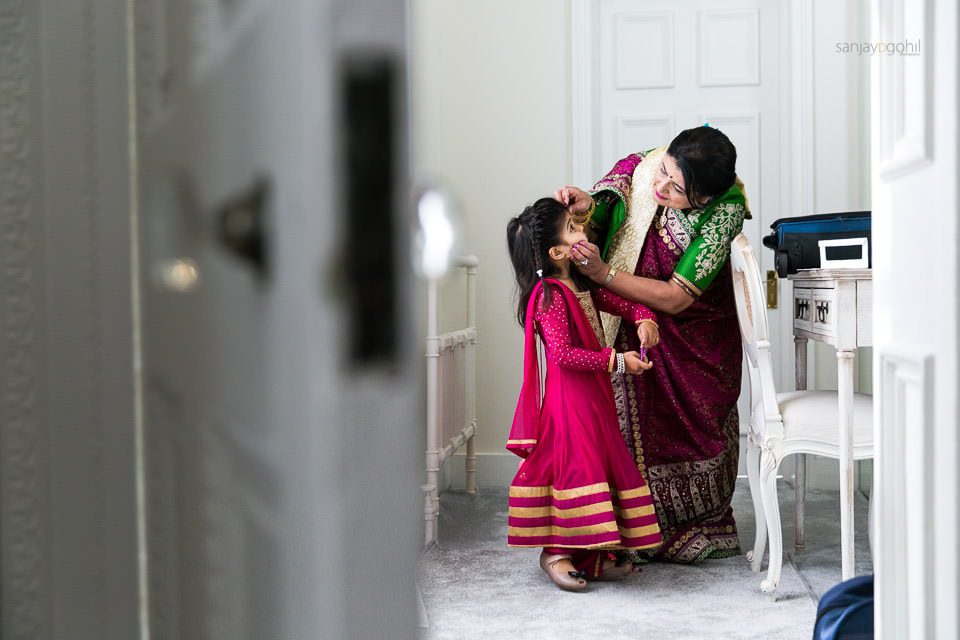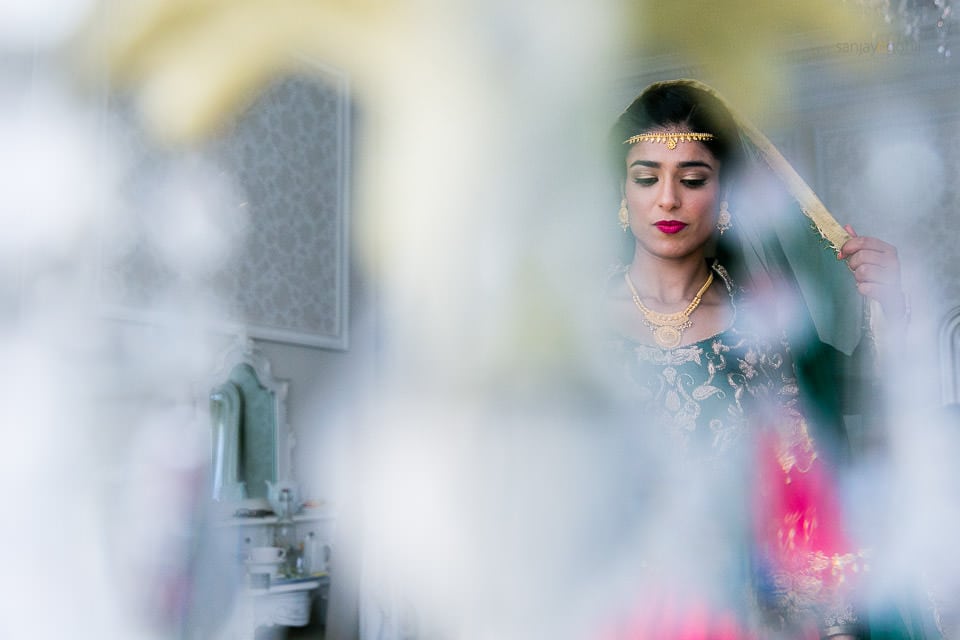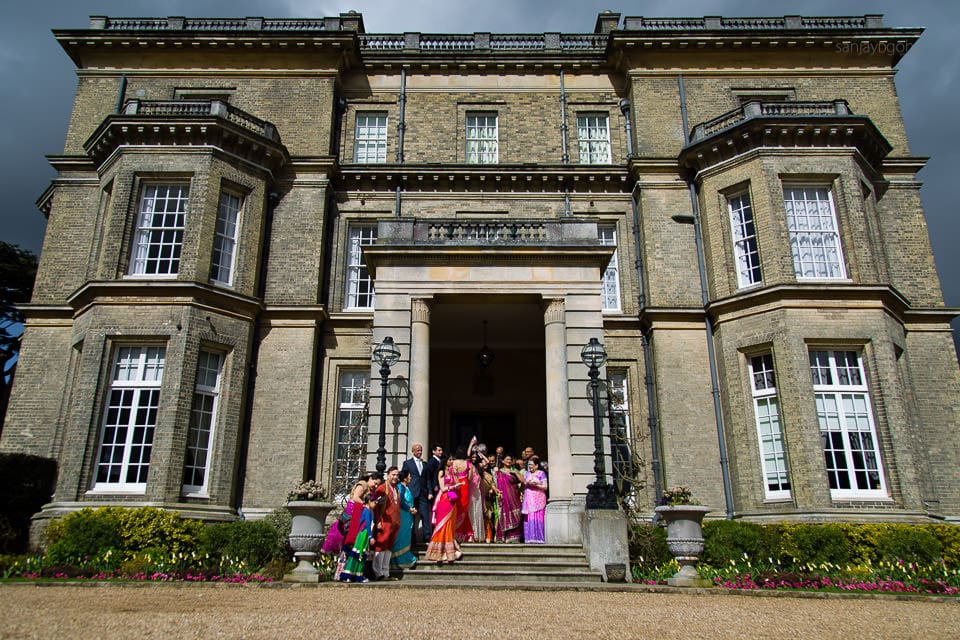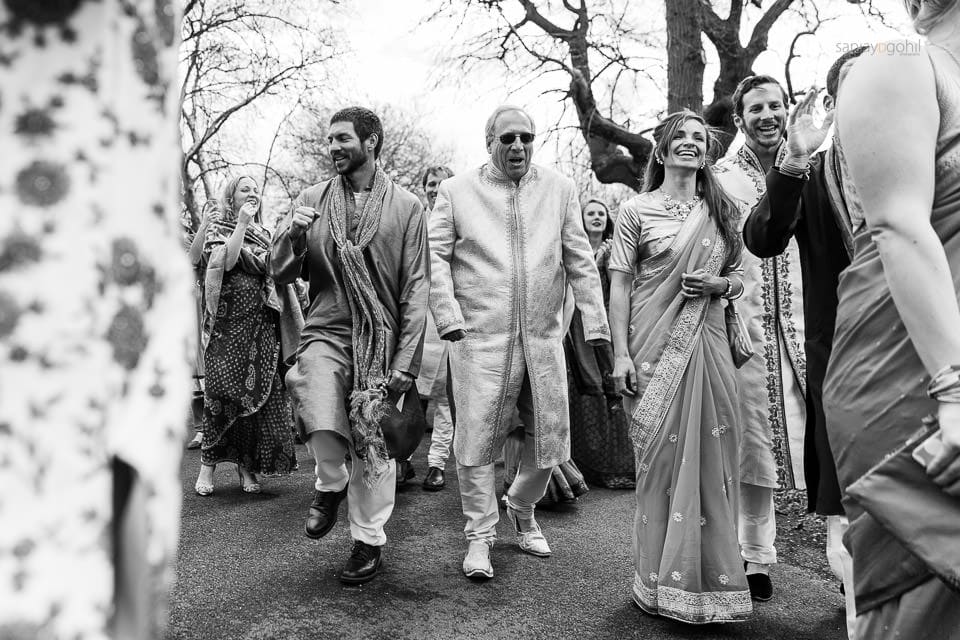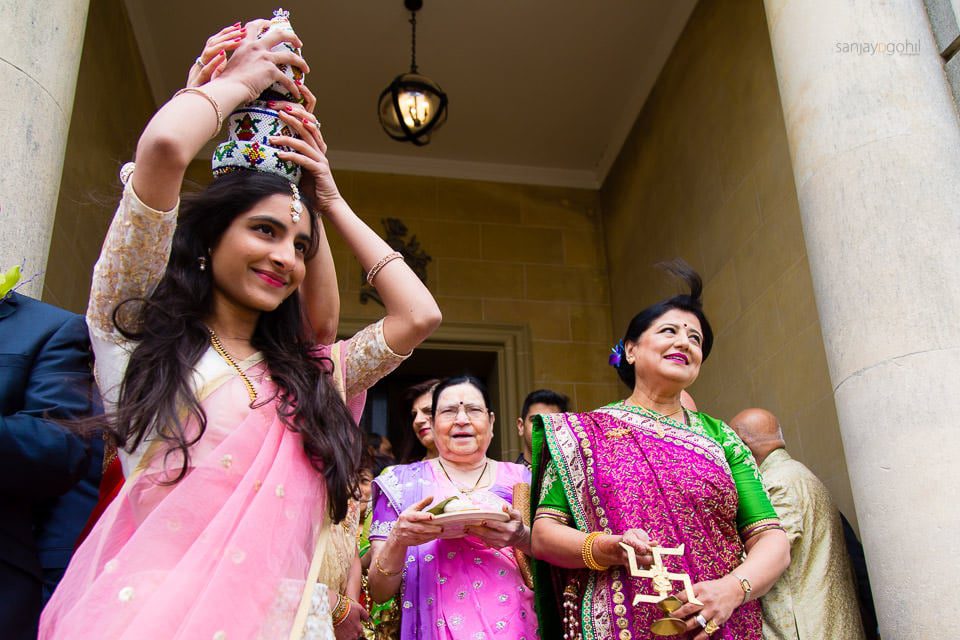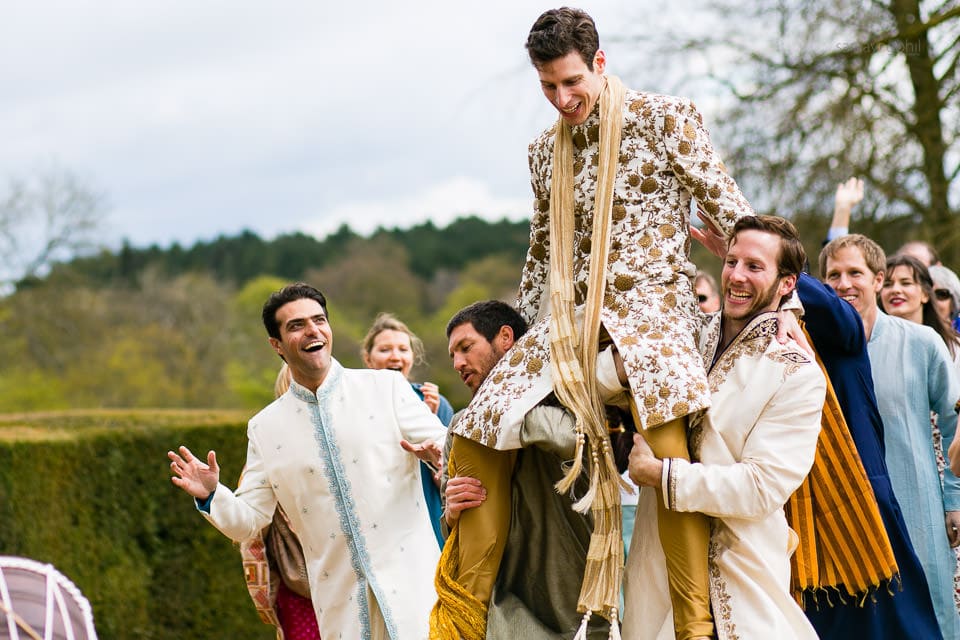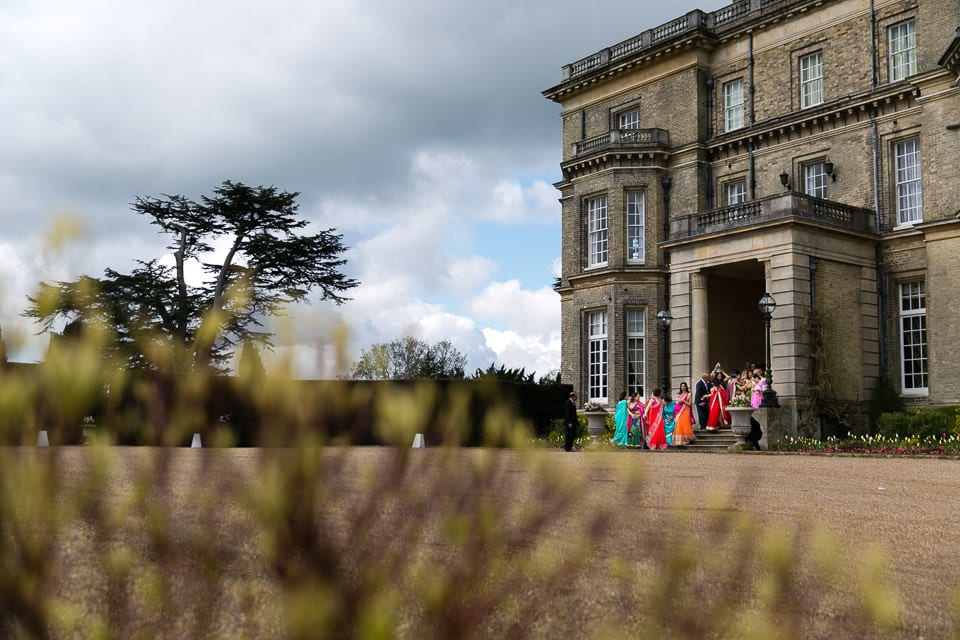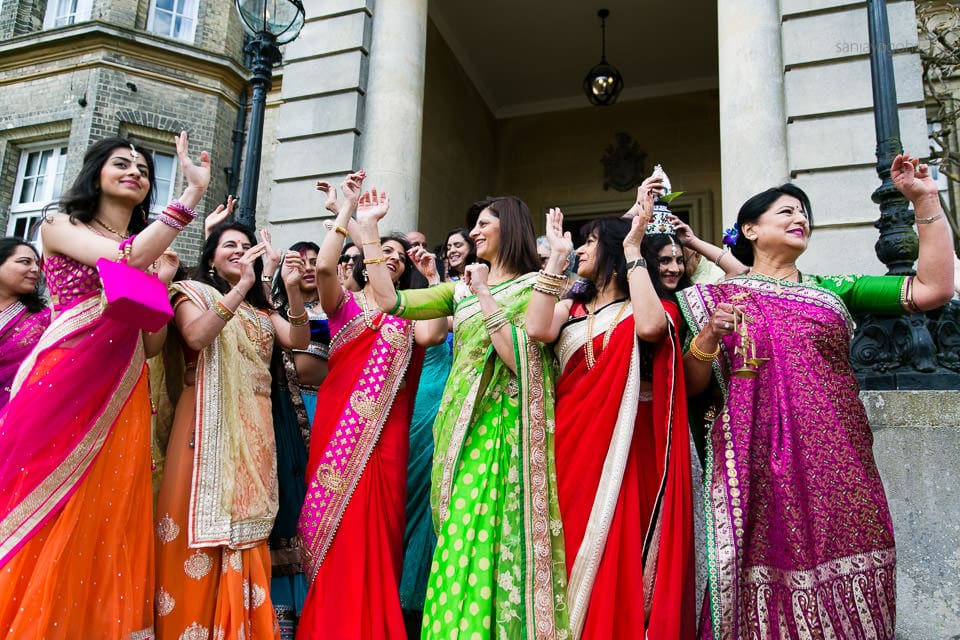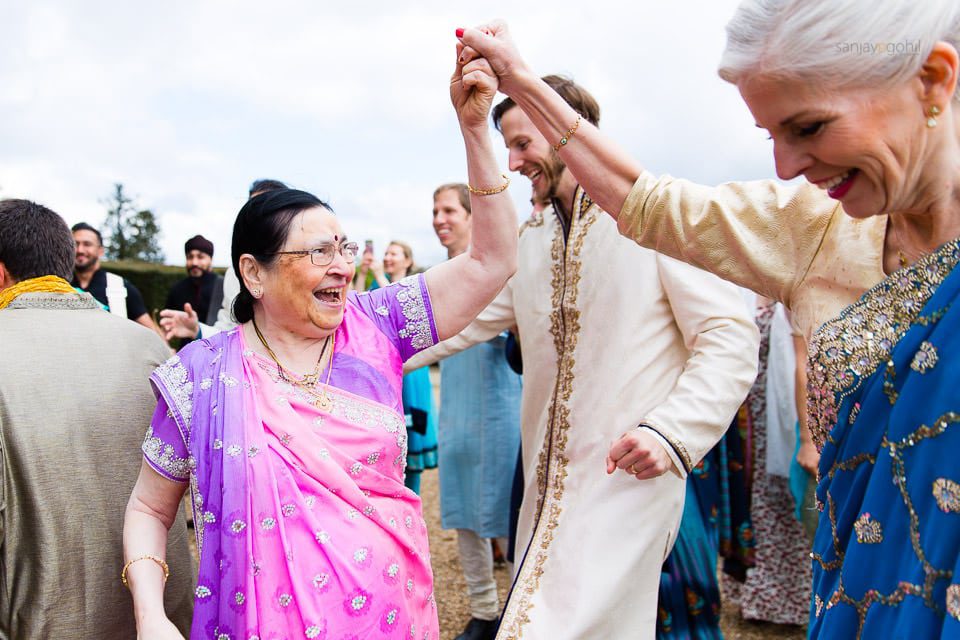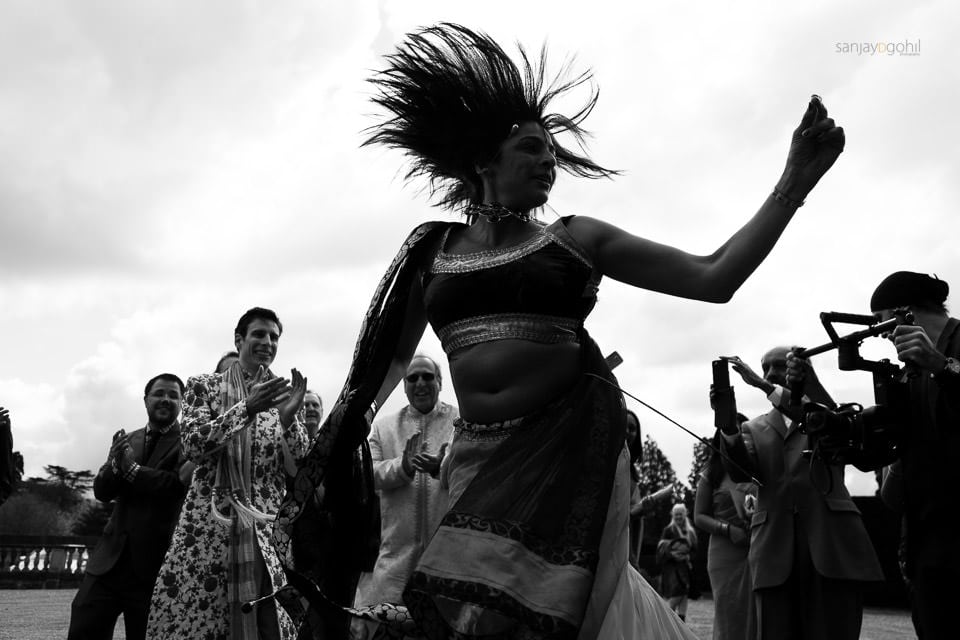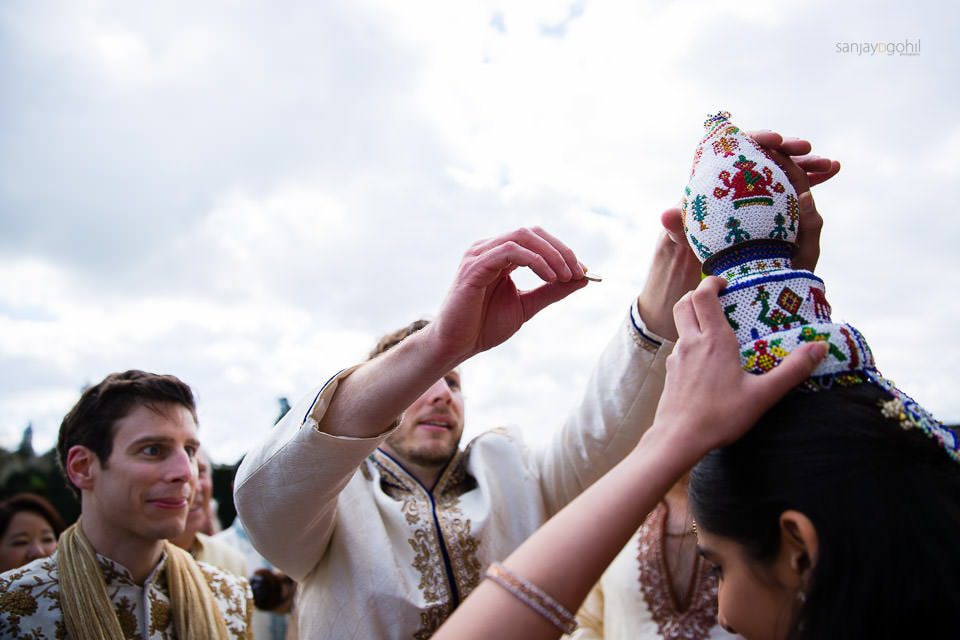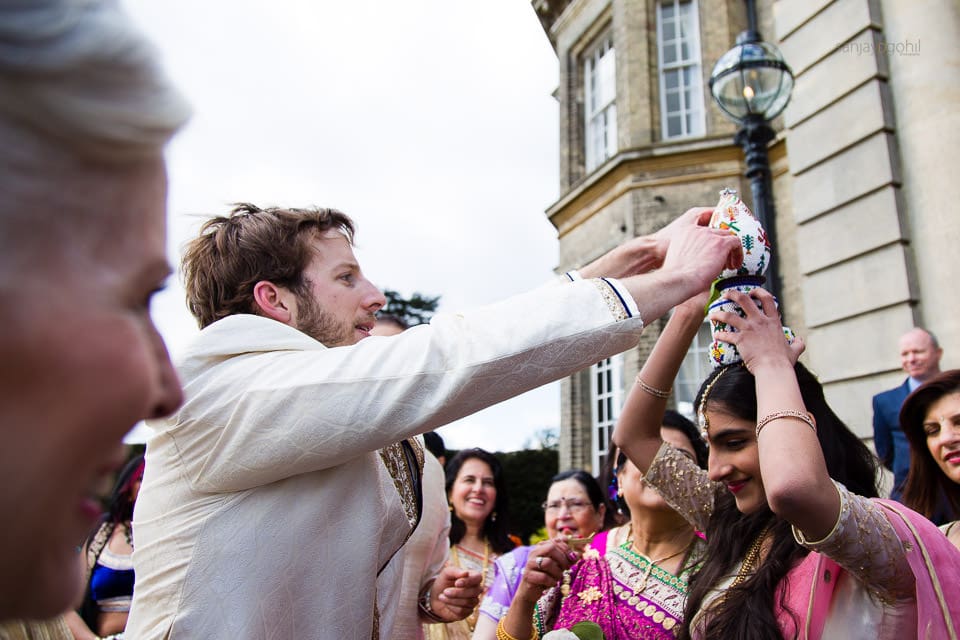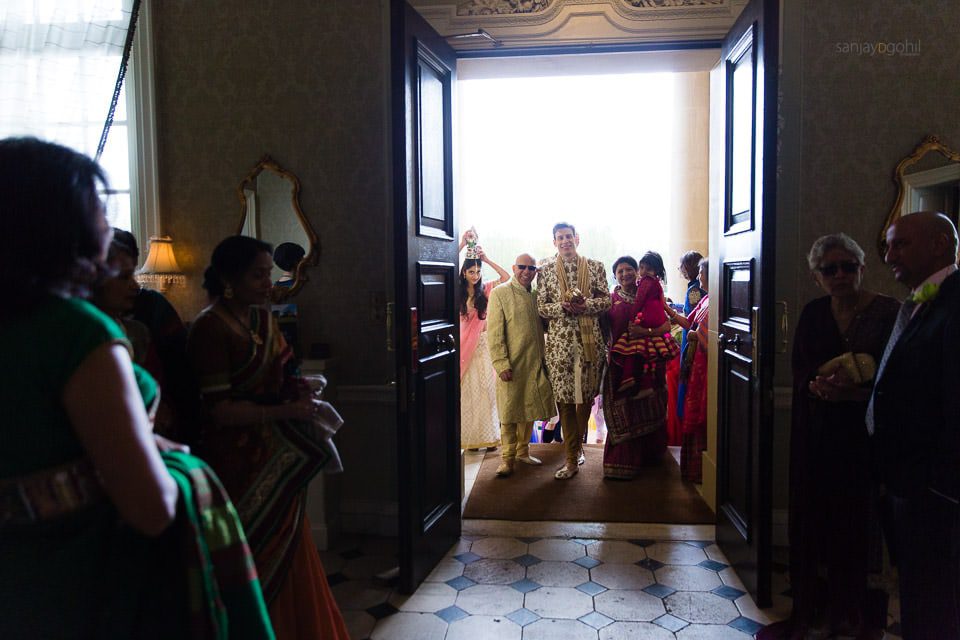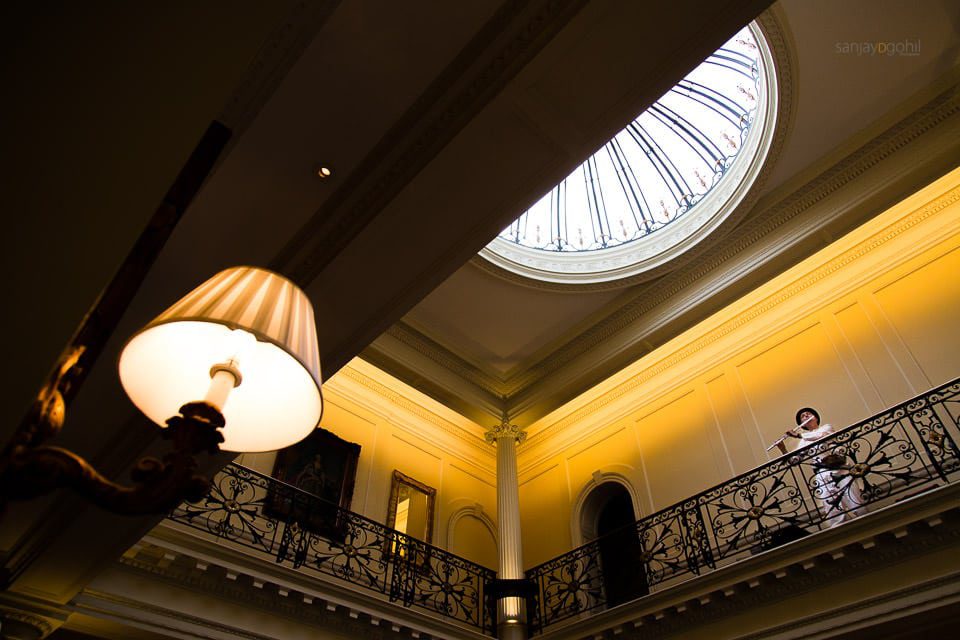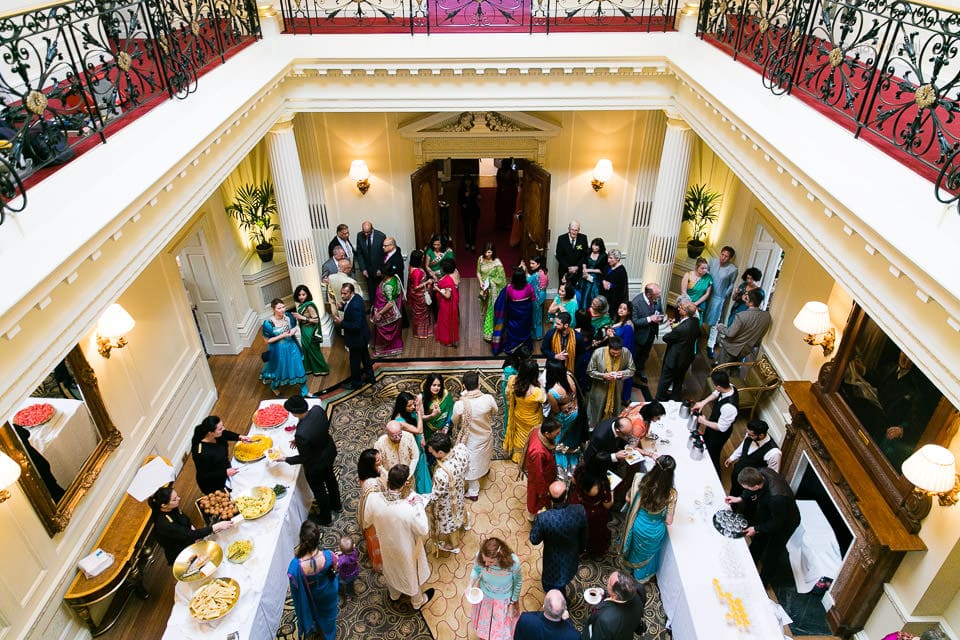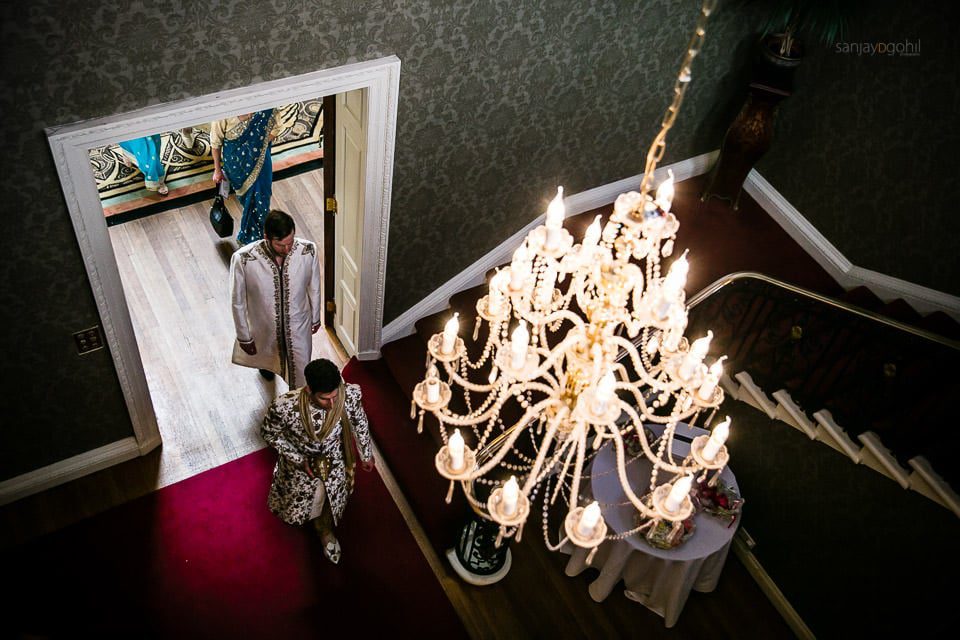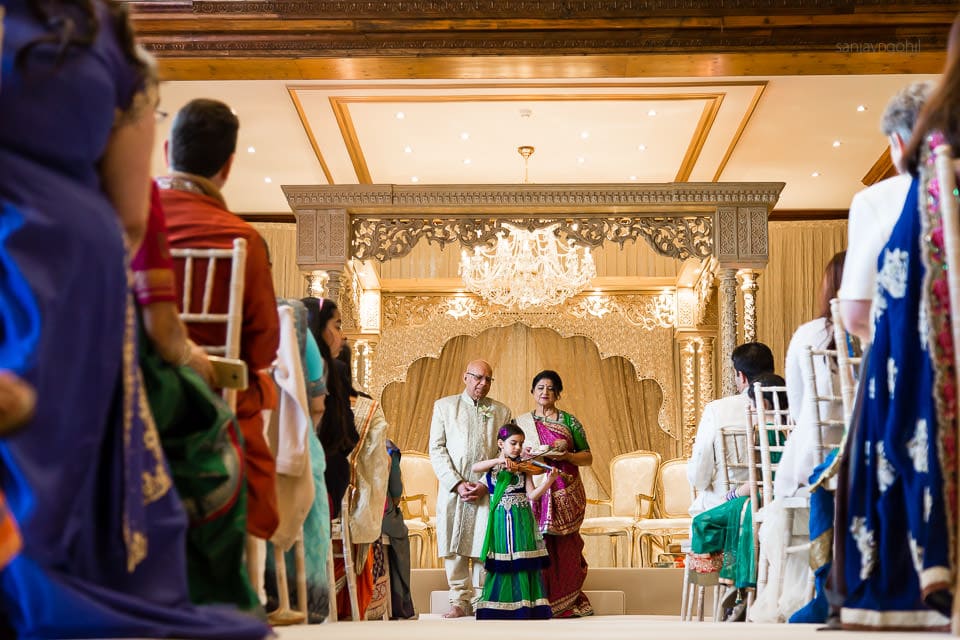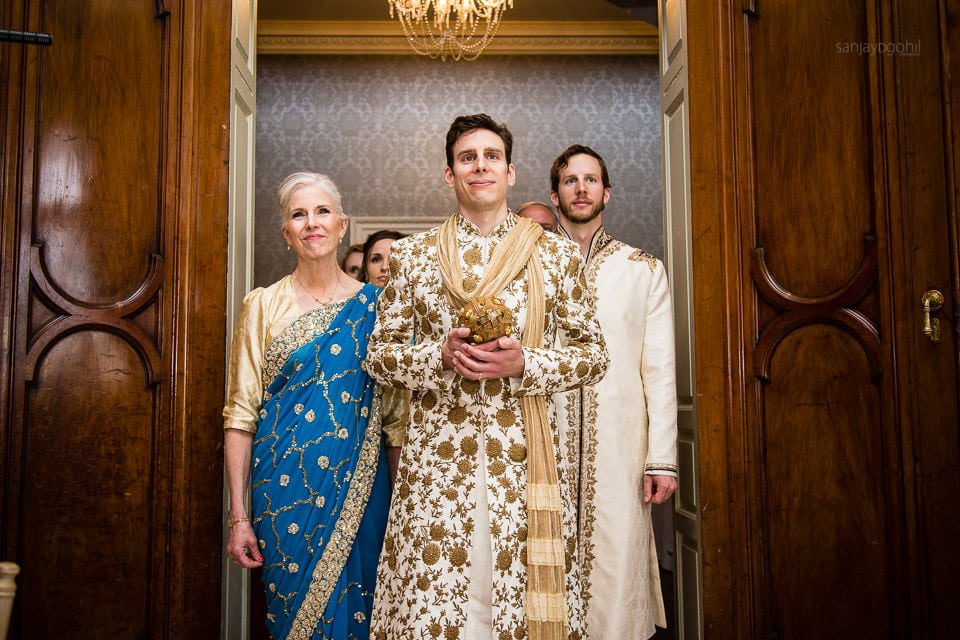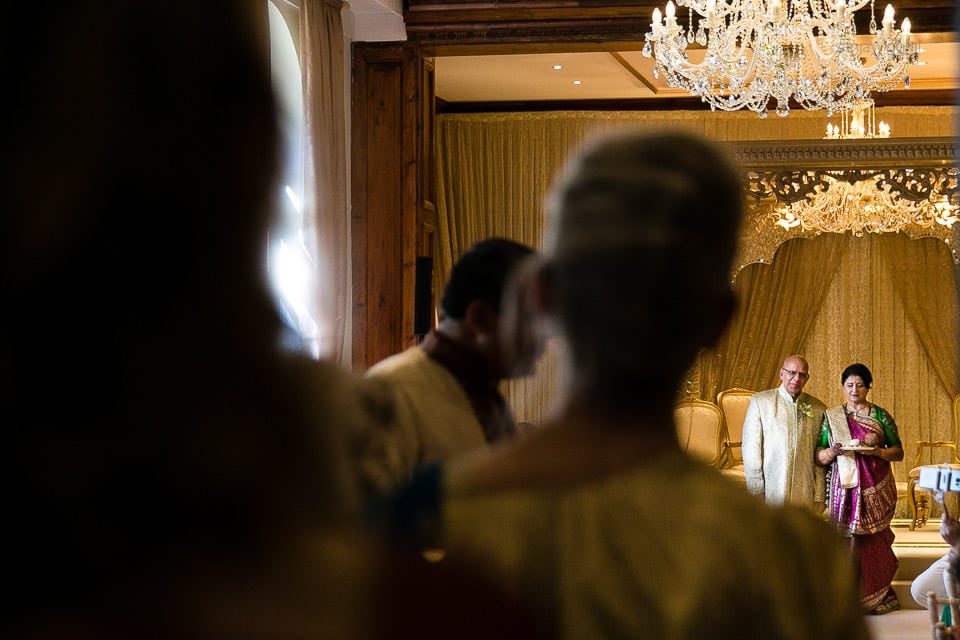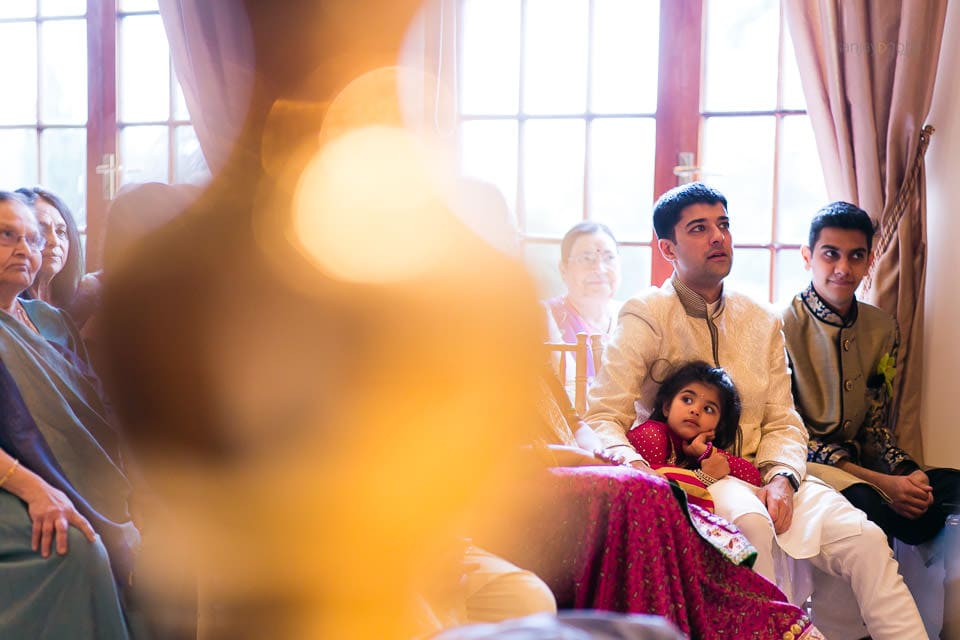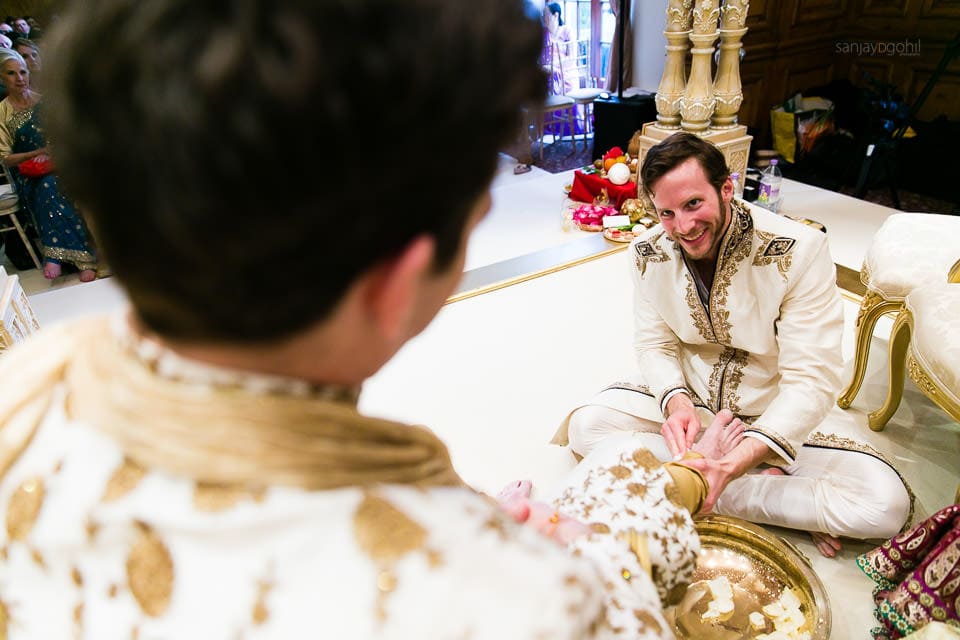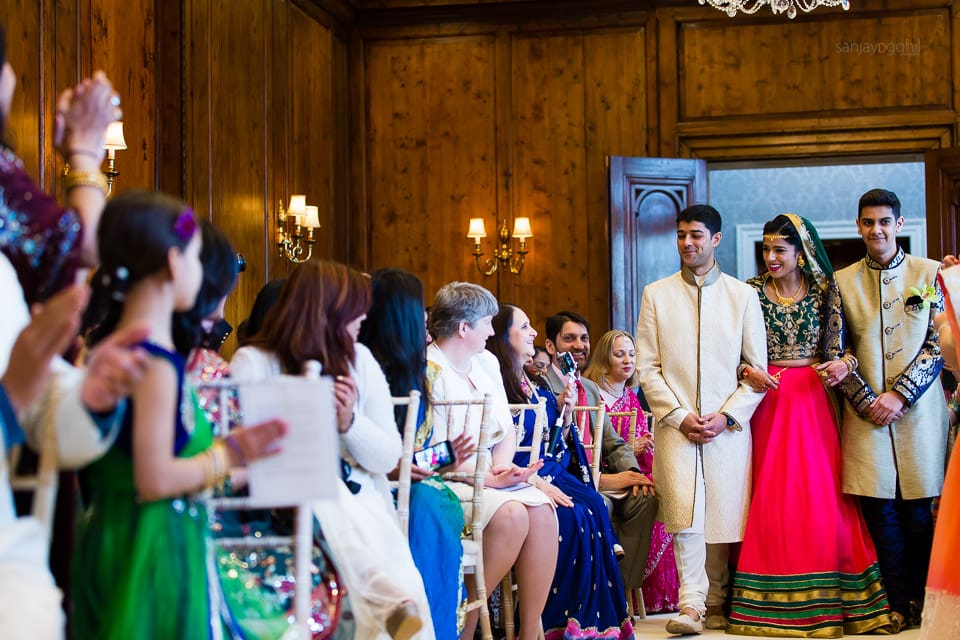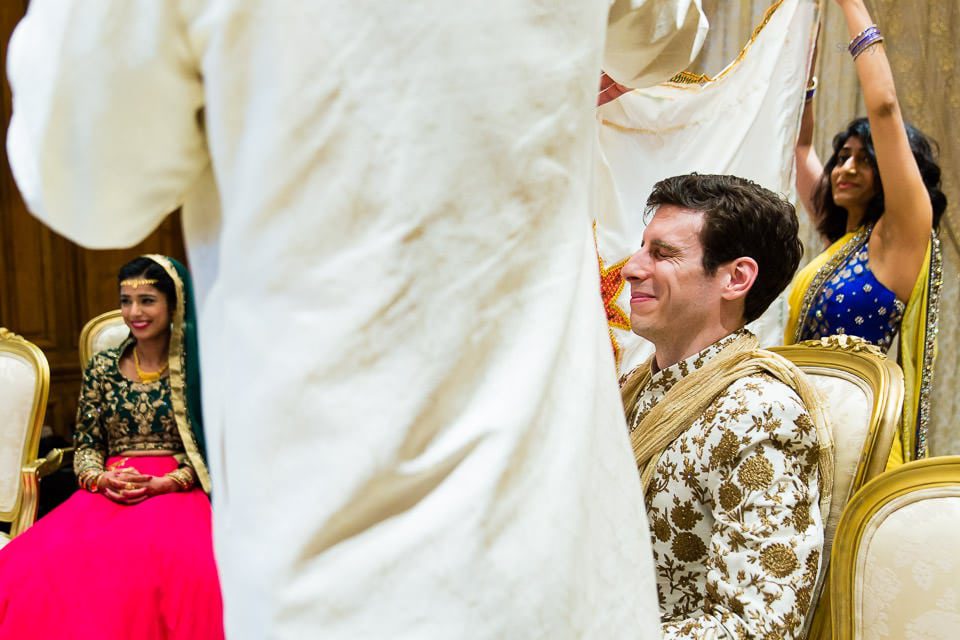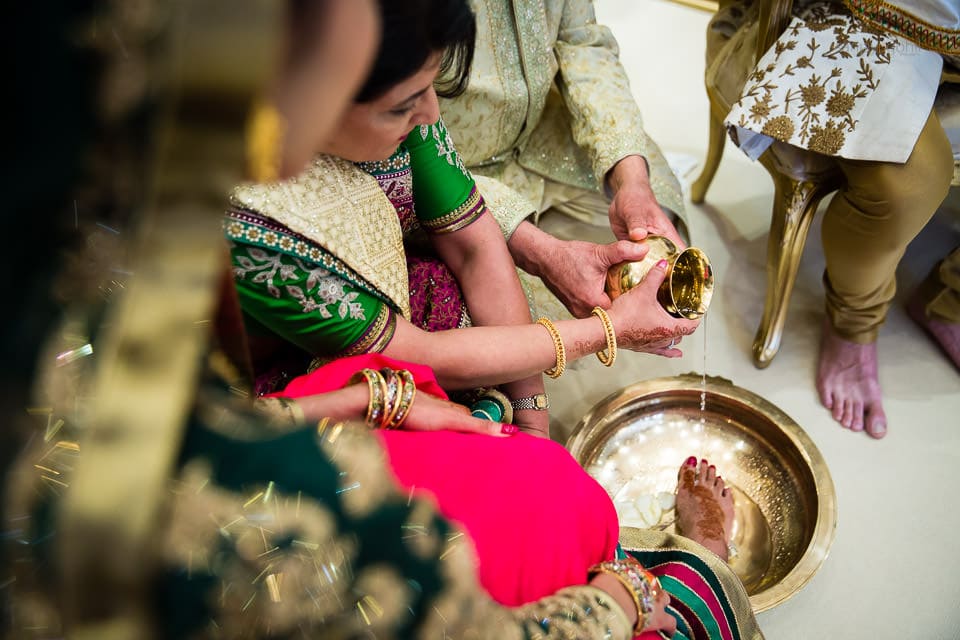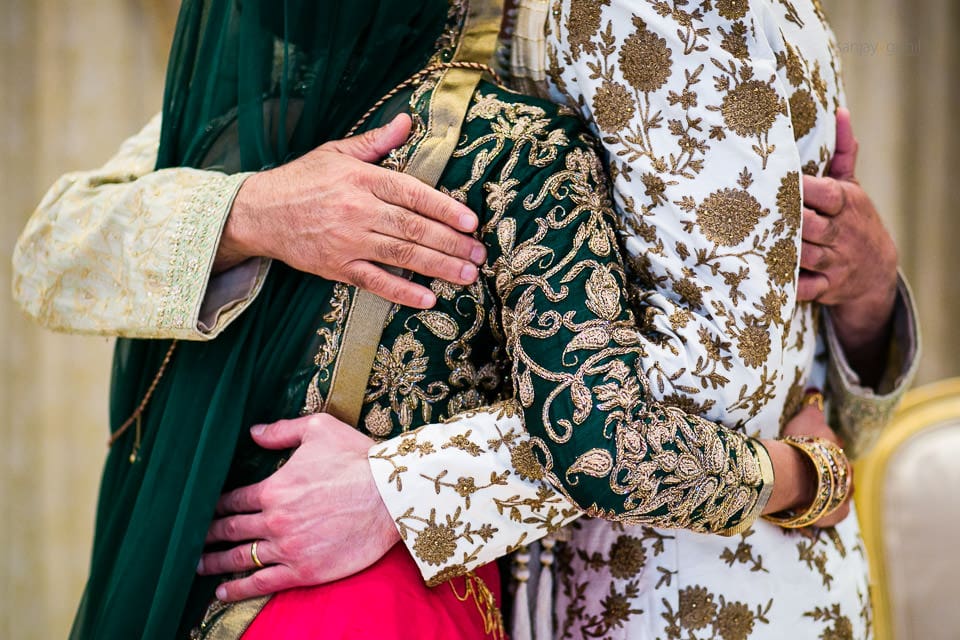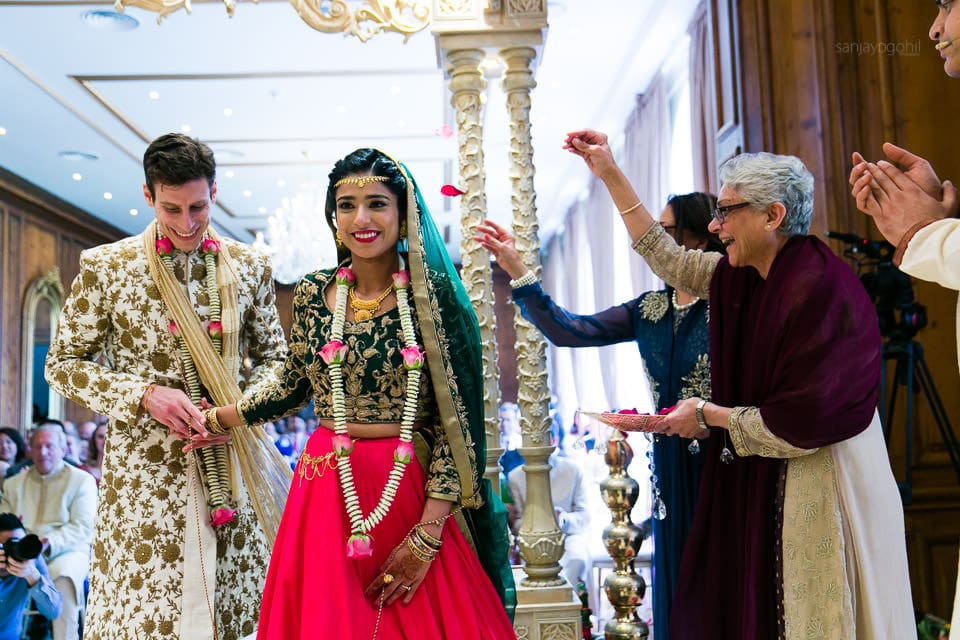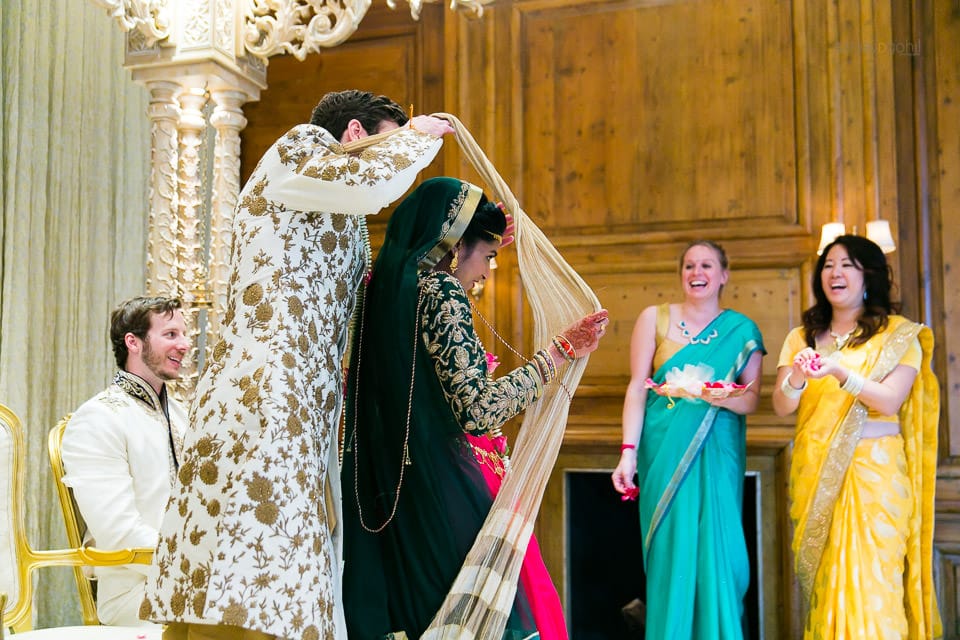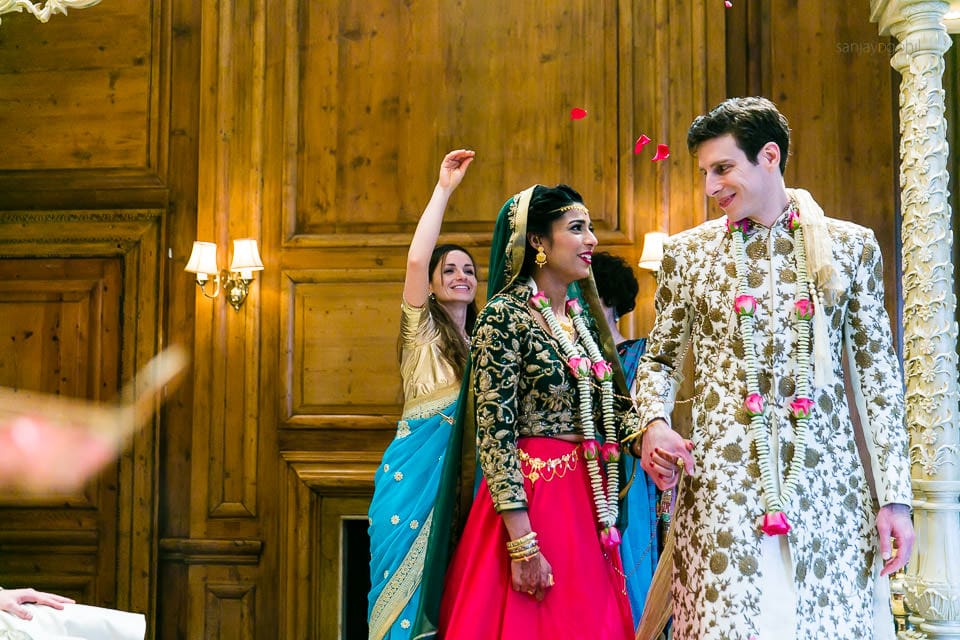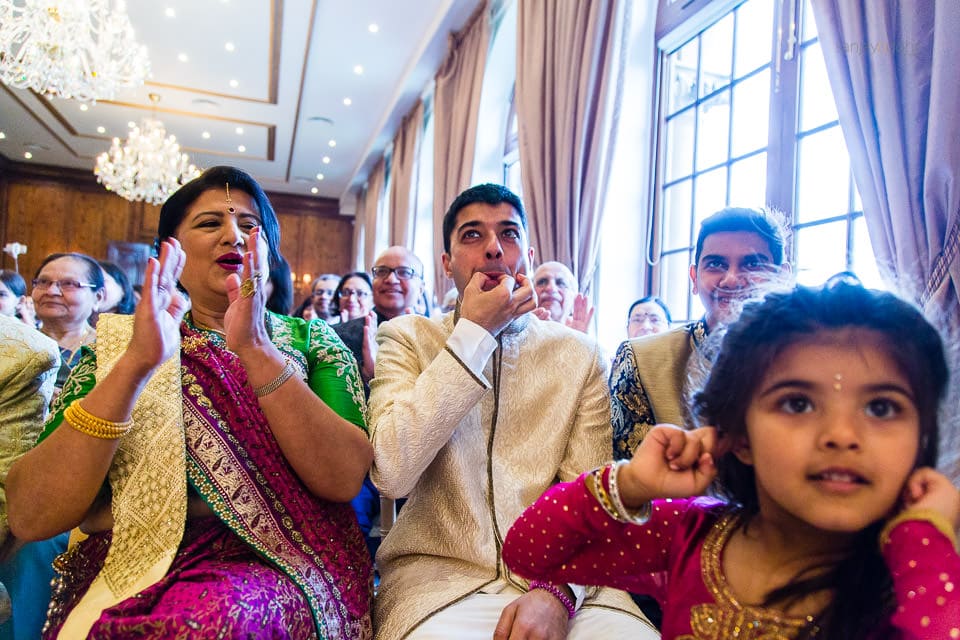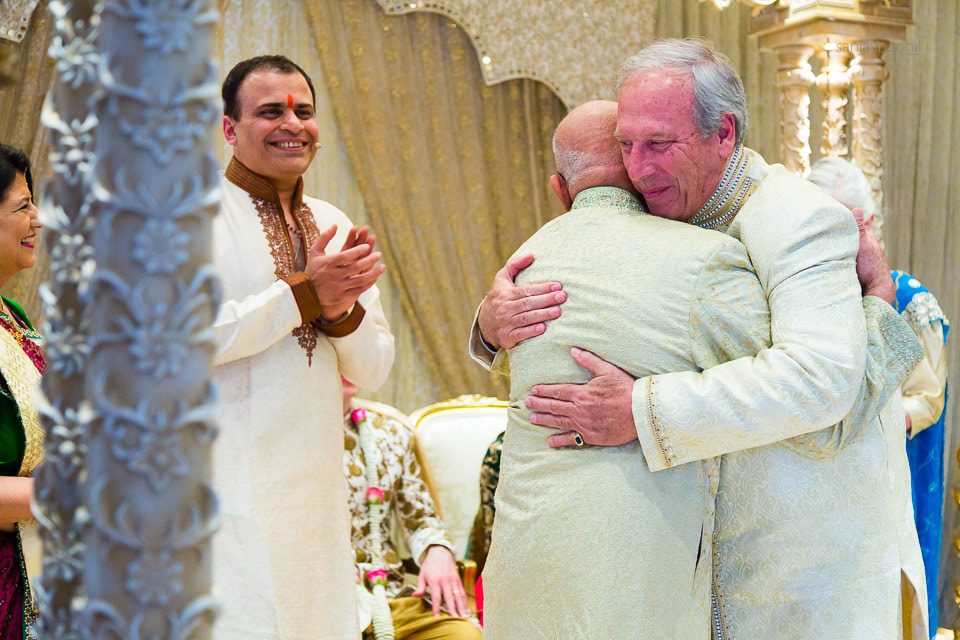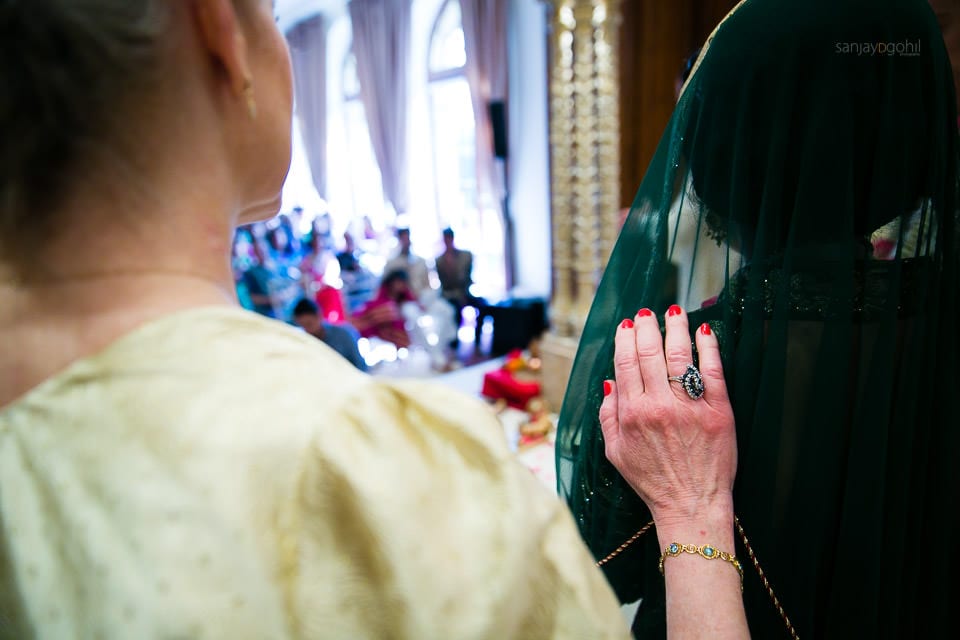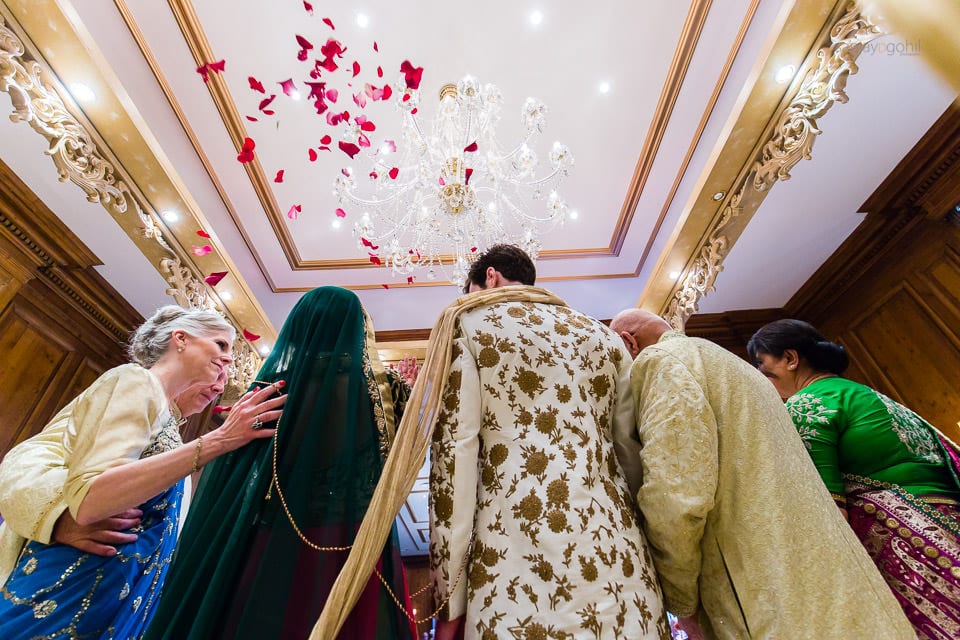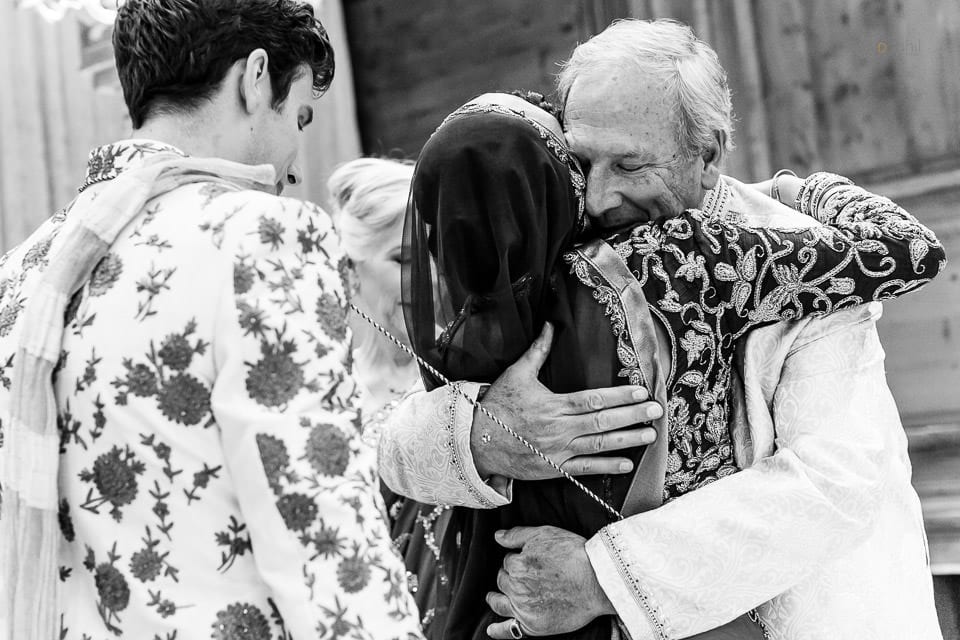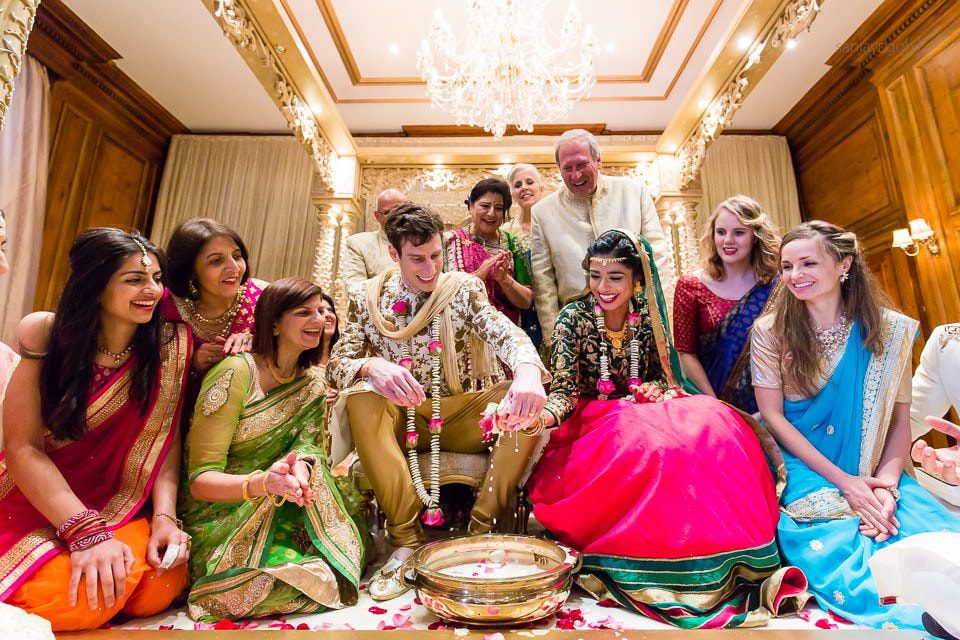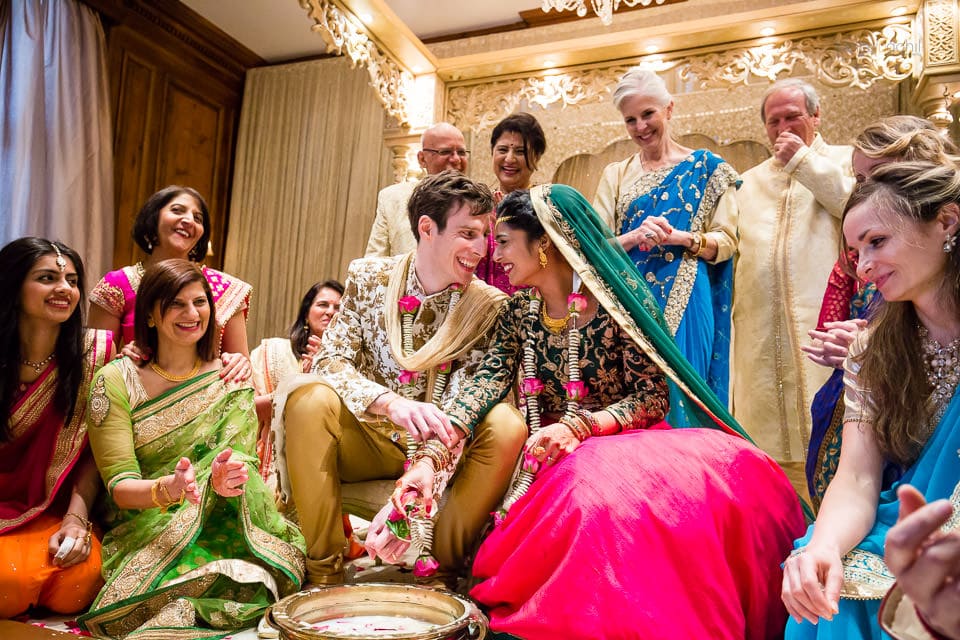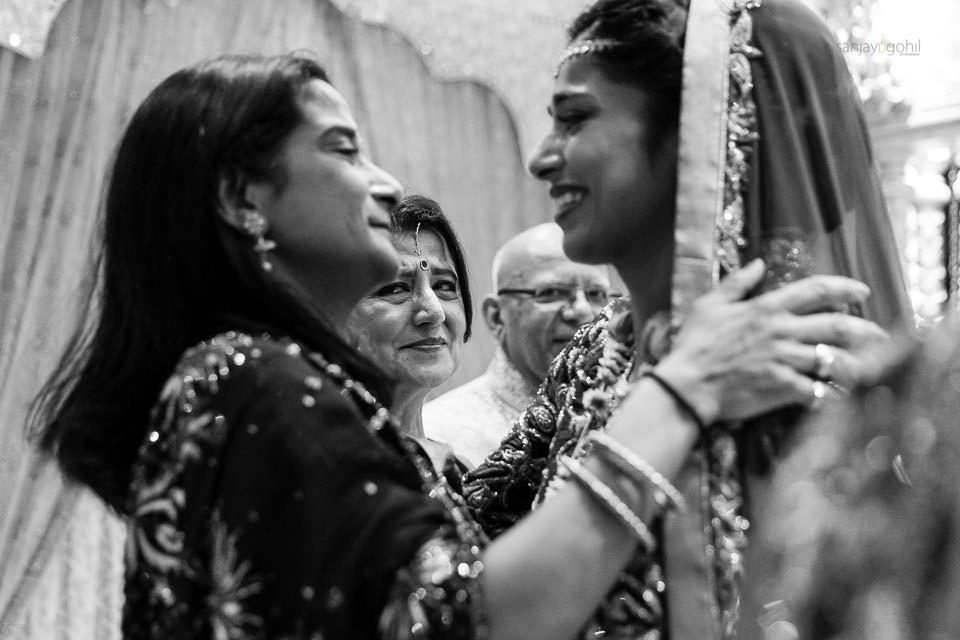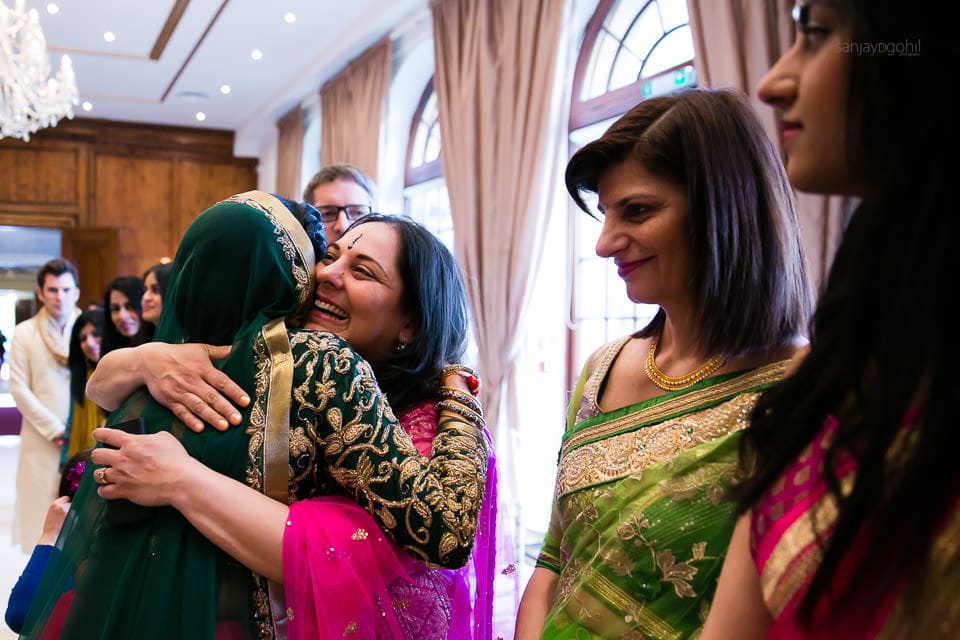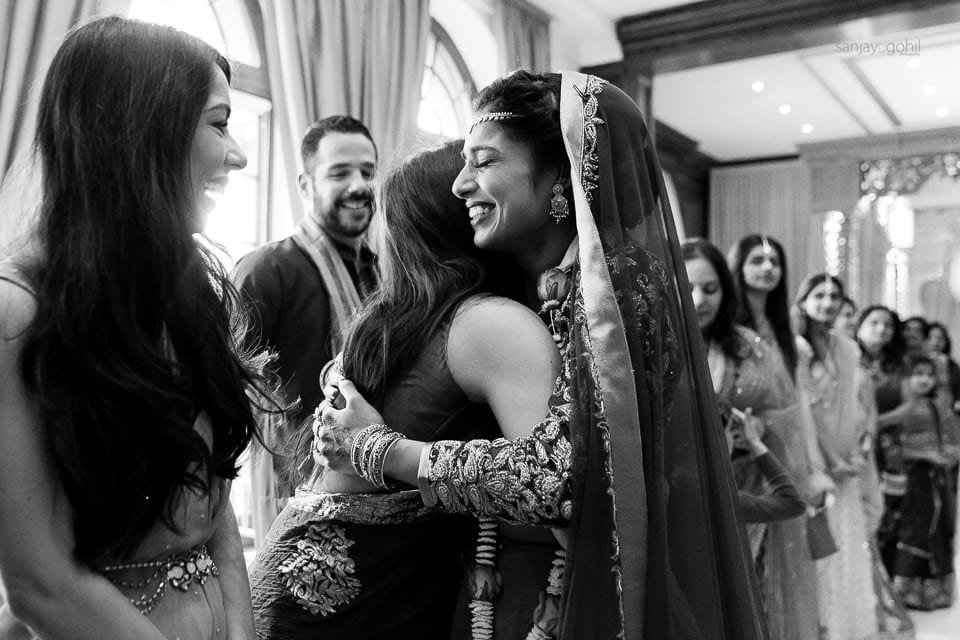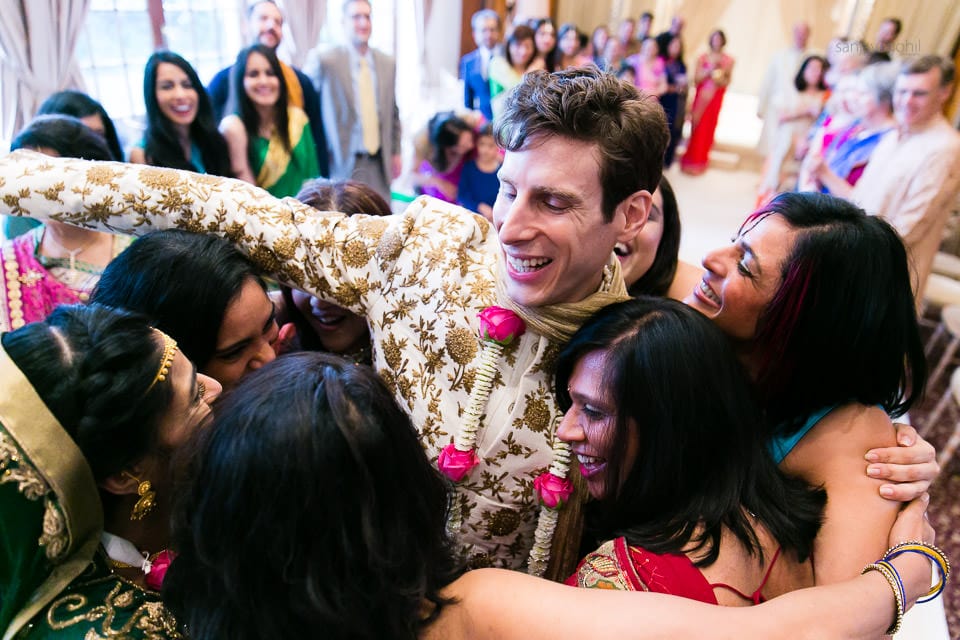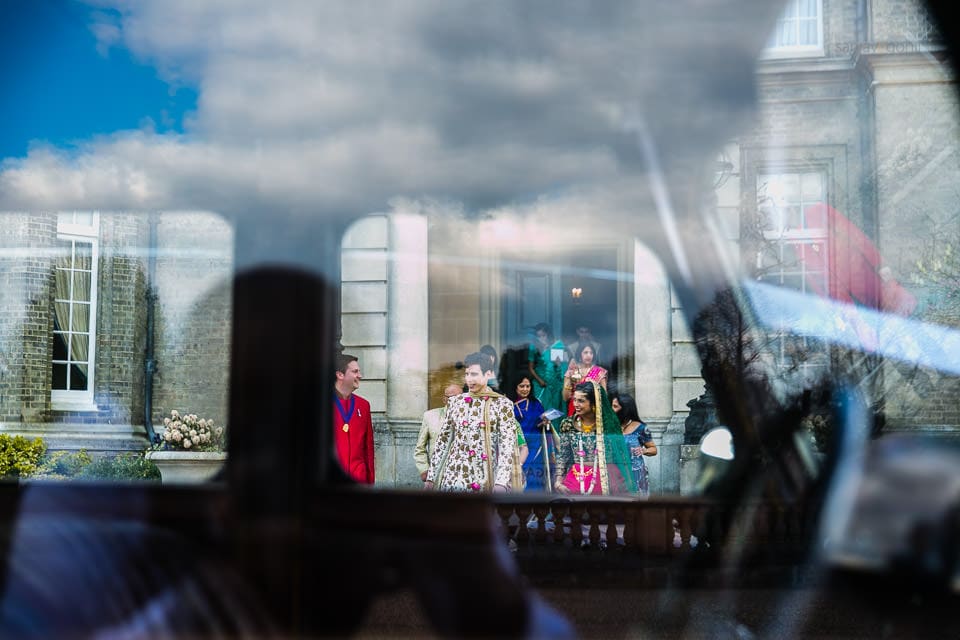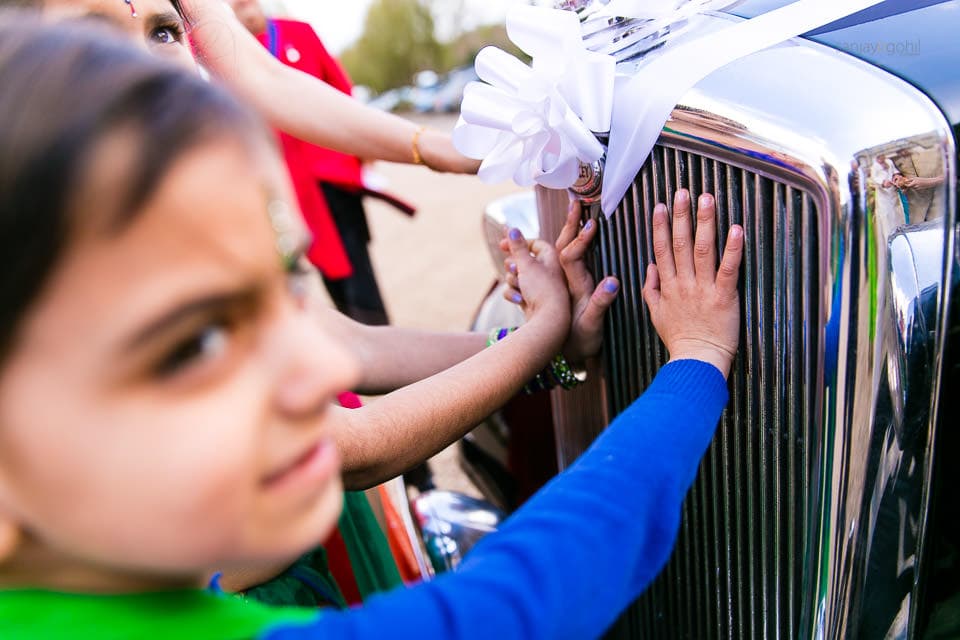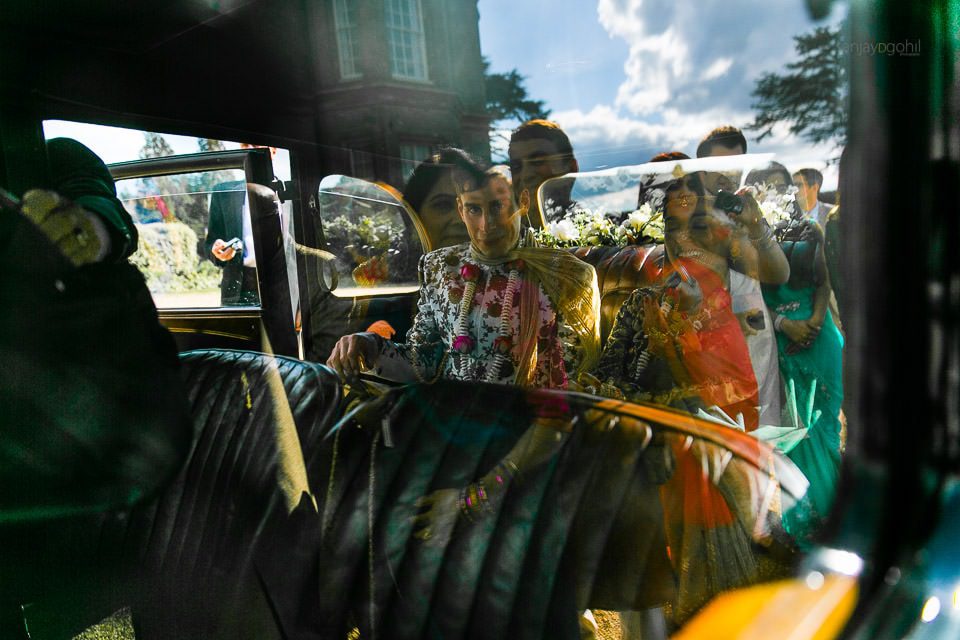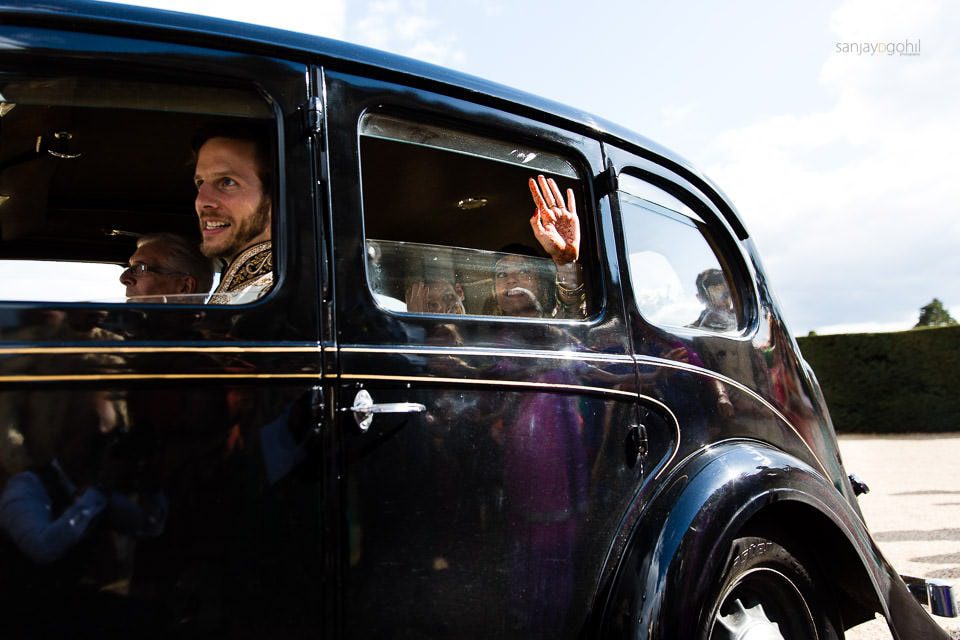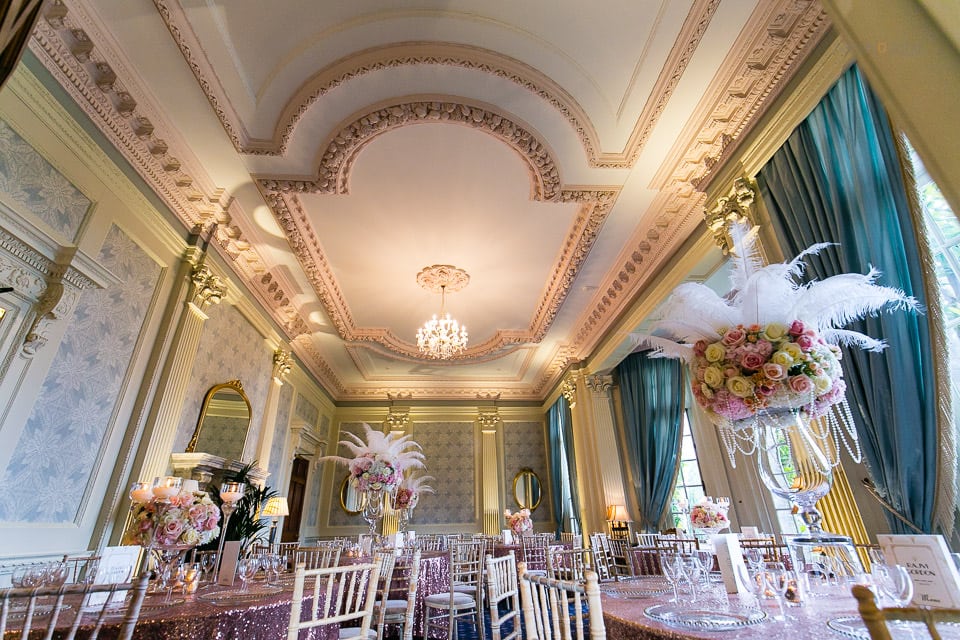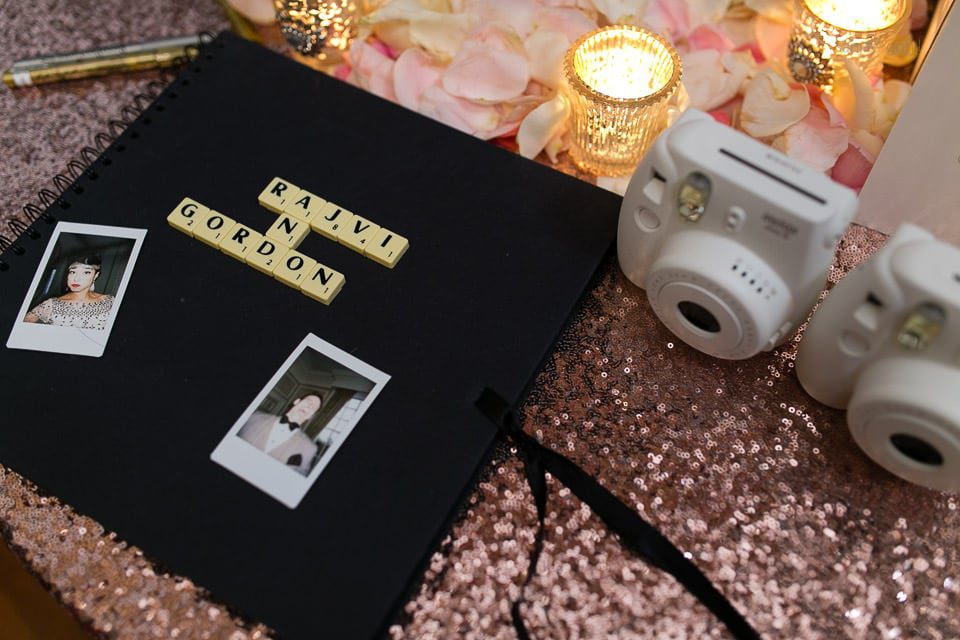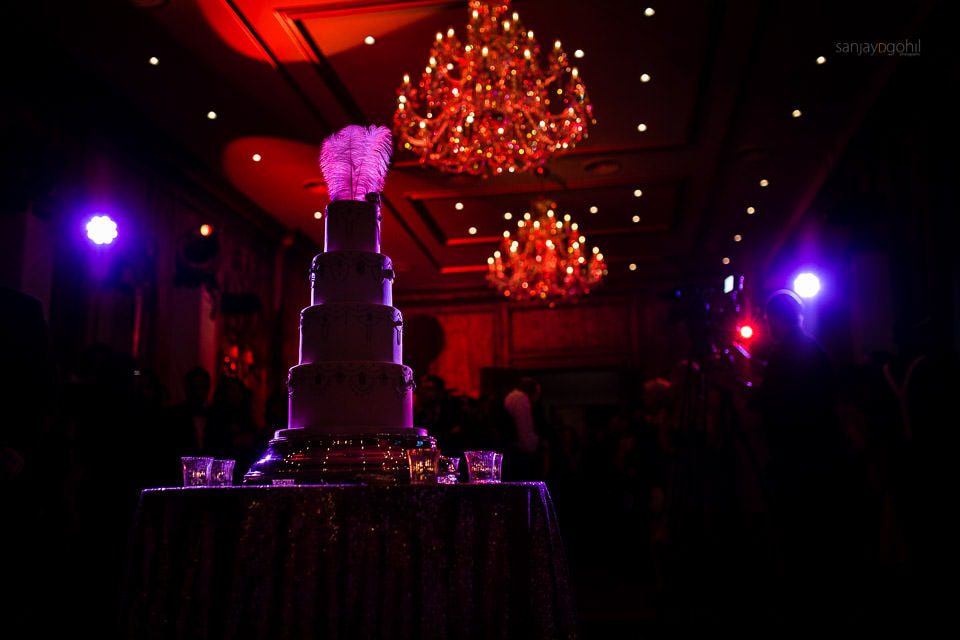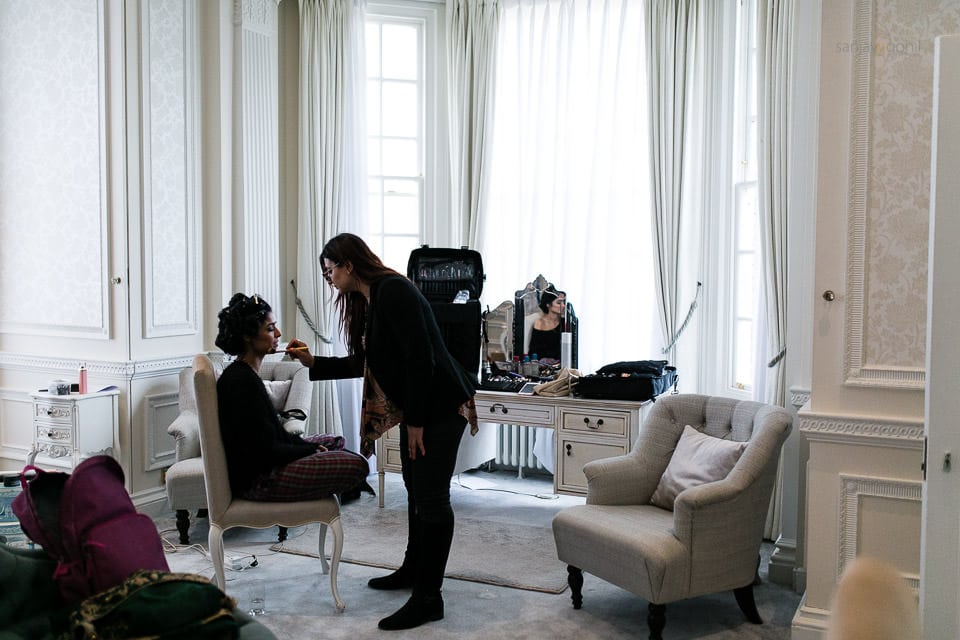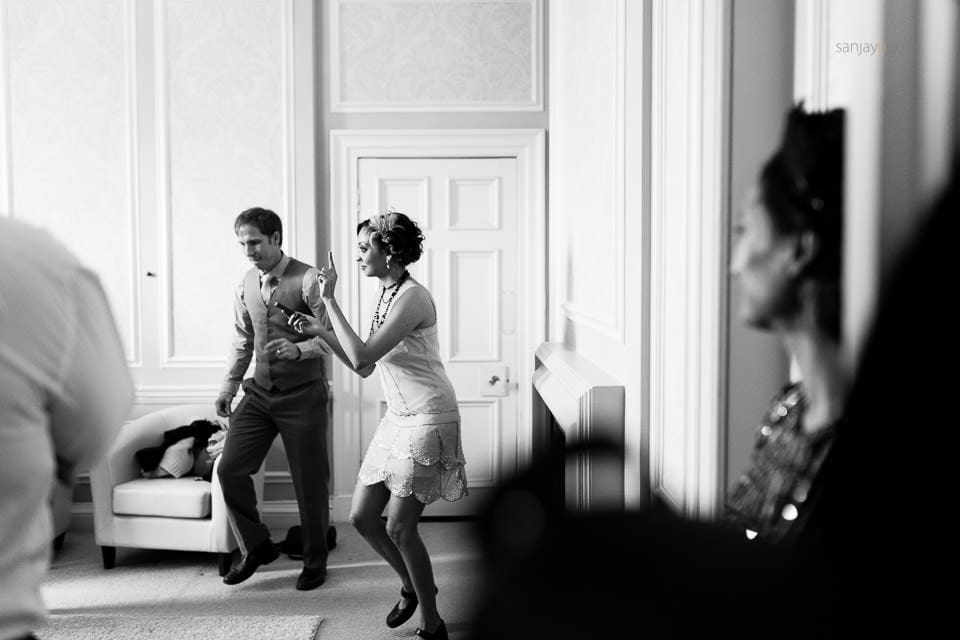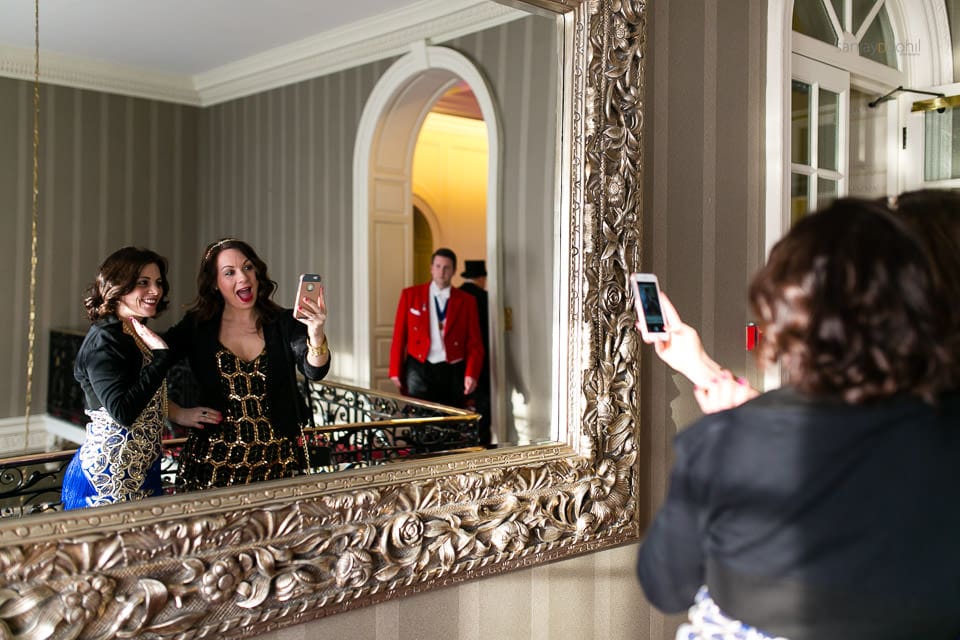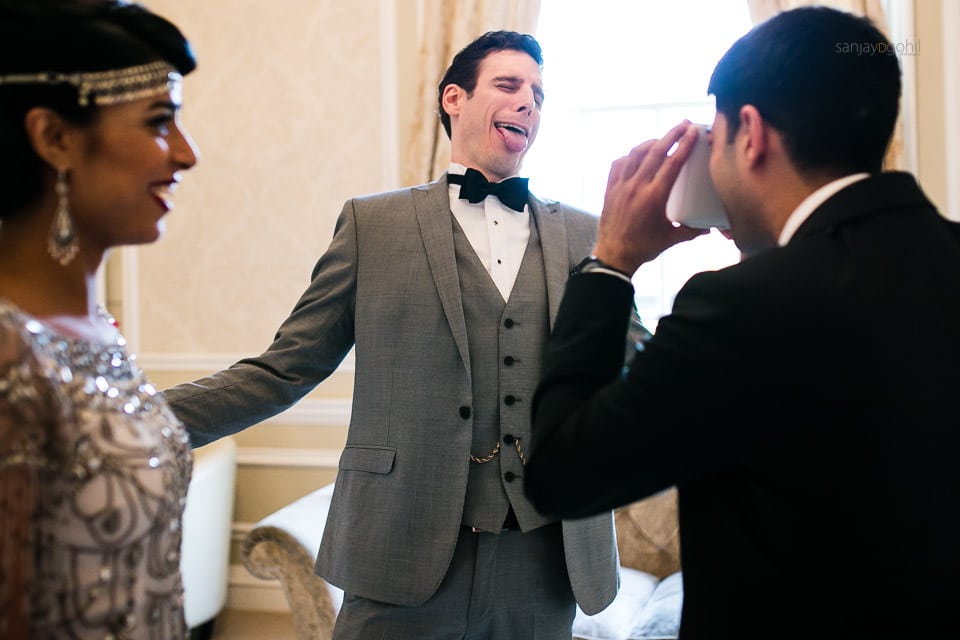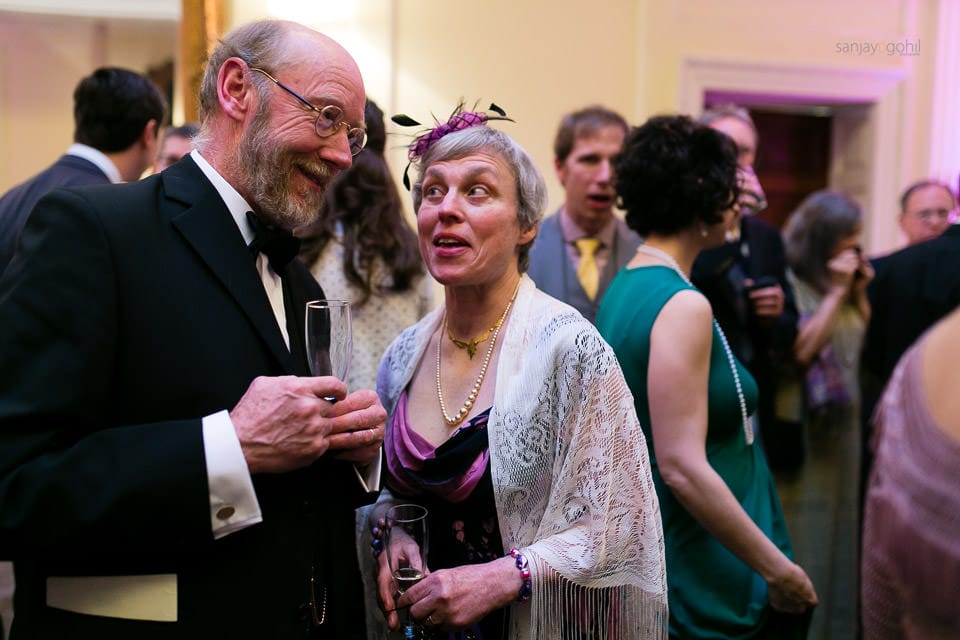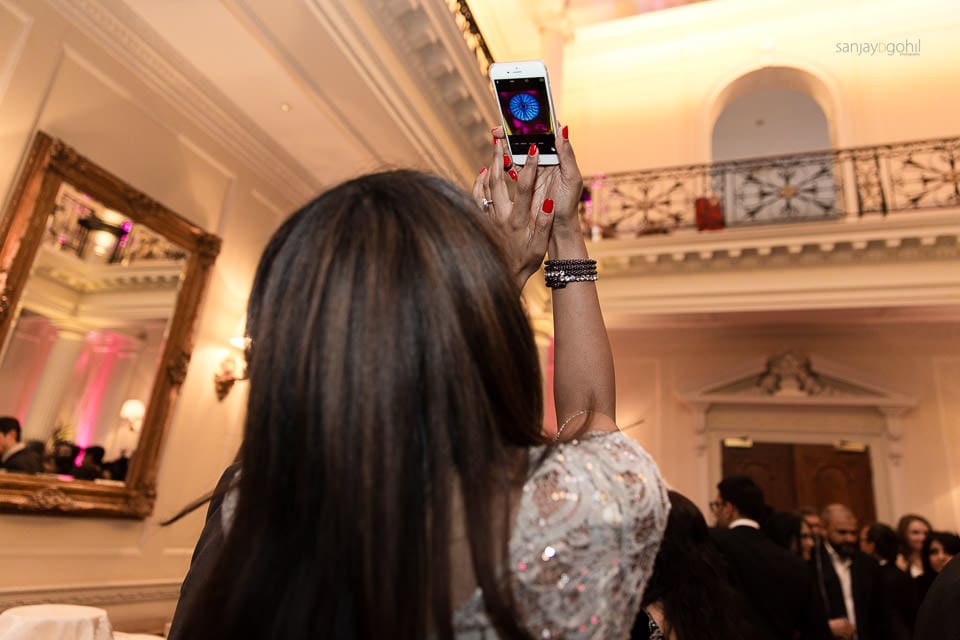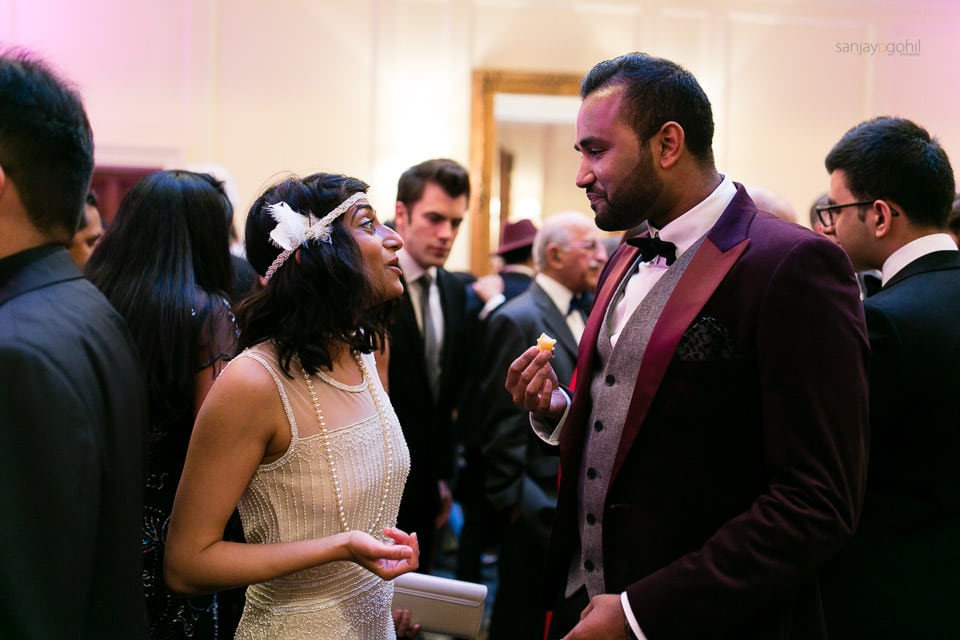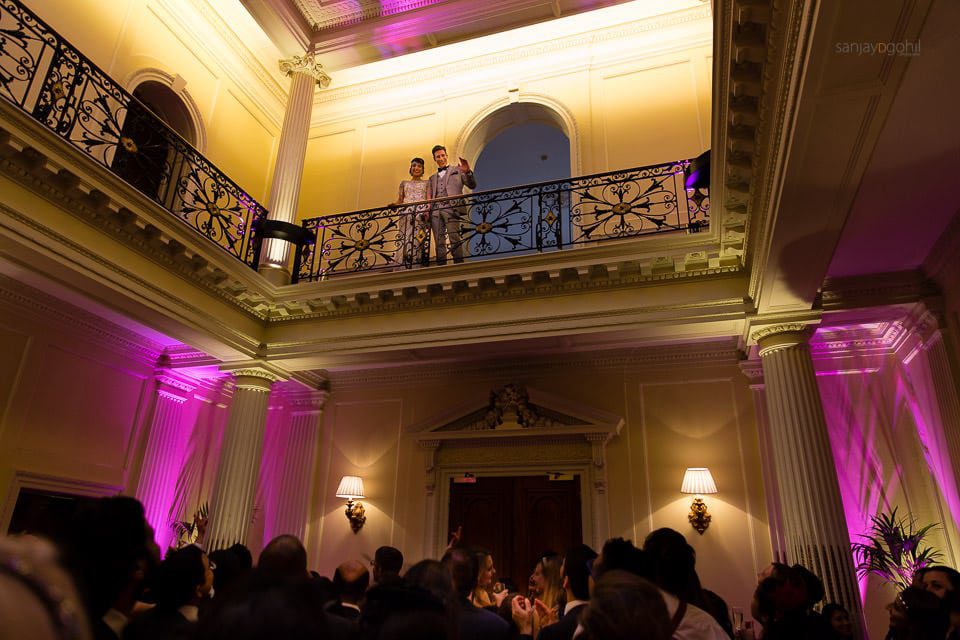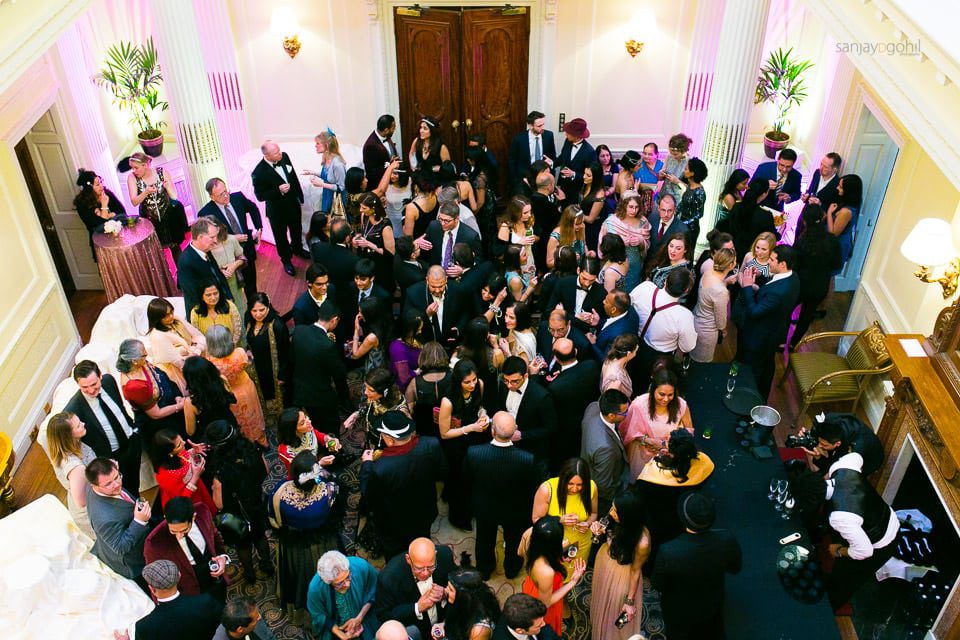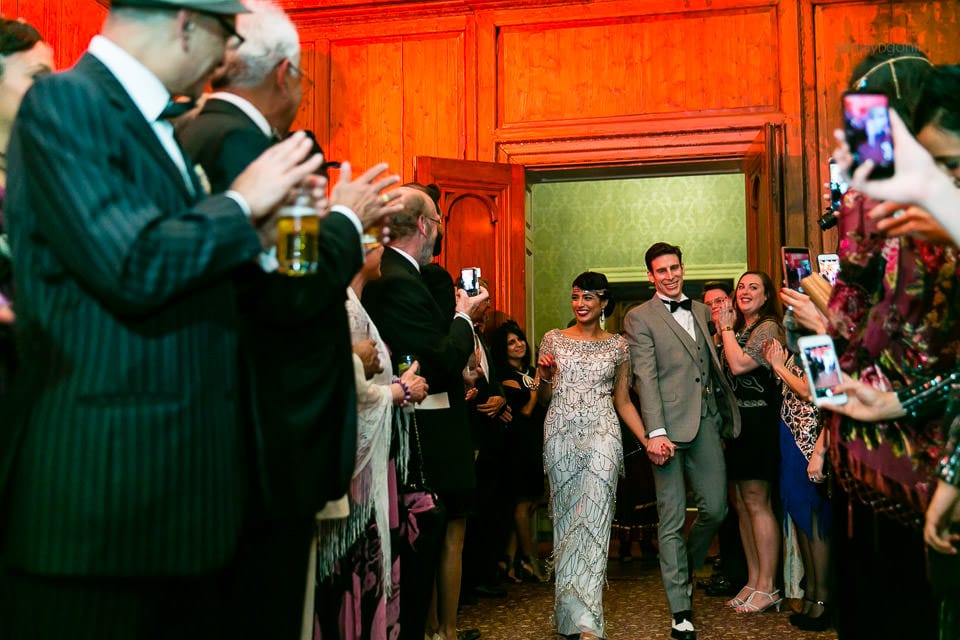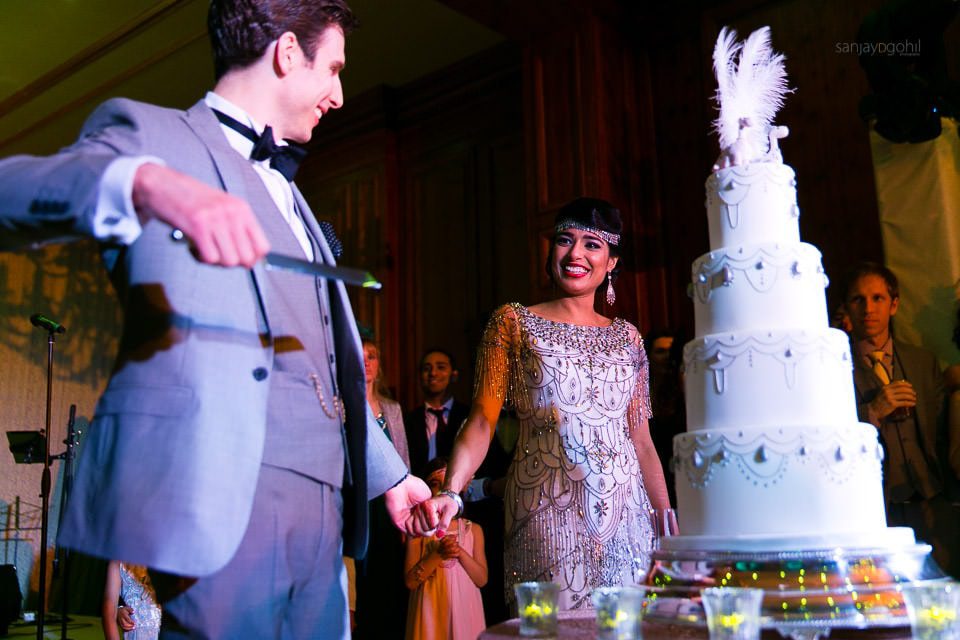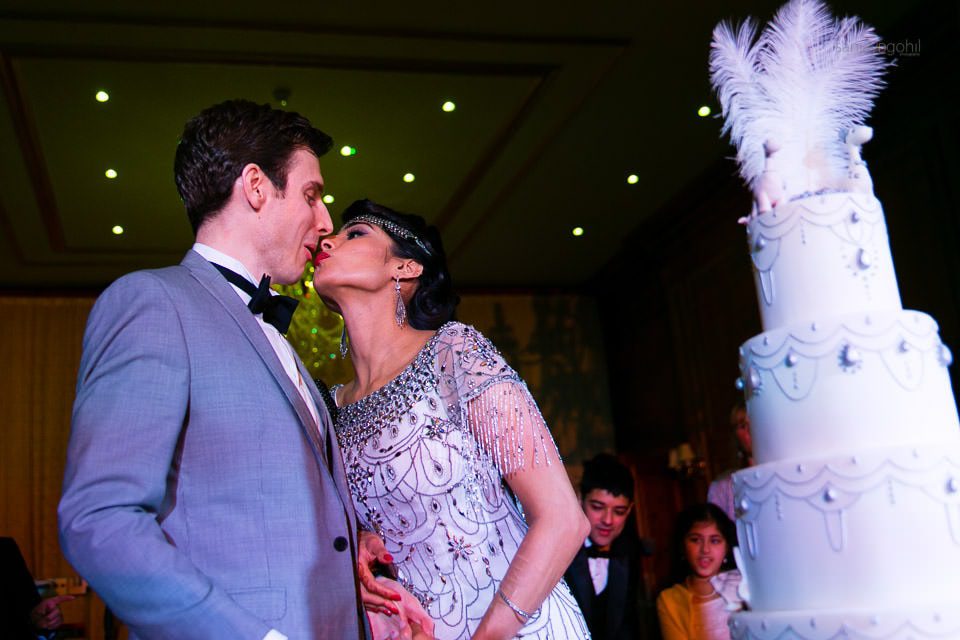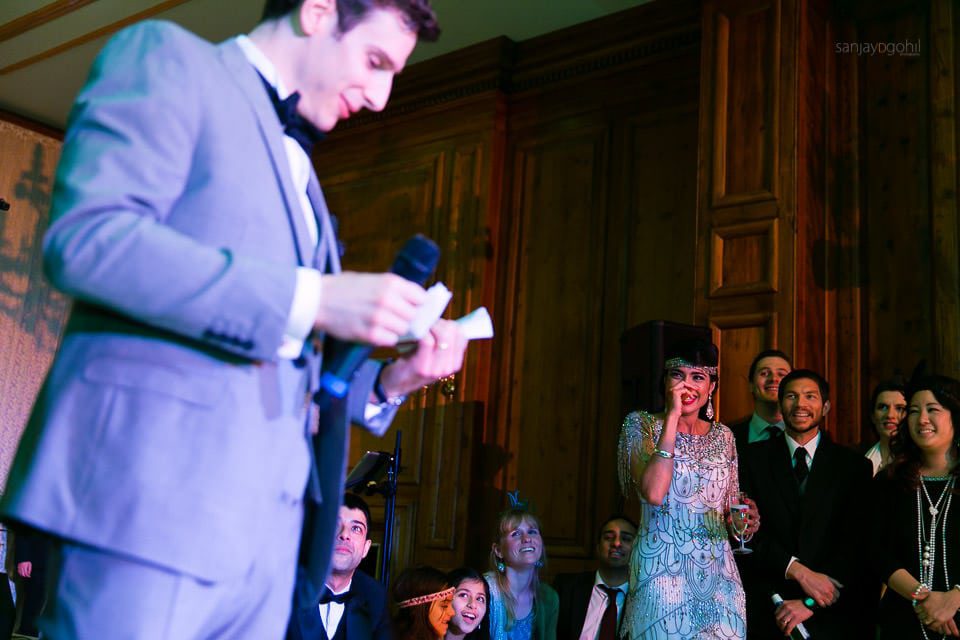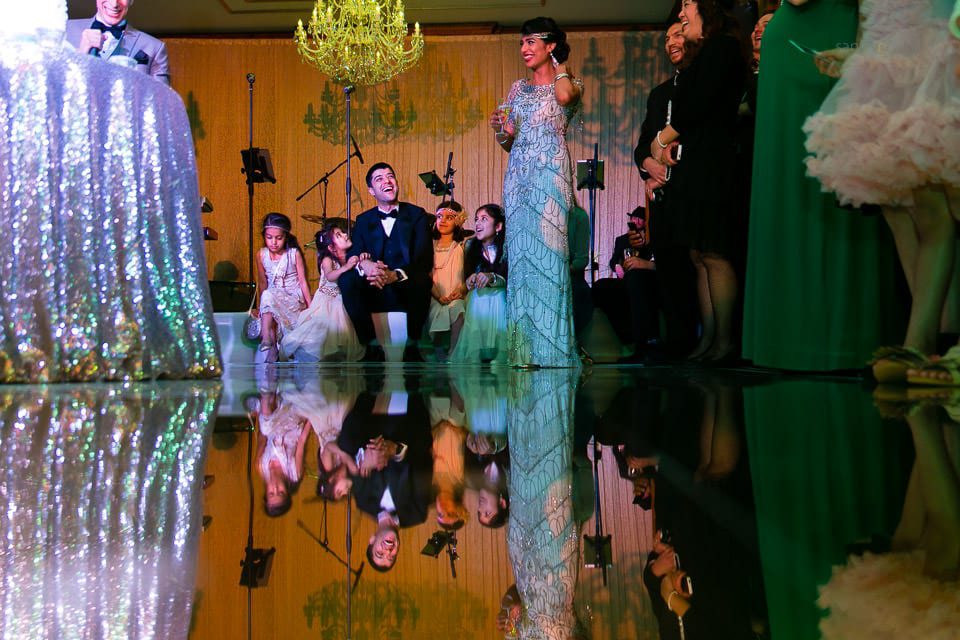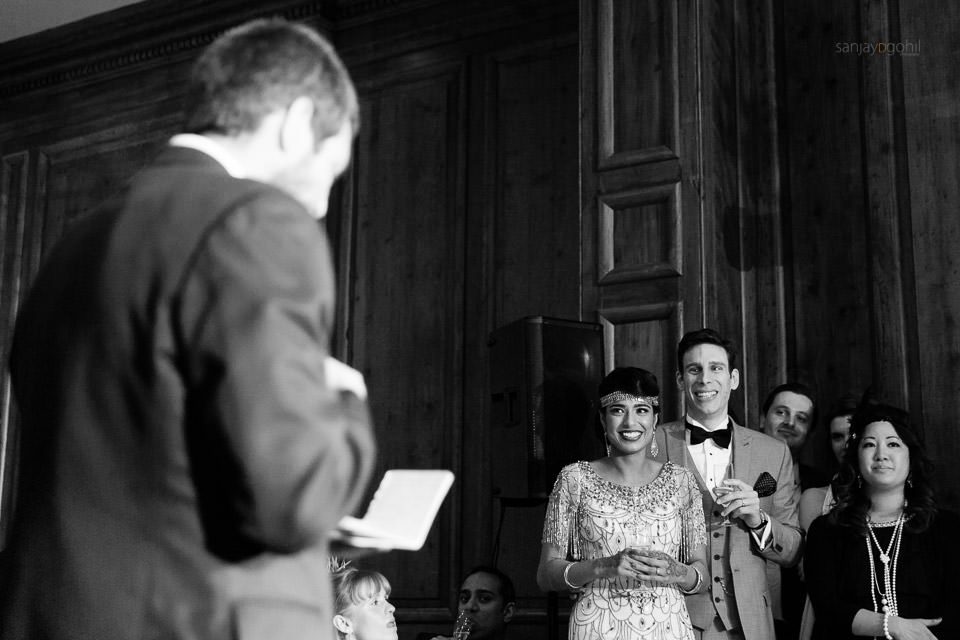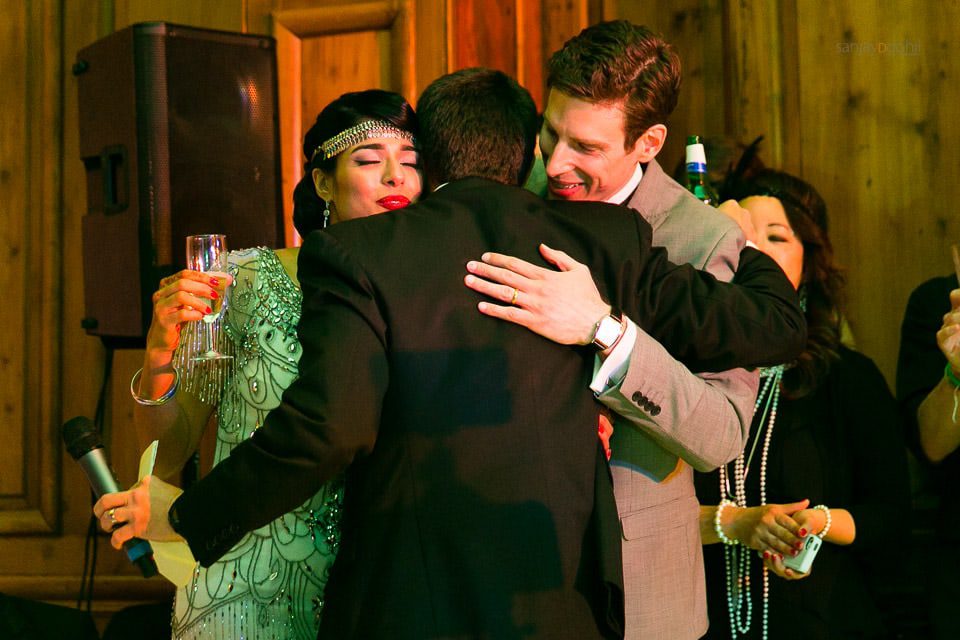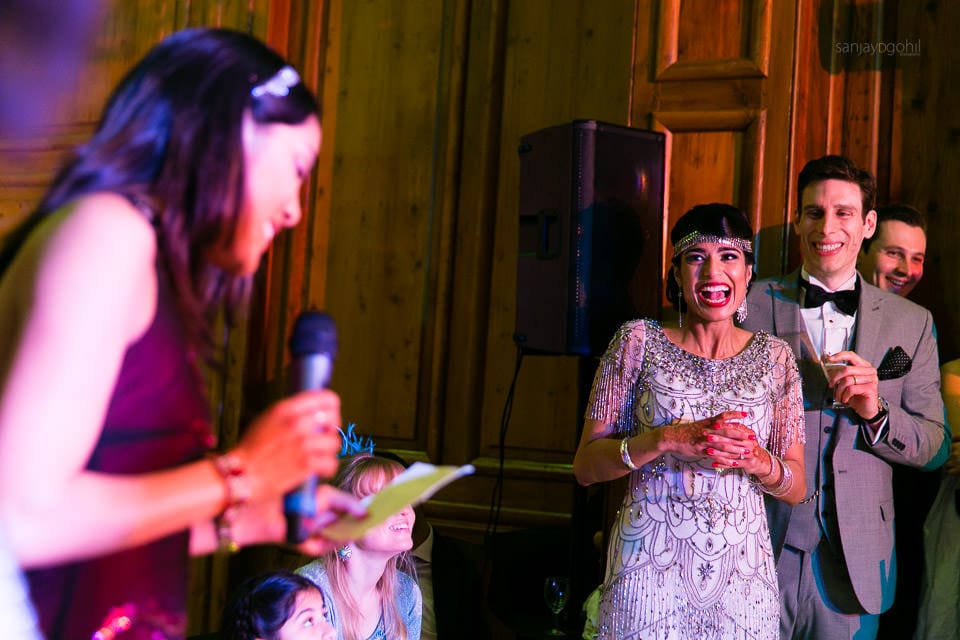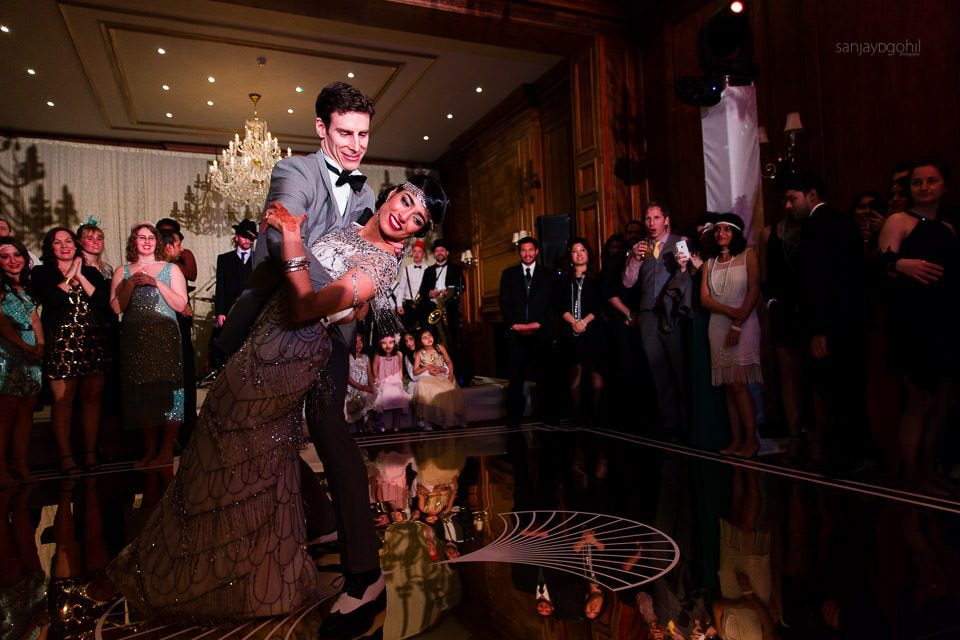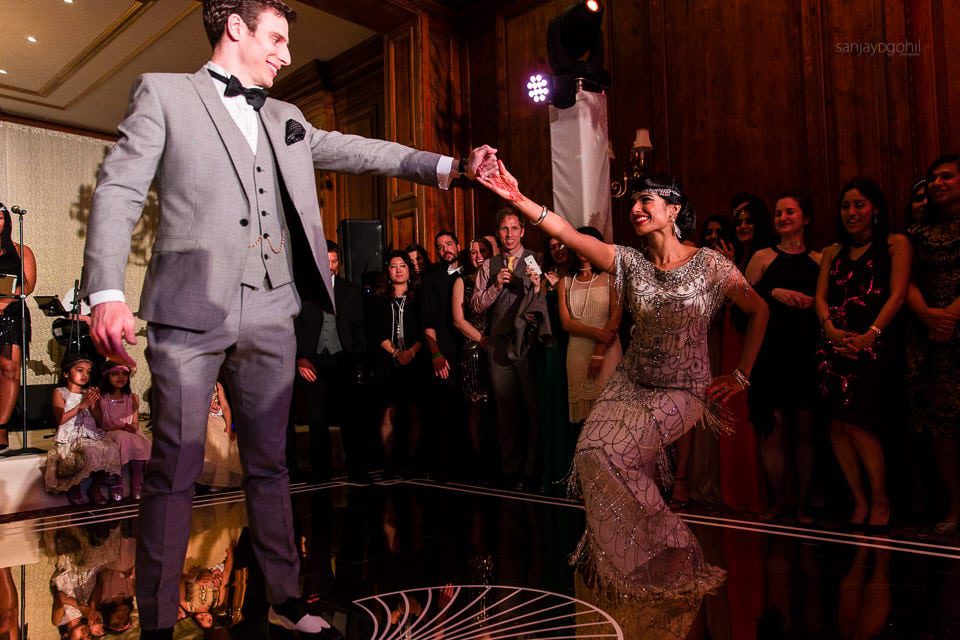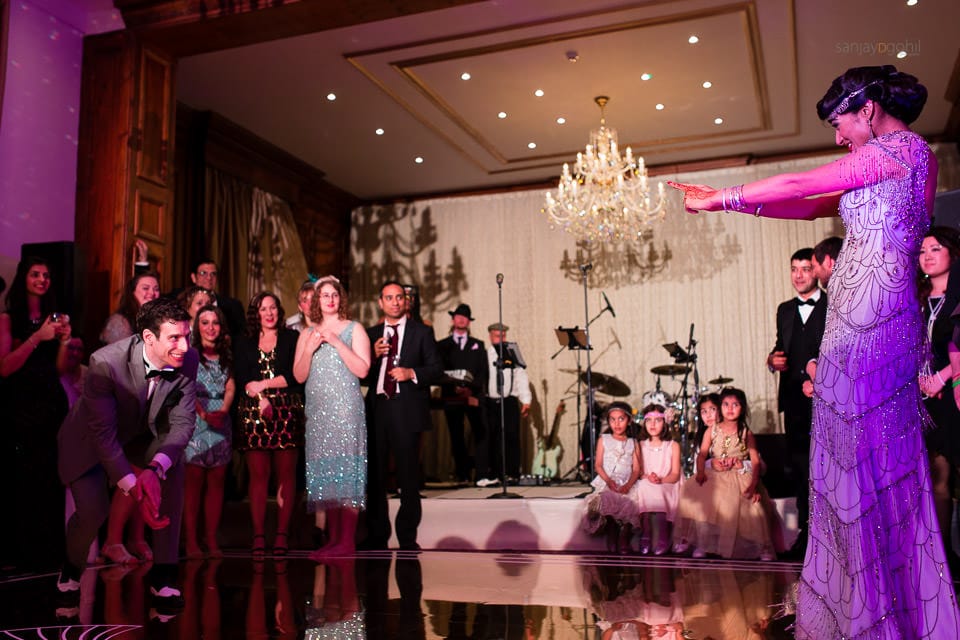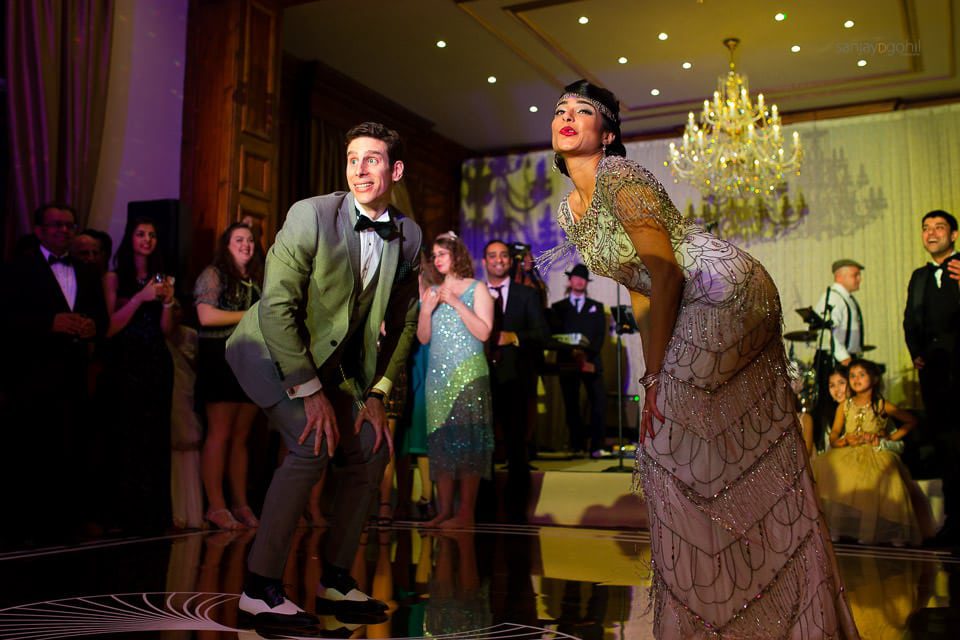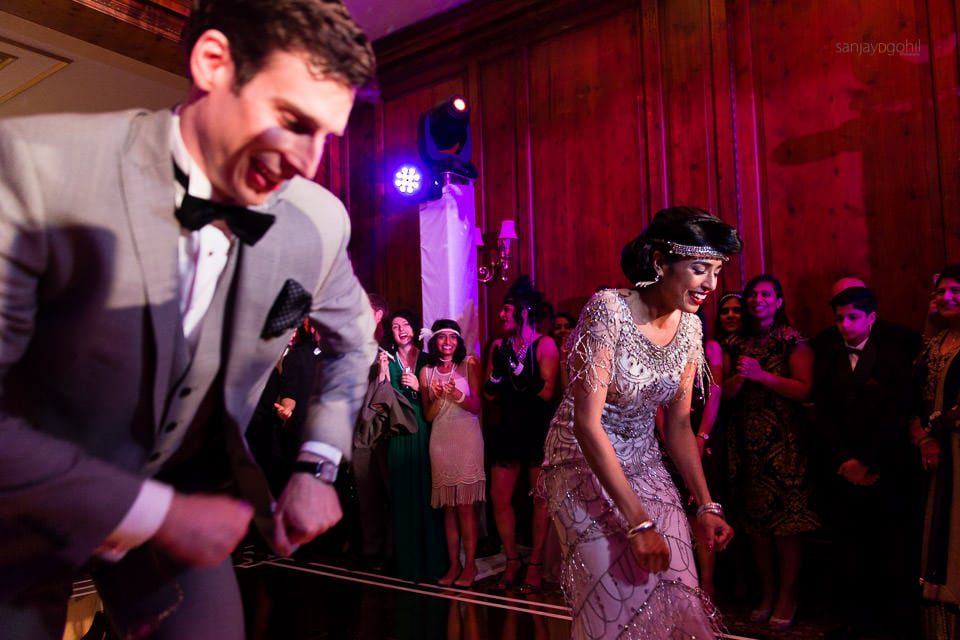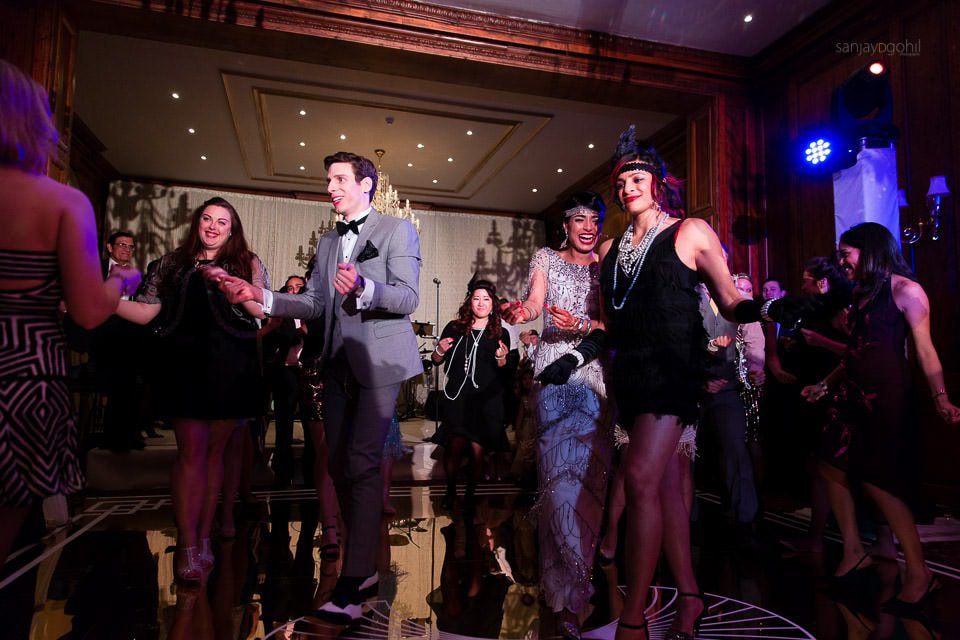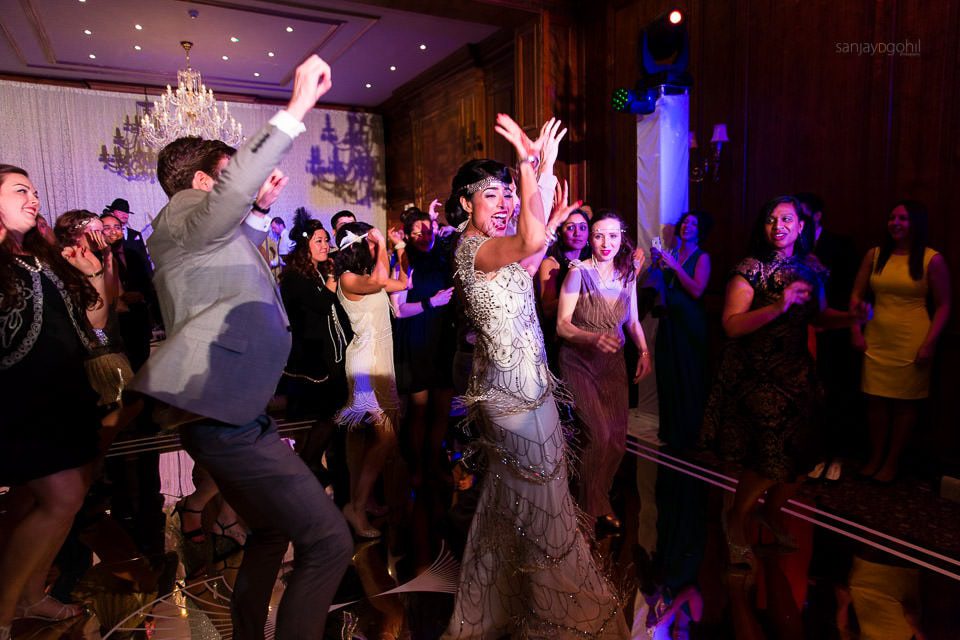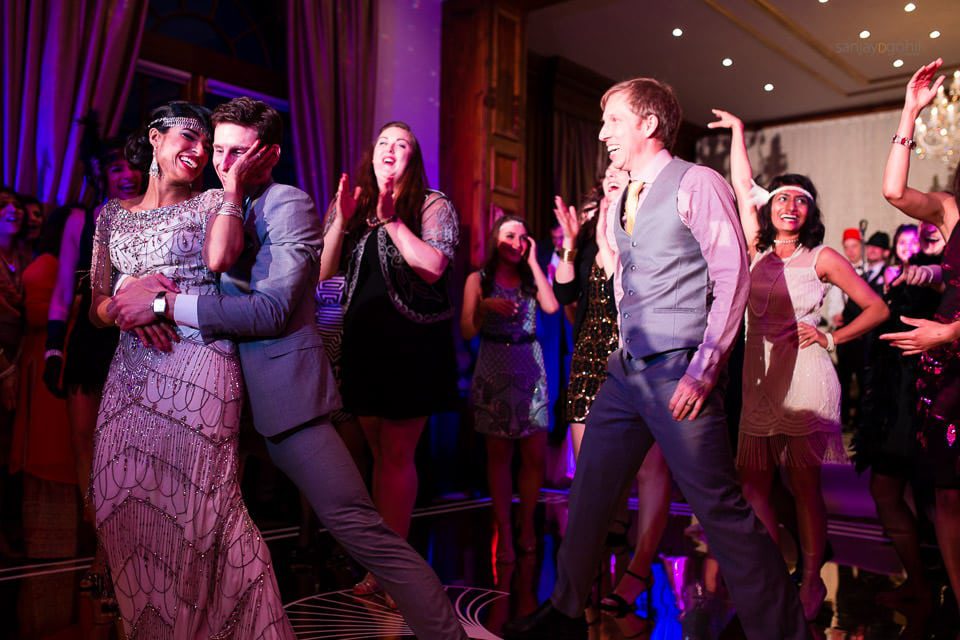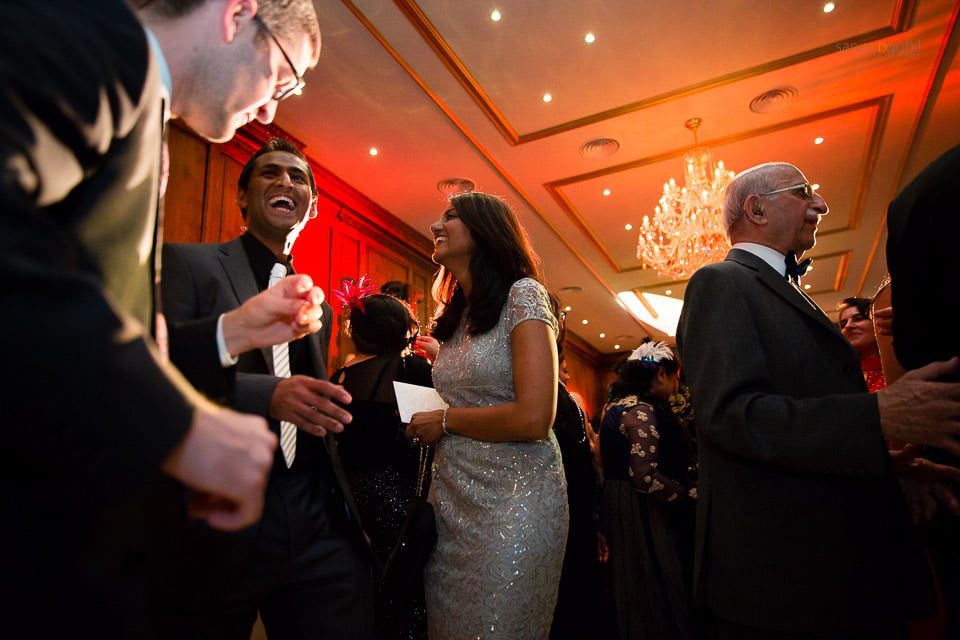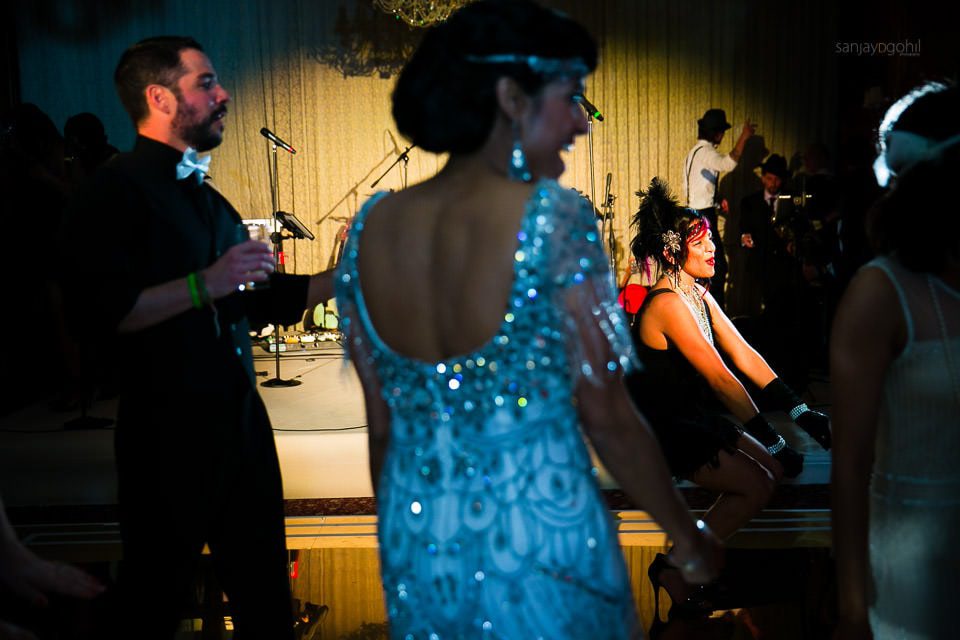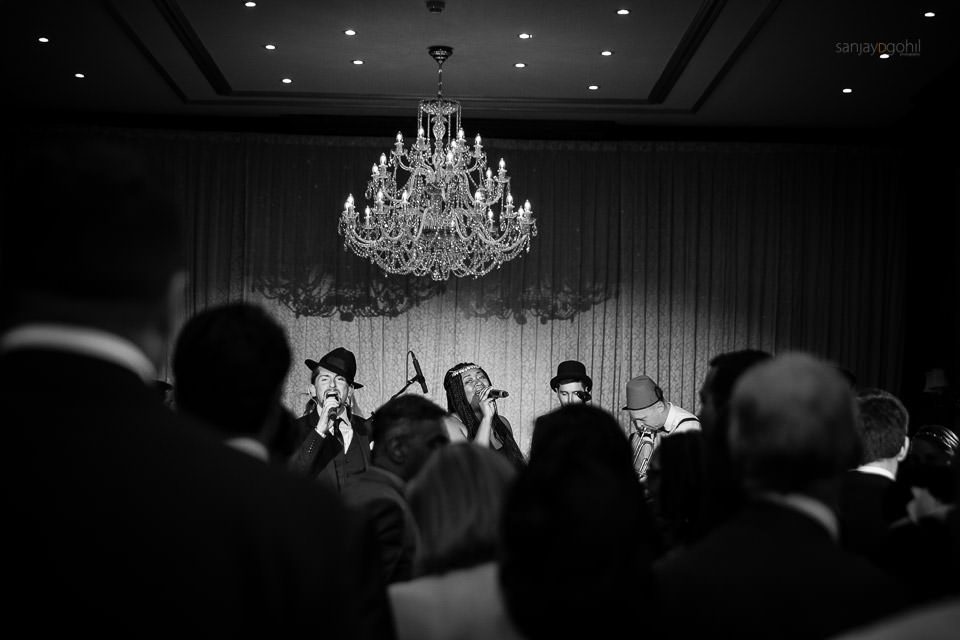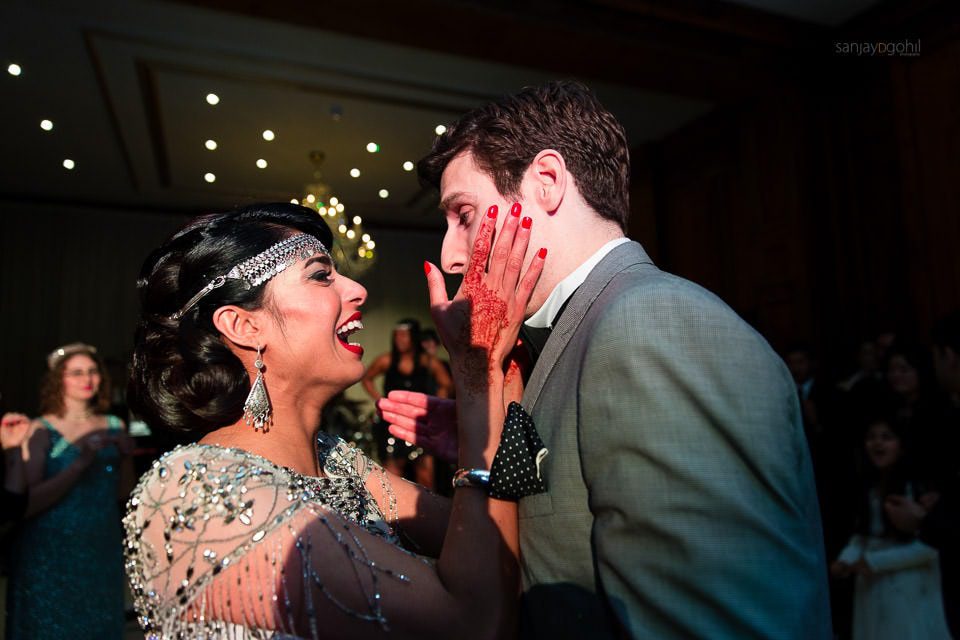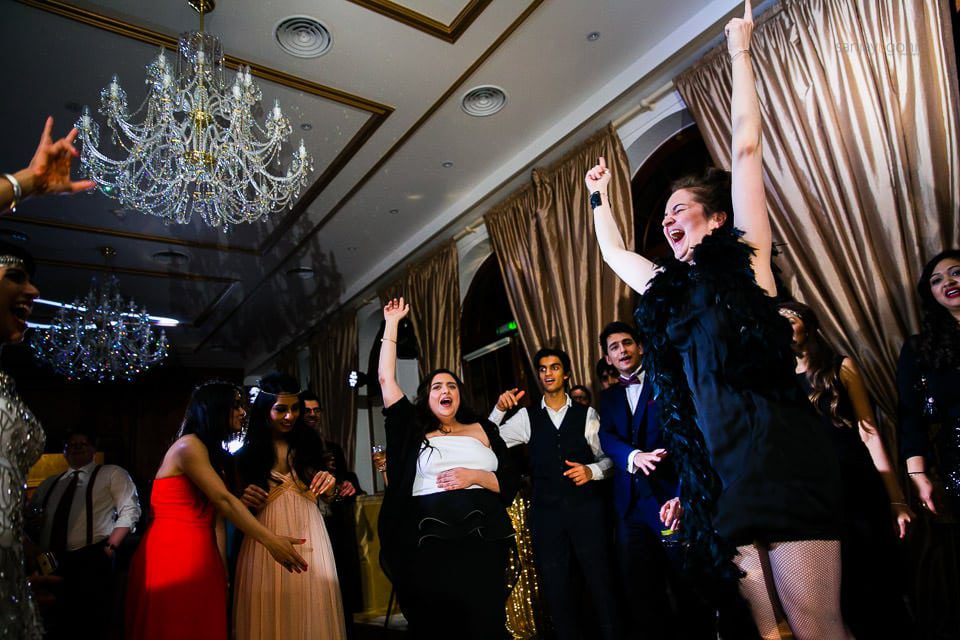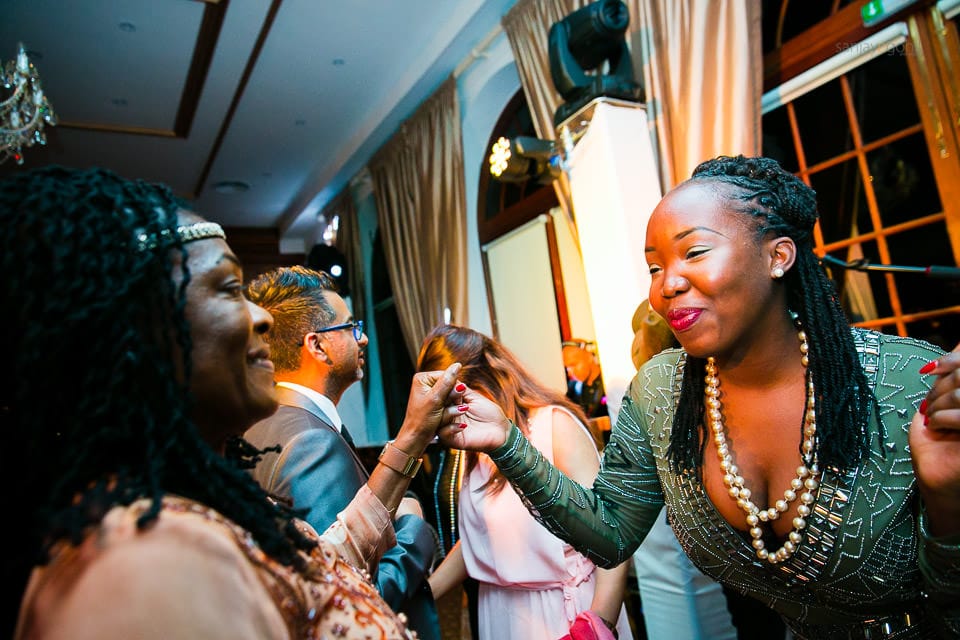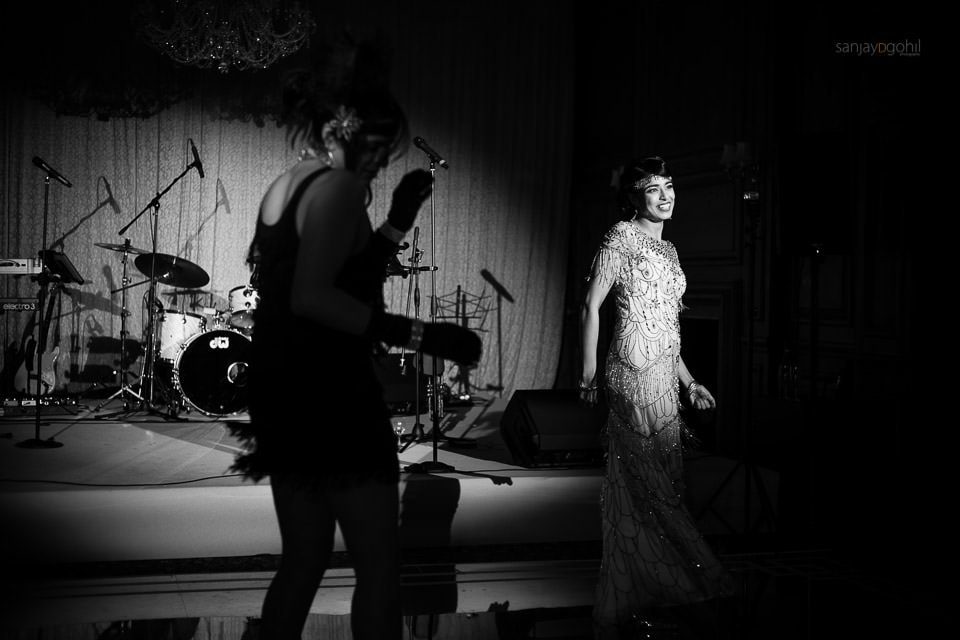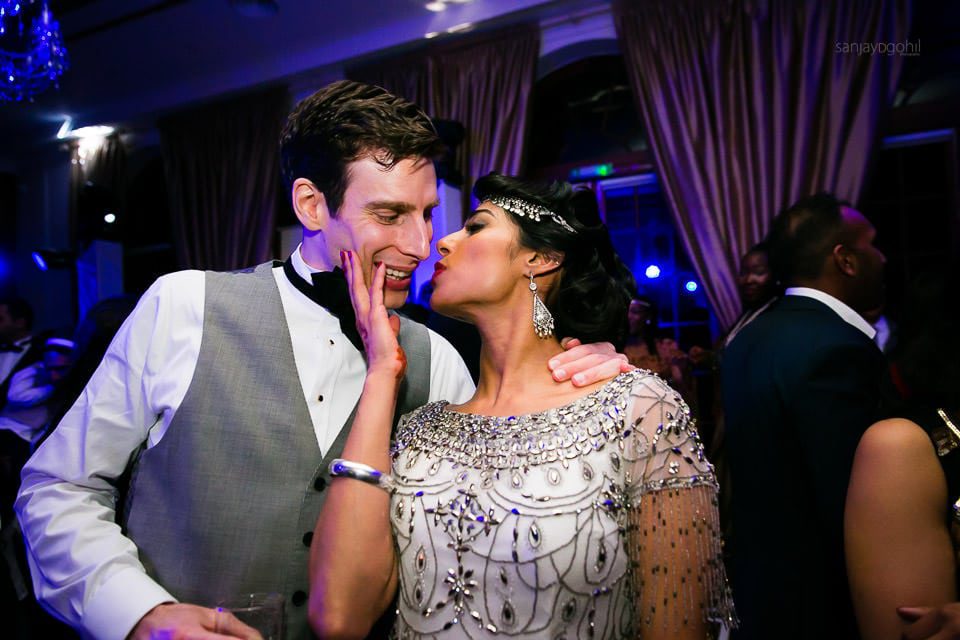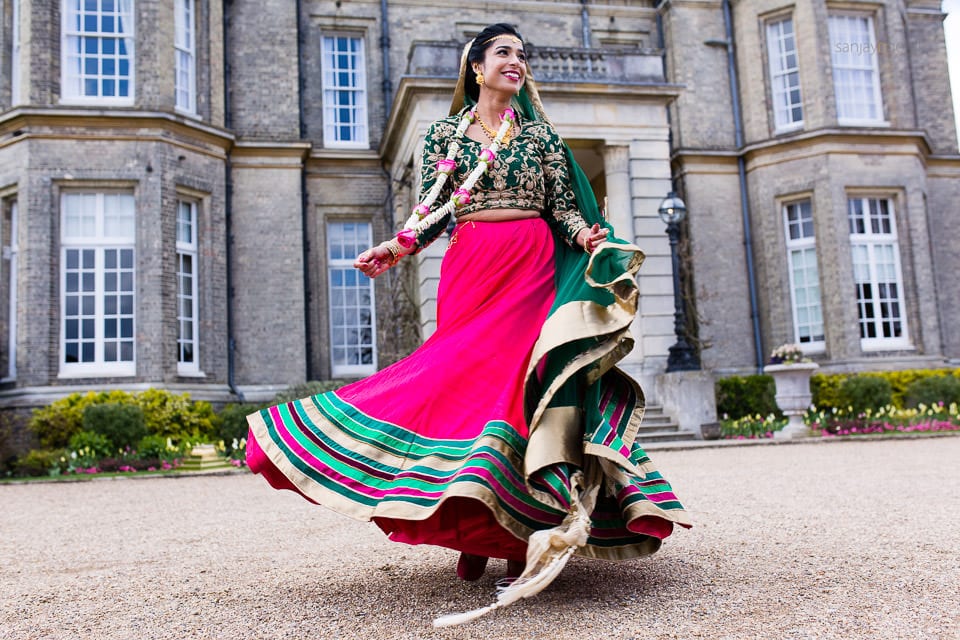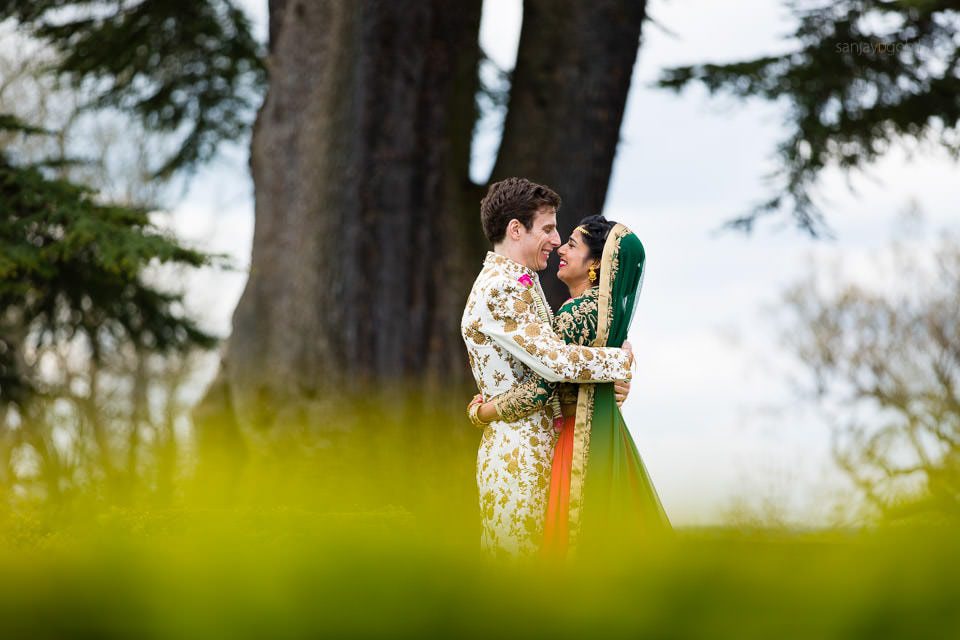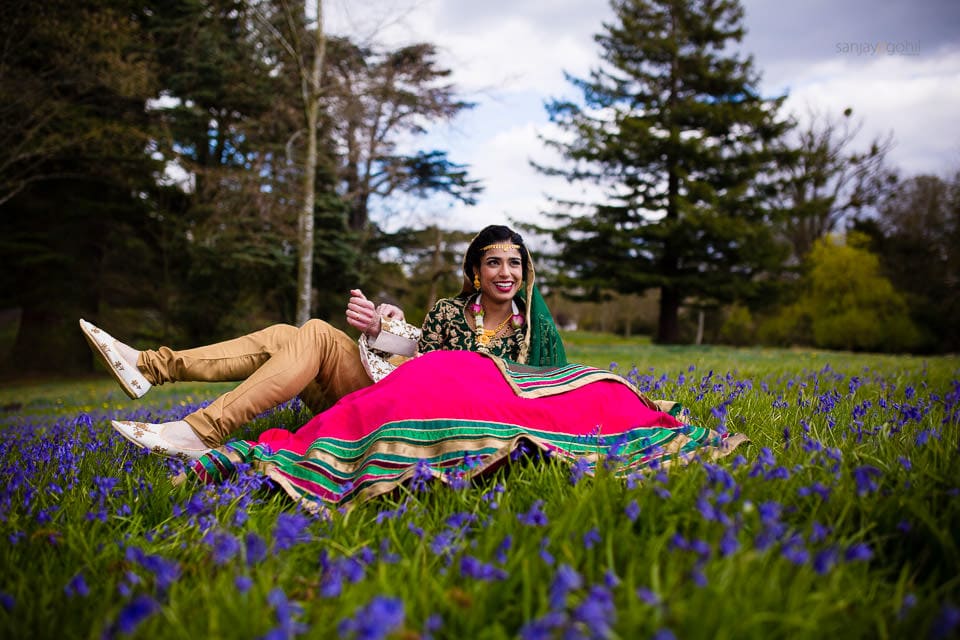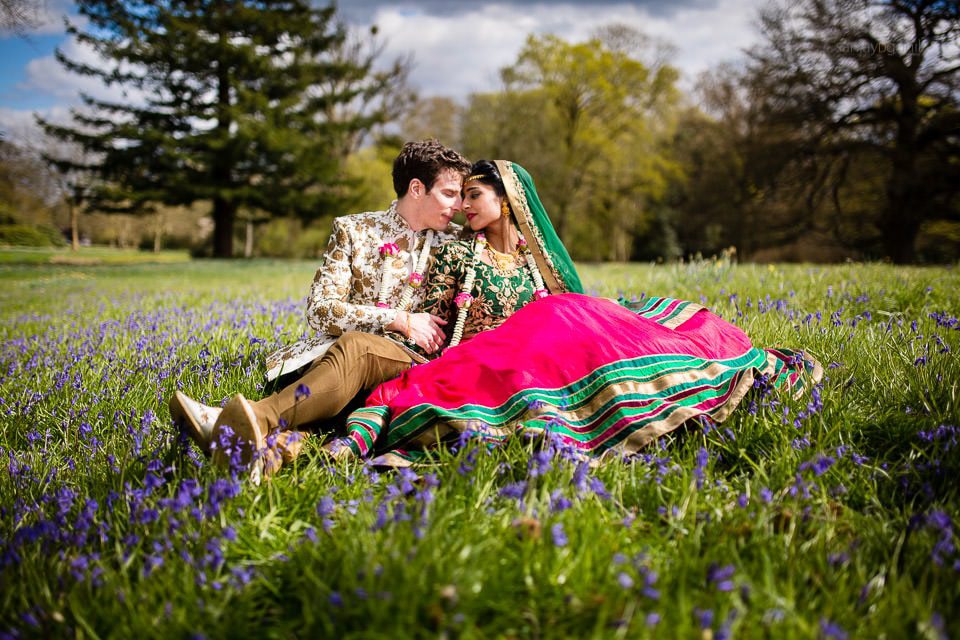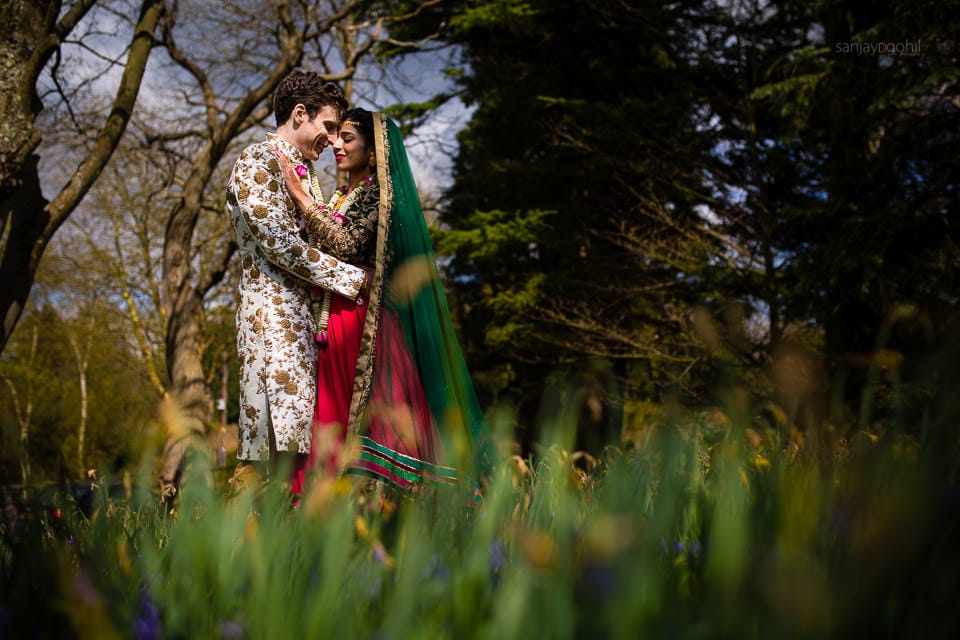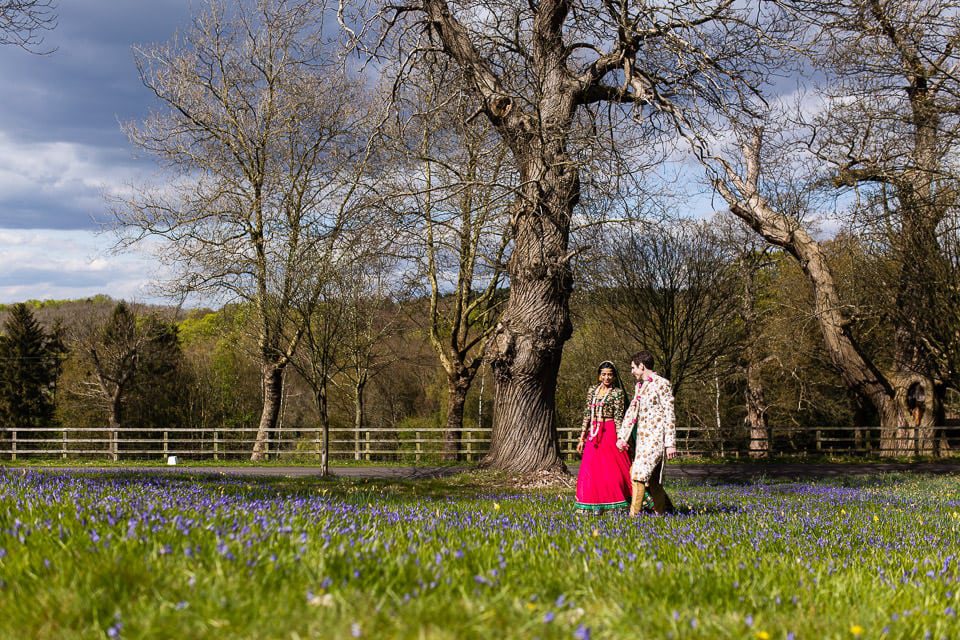 Massive Thank you to Tejas for his assistance on the wedding events.
Remember to 'Like' my facebook page , follow me on Instagram @sanjaydgohil and for those of you on Twitter, please do follow me @sanjaydgohil.